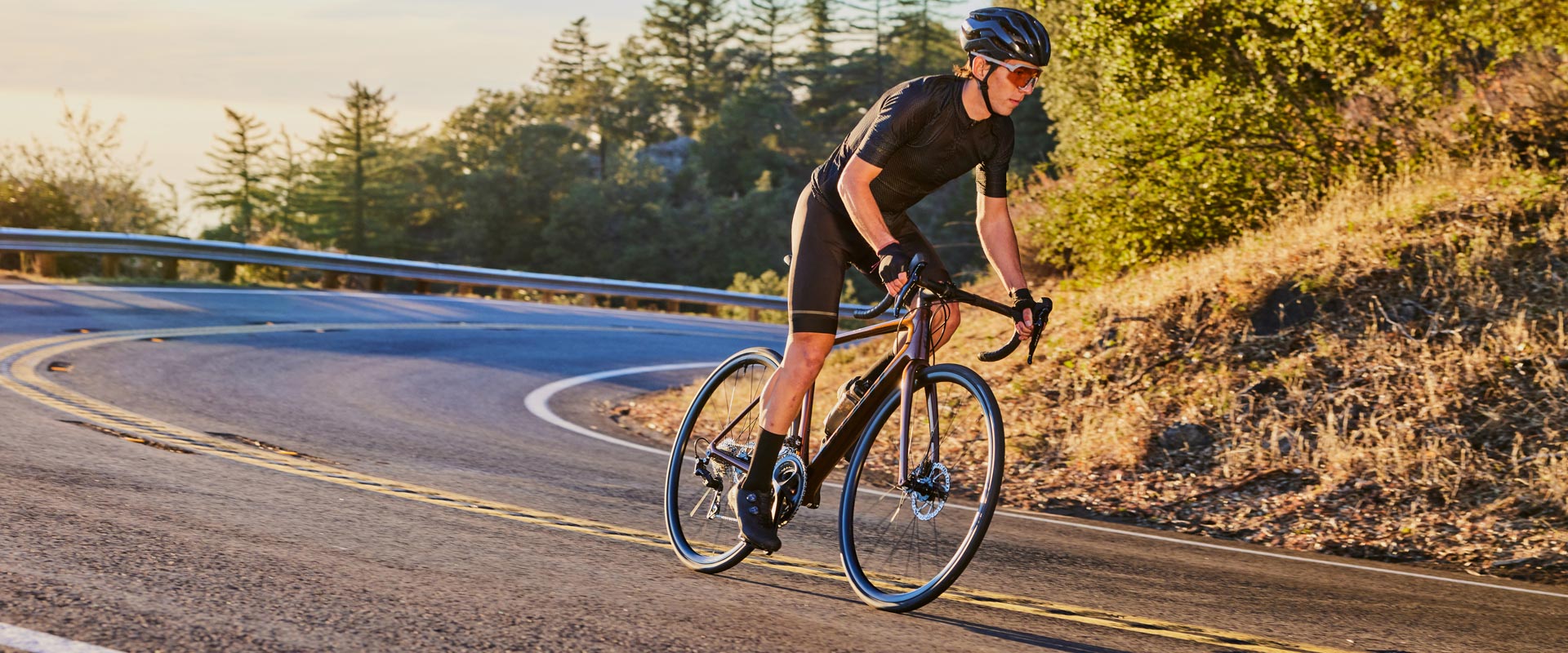 Trainen, koersen, tot het uiterste gaan. Of je nu een aanval plaatst of tot het gaatje gaat om persoonlijk records te verbeteren, de TCR Advanced Disc is er geknipt voor.
Highlights
Reengineered with updated aerodynamic tube shaping in the headtube, downtube and fork, plus added clearance for larger diameter tires, this all-rounder delivers outstanding on-the-road efficiency. The Variant seatpost adds just enough compliance to give it a balanced, race-tuned feel on the road. And with its integrated disc-brake technology, it's an all-weather, all-conditions race machine.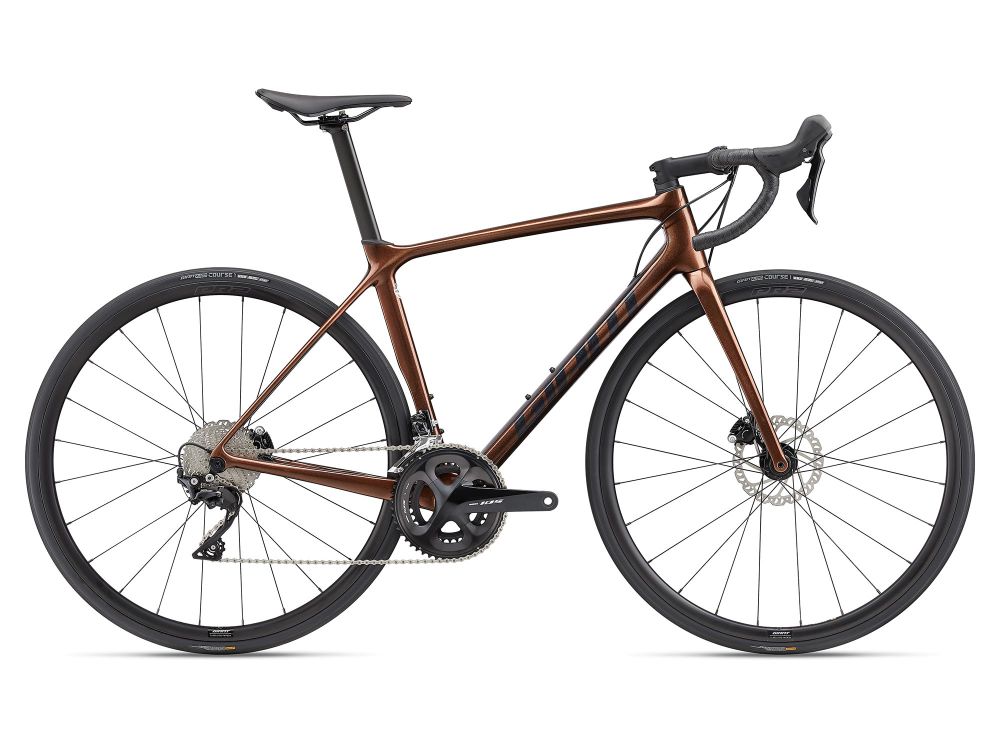 Foto's
Selecting any of the image buttons will open a larger image gallery with image descriptions
Technologieën

Advanced Composite Technology
Het hoogwaardige carbon van Giant wordt gebruikt om dit custom framemateriaal te produceren in onze eigen composietfabriek met een hoge stijfheid-gewichtsverhouding. De voorste driehoek van deze framesets wordt geassembleerd en gegoten als één doorlopend stuk in een eigen productieproces genaamd Modified Monocoque Construction.

Compact Road Design
Compact Road werd in de jaren 1990 geïntroduceerd door Giant met het professionele Team ONCE en heeft voor altijd een revolutie teweeggebracht in het uiterlijk van krachtige racefietsen. Een naar beneden hellende bovenbuis (van de bovenbuis tot de zitbuis) creëert kleinere driehoeken voor en achter voor een lichtere, stijvere fiets. Het maakt het ook voor rijders van alle maten gemakkelijker om een ​​perfecte pasvorm te hebben.

MegaDrive
Een massieve rechthoekige onderbuis en oversized bovenbuis werken samen om superieure frontale laterale en torsiebesturingsprecisie te bieden. De nauwkeurig ontworpen, rechthoekig gevormde onderbuis levert ongekende stuur- en trapstijfheid.

OverDrive
Er is gebruikgemaakt van Giants, oversized stuurbuistechnologie. De oversized balhoofdlagers (1 1/4" onder en 1 1/8" boven) en de taps toelopende stuurbuis zorgen voor optimale stijfheid in het bochtenwerk en verbeterde stuurprestaties.

Powercore
De oversized vormgegeven zone bij de trapas en liggende achtervork heeft een volledig geïntegreerd, 86 millimeter breed trapasdesign (92-milimeter bij off-road fietsen). De symmetrische, liggende achtervork verhoogt de stijfheid aan de zijde van de aandrijving en de stabiliteit aan de andere kant.

Variant zadelpen
Dit gepatenteerde zadelpenontwerp biedt de perfecte balans tussen een laag gewicht, superieure rijkwaliteit en aerodynamica. Bovendien is het gemakkelijk om het zadel te monteren en te verstellen.

Tubeless Systeem
Minder lekke banden. Meer grip. Minder rolweerstand en een soepelere, snellere rit. Het Tubeless-systeem van Giant maakt het eenvoudiger dan ooit om al deze voordelen te ervaren.