By Lance Ummel, Hybrid Power Bicycle Specialist at Giant Bicycle
A "century" is a challenge for cyclists in the same way a marathon is for runners. It's a rite of passage.
I've completed a number of centuries in my cycling life, but with a full-time job and other responsibilities, staying race ready for a century has become difficult. So when I heard the Ride Santa Barbara 100 century was going to open an E-bike specific class, my response was immediate: I'm in!
More Gran Fondo organizers are welcoming E-bikes to their events, and I was curious to see what the experience would be like – especially on this daunting course with more than 9,000 feet of climbing. Would it be super easy with the help of pedal assist? More importantly, how would participants manage battery life? No commercial E-bike battery will last 100 miles with 9,000 feet of climbing.
In my work at Giant Bicycle, I've had the good fortune to ride the Road E+ Pro. This capable E-bike would be the perfect choice for the Santa Barbara ride. The question was, what level of on-course support would I need? How often would I need to swap out the battery?
A recon ride determined one 375 WH battery would get me pretty far, almost 45 miles into this hilly coastal course. But the next 55 miles, which travels over the famous beyond category Gibraltar climb, would test the limits of current battery technology.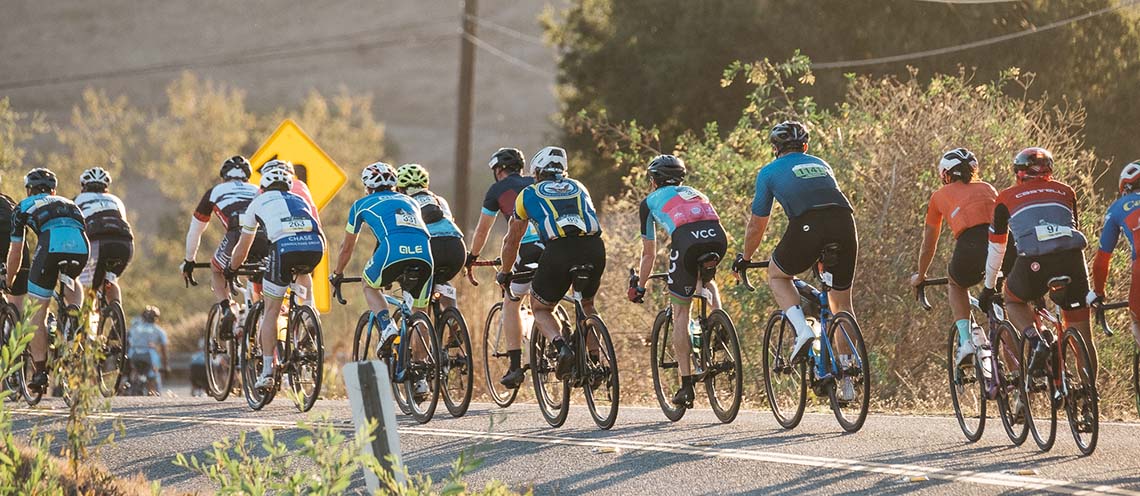 On the day of the Ride Santa Barbara 100, the "peloton" rolled out of town at speeds from 22 to 30 miles an hour. Between the motor assist and the slip-stream of the group, I was able to stay with the front pack. The closer I rode to the assist limit of the motor (28 MPH), the harder my workload was. The bike performed admirably, battery consumption was minimal, and it was a ton of fun—but it was also "full gas" effort.
I had fitted a frame bag to my Road E+ Pro, allowing me to carry an extra battery. At mile 40, as the 3,000 foot Gibraltar climb began, I swapped batteries.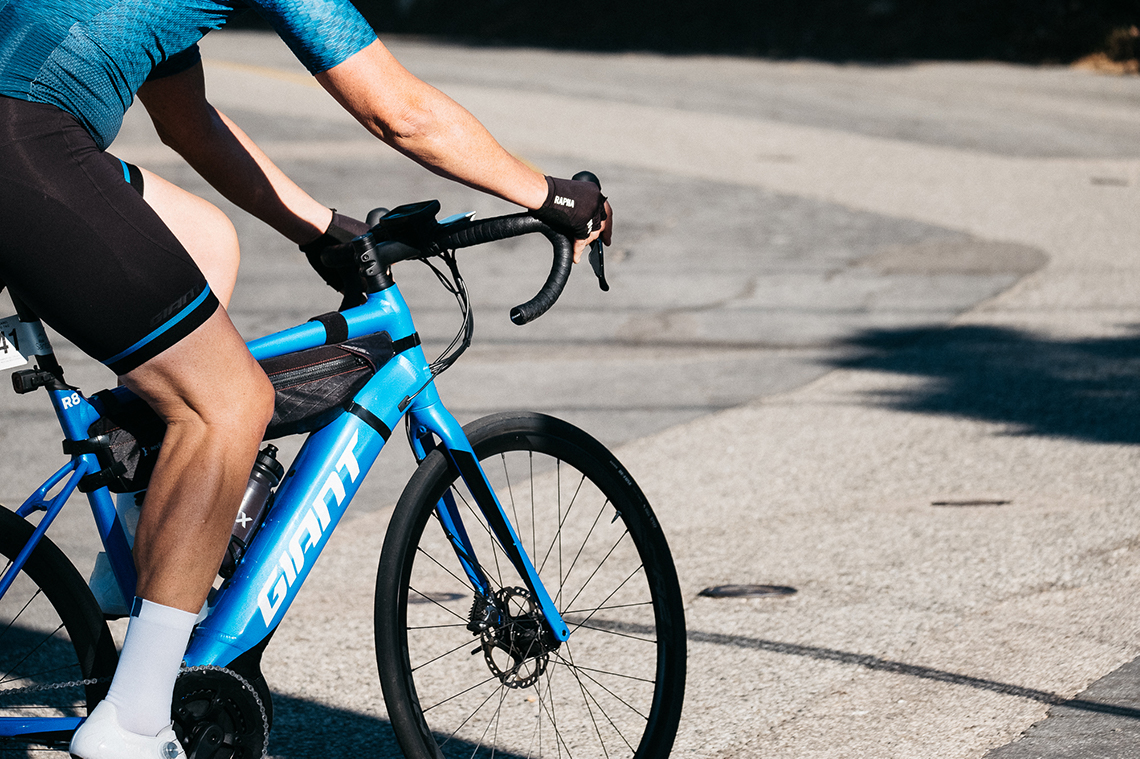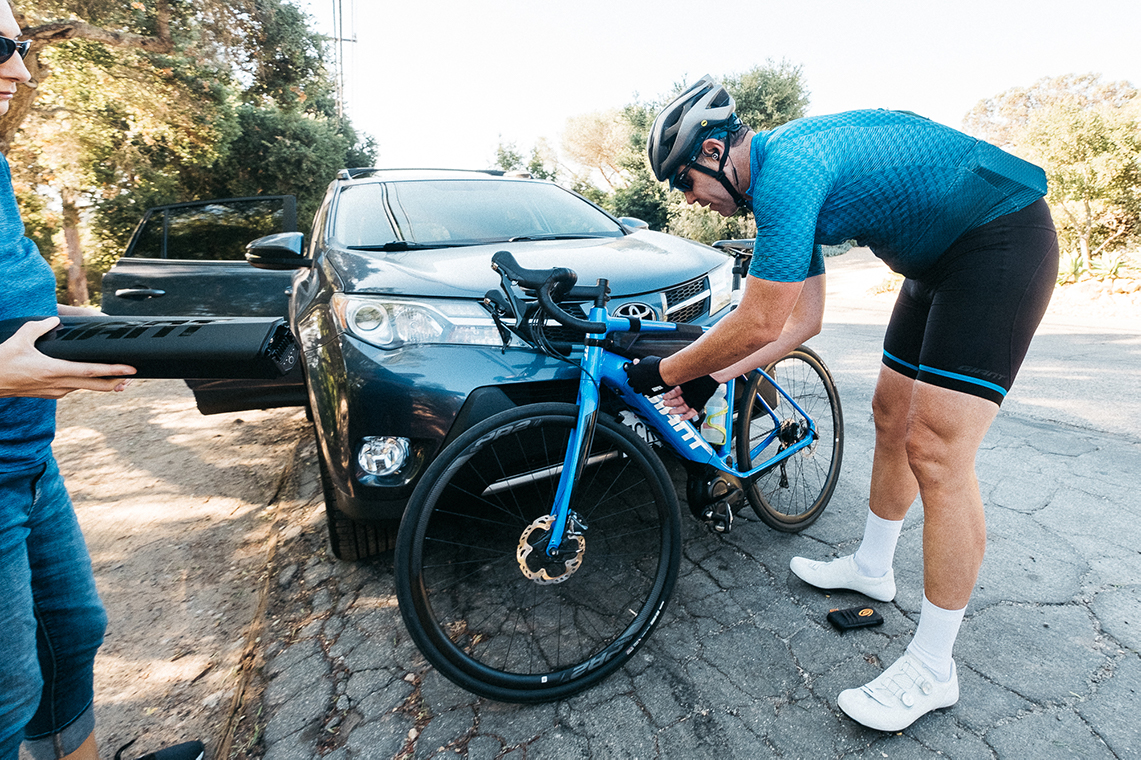 I've ridden Gibraltar in the past and my best times on a non E-bike were roughly 60 minutes. On this day, I decided to stay in the ECO mode and use as little assistance as possible. I shifted to smaller gears and concentrated on pedaling smooth circles.
This is a hard climb and I was working hard. In fact, I was working just as hard as I would have been on a bio-bike, just going faster. The top came as a relief.
After some gorgeous ridgeline riding, including the climb over 4,000 foot La Cumbre peak, I began the steep descent back toward the coast. One final battery swap—this one facilitated by my "pit crew" on the side of the road—got me to the finish line with a time of six hours and seven minutes, good for second place in the E-bike division and 19th finisher overall.
I was exhausted but satisfied by this fun day in the saddle, and excited to see what comes next. Mountainous centuries are, for now, impractical to typical E-bike riders without easy access to spare batteries. But with improving technology, greater battery capacities and range extenders all a reality, it will be fascinating to see how these events develop and welcome more E-bike riders to the fun.