Ride Life Ride Giant Demo @ Lake Del Valle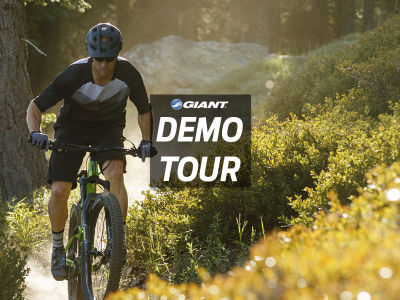 When
March 30
Where
Livermore, CA
Ride Life Ride Giant Demo @ Lake Del Valle
Lake Del Valle
12201 Mendenhall Rd
Livermore CA 94550
(916)844-1000
Supported by: 
My Buddys Bike Shop
1601 B Railroad Ave
Livermore, CA 94550
Centripedal
3636 Thornton Avenue
Fremont, CA 94536
Eden Bicycles
3318 Village Drive
Castro Valley, CA 94546
6fifteen Cyclery
3430 Camino Tassajara
Danville, CA 94506
Berkeley Cycle Works
1619 San Pablo Ave
Berkeley, CA 94702
Bicycles! Pleasanton
537 Main Street
Pleasanton, CA 94566
Dublin Cyclery
7001 Dublin Blvd
Dublin, CA 94568
Danville Bike
175 Hartz Avenue
Danville, CA 94526
Hank and Frank bicycles
3377 Mount Diablo Boulevard
Lafayette, CA 94549
The Bike Shop Schwinn City
1185 2nd St .
Brentwood, CA 94513
2019 Road & Mountain Bikes will be available to demo.
Mountain Bikes: Trance Advance Pro 29, Trance Advanced 1, Anthem Advanced 29er 1, Reign SX, Revolt 0
Road Bikes: TCR Advanced Pro Disc, Defy Advanced Pro 1
E Bikes: Road E+, Trance E 
We will be offering Road bikes from the shop, and also Mountain Bikes will be available to demo from the shop and all need to be returned by 1pm.
Photo ID & Credit Card are required to demo our bikes!! Please bring your helmet and shoes, we can provide pedals.  Try as many bikes as you like, we just ask to keep your ride around 30-45 minutes. Must be 18 years of age or older to demo. If under 18 years of age you must be accompanied by a parent while demoing the bicycle and a parent's signature is required on your demo waiver.