Ride Life Ride Giant Demo @ Giant Las Vegas Summerlin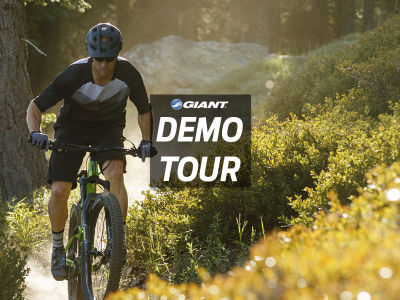 When
March 24
Where
Las Vegas, NV
Ride Life Ride Giant Demo @ Giant Las Vegas Summerlin
8:00am to 1:00pm
2283 N. Rampart Blvd
Las Vegas, NV 89128
2019 Road & Mountain Bikes will be available to demo.
Mountain Bikes: Anthem Pro 29er Advanced 1, Trance Advanced 1, Reign SX,
Road Bikes: TCR Advanced Pro Disc, Defy Advanced Pro 1
E Bikes: Road E+, Trance E 
We will be offering Road bikes from the shop, and also Mountain Bikes will be available to demo from the shop and all need to be returned by 1pm.
Photo ID & Credit Card are required to demo our bikes!! Please bring your helmet and shoes, we can provide pedals.  Try as many bikes as you like, we just ask to keep your ride around 30-45 minutes. Must be 18 years of age or older to demo. If under 18 years of age you must be accompanied by a parent while demoing the bicycle and a parent's signature is required on your demo waiver.