Ride Life Ride Giant Demo @ Ben's Bikes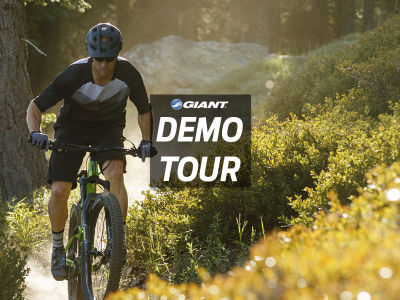 When
February 23
Where
Tucson, AZ
Ride Life Ride Giant Demo @ Ben's Bikes
9:00am to 2:00pm
9600 E Irvington Rd
Tucson, AZ 85830
Sponsored By: 
7431 S Houghton Rd Suite #100
Tucson, AZ 85747
520-574-2453
2019 Mountain and Road Bikes will be available to demo.
Mountain Bikes
Anthem Adv 1 29er, Trance Adv Pro29er 1, Trance Adv 1, Reign SX, Trance E-Bike 1
Road Bikes
TCR Adv 1 Disc, Road-E 1
Photo ID & Credit Card are required to demo our bikes!!  Please bring your helmet and shoes, we can provide pedals. We will be demoing bikes for a 45min ride.