With much of the country in Polar Vortex deep freeze, it feels rude to complain about Southern California rain. But after a soggy February, five friends are eager to ride again in the sunshine—especially when given the opportunity to try the Giant and Liv range of E-bikes.
Lake Hodges is a popular riding spot near San Diego and accustomed to cyclists of all sorts—but maybe not to this much giggling. For some of the five, this is their inaugural e-bike experience and their first assisted pedal strokes are accompanied by whoops of surprise. Smiles and laughter spread.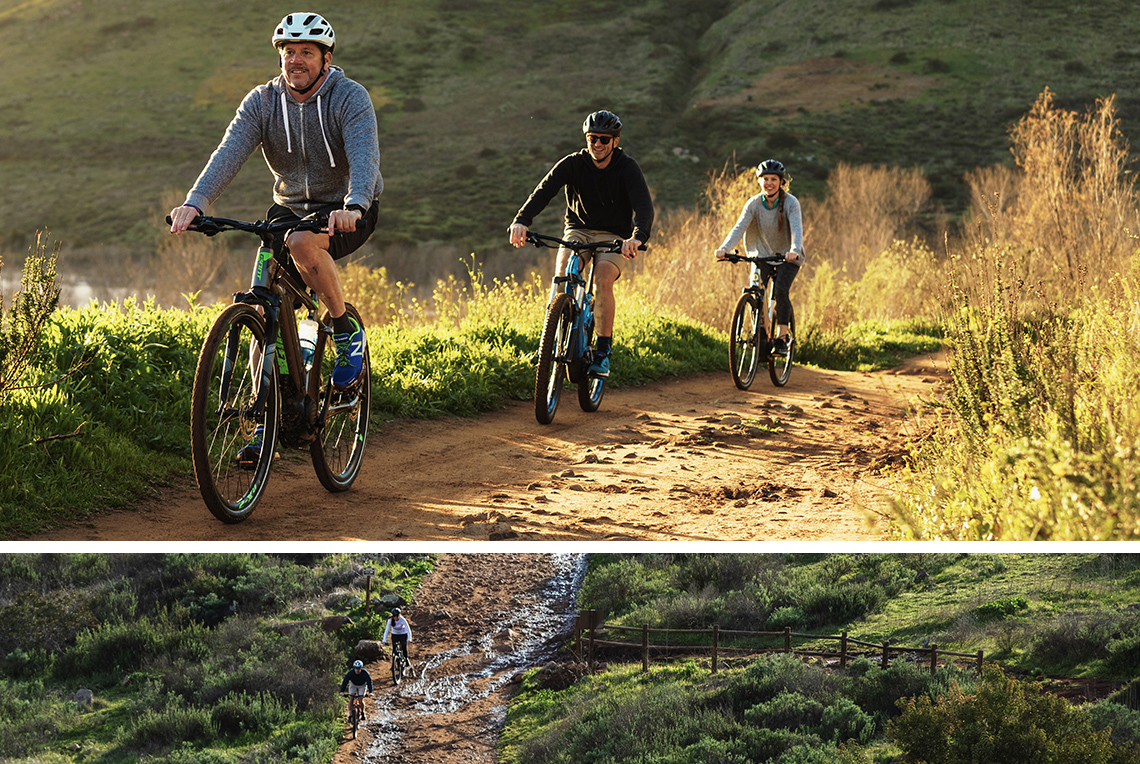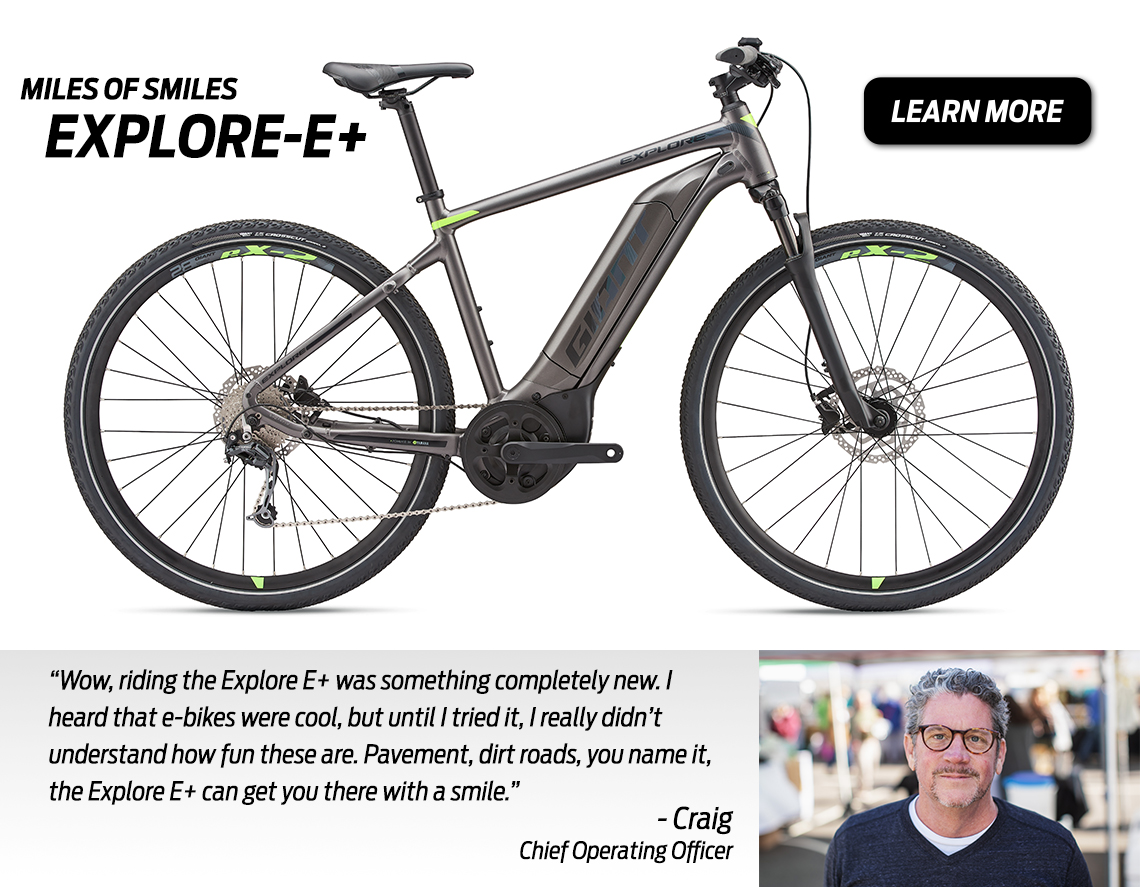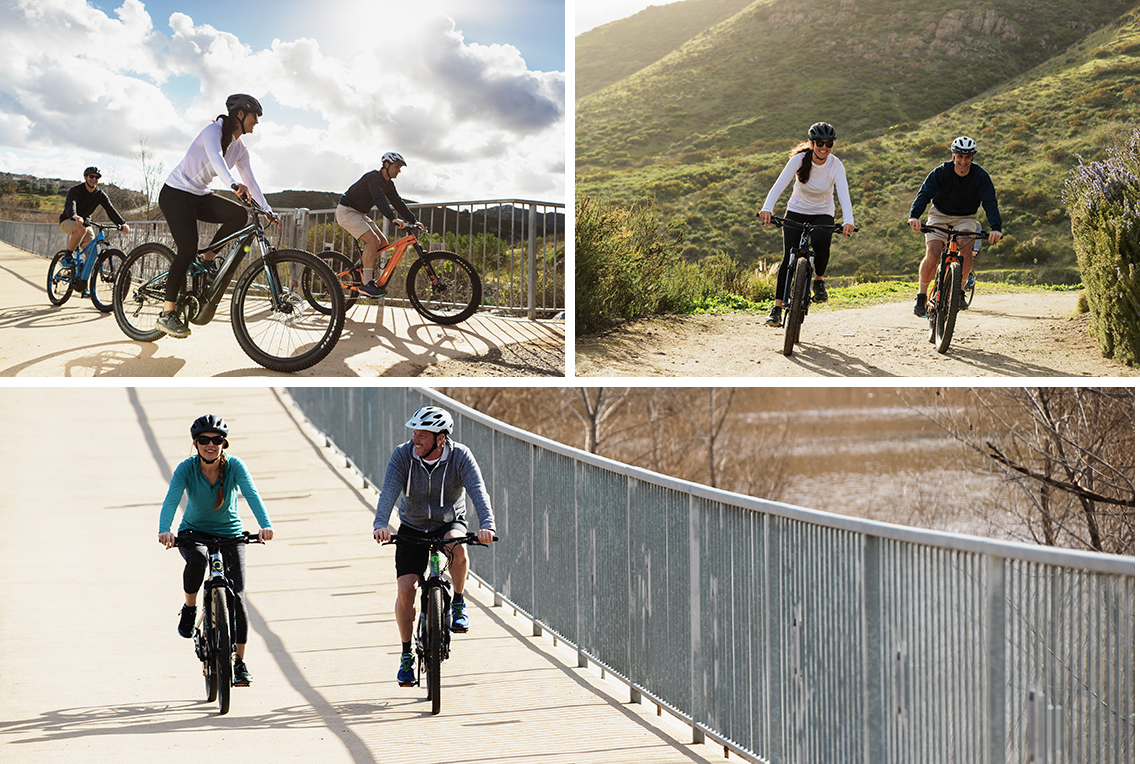 Michelle, riding the Liv Embolden E+, yells "Assist!" each time she sets off, like it's a recently learned super power or spell from Harry Potter. Ryan has taken to ripping around the group, laying down powerslides, and acting like he's twelve again. That feeling seems contagious.
While Craig and Melissa climb up to the wide trail overlooking the reservoir, Peter, Ryan and Michelle take a detour through the Rock Garden, a rugged and tricky stretch of trail made famous by the annual Belgian Waffle Ride. With pedal assist and full suspension, however, the trio makes easy work of the difficulties—even Michelle who hasn't been on a mountain bike since high school.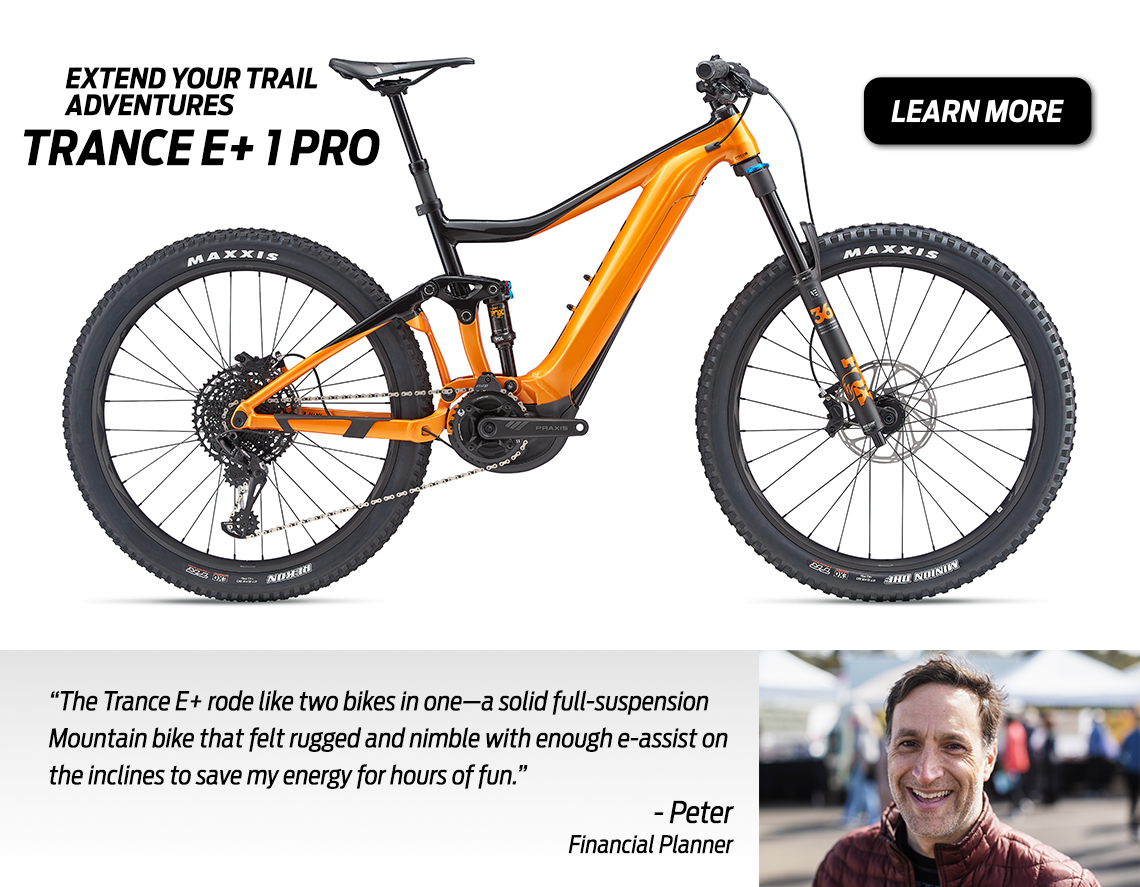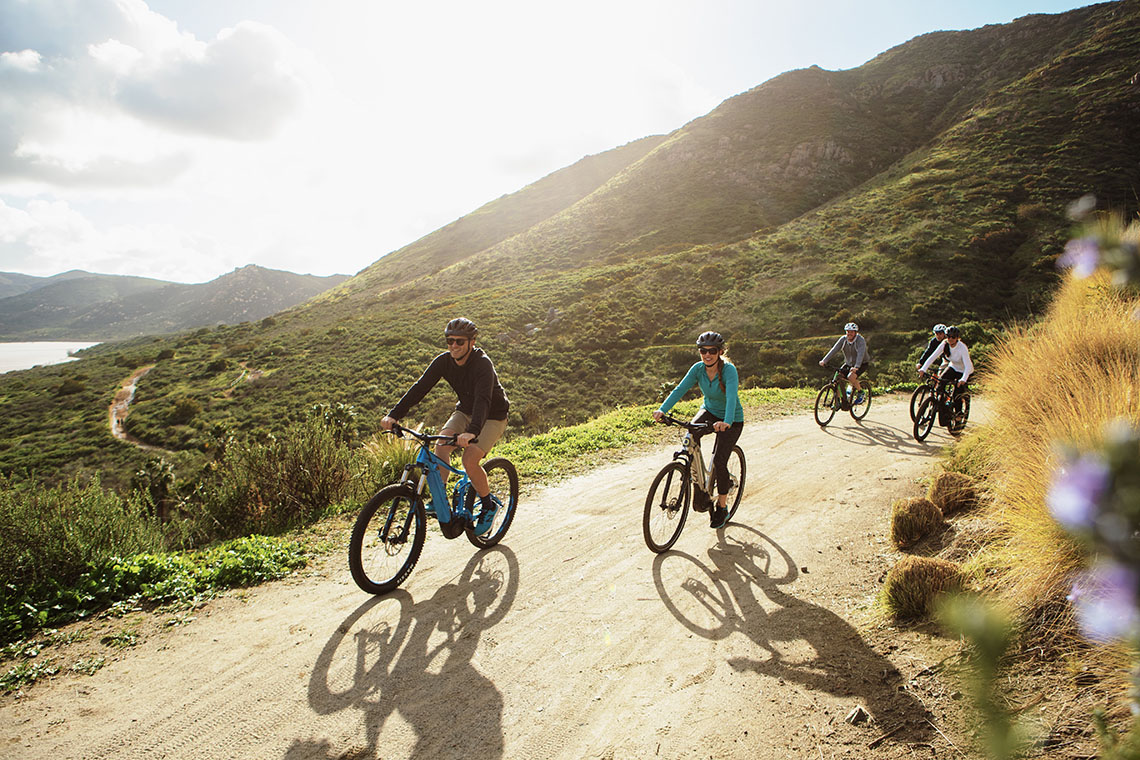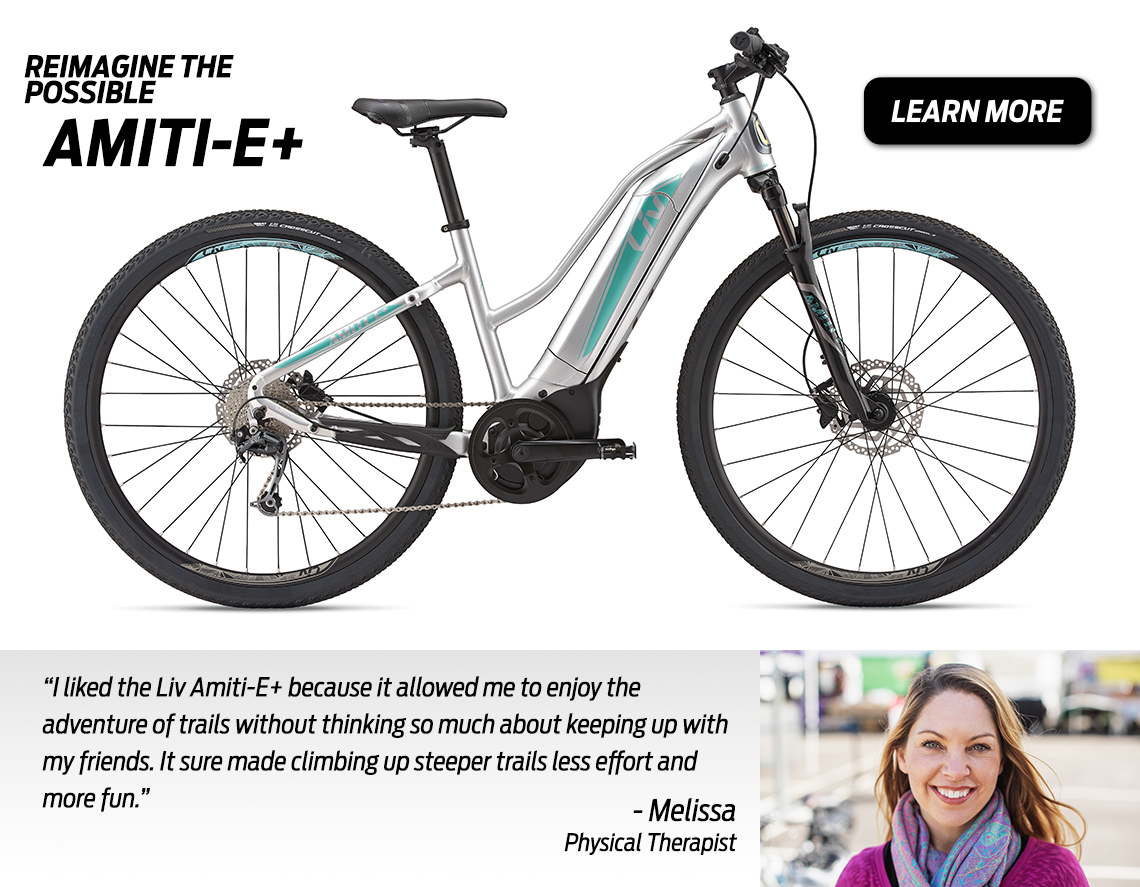 The light has faded past golden as the group returns to the parking lot, but excitement is still high. Plans are made for tomorrow's coastal adventure, a riding experience completely different from the trails of Hodges but equally anticipated. Assist up to 28mph? Yes, please! The group can't wait.