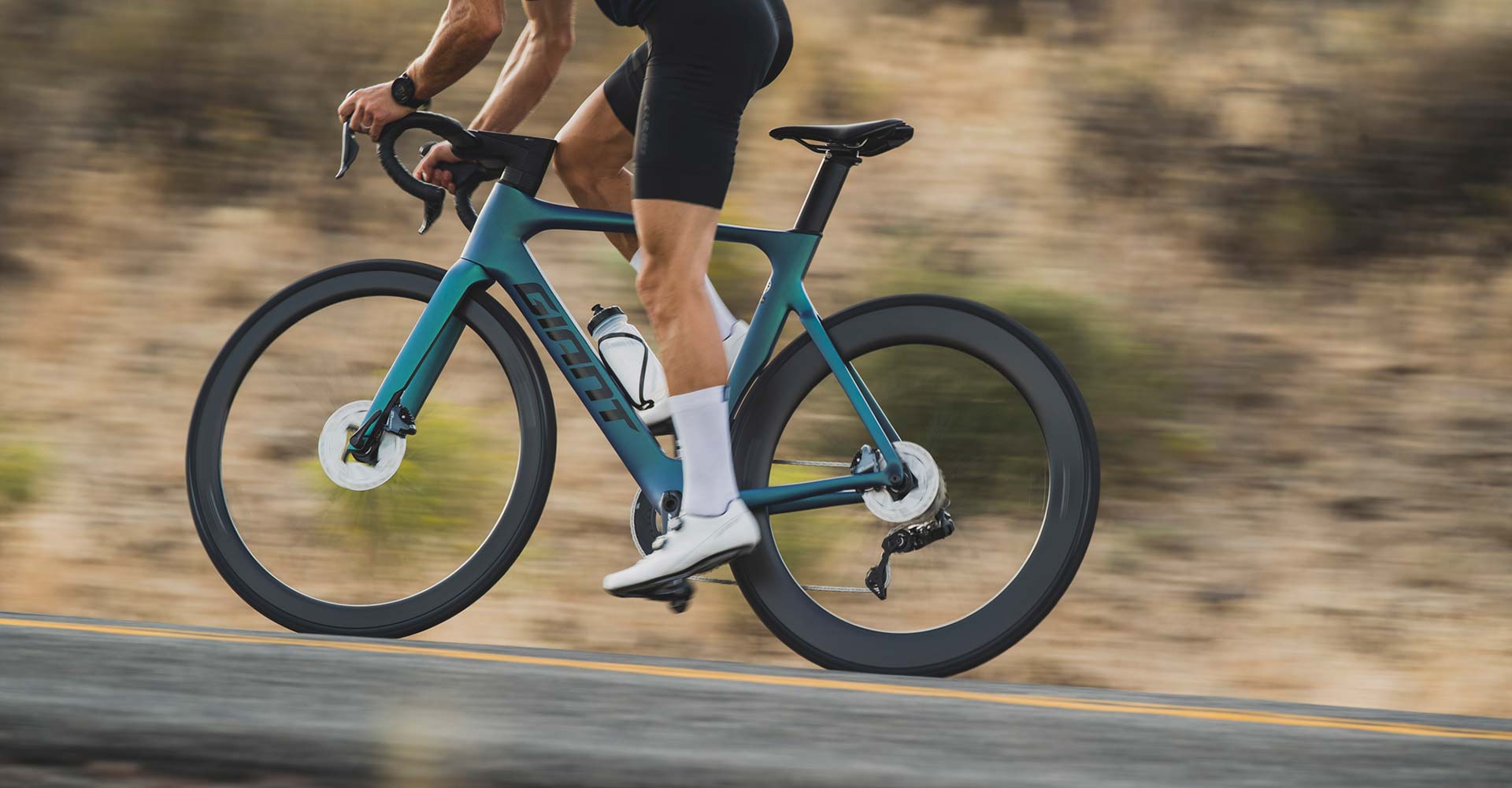 This composite road machine offers a true advantage for sprinting and solo riding. With its aero-engineered frameset, integrated WheelSystem and disc-brake technology, you have a new level of efficiency and road handling to help you aim for the podium.
Výhody
Meticulously developed for best-in-class aero road performance, this razor-sharp road racer was born to sprint, chase or make your attack. The frame is handcrafted using Advanced-grade composite material to produce a bike that's lightweight and stiff with a responsive ride quality. The components are as integrated as they can possibly be, with smooth lines from the handlebar and stem, internal cable routing, and a WheelSystem that uses a 65mm deep rear rim for maximum aero performance and a shallower 42mm front for added control. Even the disc brakes are integrated into the frame, with flat-mount calipers and thru-axles designed to optimize the technology.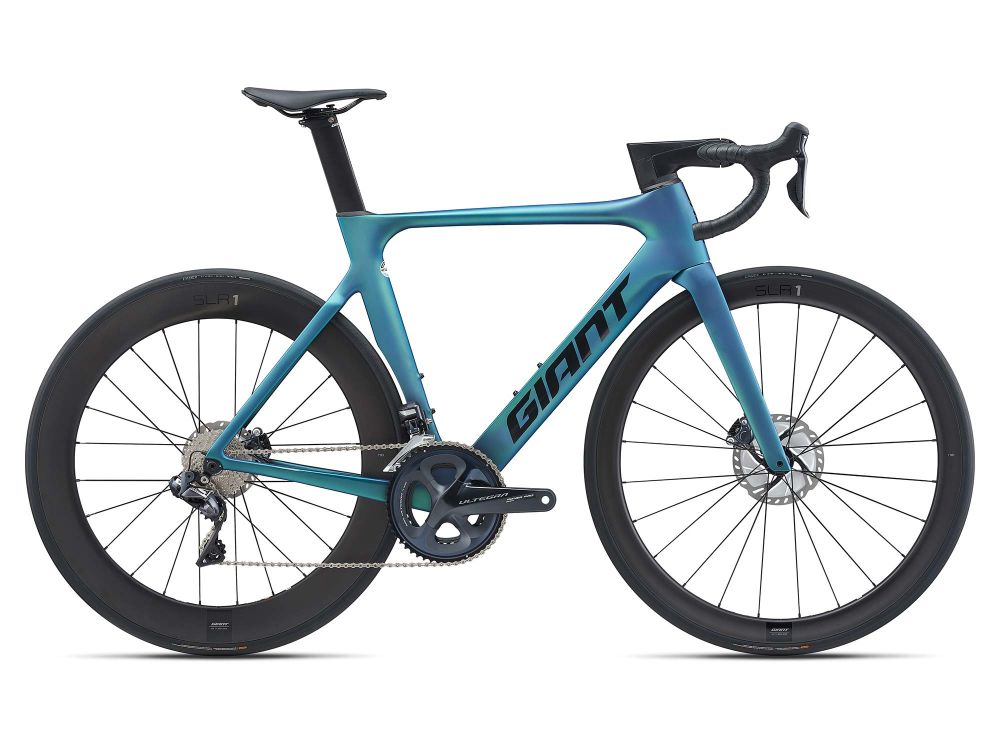 Galéria
Selecting any of the image buttons will open a larger image gallery with image descriptions
Technológie


Technológia Advanced Composite
Surový uhlíkový materiál vysokej kvality sa používa na výrobu tohto materiálu na zákazku v našej vlastnej továrni na výrobu kompozitov s vysokým pomerom tuhosti k hmotnosti. Predný trojuholník je zostavený a formovaný ako jeden súvislý kus v priemyselnom výrobnom procese s názvom Modified Monocoque Construction.


AeroSystem Shaping Technology
Through CFD (Computational Fluid Dynamics) and wind-tunnel data, engineers optimize each tube shape to deliver superior aerodynamic performance.


OverDrive 2
The most advanced steerer tube technology in today's Giant bikes. Designed to offer unprecedented front-end steering performance, the system's oversized headset bearings (1 1/2" lower, 1 1/4" upper) and tapered steerer tube work in harmony to provide supreme steering stiffness.


PowerCore
A massively oversized bottom-bracket/chainstay area features a fully integrated, 86-millimeter wide bottom-bracket design (92-millimeter wide for off-road bikes). Asymmetric chainstays provide additional stiffness on the driveside and stability on the non-driveside.

Vector Seatpost
This full-composite, lightweight and highly aerodynamic seatpost is engineered specifically for performance road riding.