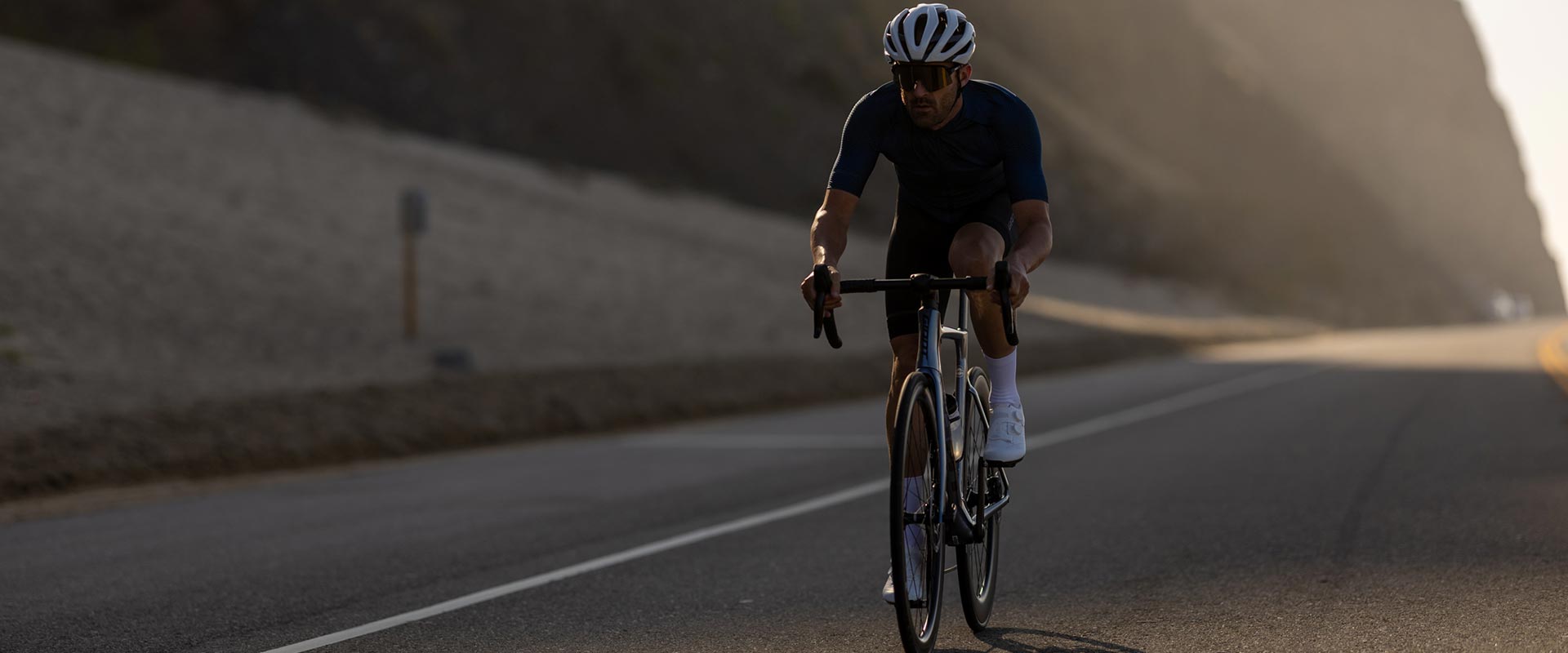 On the attack, in a sprint, or cornering at speed. Efficiency meets total control in this wind-slicing composite aero roadbike.
Výhody
Engineered with AeroSystem Shaping technology and Advanced-grade composite material, the Propel Advanced Disc delivers proven aero performance and one of the lightest frames in its category. It comes with an integrated WheelSystem, flat-mount disc-brake calipers and thru-axles for added wheel stiffness and streamlined performance. The lightweight, easily adjustable Vector composite seatpost further minimizes drag.

Galéria
Selecting any of the image buttons will open a larger image gallery with image descriptions
Technológie

Technológia Advanced Composite
Surový uhlíkový materiál vysokej kvality sa používa na výrobu tohto materiálu na zákazku v našej vlastnej továrni na výrobu kompozitov s vysokým pomerom tuhosti k hmotnosti. Predný trojuholník je zostavený a formovaný ako jeden súvislý kus v priemyselnom výrobnom procese s názvom Modified Monocoque Construction.

AeroSystem Shaping Technology
Through CFD (Computational Fluid Dynamics) and wind-tunnel data, engineers optimize each tube shape to deliver superior aerodynamic performance.

OverDrive
Giant's original oversized fork steerer tube technology. Designed to provide precise front-end steering performance, the system's oversized headset bearings (1 1/4" lower and 1 1/8" upper for road, 1 1/2" lower and 1 1/8" upper for mountain) and tapered steerer tube work in conjunction to provide optimal steering stiffness.

PowerCore
A massively oversized bottom-bracket/chainstay area features a fully integrated, 86-millimeter wide bottom-bracket design (92-millimeter wide for off-road bikes). Asymmetric chainstays provide additional stiffness on the driveside and stability on the non-driveside.

Vector Seatpost
This full-composite, lightweight and highly aerodynamic seatpost is engineered specifically for performance road riding.

Tubeless System
Technologie Giant Tubeless System nabízí kompletní řešení pro bezdušová kola. Zahrnuje vše, co je potřeba – zapletená kola, pláště, ventilky a těsnicí tmely, čímž eliminuje potíže s instalací a kompatibilitou, a vy tak můžete jezdit bez obav a omezení.