When it comes to pure XC climbing, acceleration and speed, nothing beats the efficiency of this lightweight composite hardtail. Engineered for pedaling stiffness, quick handling and the smooth, balanced ride of 29-inch wheels, it's just the kick you need to move up through the pack.
Poudarki
The XtC Advanced SL 29 boasts World Cup pedigree and a progressive frame design that achieves the lofty goal of being the lightest off-road machine ever built by Giant. The chassis is handcrafted with pro-level Advanced SL composite, featuring geometry that's optimized for its balanced, stable and fast-rolling 29-inch wheels. Every frame is custom assembled with a specific composite layup schedule that varies according to frame size. The result? Supercharged climbing efficiency, smooth compliance through roots, rocks and ruts, and uncompromising performance to match your XC obsession.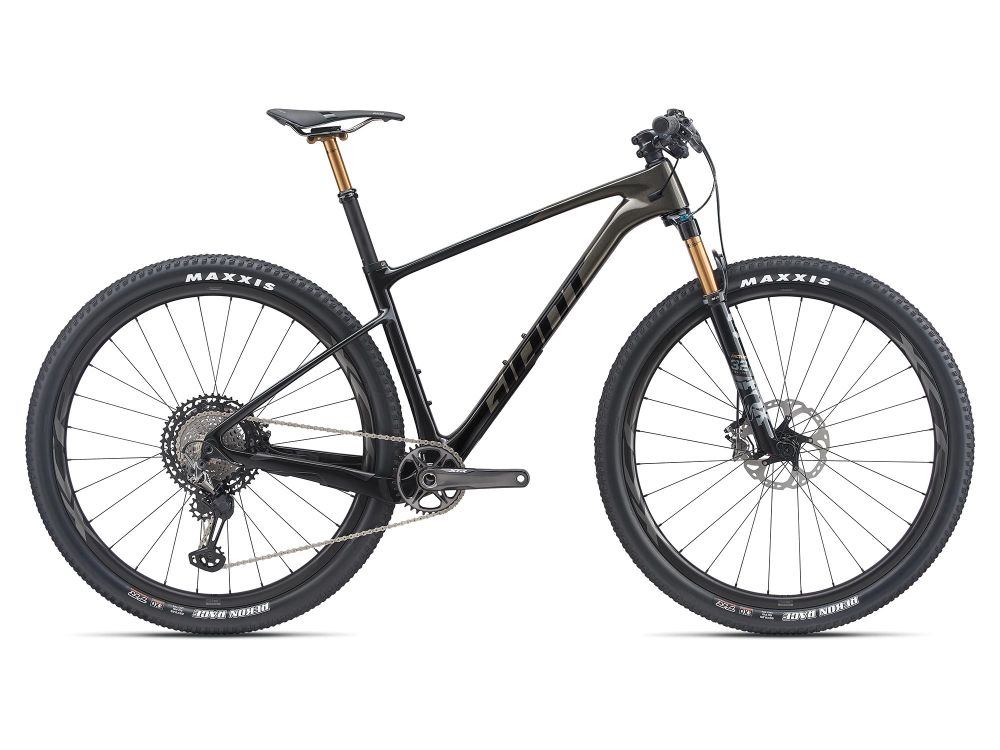 Galerija
Selecting any of the image buttons will open a larger image gallery with image descriptions
Tehnologije

Advanced Composite SL Technology
Giant's Professional Grade ogljikov material je v naši lastni kompozitni tovarni uporabljen z najnaprednejšimi inženirskimi in gradbenimi metodami, vključno z: tehnologijo kontinuiranih vlaken za dodajanje trdnosti ob zmanjšanju teže; Carbon Nanotube Technology smola za izboljšanje odpornosti na udarce; in Fusion Process za močnejše stike okvirja.

MegaDrive
Masivna pravokotna spodnja kocka in prevelika cev se v sozvočju zagotavljajo vrhunsko natančnost bočnega in torzijskega krmiljenja sprednjega konca. Natančno oblikovana pravokotna oblika zagotavlja brezhibno krmiljenje in togost pri pedaliranju.

OverDrive
OverDrive tehnologija izvirne velikosti cevi za vilice je zasnovana je tako, da zagotavlja natančne prednje krmilne lastnosti, velik sistem ležajev slušalk (1 1/4 "spodnji in 1 1/8" zgornji za cestni, 1 1/2 "spodnji in 1 1/8" zgornji za gorski). Smerne cevi delujejo skupaj in tako zagotavljajo optimalno togost volana.

PowerCore
Obsežno veliko območje spodnjih nosilcev / verižic ima popolnoma integrirano, 86 milimetrsko široko dno nosilca (92 milimetrov po cestnih kolesih). Asimetrične verižice zagotavljajo dodatno togost na stranski strani in stabilnost na ne-pogonski strani.