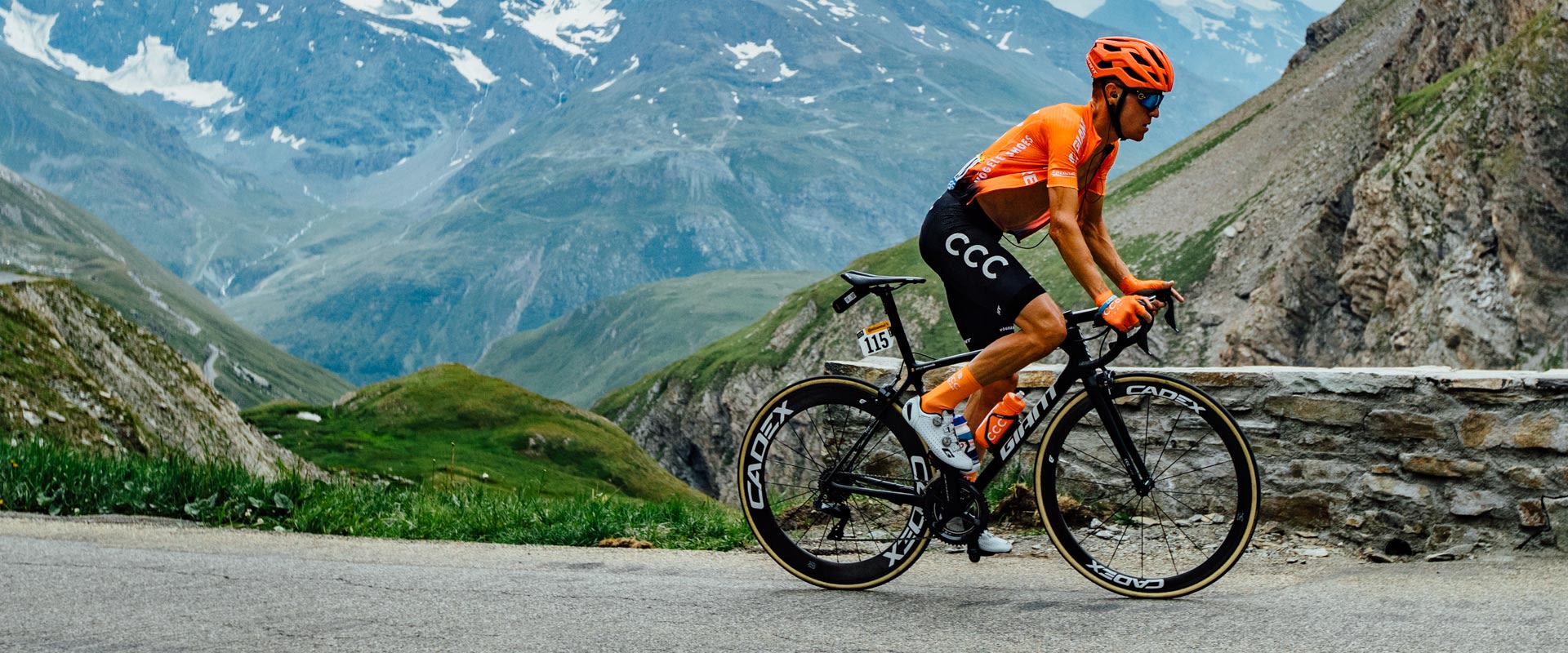 From hors categorie climbs to cut-throat classics, this is the choice for top pros like CCC Team leader Greg Van Avermaet who need one machine to do it all. With its champion's pedigree and an unbeatable stiffness-to-weight ratio, this bike is engineered to win.
Poudarki
Whatever the race situation, the legendary TCR Advanced SL gives you an advantage. It's built on the lightest road frameset ever produced by Giant, and it boasts an unrivaled stiffness-to-weight ratio for pure speed and efficiency. The Variant integrated seatpost design gives it a comfortable, race-tuned feel and its tubeless Giant WheelSystem boosts speed and efficiency while reducing your risk of flats. The proven Compact Road Design gives it the perfect blend of razor-sharp handling and confident control. From the mountains to the flats, start to finish, TCR Advanced SL is a legendary all-rounder with a long list of race wins to prove it.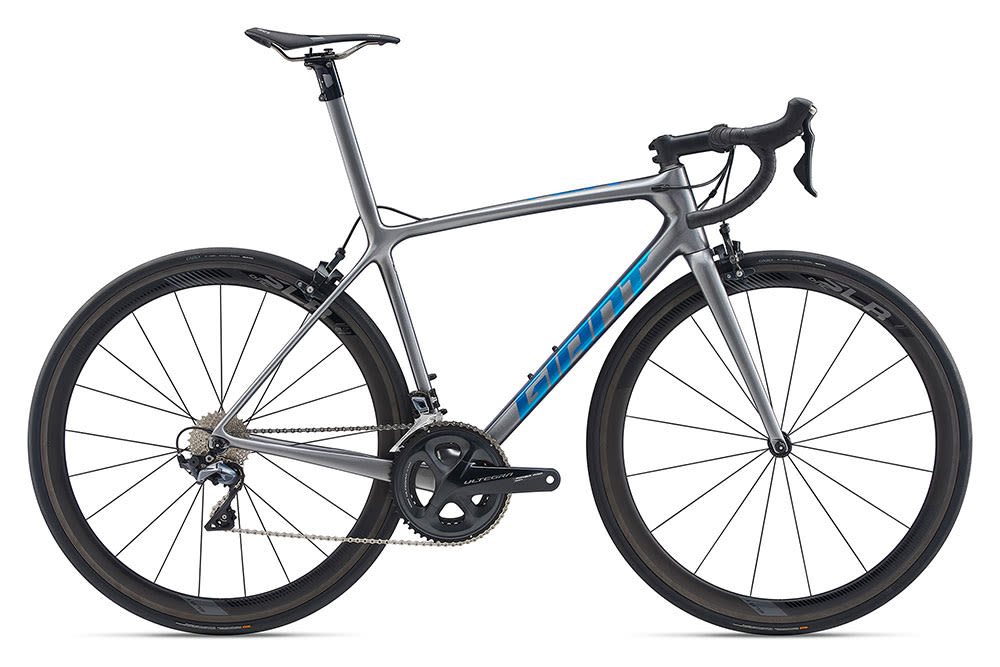 Galerija
Selecting any of the image buttons will open a larger image gallery with image descriptions
Tehnologije

Advanced Composite SL Technology
Giant's Professional Grade ogljikov material je v naši lastni kompozitni tovarni uporabljen z najnaprednejšimi inženirskimi in gradbenimi metodami, vključno z: tehnologijo kontinuiranih vlaken za dodajanje trdnosti ob zmanjšanju teže; Carbon Nanotube Technology smola za izboljšanje odpornosti na udarce; in Fusion Process za močnejše stike okvirja.

Compact Road Design
Compact Road, ki ga je Giant predstavil s strokovnim timom ONCE v 90. letih prejšnjega stoletja, je za vedno spremenil videz in občutek visoko zmogljivih cestnih koles. Nagnjeni zgornji del cevi (od glave do sedežne garniture) ustvarja manjše sprednje in zadnje trikotnike za lažje in trdnejše kolo. Voznikom vseh velikosti tudi olajša popolno prileganje.

MegaDrive
Masivna pravokotna spodnja kocka in prevelika cev se v sozvočju zagotavljajo vrhunsko natančnost bočnega in torzijskega krmiljenja sprednjega konca. Natančno oblikovana pravokotna oblika zagotavlja brezhibno krmiljenje in togost pri pedaliranju.

OverDrive 2
Najnaprednejša tehnologija krmiljenih cevi v današnjih velikanskih kolesih. Zasnovani tako, da ponujajo brezhibne krmilne zmogljivosti sprednjega dela, so v velikem obsegu ležaji slušalk sistema (1 1/2 "spodnji, 1 1/4" zgornji del) in koničaste cevi krmilnika, ki zagotavljajo vrhunsko togost volana.

PowerCore
Obsežno veliko območje spodnjih nosilcev / verižic ima popolnoma integrirano, 86 milimetrsko široko dno nosilca (92 milimetrov po cestnih kolesih). Asimetrične verižice zagotavljajo dodatno togost na stranski strani in stabilnost na ne-pogonski strani.

RideSense
Velikanski brezžični oddajnik podatkov z verigo. Odstranljivi oddajnik pošilja podatke o hitrosti in kadenci kolesa neposredno na kateri koli računalnik, združljiv z ANT +.