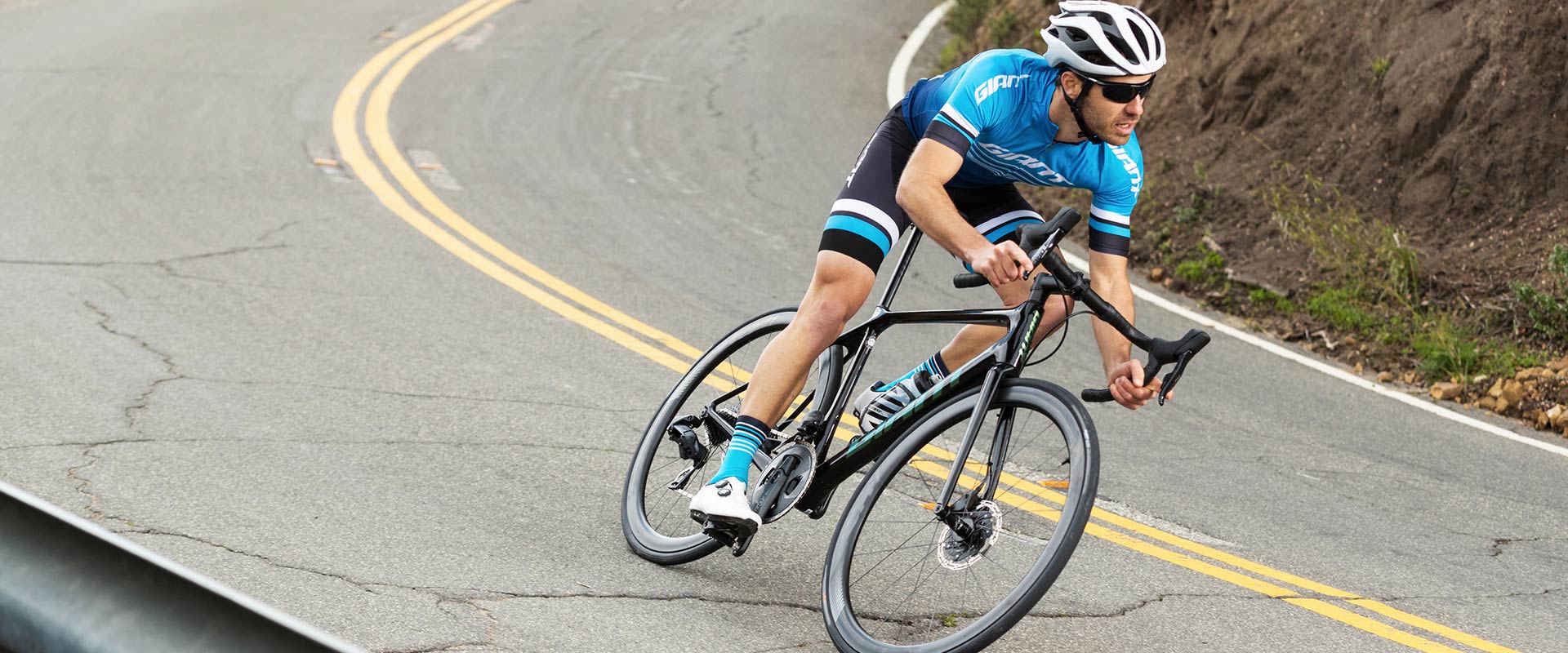 Hitreje pri vzponih, hitreje pri spustih. Ta nepremagljiv vsestranski stroj je lahek, izjemno učinkovit in vedno v nadzoru. Od gora do stanovanj, v vseh pogojih in vsakem vremenu, TCR Advanced Pro Disc popelje na naslednjo stopnjo.
Poudarki
TCR Advanced Pro Disc vam daje lahke zmogljivosti za oceno KOM plus samozavest, da lahko omejite svoje tehnične spuste. Zasnovan z izpopolnjenim kompozitnim okvirjem, ki vključuje sprednjo in zadnjo integracijo kolutnih zavor z ravno vgradnjo, je vsestranski dirkalni stroj za vse vrste cestnih razmer. S svojo preizkušeno geometrijo Compact Road in prednjim delom OverDrive 2 ima najboljše razmerje med togostjo in težo od vseh cestnih koles v svojem razredu. Naš WheelSystem brez cevi zagotavlja hitrost in učinkovitost z bolj gladko vožnjo in manjšim tveganjem naleta. Dodajte učinkovitost in skladnost njegovega sedeža Variant in dobili boste dirkaško uravnano cestno zmogljivost, ki je ni mogoče premagati.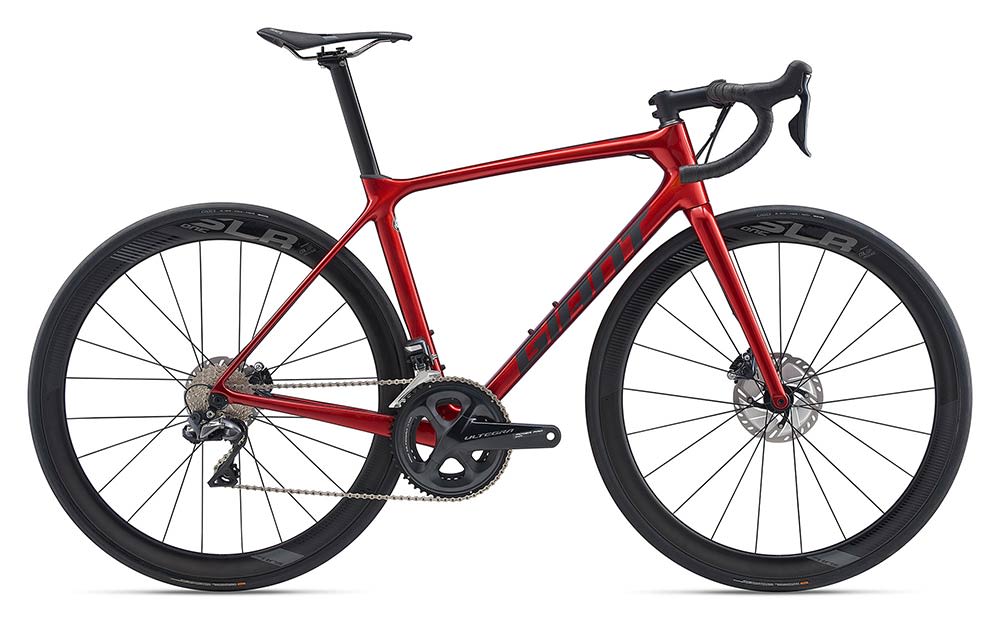 Galerija
Selecting any of the image buttons will open a larger image gallery with image descriptions
Tehnologije

Advanced Composite Technology
Za izdelavo materiala okvirja uporabljamo surovinsko ogljikovo gradivo visoke zmogljivosti, ki ga proizvedemo v lastni tovarni kompozitov z visokim razmerjem togosti in teže. Sprednji trikotnik teh okvirjev je sestavljen in oblikovan kot en neprekinjen kos v lastnem proizvodnem procesu, imenovanem Modified Monocoque Construction.

Compact Road Design
Compact Road, ki ga je Giant predstavil s strokovnim timom ONCE v 90. letih prejšnjega stoletja, je za vedno spremenil videz in občutek visoko zmogljivih cestnih koles. Nagnjeni zgornji del cevi (od glave do sedežne garniture) ustvarja manjše sprednje in zadnje trikotnike za lažje in trdnejše kolo. Voznikom vseh velikosti tudi olajša popolno prileganje.

MegaDrive
Masivna pravokotna spodnja kocka in prevelika cev se v sozvočju zagotavljajo vrhunsko natančnost bočnega in torzijskega krmiljenja sprednjega konca. Natančno oblikovana pravokotna oblika zagotavlja brezhibno krmiljenje in togost pri pedaliranju.

OverDrive 2
Najnaprednejša tehnologija krmiljenih cevi v današnjih velikanskih kolesih. Zasnovani tako, da ponujajo brezhibne krmilne zmogljivosti sprednjega dela, so v velikem obsegu ležaji slušalk sistema (1 1/2 "spodnji, 1 1/4" zgornji del) in koničaste cevi krmilnika, ki zagotavljajo vrhunsko togost volana.

PowerCore
Obsežno veliko območje spodnjih nosilcev / verižic ima popolnoma integrirano, 86 milimetrsko široko dno nosilca (92 milimetrov po cestnih kolesih). Asimetrične verižice zagotavljajo dodatno togost na stranski strani in stabilnost na ne-pogonski strani.

RideSense
Velikanski brezžični oddajnik podatkov z verigo. Odstranljivi oddajnik pošilja podatke o hitrosti in kadenci kolesa neposredno na kateri koli računalnik, združljiv z ANT +.

Variant Seatpost
Ta lastniška zasnova sedežev ponuja optimizirano ravnotežje lahke teže, vrhunsko kakovost vožnje in enostavno prilagoditev za izboljšanje skupnih dirkalnih zmogljivosti TCR ceste.

Tubeless System
Manj spuščenih pnevmatik. Večja vleka. Manj kotalnega upora in gladkejša, hitrejša vožnja. Giant's Tubeless System omogoča lažjo vožnjo kot kdaj koli prej.