Modern mountain bike trails are fun, flowy and challenging. This full-suspension 29er gets you in sync with the terrain, so you can ride with more confidence and have more fun.
Poudarki
The lightweight and durable ALUXX aluminum frame features our FlexPoint rear suspension system for a smooth, balanced ride that keeps you in control. It gives you 120mm of smooth suspension travel in the rear and 130mm up front. Combine that with the added stability of 29-inch wheels and you get a confident ride to help you crush challenging descents and climb with greater traction and speed.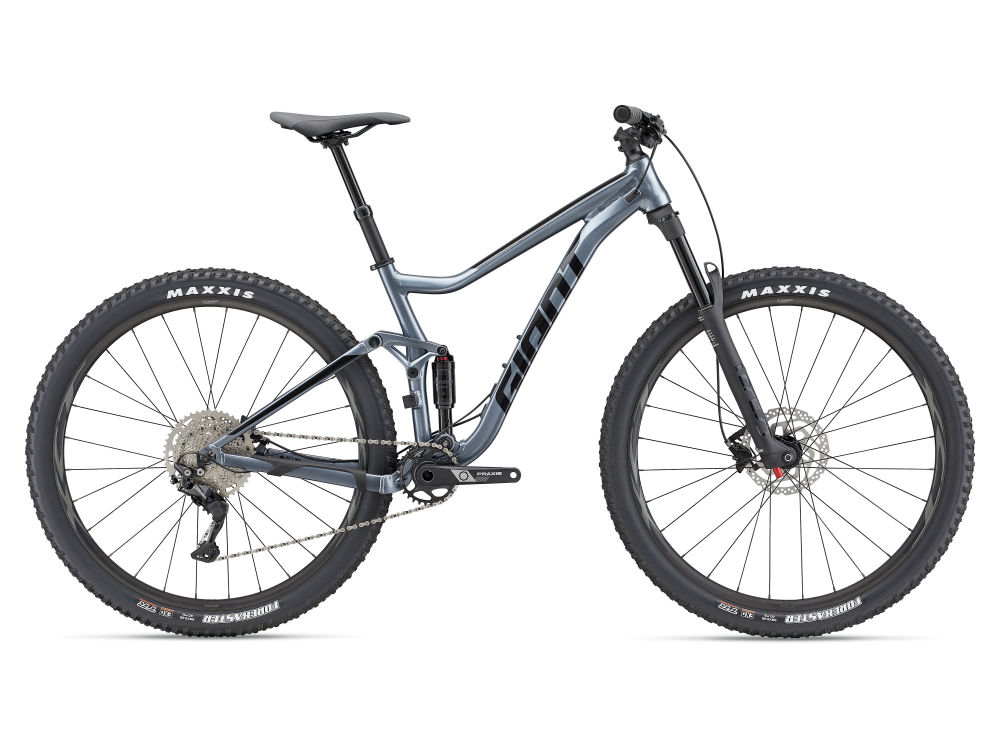 Galerija
Selecting any of the image buttons will open a larger image gallery with image descriptions
Tehnologije

ALUXX Aluminum Technology
Ta material okvirja Performance ima 6061 zlitino z enojnimi cevmi za izdelavo močnih in lahkih nizov okvirjev za številne različne sloge koles in vožnje.

FlexPoint Suspension Technology
Preizkušena zasnova z enim vrtenjem, ki uporablja gibljivo delovanje verige / sedeža, da ustvari lahek in trpežen sistem vzmetenja s 4,7 palčnimi / 120 mm zadnjim hodom.

OverDrive
OverDrive tehnologija izvirne velikosti cevi za vilice je zasnovana je tako, da zagotavlja natančne prednje krmilne lastnosti, velik sistem ležajev slušalk (1 1/4 "spodnji in 1 1/8" zgornji za cestni, 1 1/2 "spodnji in 1 1/8" zgornji za gorski). Smerne cevi delujejo skupaj in tako zagotavljajo optimalno togost volana.

PowerCore
Obsežno veliko območje spodnjih nosilcev / verižic ima popolnoma integrirano, 86 milimetrsko široko dno nosilca (92 milimetrov po cestnih kolesih). Asimetrične verižice zagotavljajo dodatno togost na stranski strani in stabilnost na ne-pogonski strani.

Tubeless System
Manj spuščenih pnevmatik. Večja vleka. Manj kotalnega upora in gladkejša, hitrejša vožnja. Giant's Tubeless System omogoča lažjo vožnjo kot kdaj koli prej.