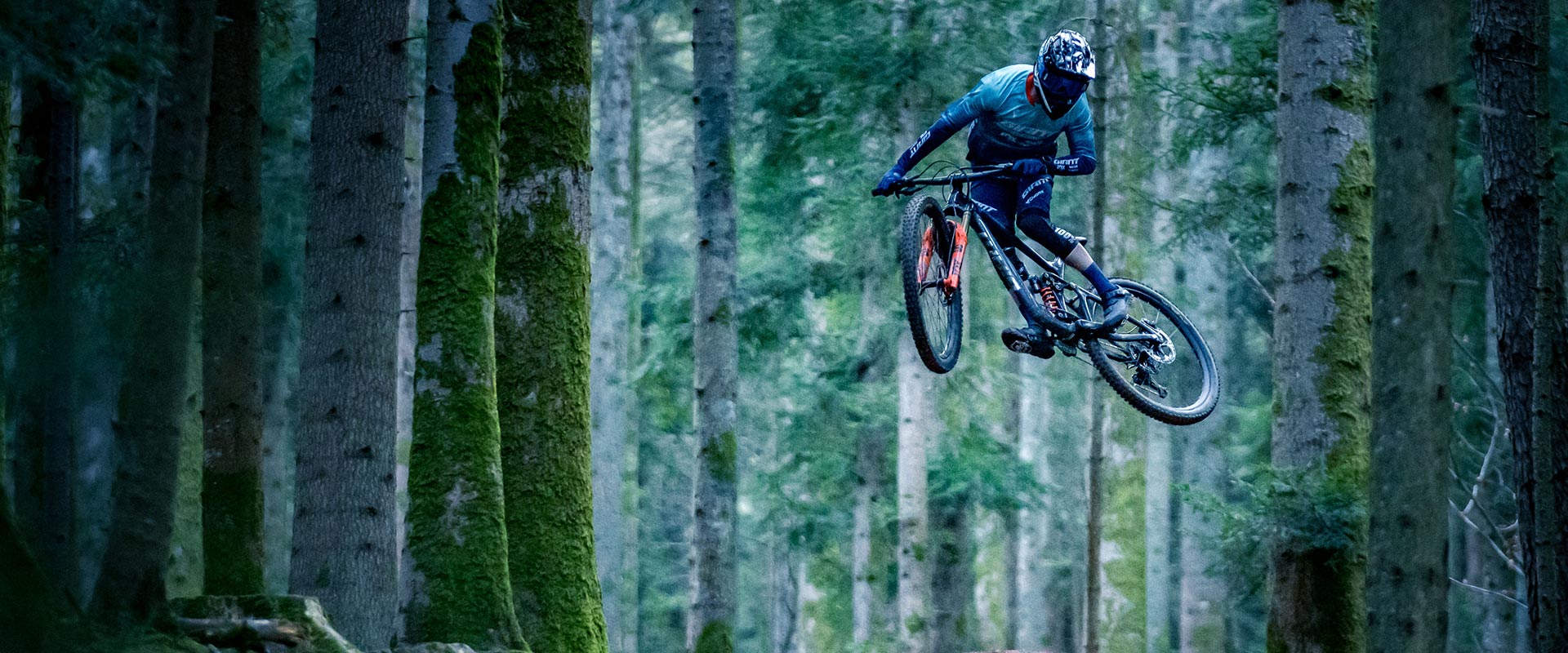 Stay cool when the trail gets rowdy. From big climbs to steep, rocky descents, this full-composite ripper was designed with Giant enduro pros for hard-charging confidence and control.
Poudarki
The geometry of the Advanced composite frame and swingarm was developed specifically around 29-inch wheels. That means shorter chainstays, a longer toptube, and just the right angles with the headtube (64.56 degrees) and seattube (76.36 degrees). We gave it an updated Maestro rear suspension system with 146mm of travel. The trunnion mount shock and Advanced Forged Composite rocker arm deliver an active, super plush feel on the trail.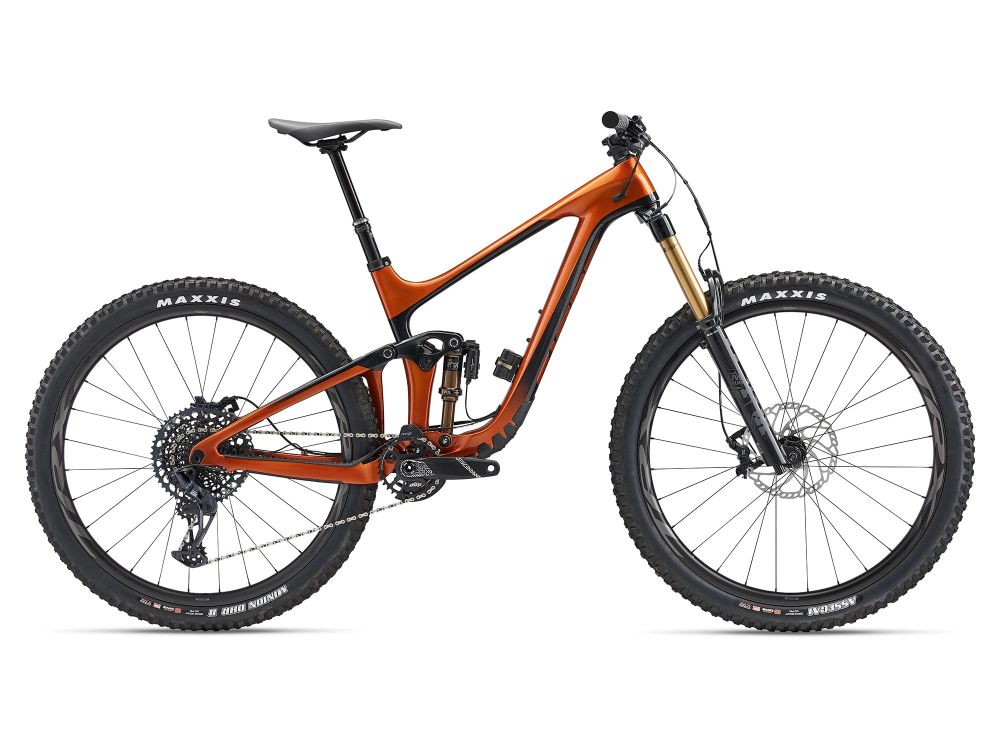 Galerija
Selecting any of the image buttons will open a larger image gallery with image descriptions
Tehnologije

Advanced Composite Technology
Za izdelavo materiala okvirja uporabljamo surovinsko ogljikovo gradivo visoke zmogljivosti, ki ga proizvedemo v lastni tovarni kompozitov z visokim razmerjem togosti in teže. Sprednji trikotnik teh okvirjev je sestavljen in oblikovan kot en neprekinjen kos v lastnem proizvodnem procesu, imenovanem Modified Monocoque Construction.

Advanced Forged Composite Technology
Za izdelavo sestavnih oblik ogljikovih vlaken, ki so lažji, trdnejši in močnejši od podobnih komponent iz aluminija, se uporablja vrhunski postopek oblikovanja pod visokim pritiskom. Ta tehnologija se uporablja v delih s kritičnimi zmogljivostmi, kot so rockerske povezave Maestro Suspension.

Maestro Suspension Technology
Štiri strateško postavljene vrtilne točke in dve povezavi delujeta skupaj, da ustvarita eno samo plavajoče vrtišče za najbolj aktiven, učinkovit in neodvisen sistem vzmetenja na sled.

MegaDrive
Masivna pravokotna spodnja kocka in prevelika cev se v sozvočju zagotavljajo vrhunsko natančnost bočnega in torzijskega krmiljenja sprednjega konca. Natančno oblikovana pravokotna oblika zagotavlja brezhibno krmiljenje in togost pri pedaliranju.

OverDrive
OverDrive tehnologija izvirne velikosti cevi za vilice je zasnovana je tako, da zagotavlja natančne prednje krmilne lastnosti, velik sistem ležajev slušalk (1 1/4 "spodnji in 1 1/8" zgornji za cestni, 1 1/2 "spodnji in 1 1/8" zgornji za gorski). Smerne cevi delujejo skupaj in tako zagotavljajo optimalno togost volana.

PowerCore
Obsežno veliko območje spodnjih nosilcev / verižic ima popolnoma integrirano, 86 milimetrsko široko dno nosilca (92 milimetrov po cestnih kolesih). Asimetrične verižice zagotavljajo dodatno togost na stranski strani in stabilnost na ne-pogonski strani.

Tubeless System
Manj spuščenih pnevmatik. Večja vleka. Manj kotalnega upora in gladkejša, hitrejša vožnja. Giant's Tubeless System omogoča lažjo vožnjo kot kdaj koli prej.