When speed is your obsession, this is your bike. You train, you put in the work, and this aero machine does the rest. Built to give you an edge when it really counts—on the attack, in the sprint, going all out—it delivers energy-saving efficiency and race-winning aero performance.
Poudarki
Developed and proven by the fastest sprinters on the CCC Team WorldTour squad, the Propel Advanced SL Disc delivers ultimate speed through integrated aerodynamics. It's engineered with Giant's AeroSystem Shaping technology, which means every tube shape and angle is optimized for minimal drag. These tubes feature a truncated ellipse shape, which also result in a frame that is ultra-stiff and superlight. Disc-brake technology is integrated into the frameset with flat-mount calipers and thru-axles for optimal wheel stiffness and braking performance. For pro-level road performance and the ultimate aero advantage, the Propel Advanced SL Disc puts you ahead of the pack.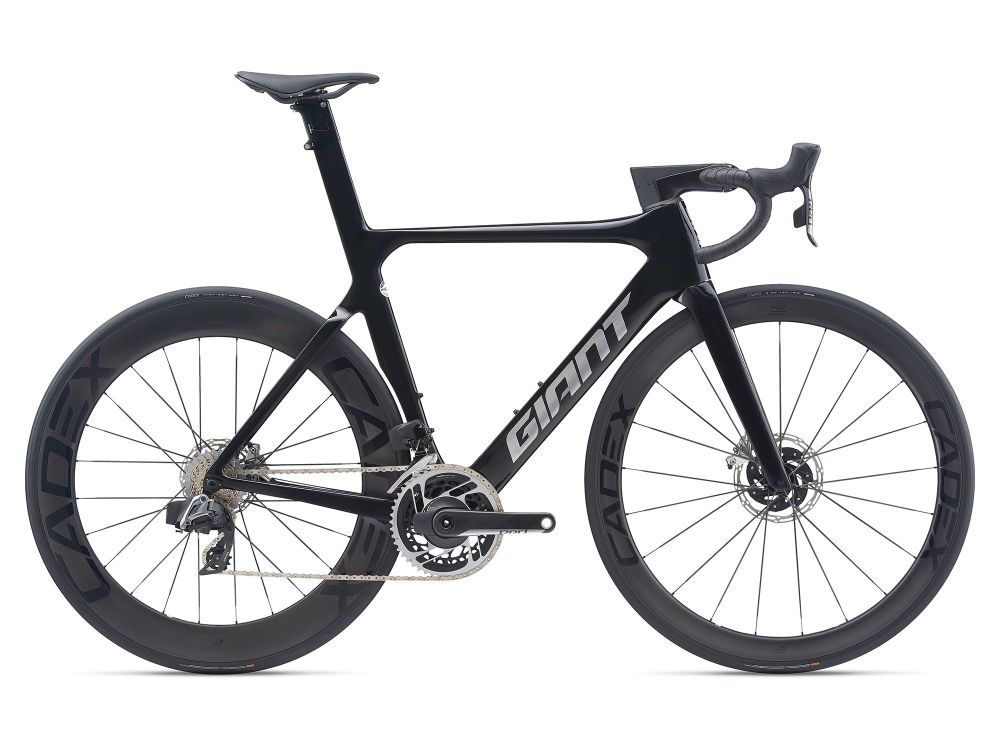 Galerija
Selecting any of the image buttons will open a larger image gallery with image descriptions
Tehnologije

Advanced Composite SL Technology
Giant's Professional Grade ogljikov material je v naši lastni kompozitni tovarni uporabljen z najnaprednejšimi inženirskimi in gradbenimi metodami, vključno z: tehnologijo kontinuiranih vlaken za dodajanje trdnosti ob zmanjšanju teže; Carbon Nanotube Technology smola za izboljšanje odpornosti na udarce; in Fusion Process za močnejše stike okvirja.

AeroSystem Shaping Technology
Z CFD (Computational Fluid Dynamics) in podatki o vetrovnikih inženirji optimizirajo vsako obliko cevi, da dosežejo vrhunske aerodinamične zmogljivosti.

OverDrive 2
Najnaprednejša tehnologija krmiljenih cevi v današnjih velikanskih kolesih. Zasnovani tako, da ponujajo brezhibne krmilne zmogljivosti sprednjega dela, so v velikem obsegu ležaji slušalk sistema (1 1/2 "spodnji, 1 1/4" zgornji del) in koničaste cevi krmilnika, ki zagotavljajo vrhunsko togost volana.

PowerCore
Obsežno veliko območje spodnjih nosilcev / verižic ima popolnoma integrirano, 86 milimetrsko široko dno nosilca (92 milimetrov po cestnih kolesih). Asimetrične verižice zagotavljajo dodatno togost na stranski strani in stabilnost na ne-pogonski strani.