This composite road machine offers a true advantage for sprinting and solo riding. With its aero-engineered frameset, integrated WheelSystem and disc-brake technology, you have a new level of efficiency and road handling to help you aim for the podium.
Poudarki
Meticulously developed for best-in-class aero road performance, this razor-sharp road racer was born to sprint, chase or make your attack. The frame is handcrafted using Advanced-grade composite material to produce a bike that's lightweight and stiff with a responsive ride quality. The components are as integrated as they can possibly be, with smooth lines from the handlebar and stem, internal cable routing, and a WheelSystem that uses a 65mm deep rear rim for maximum aero performance and a shallower 42mm front for added control. Even the disc brakes are integrated into the frame, with flat-mount calipers and thru-axles designed to optimize the technology.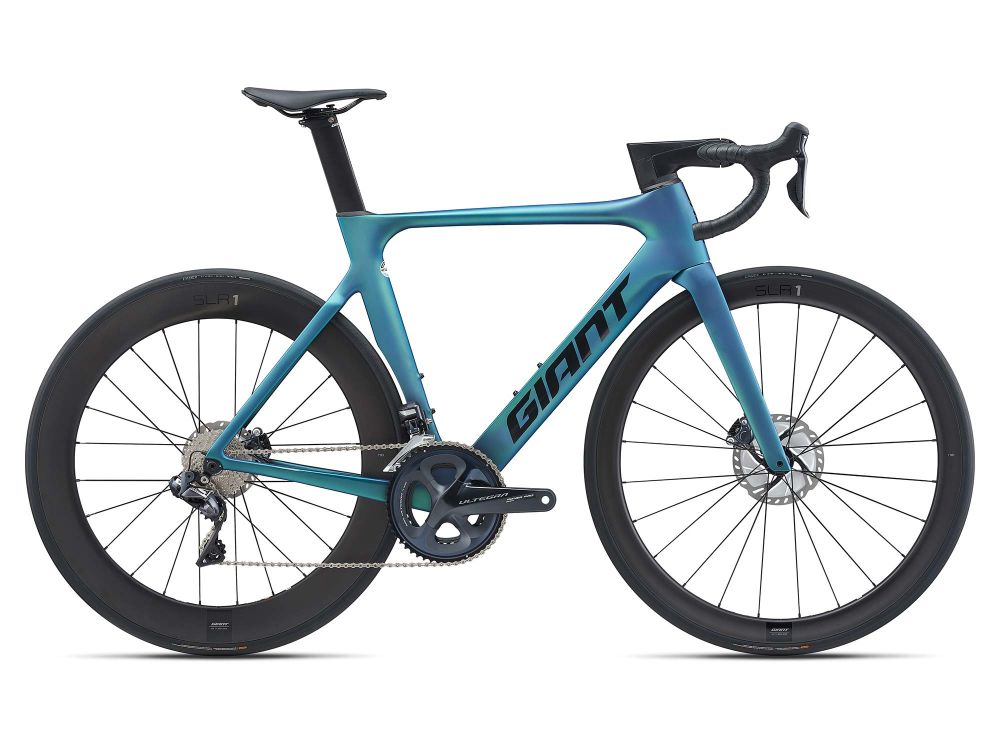 Galerija
Selecting any of the image buttons will open a larger image gallery with image descriptions
Tehnologije

Advanced Composite Technology
Za izdelavo materiala okvirja uporabljamo surovinsko ogljikovo gradivo visoke zmogljivosti, ki ga proizvedemo v lastni tovarni kompozitov z visokim razmerjem togosti in teže. Sprednji trikotnik teh okvirjev je sestavljen in oblikovan kot en neprekinjen kos v lastnem proizvodnem procesu, imenovanem Modified Monocoque Construction.

AeroSystem Shaping Technology
Z CFD (Computational Fluid Dynamics) in podatki o vetrovnikih inženirji optimizirajo vsako obliko cevi, da dosežejo vrhunske aerodinamične zmogljivosti.

OverDrive 2
Najnaprednejša tehnologija krmiljenih cevi v današnjih velikanskih kolesih. Zasnovani tako, da ponujajo brezhibne krmilne zmogljivosti sprednjega dela, so v velikem obsegu ležaji slušalk sistema (1 1/2 "spodnji, 1 1/4" zgornji del) in koničaste cevi krmilnika, ki zagotavljajo vrhunsko togost volana.

PowerCore
Obsežno veliko območje spodnjih nosilcev / verižic ima popolnoma integrirano, 86 milimetrsko široko dno nosilca (92 milimetrov po cestnih kolesih). Asimetrične verižice zagotavljajo dodatno togost na stranski strani in stabilnost na ne-pogonski strani.

Vector Seatpost
Ta polno sestavljena, lahka in zelo aerodinamična sedežna garnitura je zasnovana posebej za vožnjo po cesti.