Meticulously developed for best-in-class aero road performance, this razor-sharp composite road racer was born to sprint, chase and make your attack.
Poudarki
With a frame that's handcrafted using Advanced-grade composite, and components that are as integrated for overall aero performance, the Propel Advanced Pro Disc boasts smooth lines front to back. The handlebar and stem feature internal cable routing, and the WheelSystem uses a 65mm deep rear rim for maximum aero performance and a shallower 42mm front for added control. Even the disc brakes are integrated with the frame, featuring flat-mount calipers and thru-axles.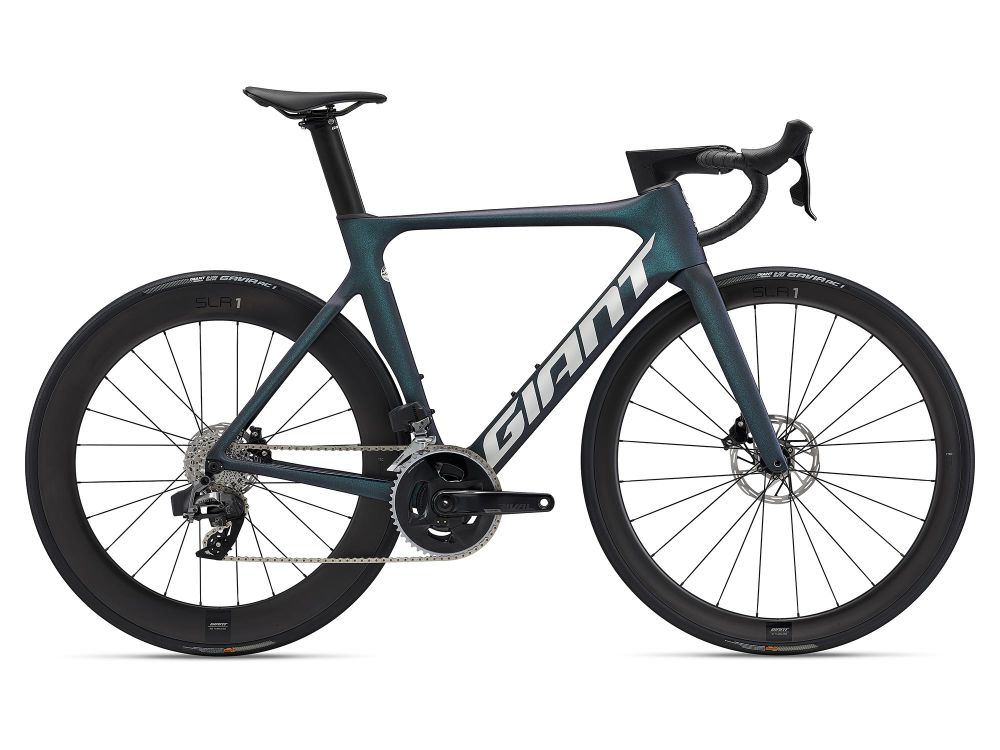 Tehnologije

Advanced Composite Technology
Za izdelavo materiala okvirja uporabljamo surovinsko ogljikovo gradivo visoke zmogljivosti, ki ga proizvedemo v lastni tovarni kompozitov z visokim razmerjem togosti in teže. Sprednji trikotnik teh okvirjev je sestavljen in oblikovan kot en neprekinjen kos v lastnem proizvodnem procesu, imenovanem Modified Monocoque Construction.

AeroSystem Shaping Technology
Z CFD (Computational Fluid Dynamics) in podatki o vetrovnikih inženirji optimizirajo vsako obliko cevi, da dosežejo vrhunske aerodinamične zmogljivosti.

OverDrive 2
Najnaprednejša tehnologija krmiljenih cevi v današnjih velikanskih kolesih. Zasnovani tako, da ponujajo brezhibne krmilne zmogljivosti sprednjega dela, so v velikem obsegu ležaji slušalk sistema (1 1/2 "spodnji, 1 1/4" zgornji del) in koničaste cevi krmilnika, ki zagotavljajo vrhunsko togost volana.

PowerCore
Obsežno veliko območje spodnjih nosilcev / verižic ima popolnoma integrirano, 86 milimetrsko široko dno nosilca (92 milimetrov po cestnih kolesih). Asimetrične verižice zagotavljajo dodatno togost na stranski strani in stabilnost na ne-pogonski strani.

Vector Seatpost
Ta polno sestavljena, lahka in zelo aerodinamična sedežna garnitura je zasnovana posebej za vožnjo po cesti.

Tubeless System
Manj spuščenih pnevmatik. Večja vleka. Manj kotalnega upora in gladkejša, hitrejša vožnja. Giant's Tubeless System omogoča lažjo vožnjo kot kdaj koli prej.