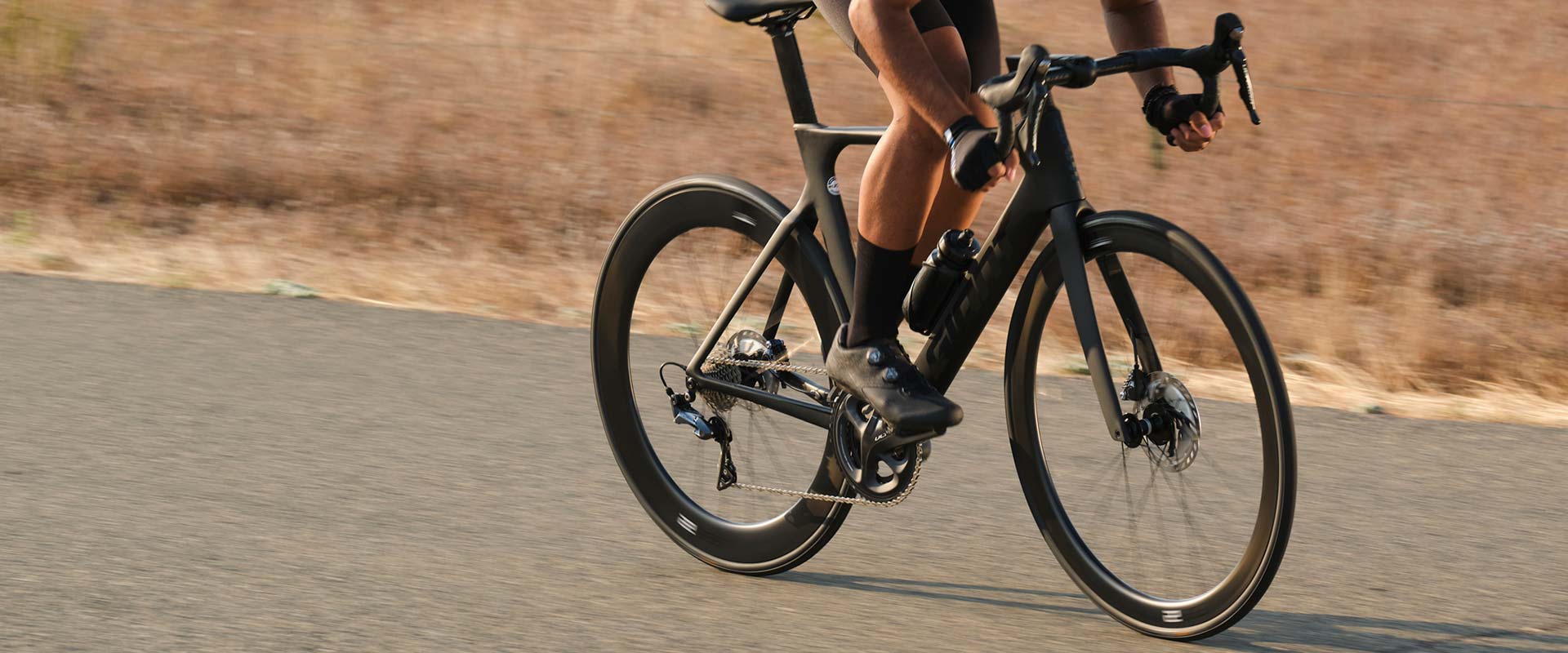 On the attack, in a sprint, or cornering at speed. Efficiency meets total control in this wind-slicing missile. Engineered with AeroSystem Shaping technology, an integrated WheelSystem, and disc brakes that are both powerful and aerodynamic, it gets up to speed and stays there with minimal resistance.
Poudarki
This aero road bike minimizes drag so you can accelerate and sprint faster. Engineered with AeroSystem Shaping technology and Advanced-grade composite material, it delivers proven aero performance and one of the lightest frames in its category. The Propel Advanced Disc also comes with an integrated WheelSystem, flat-mount disc-brake calipers and thru-axles for added wheel stiffness and streamlined performance. The lightweight, easily adjustable Vector composite seatpost further minimizes drag. It all adds up to a race-ready machine that leaves the competition behind.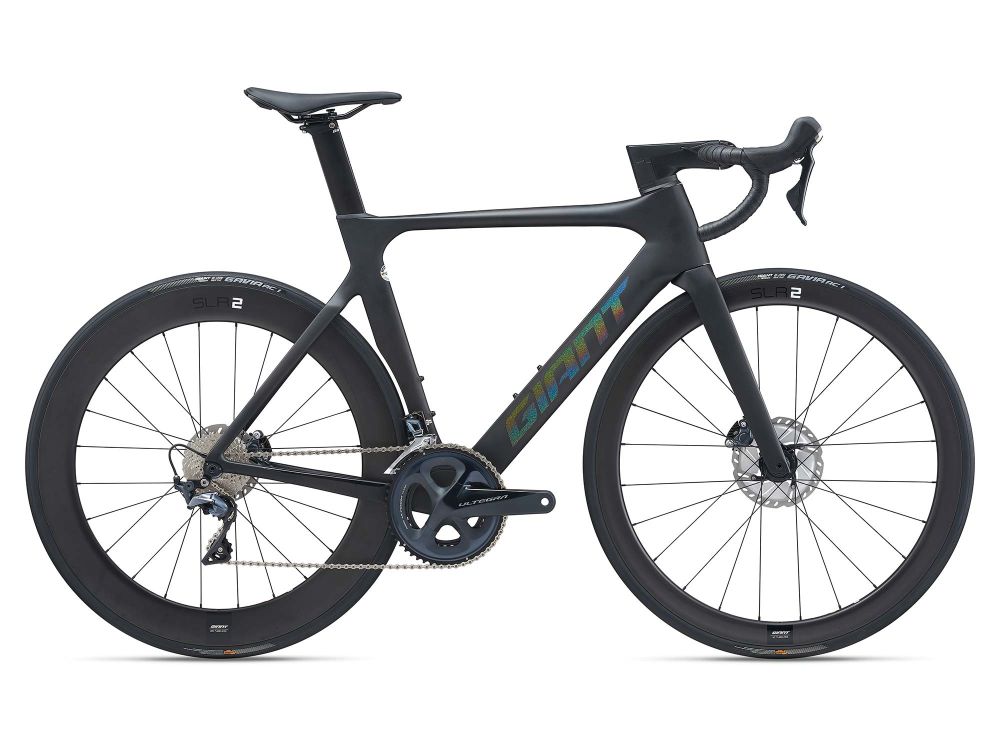 Galerija
Selecting any of the image buttons will open a larger image gallery with image descriptions
Tehnologije

Advanced Composite Technology
Za izdelavo materiala okvirja uporabljamo surovinsko ogljikovo gradivo visoke zmogljivosti, ki ga proizvedemo v lastni tovarni kompozitov z visokim razmerjem togosti in teže. Sprednji trikotnik teh okvirjev je sestavljen in oblikovan kot en neprekinjen kos v lastnem proizvodnem procesu, imenovanem Modified Monocoque Construction.

AeroSystem Shaping Technology
Z CFD (Computational Fluid Dynamics) in podatki o vetrovnikih inženirji optimizirajo vsako obliko cevi, da dosežejo vrhunske aerodinamične zmogljivosti.

OverDrive
OverDrive tehnologija izvirne velikosti cevi za vilice je zasnovana je tako, da zagotavlja natančne prednje krmilne lastnosti, velik sistem ležajev slušalk (1 1/4 "spodnji in 1 1/8" zgornji za cestni, 1 1/2 "spodnji in 1 1/8" zgornji za gorski). Smerne cevi delujejo skupaj in tako zagotavljajo optimalno togost volana.

PowerCore
Obsežno veliko območje spodnjih nosilcev / verižic ima popolnoma integrirano, 86 milimetrsko široko dno nosilca (92 milimetrov po cestnih kolesih). Asimetrične verižice zagotavljajo dodatno togost na stranski strani in stabilnost na ne-pogonski strani.

Vector Seatpost
Ta polno sestavljena, lahka in zelo aerodinamična sedežna garnitura je zasnovana posebej za vožnjo po cesti.