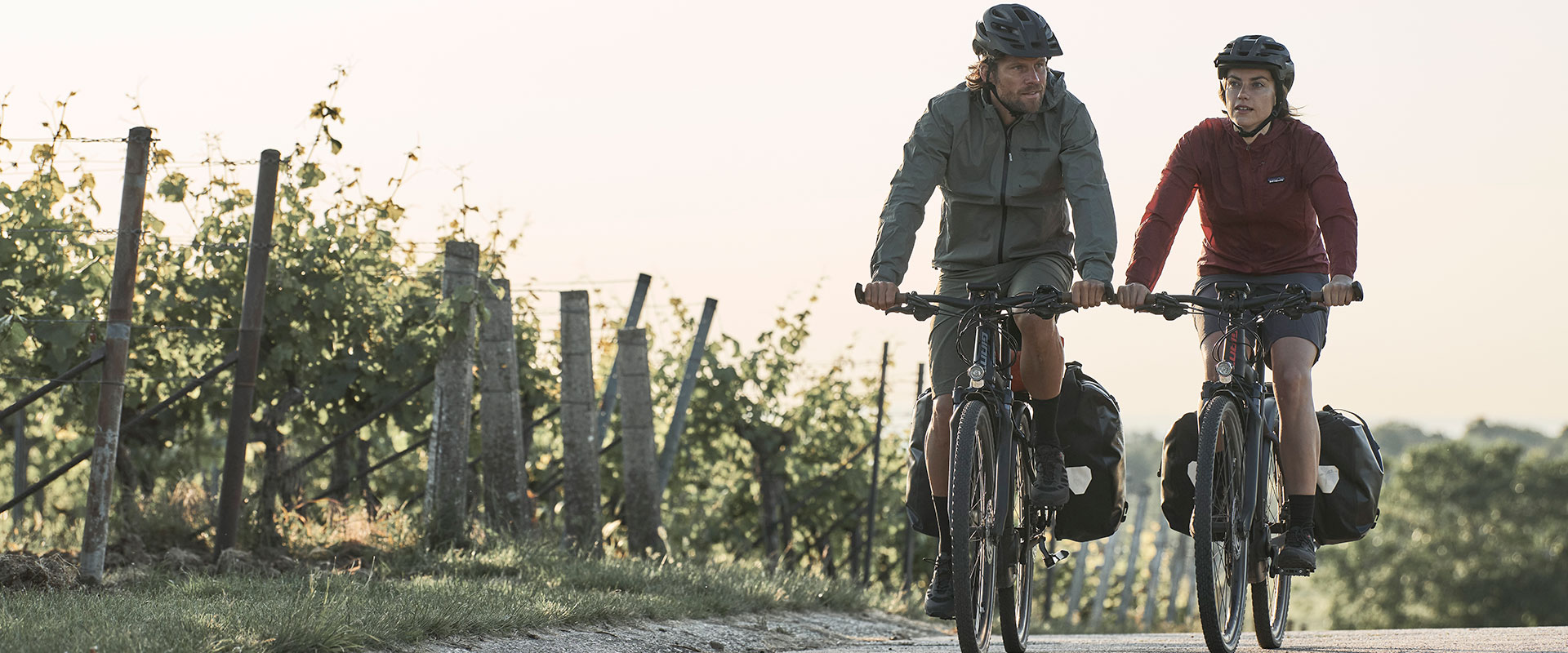 Uptown city streets or bumpy backroads, this versatile E-bike helps you enjoy every journey. The Explore E+ Pro combines urban riding style with versatile all-rounder performance.
Poudarki
The Explore E+ Pro features an ALUXX SL aluminum frameset and the updated SyncDrive Pro motor. It delivers great handling and smooth acceleration on a variety of road conditions. With its focus on adaptability, Explore E+ Pro gives riders the freedom to ride wherever they want.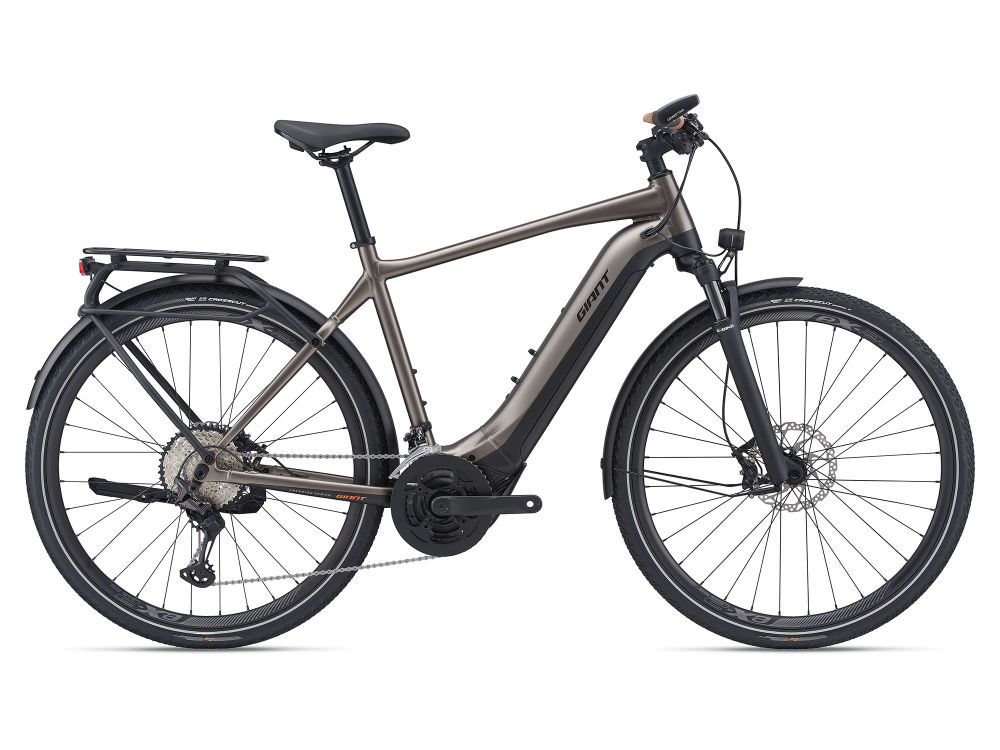 Galerija
Selecting any of the image buttons will open a larger image gallery with image descriptions
Tehnologije

ALUXX SL Aluminum Technology
Najmodernejši aluminijast material z visoko zmogljivostjo je izdelan pretežno iz zlitine 6011 in zagotavlja najboljše razmerje med trdnostjo in težo v svojem razredu. Ti okvirji odlikujejo tudi edinstvene tehnologije varjenja za visoko zmogljivo kakovost vožnje.

Energypak
Najnovejši EnergyPak akumulatorski sistemi odlikujejo prefinjene zasnove, ki so integrirani v E-kolo za eleganten in sodoben profil. Ogromna E-kolesa ponujajo več različnih možnosti EnergyPak, vključno z EnergyPak Smart in EnergyPak. Vsaka je zasnovana tako, da optimizira izkušnjo E-kolesa za določen slog vožnje.

Hybrid Cycling Technology
Hibridna kolesarska tehnologija je sistem, ki združuje električno energijo s človeško močjo in tako ustvari pametno, naravno in zmogljivo doživetje vožnje z E-kolesom. To je integrirana skupina tehnologij, ki vključuje našo krmilno enoto RideControl, baterijske sisteme EnergyPak in motor SyncDrive. Za več informacij si oglejte spodnjo povezavo.

PedalPlus 6-Sensor Technology
Giantova nova tehnologija s 6 senzorji PedalPlus se uporablja v motorni tehnologiji SyncDrive Life in ima dodaten senzor zaznavanja naklona in merilnik pospeška. Medtem ko tehnologija senzorjev PedalPlus s 6 senzorji zazna naklone, ponuja tudi funkcijo samodejnega pametnega podpornega načina, ki kolesarjem pomaga brez večjih izkušenj v vožnji. Nova tehnologija senzorjev izračuna količino navora, kadence, naklona in hitrosti ter na podlagi teh izračunov določi količino izhodne moči motorja, ki ga kolesar potrebuje. TEHNOLOGIJA TENZORNEGA SENZORA Senzor navora reagira na pritisk pedala. Več pritiska na stopalke, več podpore boste dobili od motorja. Natančno izmeri to silo, tako da lahko motor zagotovi brezhibno povečanje moči. HITROSTNI SENZORSKI TEHNOLOGIJ Senzor hitrosti deluje neodvisno od pritiska, ki ga pritiskate na stopalke. Natančno meri hitrost, s katero kolesar potuje, MOTORNI IN PEDALNI SENZORJI ROTACIJE Omogočajo, da motor deluje čim bolj gladko in neovirano. TEHNOLOGIJA SENZORSKEGA ZAČETKA ODKLOPA Izračunava strmino naklona kolesa in količino pospeška ali pojemka, ki ga kolesar postavlja. Na podlagi meritve naklona v kombinaciji z drugimi dejavniki lahko sistem samodejno prilagodi izhod motorja. ACCELEROMETER Izmeri količino pospeška ali pojemka, ki ga dodeli kolesar. Na osnovi količine pospeška v kombinaciji z drugimi dejavniki lahko sistem samodejno prilagodi izhod motorja.

SyncDrive Pro
SyncDrive Pro, ki ga poganja Yamaha, je zasnovan za visoko zmogljivo vožnjo z E-kolesom. Velikan je uglasil motor, da bi postal zmogljivejši, s čimer je ustvaril zmogljiv slog vožnje. Lahek, kompakten motor SyncDrive Pro se uporablja predvsem na Giantinih visokozmogljivih modelih.