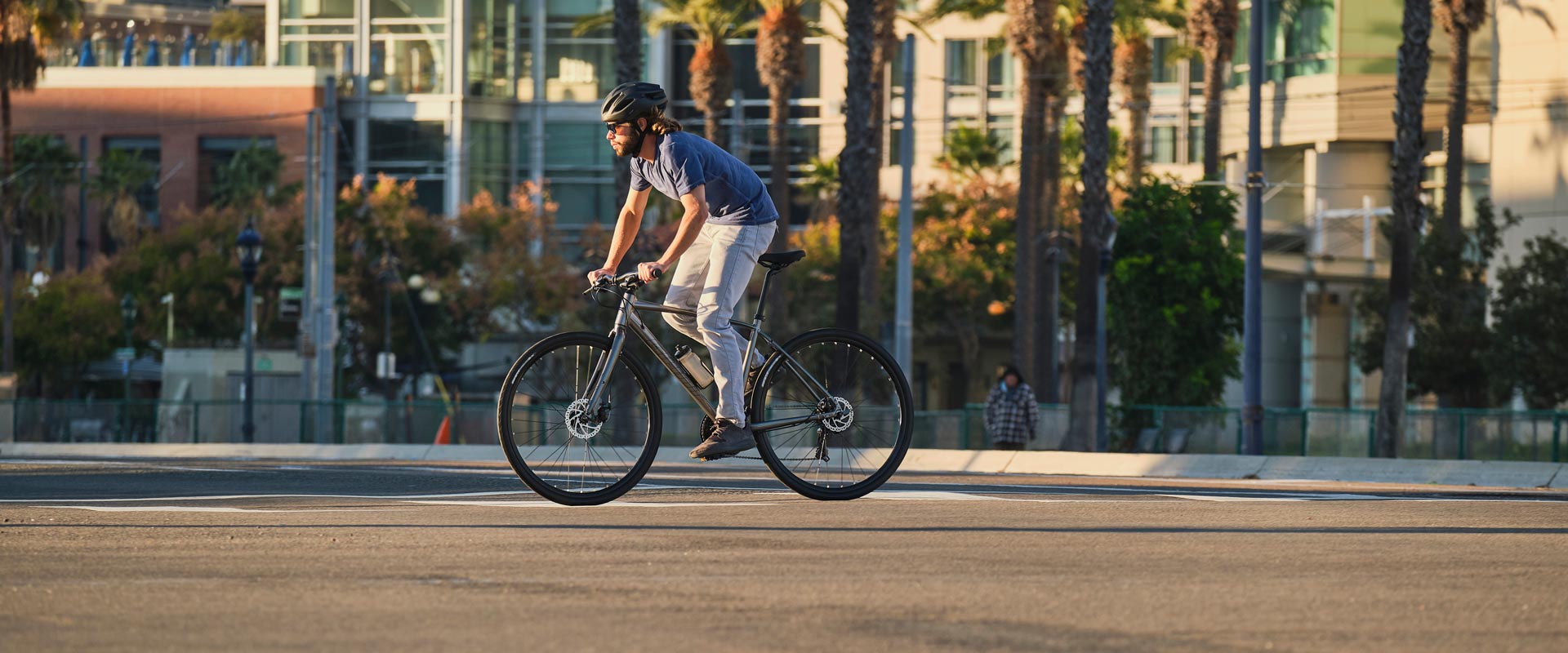 This versatile flat-bar all-rounder can get your legs spinning and motivate you to be active every day. Commute to work, ride to class, find new adventures in your daily routine.
Poudarki
With its lightweight ALUXX aluminum frame, upright positioning and high-quality parts that give it a smooth, comfortable ride, the Escape Disc is totally versatile and totally fun to ride. It now features a high-quality composite fork* and innovative D-Fuse seatpost. Both are great for smoothing out rough roads, absorbing shocks and vibrations, and giving you a smoother, more comfortable ride. The disc brakes deliver powerful braking performance in dry or wet conditions, and the 700c wheels with Giant EasyRide Tubeless tires (on select models) keep you rolling with speed, efficiency and a reduced risk of flats. As an added bonus, there's clearance for larger tires up to 45mm in width, which makes it easier to ride rougher roads. It comes with integrated mounts, so you can customize your ride with racks or fenders. Whatever road or path you choose, Escape Disc is ready to roll.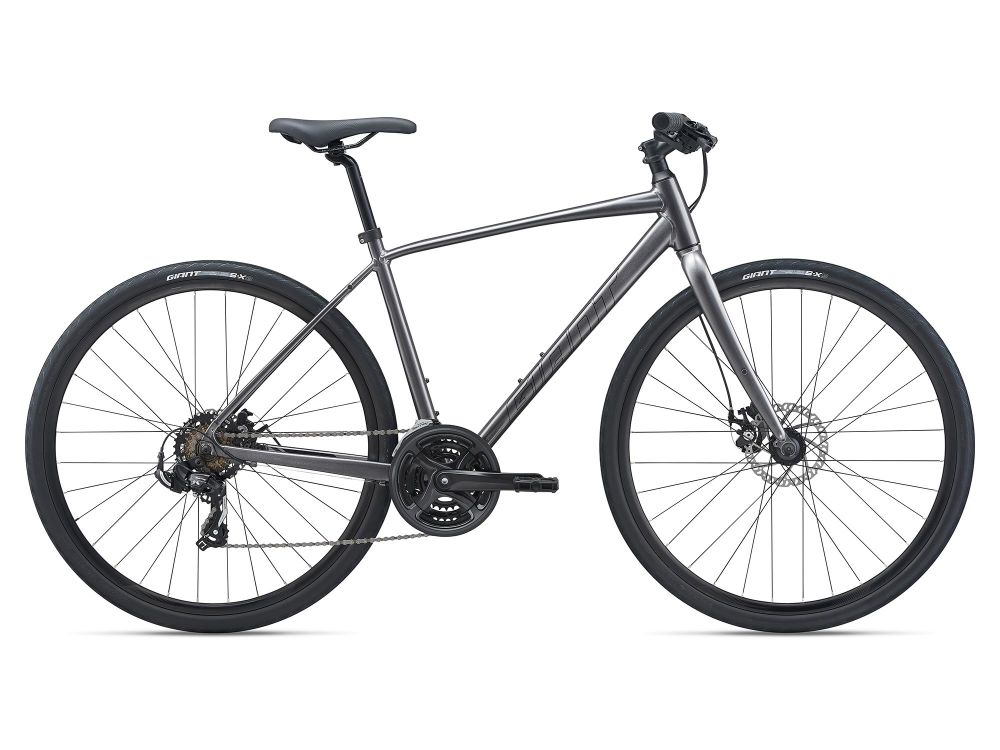 Galerija
Selecting any of the image buttons will open a larger image gallery with image descriptions
Tehnologije


ALUXX Aluminum Technology
Ta material okvirja Performance ima 6061 zlitino z enojnimi cevmi za izdelavo močnih in lahkih nizov okvirjev za številne različne sloge koles in vožnje.


D-Fuse Technology
Sedež D-Fuse in krmilo sta bila zasnovana tako, da delujeta kot sistem, ki absorbira cestne sunke in vibracije, tako da lahko vozite dlje in hitreje.