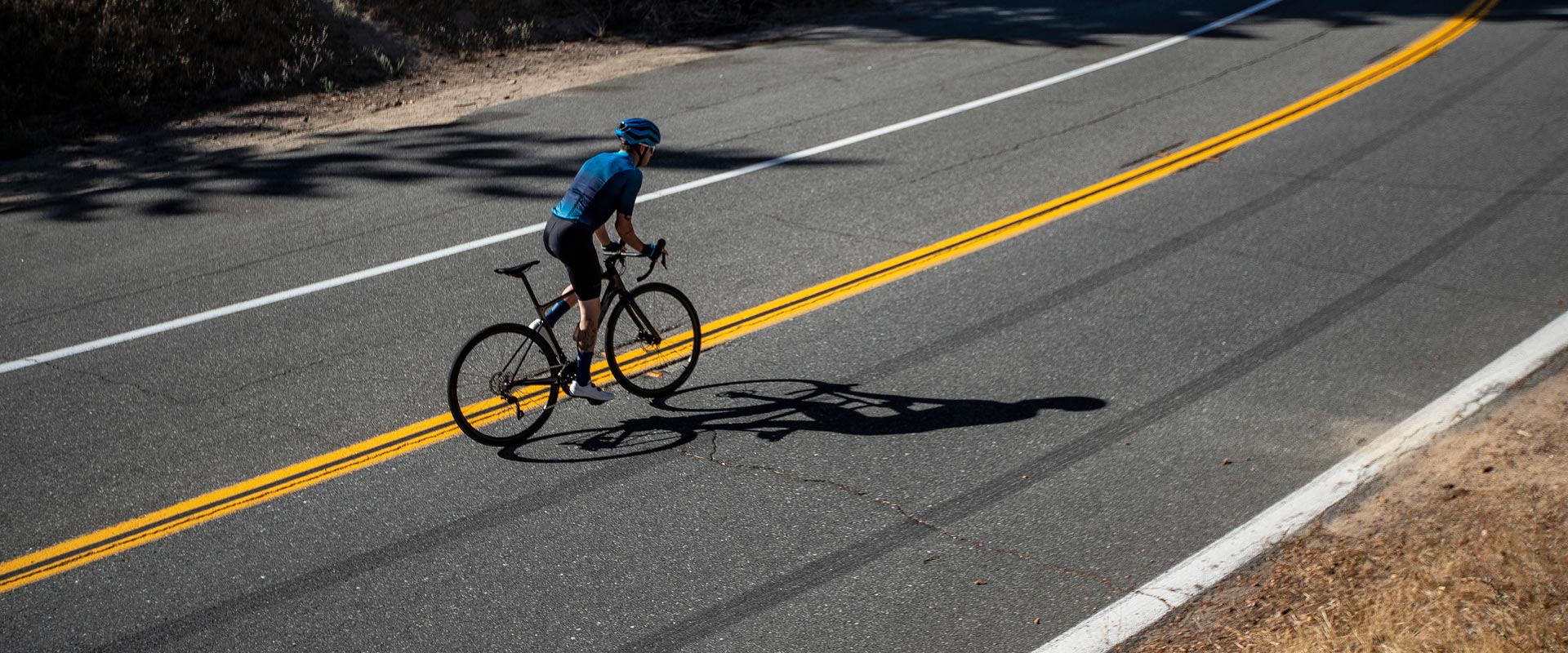 From gran fondos to solo rides, this lightweight composite road bike features endurance geometry and built-in compliance. Smooth and fast, all day long.
Poudarki
Defy Advanced Pro features a host of innovative technologies including a D-Fuse composite seatpost and Contact SLR D-Fuse composite handlebar. These components add compliance and reduce road shocks and vibrations. The Advanced-grade composite frame is also integrated for disc brakes, with flat-mount disc brake tabs and 12mm front and rear thru-axles, plus clearance for high-volume tires up to 35mm. The oversized and tapered OverDrive 2 steerer tube boosts cornering precision, while the MegaDrive downtube and PowerCore bottom bracket deliver precise handling and class-leading pedaling efficiency.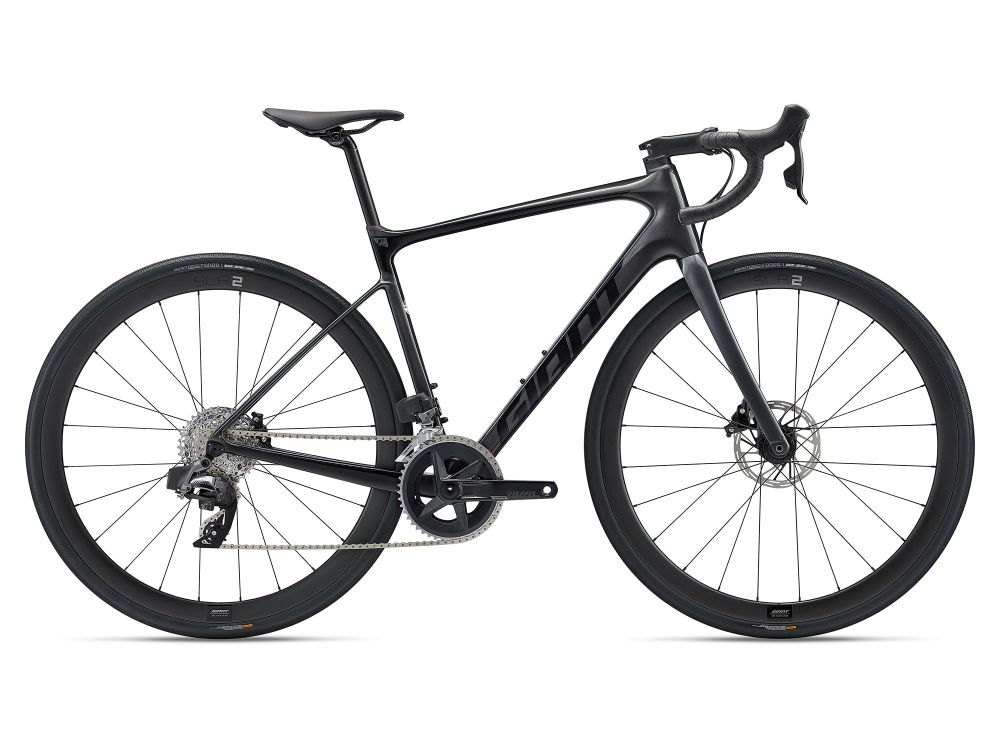 Tehnologije

Advanced Composite Technology
Za izdelavo materiala okvirja uporabljamo surovinsko ogljikovo gradivo visoke zmogljivosti, ki ga proizvedemo v lastni tovarni kompozitov z visokim razmerjem togosti in teže. Sprednji trikotnik teh okvirjev je sestavljen in oblikovan kot en neprekinjen kos v lastnem proizvodnem procesu, imenovanem Modified Monocoque Construction.

Compact Road Design
Compact Road, ki ga je Giant predstavil s strokovnim timom ONCE v 90. letih prejšnjega stoletja, je za vedno spremenil videz in občutek visoko zmogljivih cestnih koles. Nagnjeni zgornji del cevi (od glave do sedežne garniture) ustvarja manjše sprednje in zadnje trikotnike za lažje in trdnejše kolo. Voznikom vseh velikosti tudi olajša popolno prileganje.

D-Fuse Technology
Sedež D-Fuse in krmilo sta bila zasnovana tako, da delujeta kot sistem, ki absorbira cestne sunke in vibracije, tako da lahko vozite dlje in hitreje.

OverDrive 2
Najnaprednejša tehnologija krmiljenih cevi v današnjih velikanskih kolesih. Zasnovani tako, da ponujajo brezhibne krmilne zmogljivosti sprednjega dela, so v velikem obsegu ležaji slušalk sistema (1 1/2 "spodnji, 1 1/4" zgornji del) in koničaste cevi krmilnika, ki zagotavljajo vrhunsko togost volana.

PowerCore
Obsežno veliko območje spodnjih nosilcev / verižic ima popolnoma integrirano, 86 milimetrsko široko dno nosilca (92 milimetrov po cestnih kolesih). Asimetrične verižice zagotavljajo dodatno togost na stranski strani in stabilnost na ne-pogonski strani.