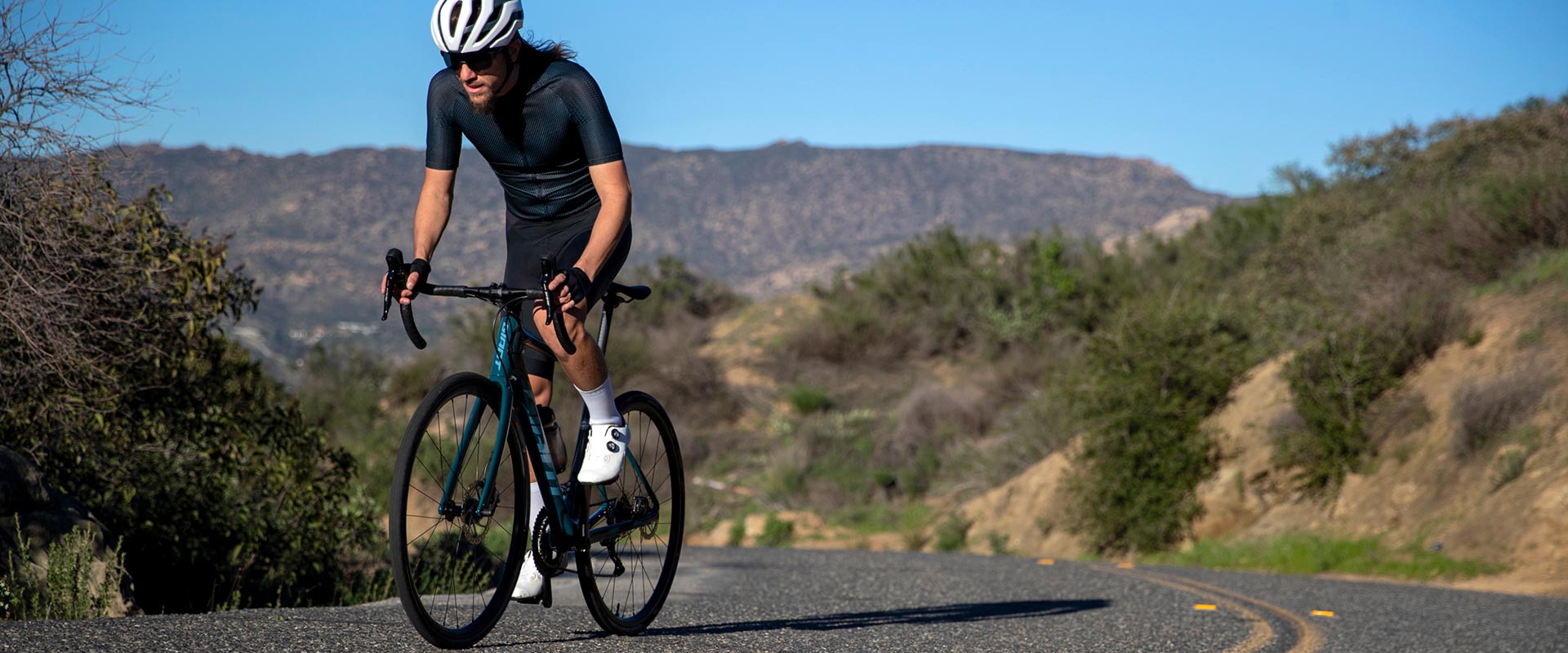 Choose the longer route. Climb higher mountains. This smooth-riding endurance road bike is made for long-distance rides on all types of roads.
Poudarki
Handcrafted with Advanced-grade composite material, the Defy Advanced is made with a specific carbon layup to give it an efficient, high-performance ride quality that helps you push new limits of endurance. The D-Fuse seatpost and handlebar system also help reduce road vibrations, adding to its smooth, compliant feel on the road. A tubeless Giant WheelSystem and tires boost speed and efficiency with a reduced risk of flats. And for added control, it features integrated disc brakes with flat-mount disc brake tabs and 12mm thru-axles.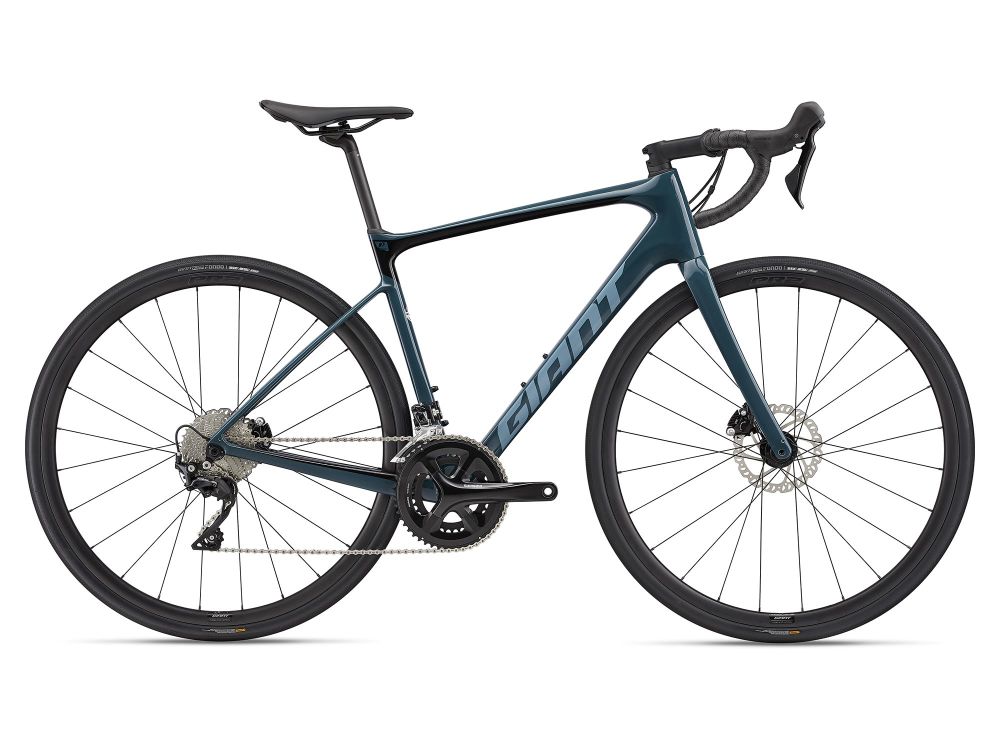 Galerija
Selecting any of the image buttons will open a larger image gallery with image descriptions
Tehnologije

Advanced Composite Technology
Za izdelavo materiala okvirja uporabljamo surovinsko ogljikovo gradivo visoke zmogljivosti, ki ga proizvedemo v lastni tovarni kompozitov z visokim razmerjem togosti in teže. Sprednji trikotnik teh okvirjev je sestavljen in oblikovan kot en neprekinjen kos v lastnem proizvodnem procesu, imenovanem Modified Monocoque Construction.

Compact Road Design
Compact Road, ki ga je Giant predstavil s strokovnim timom ONCE v 90. letih prejšnjega stoletja, je za vedno spremenil videz in občutek visoko zmogljivih cestnih koles. Nagnjeni zgornji del cevi (od glave do sedežne garniture) ustvarja manjše sprednje in zadnje trikotnike za lažje in trdnejše kolo. Voznikom vseh velikosti tudi olajša popolno prileganje.

D-Fuse Technology
Sedež D-Fuse in krmilo sta bila zasnovana tako, da delujeta kot sistem, ki absorbira cestne sunke in vibracije, tako da lahko vozite dlje in hitreje.

OverDrive
OverDrive tehnologija izvirne velikosti cevi za vilice je zasnovana je tako, da zagotavlja natančne prednje krmilne lastnosti, velik sistem ležajev slušalk (1 1/4 "spodnji in 1 1/8" zgornji za cestni, 1 1/2 "spodnji in 1 1/8" zgornji za gorski). Smerne cevi delujejo skupaj in tako zagotavljajo optimalno togost volana.

PowerCore
Obsežno veliko območje spodnjih nosilcev / verižic ima popolnoma integrirano, 86 milimetrsko široko dno nosilca (92 milimetrov po cestnih kolesih). Asimetrične verižice zagotavljajo dodatno togost na stranski strani in stabilnost na ne-pogonski strani.

Tubeless System
Manj spuščenih pnevmatik. Večja vleka. Manj kotalnega upora in gladkejša, hitrejša vožnja. Giant's Tubeless System omogoča lažjo vožnjo kot kdaj koli prej.