Specs
Motor

Giant SyncDrive Core

Sensors

Giant PedalPlus 6-sensor technology

Display

Giant RideControl Charge

Battery

Battery choice (GB W/O BATTERY)

Marimi

XL/L/M

Culori

Metallic Black

Cadru

ALUXX aluminium, monotube extra low-stepthrough design

Furca

SR Suntour NEX 50mm Suspension

Ghidon

Aluminium 30degree sweep

Pipa

Aluminum angle adjustable 1¼"x 90mm

Tija sa

Suspension 30,9x300mm

Sa

Selle Royal Essenza Plus

Pedale

Anti-slip

Manete schimbator

Shimano Nexus 7speed RevoShift

Frane

Magura HS11 hydraulic rim brake

Manete frana

Magura HS11 hydraulic rim brake

Pinioane

18T

Lant

KMC Z.8.3

Angrenaj

Giant aluminium

Jante

Giant Double Wall Aluminum 622x19 by Mach 1

Butuci

Shimano HB-TX500 QR [F] Shimano Nexus 7 w/coaster brake [R]

Spite

Sapim Leader, stainless 14G(2.0mm) [F] Sapim Strong, stainless 13-14G(2.3-2.0mm) butted [R]

Anvelope

CST Xpedium One 45x622 w/reflection

Extras

Giant EnergyPak 4A fast charger

Lighting

Axa Blueline 30 LED [F] Spanninga Solo LED [R]

Lock

Abus Pro Shield (ART) for GB(WOB) model

Carrier

Custom design for rear battery with MIK system

Greutate

Cat cantareste bicicleta? Este o intrebare uzuala si indreptatita. Adevarul este ca nu exista un standard al industriei care sa reglementeze aceasta masurare, si asta duce la multe confuzii. Variatiile au drept cauza marimile si materialul cadrului, finisajele si echiparile. Cum tendinta este spre o greutate mai redusa, fiecare astfel de detaliu conteaza. GIANT considera ca singura cale prin care poti fi sigur 100% de greutatea unei biciclete este de a solicita cantarirea ei la magazin.
Toate specificatiile enumerate se pot schimba fara notificare prealabila.
Ghid de marimi si Geometrii
Marimile prezentate mai jos sunt numai de referinta. Pentru alegerea unei marimi corecte este necesar sa vizitati un Dealer Giant sau Liv, sau sa cereti consultanta online.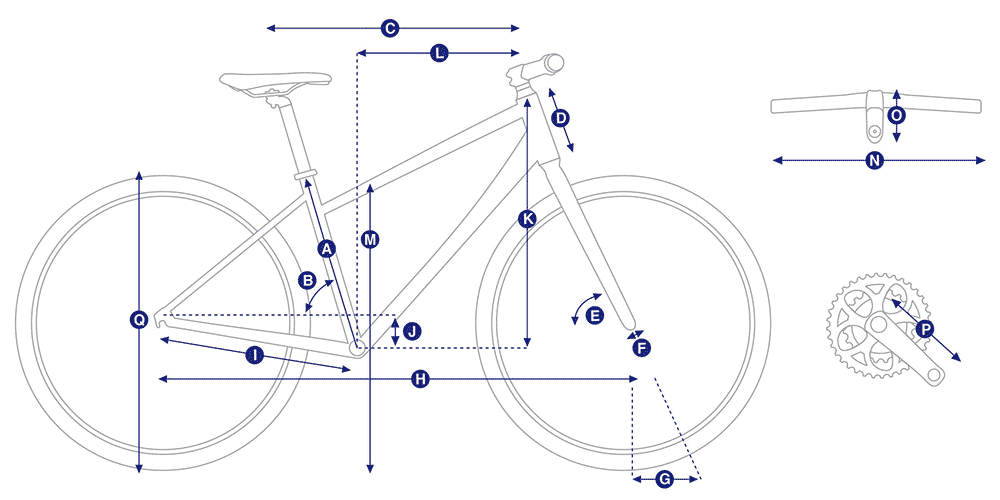 Selection of a button will change the units measurement displayed throughout the entire sizing guide section.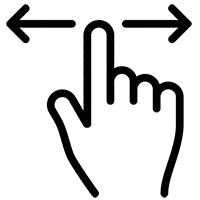 S
M
L
XL

A

Seat Tube Length

(mm)

(inch)

450

17,7

500

19,7

550

21,7

600

23,6

B

Seat Tube Angle

(degrees)

72,0°

72,0°

72,0°

72,0°

C

Top Tube Length

(mm)

(inch)

580

22,8

590

23,2

610

24

620

24,4

D

Head Tube Length

(mm)

(inch)

135

5,3

145

5,7

160

6,3

180

7,1

E

Head Tube Angle

(degrees)

70,0°

70,0°

70,0°

70,0°

F

Fork Rake

(mm)

(inch)

43

1,7

43

1,7

43

1,7

43

1,7

G

Trail

(mm)

(inch)

82

3,2

82

3,2

82

3,2

82

3,2

H

Wheelbase

(mm)

(inch)

1094

43,1

1104

43,5

1125

44,3

1135

44,7

I

Chain Stay Length

(mm)

(inch)

470

18,5

470

18,5

470

18,5

470

18,5

J

Bottom Bracket Drop

(mm)

(inch)

60

2,4

60

2,4

60

2,4

60

2,4

K

Stack

(mm)

(inch)

606

23,9

616

24,3

630

24,8

649

25,6

L

Reach

(mm)

(inch)

383

15,1

390

15,4

405

15,9

409

16,1

N

Handlebar Width

(mm)

(inch)

670

26,4

670

26,4

670

26,4

670

26,4

O

Stem Length

(mm)

(inch)

90

3,5

90

3,5

90

3,5

90

3,5

P

Crank Length

(mm)

(inch)

170

6,7

170

6,7

170

6,7

170

6,7

Q

Wheel Size

700c

700c

700c

700c
Techs & Features

Hybrid Cycling Technology
Tehnologia Hybrid Cycling este un sistem care combină puterea electrică cu puterea umană pentru a produce o experiență inteligentă, naturală și puternică de mers pe bicicletă electrică. Este un grup integrat de tehnologii care include unitatea noastră de control RideControl, sistemele de baterii EnergyPak și motorul SyncDrive. Pentru mai multe informații, consultați linkul de mai jos.

RideControl Charge
RideControl Charge combină toate funcțiile într-un singur dispozitiv. Afișează capacitatea EnergyPak, care mod de asistență este utilizat și viteza sau distanța totală. Designul său elegant oferă un centru de control ergonomic, montat pe ghidon, astfel încât nivelurile de sprijin să poată fi accesate ușor și confortabil. RideControl Charge oferă, de asemenea, încărcare convenabilă cu încărcătorul USB ușor de utilizat. Iar acum bicicletele electronice Giant pot fi transportate mai ușor cu roata, cu noua noastră funcție Walk-Assist.

Smart Assist
Toate motoarele SyncDrive au tehnologia Smart Assist, care ajustează suportul pentru a se potrivi nevoilor ciclistului. Prin utilizarea informațiilor de la mai mulți senzori, atât intrarea ciclistului, cât și feedback-ul terenului sunt utilizate pentru a determina cantitatea optimă de asistență la pedalare. SyncDrive este singurul sistem de biciclete electrice care utilizează atât inputul pilotului, cât și feedback-ul asupra terenului. Vă oferă o experiență de condus lină, naturală, cu o putere mare atunci când aveți nevoie de ea, păstrând totodată puterea atunci când nu aveți nevoie atât de mult.

Syncdrive Core
SyncDrive Core este un motor compact și ușor, făcându-l ideal pentru bicicletele electrice utilizate pentru transportul zilnic sau recreere. Are tehnologie Smart Assist, care include șase senzori, inclusiv un senzor de detectare a pantei și un accelerometru. Acești senzori permit motorului să producă putere pe baza aportului pilotului și a terenului, astfel încât nu este nevoie să selectați un anumit mod de asistență. Puteți merge pur și simplu în același mod în care ați face-o în mod normal, dar cu mai multă putere. Rezultatul este o experiență de călărie extrem de confortabilă și naturală. SyncDrive Core oferă o performanță foarte silentioasă, care este, de asemenea, puternică, cu rapoarte de suport reglabile de până la 360%.

ALUXX Aluminum Technology
Acest material pentru cadru de nivel de performanță are aliaj 6061 cu tuburi cu un singur cap pentru a produce seturi de cadru puternice și ușoare pentru o varietate de biciclete și stiluri de pedalat diferite.

Energypak
Cele mai recente sisteme de baterii EnergyPak de la Giant au design simplificat care sunt integrate cu bicicleta electrică pentru un profil elegant și modern. Bicicletele electrice Giant oferă mai multe opțiuni diferite EnergyPak, inclusiv EnergyPak Smart și EnergyPak. Fiecare dintre ele este conceput pentru a optimiza experiența cu bicicleta electrică pentru un anumit stil de mers.

Toate specificatiile enumerate se pot schimba fara notificare prealabila.