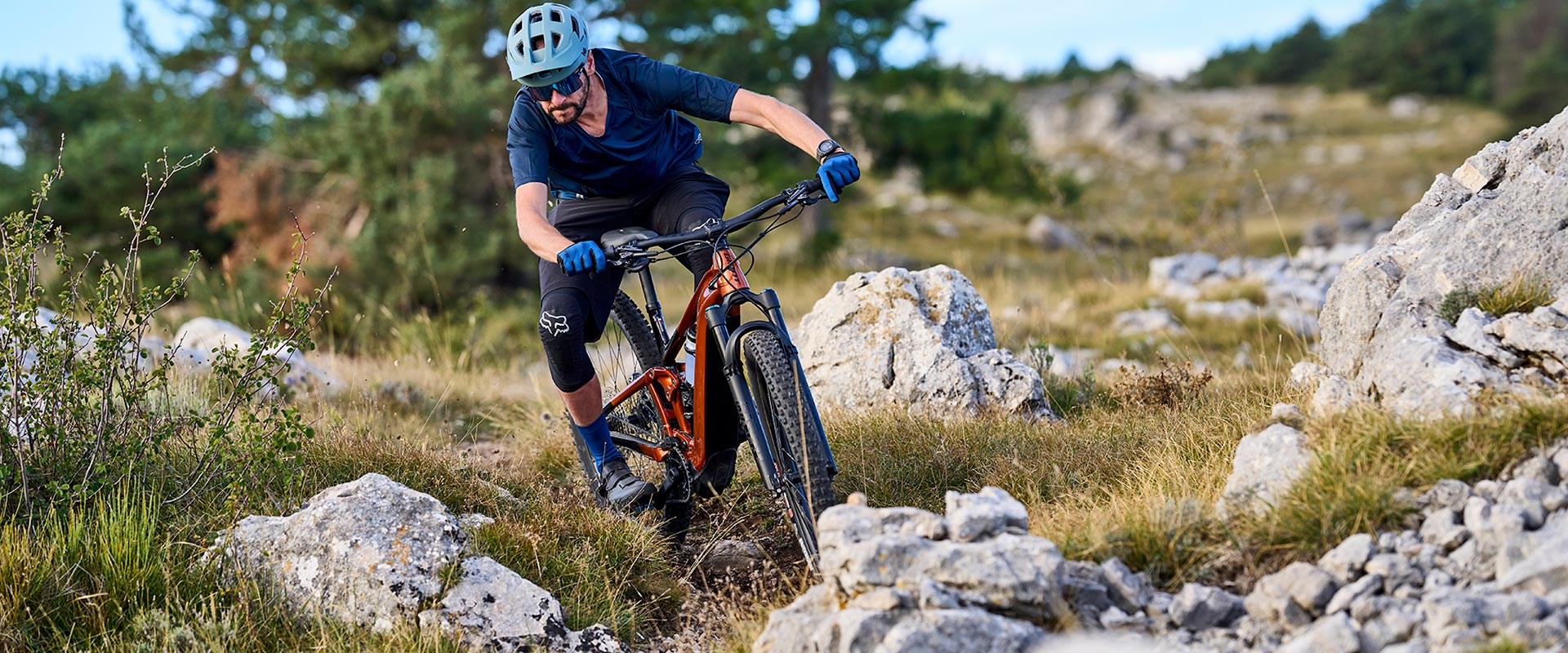 Faster up the climbs, longer loops, more singletrack fun on any given day. Free yourself to push your trail riding to the next level with this powerful, fun and smooth-riding E-bike.
Highlights
New high-performance SyncDrive Pro motor delivers 85Nm of torque and 400 percent tunable support. The lightweight and durable ALUXX SL aluminum frameset features 140mm of rear suspension travel (with 150mm up front) and a flip chip that lets you adjust frame geometry. New integrated RideControl Go and RideControl Ergo 3 units offer clean, simple control buttons, and the EnergyPak Smart 750 battery system increases range by up to 20 percent.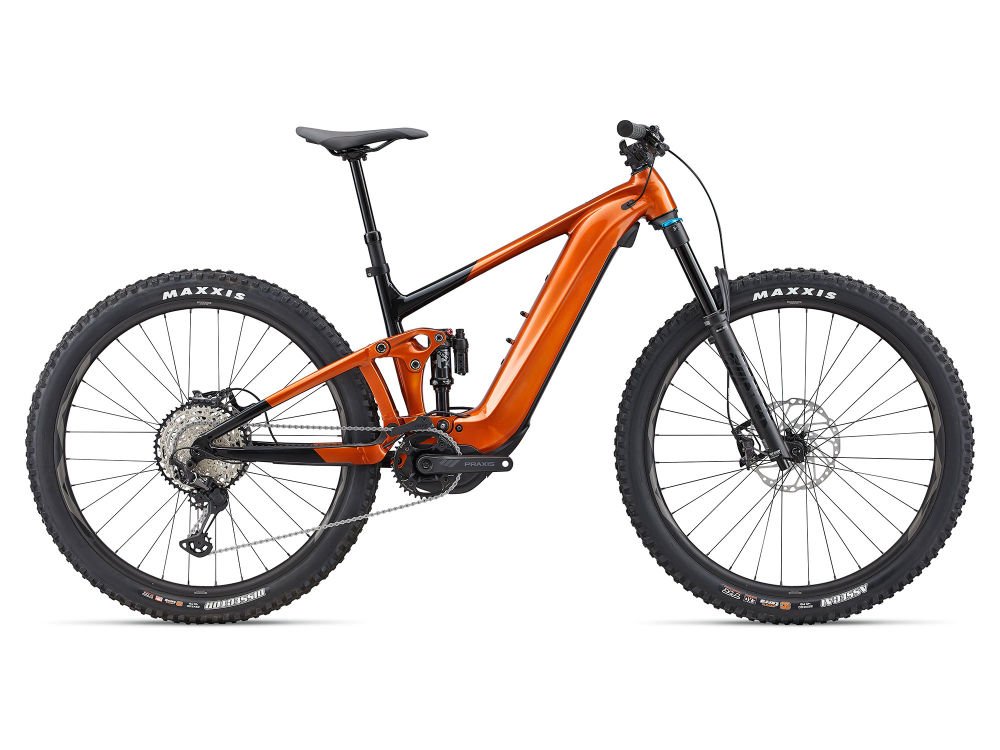 Gallery
Selecting any of the image buttons will open a larger image gallery with image descriptions
Techs & Features

ALUXX SL Aluminum Technology
Acest material de aluminiu de înaltă performanță, de ultimă generație, este fabricat în principal din aliaj 6011 și oferă cele mai bune raporturi rezistență-greutate din clasa sa. Aceste seturi de cadru dispun, de asemenea, de tehnologii unice de sudură pentru o calitate de rulare de înaltă performanță.

Energypak
Cele mai recente sisteme de baterii EnergyPak de la Giant au design simplificat care sunt integrate cu bicicleta electrică pentru un profil elegant și modern. Bicicletele electrice Giant oferă mai multe opțiuni diferite EnergyPak, inclusiv EnergyPak Smart și EnergyPak. Fiecare dintre ele este conceput pentru a optimiza experiența cu bicicleta electrică pentru un anumit stil de mers.

Hybrid Cycling Technology
Tehnologia Hybrid Cycling este un sistem care combină puterea electrică cu puterea umană pentru a produce o experiență inteligentă, naturală și puternică de mers pe bicicletă electrică. Este un grup integrat de tehnologii care include unitatea noastră de control RideControl, sistemele de baterii EnergyPak și motorul SyncDrive. Pentru mai multe informații, consultați linkul de mai jos.

RideControl Ergo 3
Acest sistem de control actualizat are butoane curate care sunt integrate cu mânerele ghidonului. Puteți instala controlul cu trei butoane pe partea stângă sau dreaptă, facilitând schimbarea modurilor de alimentare. Aveți și opțiunea de a adăuga un al doilea control pe cealaltă parte. Folosind aplicația RideControl, o puteți configura în funcție de preferințele dvs. personale.

RideControl Go
Disponibil pe bicicletele electronice Giant premium, RideControl Go are un buton multifuncțional integrat în tubul superior. LED-urile colorate vă permit să comutați modurile de alimentare din tubul superior și să păstrați o configurație curată a ghidonului. Luminile afișează, de asemenea, nivelul bateriei și modul de asistență.

Smart Assist
Toate motoarele SyncDrive au tehnologia Smart Assist, care ajustează suportul pentru a se potrivi nevoilor ciclistului. Prin utilizarea informațiilor de la mai mulți senzori, atât intrarea ciclistului, cât și feedback-ul terenului sunt utilizate pentru a determina cantitatea optimă de asistență la pedalare. SyncDrive este singurul sistem de biciclete electrice care utilizează atât inputul pilotului, cât și feedback-ul asupra terenului. Vă oferă o experiență de condus lină, naturală, cu o putere mare atunci când aveți nevoie de ea, păstrând totodată puterea atunci când nu aveți nevoie atât de mult.

SyncDrive Pro
SyncDrive Pro alimentat de Yamaha este proiectat pentru conducerea de înaltă performanță cu bicicleta electrică. Giant a reglat motorul pentru a-l face mai puternic, producând un stil de condus orientat spre performanță. Motorul ușor și compact SyncDrive Pro este utilizat în principal pe modelele de înaltă performanță Giant.