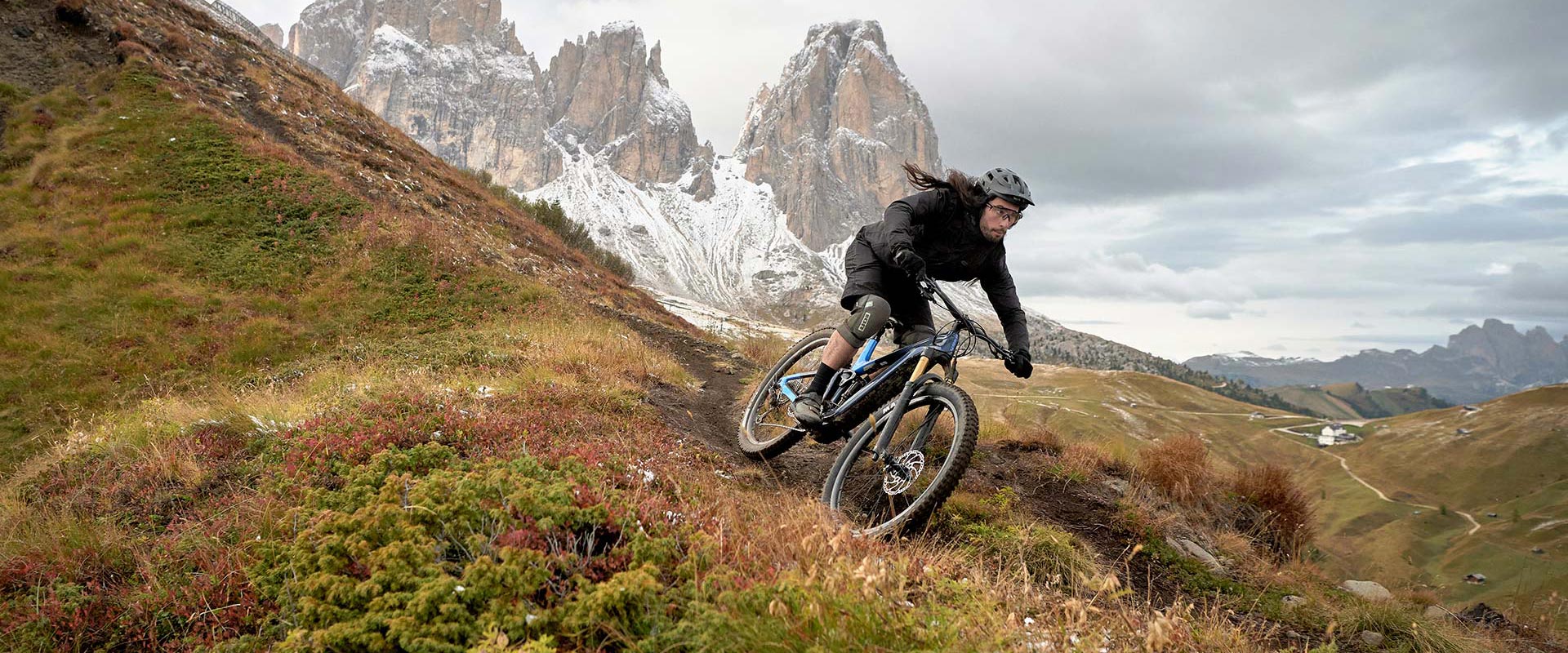 A new breed of trail bike that blends power, performance and flat-out fun. With its lightweight composite frame, plush suspension and new motor technology, you'll never want the ride to end.
Highlights
Un nou motor SyncDrive Pro oferă un cuplu de 85 Nm, astfel încât aveți libertatea de a merge pe trasee așa cum doriți. Setul de cadru compozit are o cursă de suspensie spate de 140 mm (cu 150 mm în față) și un cip flip care vă permite să reglați geometria cadrului. Un buton RideControl Go de pe tubul superior oferă o pornire/oprire ușoară și comutare între modurile de alimentare. În plus, controlerul RideControl Ergo 3 poate fi montat pe partea stângă sau dreaptă a ghidonului.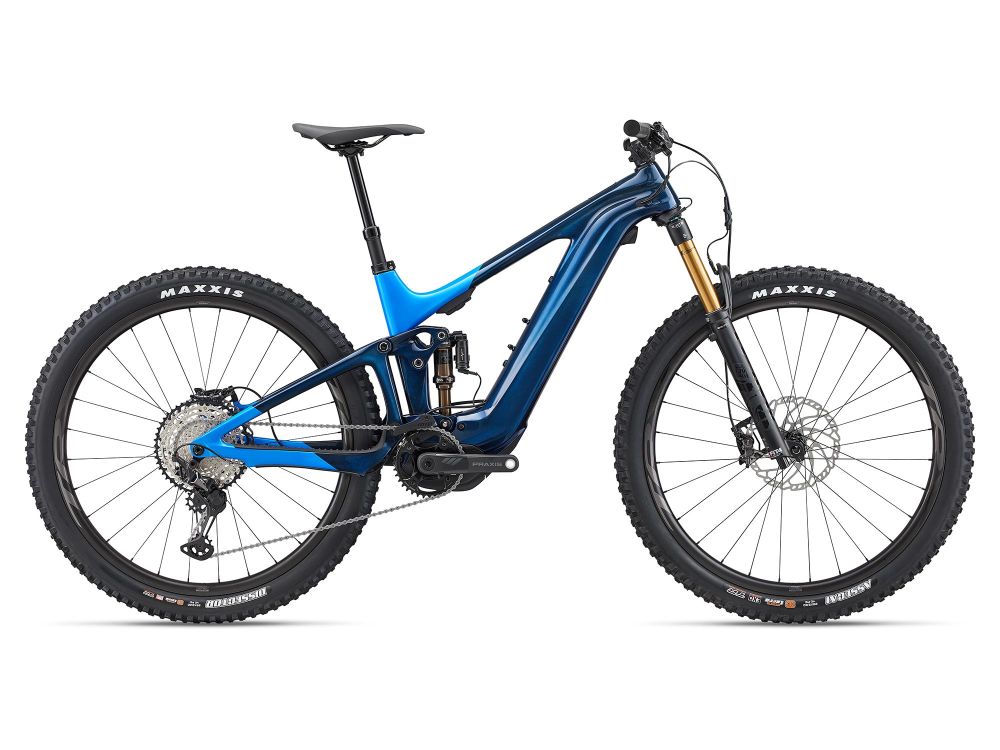 Gallery
Selecting any of the image buttons will open a larger image gallery with image descriptions
Techs & Features

Tehnologie avansată pentru manufacturarea carbonului
Pentru a produce aceste tipuri de cadru este folosit carbon de înaltă performanță Giant în propria noastră fabrică, cu un raport ridicat de rigiditate / greutate. Triunghiul acestor cadre este asamblat și turnat ca o singură piesă continuă într-un proces de fabricație specific Giant, numit Modified Monocoque Construction.

Energypak
Cele mai recente sisteme de baterii EnergyPak de la Giant au design simplificat care sunt integrate cu bicicleta electrică pentru un profil elegant și modern. Bicicletele electrice Giant oferă mai multe opțiuni diferite EnergyPak, inclusiv EnergyPak Smart și EnergyPak. Fiecare dintre ele este conceput pentru a optimiza experiența cu bicicleta electrică pentru un anumit stil de mers.

Flip Chip - Maestro
Sistemul Flip-Chip permite cicliștilor să ajusteze rapid geometria bicicletei lor de munte echipate cu Maestro pentru a se potrivi mai bine cum și unde merg. Acesta permite cicliștilor să schimbe unghiurile tubului de direcție/tubului de scaun și înălțimea pedalierului prin intermediul hardware-ului excentric (decalat, cu două poziții) situat pe culbutorul superior.

Hybrid Cycling Technology
Tehnologia Hybrid Cycling este un sistem care combină puterea electrică cu puterea umană pentru a produce o experiență inteligentă, naturală și puternică de mers pe bicicletă electrică. Este un grup integrat de tehnologii care include unitatea noastră de control RideControl, sistemele de baterii EnergyPak și motorul SyncDrive. Pentru mai multe informații, consultați linkul de mai jos.

Maestro Suspension Technology
Patru puncte de pivotare poziționate strategic și două legături lucrează împreună pentru a crea un singur pivot plutitor pentru cel mai activ, eficient și independent sistem de suspensie de pe traseu.

RideControl Ergo 3
Acest sistem de control actualizat are butoane curate care sunt integrate cu mânerele ghidonului. Puteți instala controlul cu trei butoane pe partea stângă sau dreaptă, facilitând schimbarea modurilor de alimentare. Aveți și opțiunea de a adăuga un al doilea control pe cealaltă parte. Folosind aplicația RideControl, o puteți configura în funcție de preferințele dvs. personale.

RideControl Go
Disponibil pe bicicletele electronice Giant premium, RideControl Go are un buton multifuncțional integrat în tubul superior. LED-urile colorate vă permit să comutați modurile de alimentare din tubul superior și să păstrați o configurație curată a ghidonului. Luminile afișează, de asemenea, nivelul bateriei și modul de asistență.

SyncDrive Pro
SyncDrive Pro alimentat de Yamaha este proiectat pentru conducerea de înaltă performanță cu bicicleta electrică. Giant a reglat motorul pentru a-l face mai puternic, producând un stil de condus orientat spre performanță. Motorul ușor și compact SyncDrive Pro este utilizat în principal pe modelele de înaltă performanță Giant.