Chunky rock gardens, roots and technical climbs. This hard-charging trail bike adapts to the terrain, giving you confidence and control on all types of singletrack.
Highlights
Engineered to help you ride faster and smoother on the toughest trails, this versatile trail bike has a lightweight, strong and stiff aluminum chassis with 29er-specific geometry. Updated Maestro rear suspension delivers 135mm of active rear travel that pairs perfectly with a 150mm fork. The Advanced Forged Composite rocker arm has a flip chip that allows you to adjust frame geometry. Choose steeper or slacker headtube/seattube angles and either a 30mm or 40mm bottom bracket drop to adjust the handling for your riding style and terrain.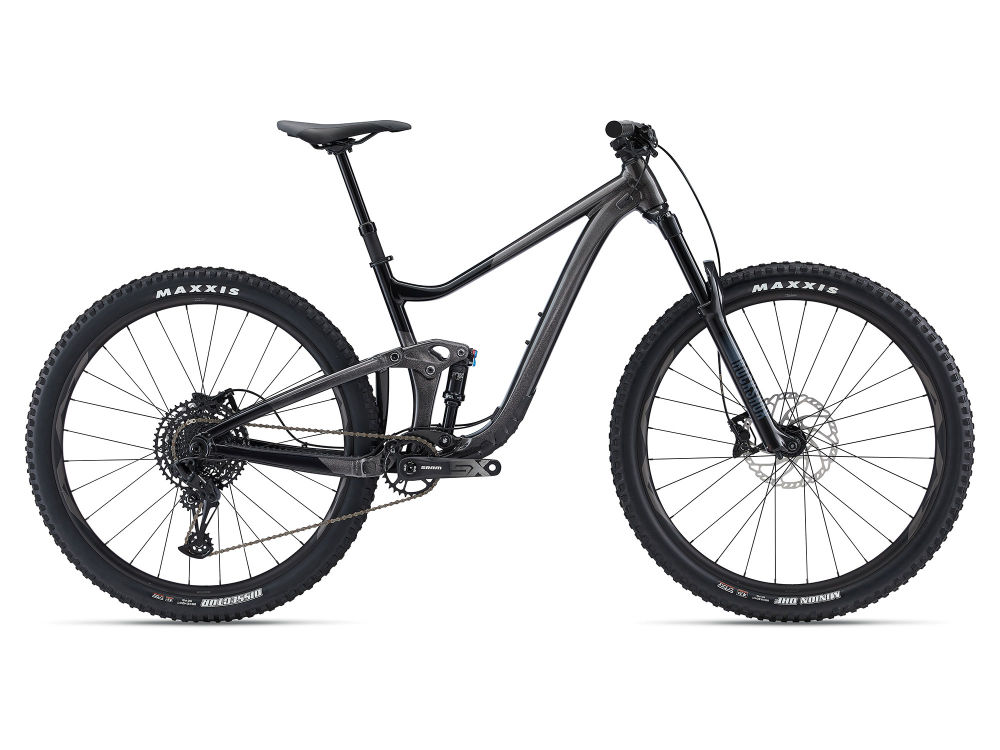 Gallery
Selecting any of the image buttons will open a larger image gallery with image descriptions
Techs & Features

Advanced Forged Composite Technology
Un proces de turnare de înaltă presiune de ultimă generație este utilizat pentru a produce componente din fibră de carbon de formă complexă, care sunt mai ușoare, mai rigide și mai rezistente decât componentele similare fabricate din aluminiu. Această tehnologie este utilizată în piese de performanță critică, cum ar fi linkurile suspensiei Maestro .

ALUXX SL Aluminum Technology
Acest material de aluminiu de înaltă performanță, de ultimă generație, este fabricat în principal din aliaj 6011 și oferă cele mai bune raporturi rezistență-greutate din clasa sa. Aceste seturi de cadru dispun, de asemenea, de tehnologii unice de sudură pentru o calitate de rulare de înaltă performanță.

Flip Chip - Maestro
Sistemul Flip-Chip permite cicliștilor să ajusteze rapid geometria bicicletei lor de munte echipate cu Maestro pentru a se potrivi mai bine cum și unde merg. Acesta permite cicliștilor să schimbe unghiurile tubului de direcție/tubului de scaun și înălțimea pedalierului prin intermediul hardware-ului excentric (decalat, cu două poziții) situat pe culbutorul superior.

Maestro Suspension Technology
Patru puncte de pivotare poziționate strategic și două legături lucrează împreună pentru a crea un singur pivot plutitor pentru cel mai activ, eficient și independent sistem de suspensie de pe traseu.

OverDrive
Tehnologia originală a tubului de direcție a furcii supradimensionate de la Giant. Conceput pentru a oferi performanțe precise de direcție frontală, rulmenții supradimensionați ai sistemului cu cască (1 1/4" inferioare și 1 1/8" în sus pentru drum, 1 1/2" în jos și 1 1/8" în sus pentru munte) și conici. Tubul de direcție funcționează împreună pentru a oferi o rigiditate optimă a direcției.

Tubeless System
Mai puține cauciucuri cu pana. Tracțiune mai mare. Mai puțină rezistență la rulare și o călătorie mai lină și mai rapidă. Sistemul Giant Tubeless face mai ușor ca niciodată să experimentați toate aceste beneficii.