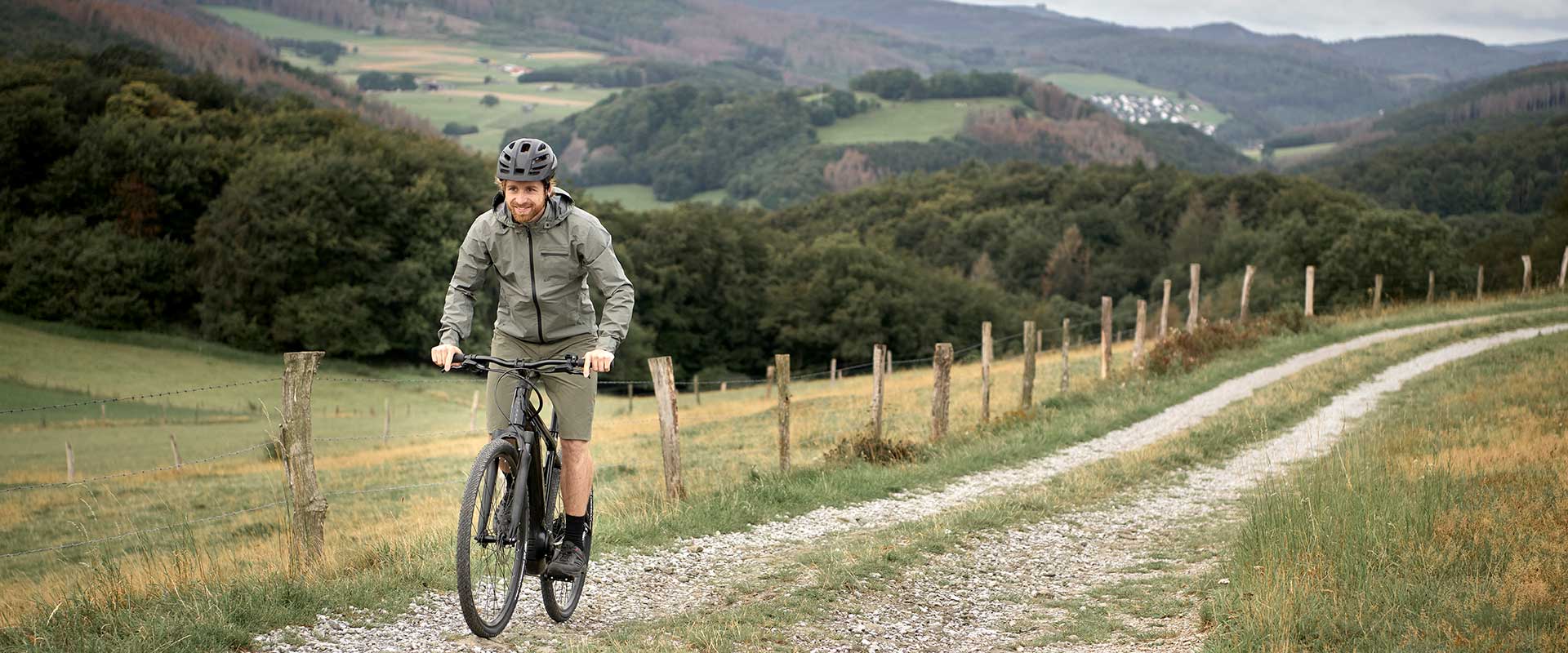 Choose a route, any route. With its all-road capabilities and smooth, natural pedaling support, this versatile E-bike helps you ride smooth roads, rough roads, bike paths or trails.
Highlights
The new Roam E+ blends the best qualities of a mountain bike and a road bike and helps you ride smooth roads, rough roads, bike paths or trails. It's fun, easy and ready to roll and comes with a powerful SyncDrive Core motor and EnergyPak 400 battery that allows you to ride farther without running out of power.

Gallery
Selecting any of the image buttons will open a larger image gallery with image descriptions
Techs & Features

ALUXX Aluminum Technology
Acest material pentru cadru de nivel de performanță are aliaj 6061 cu tuburi cu un singur cap pentru a produce seturi de cadru puternice și ușoare pentru o varietate de biciclete și stiluri de pedalat diferite.

Energypak
Cele mai recente sisteme de baterii EnergyPak de la Giant au design simplificat care sunt integrate cu bicicleta electrică pentru un profil elegant și modern. Bicicletele electrice Giant oferă mai multe opțiuni diferite EnergyPak, inclusiv EnergyPak Smart și EnergyPak. Fiecare dintre ele este conceput pentru a optimiza experiența cu bicicleta electrică pentru un anumit stil de mers.

Hybrid Cycling Technology
Tehnologia Hybrid Cycling este un sistem care combină puterea electrică cu puterea umană pentru a produce o experiență inteligentă, naturală și puternică de mers pe bicicletă electrică. Este un grup integrat de tehnologii care include unitatea noastră de control RideControl, sistemele de baterii EnergyPak și motorul SyncDrive. Pentru mai multe informații, consultați linkul de mai jos.

RideControl ONE
RideControl ONE vă duce experiența de mers cu bicicleta electrică la noi niveluri, cu butoane integrate și un ghidon curat, fără afișaj. Bicicletele electrice echipate cu RideControl ONE se pot conecta cu aplicația Giant E-bike pentru a funcționa ca afișaj pentru bicicletă electrică.

Smart Assist
Toate motoarele SyncDrive au tehnologia Smart Assist, care ajustează suportul pentru a se potrivi nevoilor ciclistului. Prin utilizarea informațiilor de la mai mulți senzori, atât intrarea ciclistului, cât și feedback-ul terenului sunt utilizate pentru a determina cantitatea optimă de asistență la pedalare. SyncDrive este singurul sistem de biciclete electrice care utilizează atât inputul pilotului, cât și feedback-ul asupra terenului. Vă oferă o experiență de condus lină, naturală, cu o putere mare atunci când aveți nevoie de ea, păstrând totodată puterea atunci când nu aveți nevoie atât de mult.

Syncdrive Core
SyncDrive Core este un motor compact și ușor, făcându-l ideal pentru bicicletele electrice utilizate pentru transportul zilnic sau recreere. Are tehnologie Smart Assist, care include șase senzori, inclusiv un senzor de detectare a pantei și un accelerometru. Acești senzori permit motorului să producă putere pe baza aportului pilotului și a terenului, astfel încât nu este nevoie să selectați un anumit mod de asistență. Puteți merge pur și simplu în același mod în care ați face-o în mod normal, dar cu mai multă putere. Rezultatul este o experiență de călărie extrem de confortabilă și naturală. SyncDrive Core oferă o performanță foarte silentioasă, care este, de asemenea, puternică, cu rapoarte de suport reglabile de până la 360%.