Lower your drag and raise the bar. This aero machine makes the most of your watts without compromising ride quality. Its lightweight composite frame is tuned for quick, responsive handling whether you're sprinting, chasing or making your attack.
Highlights
Proven aero performance, sharp yet stable handling, and one of the lightest frames in its category. Propel Advanced delivers in all areas, and this version also features an updated rim brake system for better control while cornering or descending. The frameset is re-engineered with Giant's AeroSystem Shaping technology, which means that every tube shape and angle is optimized for minimal drag. The Advanced-grade composite frame is both stiff and superlight, and its rim-brake technology is integrated with the frameset with linear-style calipers. For pro-level road performance and the ultimate aero advantage, Propel Advanced gives you the perfect one-two finish line punch.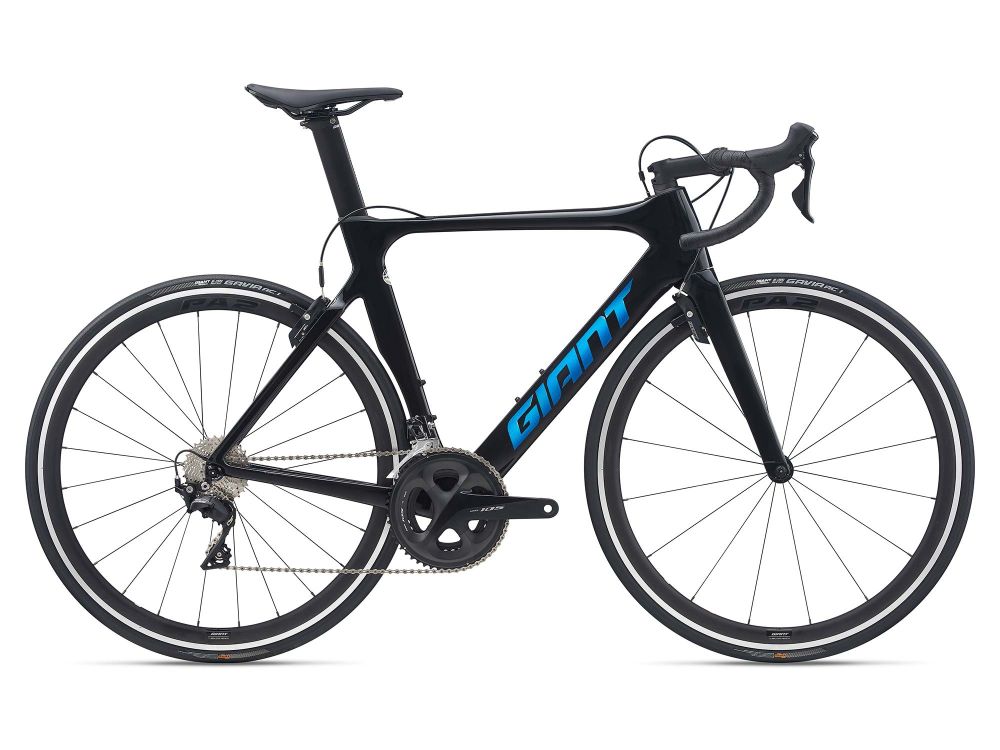 Techs & Features


Tehnologie avansată pentru manufacturarea carbonului
Pentru a produce aceste tipuri de cadru este folosit carbon de înaltă performanță Giant în propria noastră fabrică, cu un raport ridicat de rigiditate / greutate. Triunghiul acestor cadre este asamblat și turnat ca o singură piesă continuă într-un proces de fabricație specific Giant, numit Modified Monocoque Construction.


AeroSystem Shaping Technology
Through CFD (Computational Fluid Dynamics) and wind-tunnel data, engineers optimize each tube shape to deliver superior aerodynamic performance.


OverDrive
Giant's original oversized fork steerer tube technology. Designed to provide precise front-end steering performance, the system's oversized headset bearings (1 1/4" lower and 1 1/8" upper for road, 1 1/2" lower and 1 1/8" upper for mountain) and tapered steerer tube work in conjunction to provide optimal steering stiffness.


PowerCore
A massively oversized bottom-bracket/chainstay area features a fully integrated, 86-millimeter wide bottom-bracket design (92-millimeter wide for off-road bikes). Asymmetric chainstays provide additional stiffness on the driveside and stability on the non-driveside.

Vector Seatpost
This full-composite, lightweight and highly aerodynamic seatpost is engineered specifically for performance road riding.