The world today is very different to the one I remember as a boy. Now one can simply reach for anything they desire at the click of a button, through their mobile phones or laptops. They can imagine themselves being in outer space, under the sea, or in the middle of a beautiful thick rainforest. But seeing and doing are two very different things.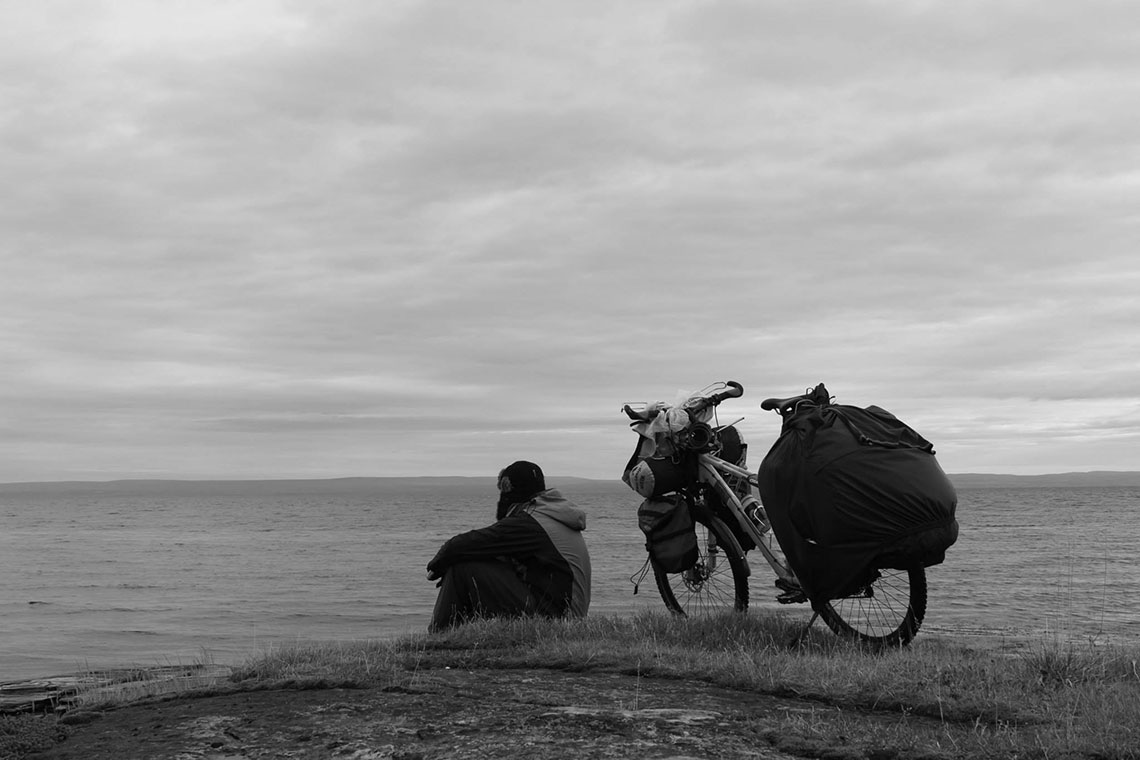 Two months later I set off on my first big bike ride: a 1,200 km round trip to the Croatian coast. I had only 200 Euros in my pocket (about USD225), a pair of All Star basketball shoes, and a friend's backpack (which turned out very quickly not to be waterproof)! Five days later I finally reached the coast. Despite having no experience, money or food, I had courage, determination, a ride-or-die spirit, and a passion for cycling that would guide me for the rest of my life.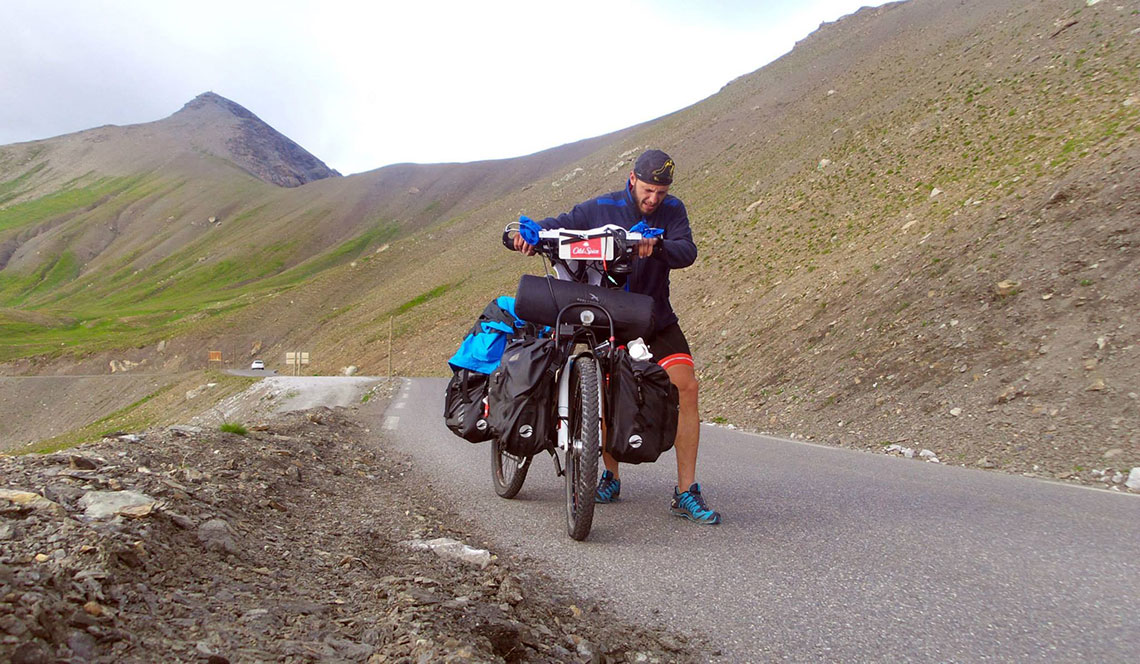 The following year I set off for an even bigger expedition – a 6,000 km ride around Europe. It was after this trip on a borrowed bike, that I began combining my love for writing with my love for riding. I published a book about my adventures called Marijan's Path, which sold 3,000 copies.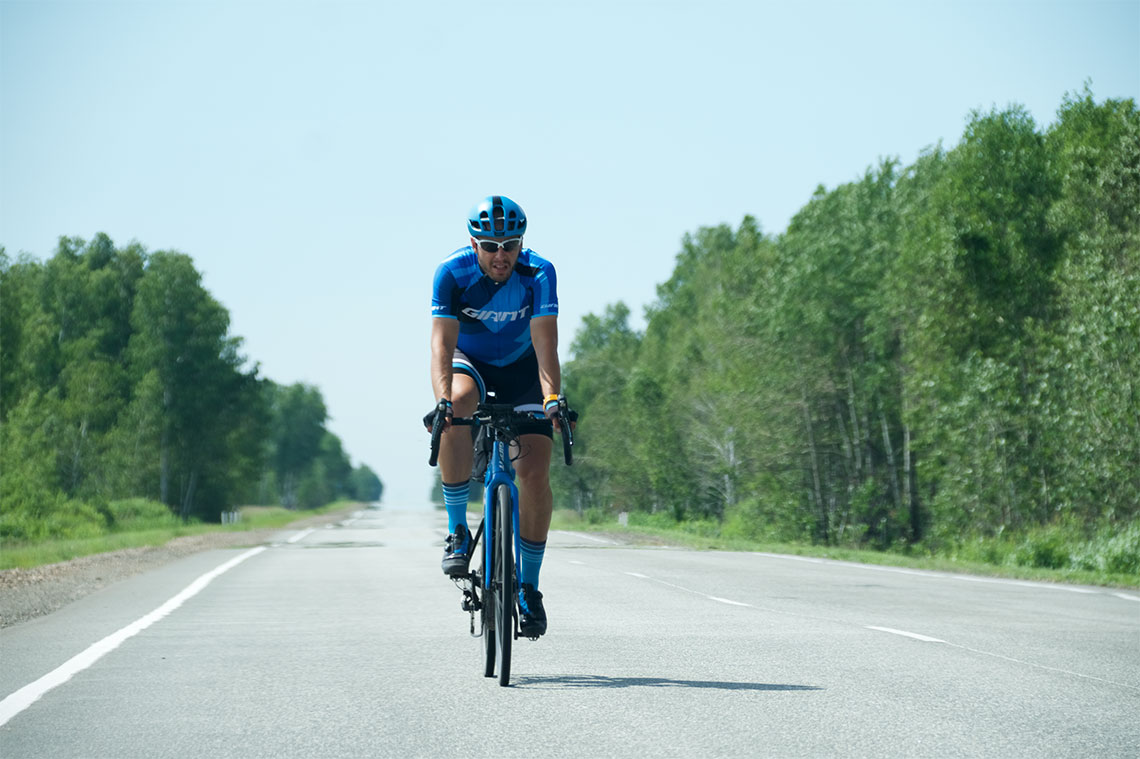 I always knew deep within me that I wanted to see the world and that I was a fearless adventurer.
I spent most of my life conquering different landscapes with my beloved partner-in-crime – my bicycle. And now I'm ready to push mankind's boundaries in setting a Guinness World Record for the fastest ride around the world on an electric bike, a total of 29,000 kilometres! I will be crossing Siberia in Russia, the blistering Nullarbor desert in Australia, and the entire Trans-Canadian highway from Anchorage in Alaska to Halifax on the East Coast of Canada – that part alone is a mind-boggling 8,500 kilometres. Sometimes I wonder if I'm out of my mind for doing this. But then I look back at my life and can say with certainty that I've never regretted the path I've ridden. 
When I was younger and studying at university in Croatia, I realised I didn't want to graduate and go work in a bank for the rest of my life; then simply retire like everyone else, having never truly lived. My parents hoped I would get a "proper" job, find a nice girl to marry, settle down and have kids. But being a creative and free-spirited soul that I was, I had other plans. One day I borrowed my brother's old bike and just took off. After 20 kms, barely into the next village, I had exhausted all my strength and bitterly called my father to come pick me up. That initial trip into the unknown, riding under my own steam, wild and free on the open road had captured my heart, legs, and soul. I knew then and there that I was born for this.
In 2013, I started riding my new favourite bike, a Giant Expedition AT1 sponsored by Giant Croatia. It was tough and rugged, with an adventurer spirit that matched its rider. I named it ''Mrc'na'' and together we conquered almost 28,000 km without a single breakdown.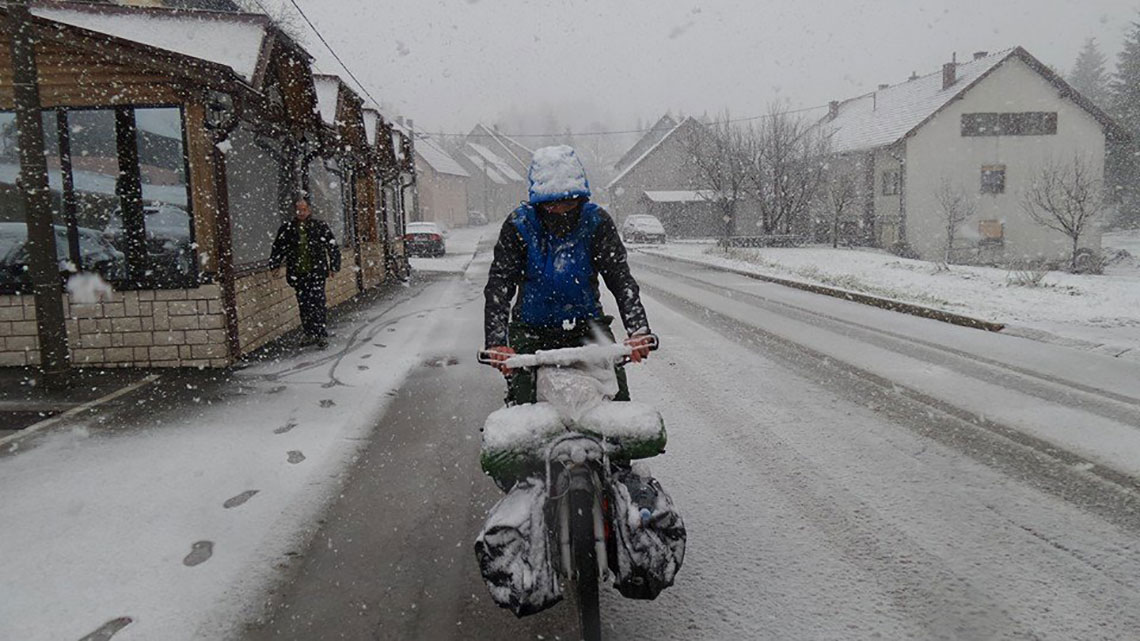 Our most memorable trip was to Nordkapp, the most Northern point of Europe, in temperatures as freezing as -22oC. I'd published another book called By the Ice Road 'till the End of the World in honour of that particular adventure. Another memorable trip was one where we conquered the Alps, which resulted in me losing 12kg in 52 days and ending up in the hospital with hypoglycaemia! But I was soon on my bike again planning for our next adventure. It later dawned on me that I wanted to experiment with other types of bikes and try tackle even bigger challenges.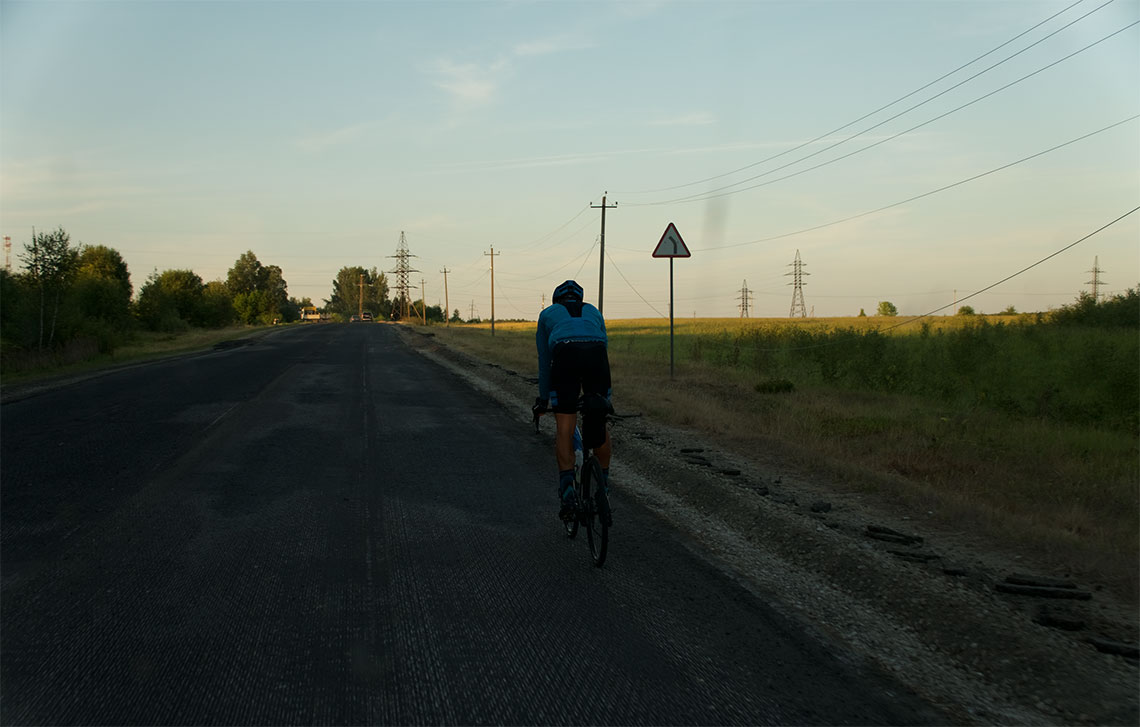 Once I was set on riding around the world on an E-bike, it became an obsession. I barely had any social life and trained up to six hours every day on my indoor trainer. I also swam and ran half marathons with Ena, my beloved rescue-dog collie, never giving up on my goal. I wanted to conquer the biggest cycling challenge of my life in memory of my parents, who despite being shocked by my life choices, never stopped loving me and supporting me. Their passing and the following economic challenges I faced felt like a heavy blow. But just like cycling, one must always keep pushing forward despite the weather and how rugged the landscape may be.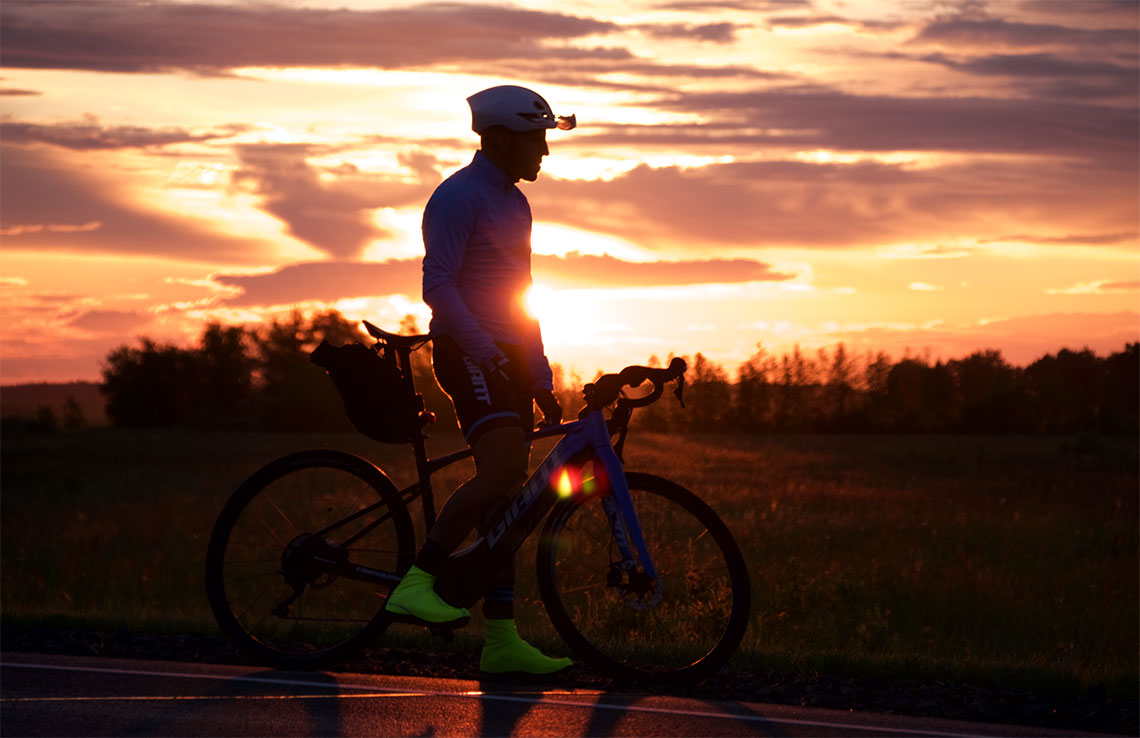 If I must be honest, the world record is just an added bonus. I'm really doing this to make my parents proud, to thank every supportive friend and loved one for believing in me, and to feed my hunger for the road that lies deep within my soul. I simply love cycling.
Written by Hrvoje Jurić