Like many mountain bikers around the world, Giant ambassador Adam Craig had long been drawn to the allure of Trans-Provence, a weeklong mountain bike stage race in the French Alps. This year, which looks to be the final edition from T-P founder Ash Smith, Adam finally got to experience the beauty, the history and the epic challenge of Trans-Provence.  Here's his story, with photos by Sven Martin.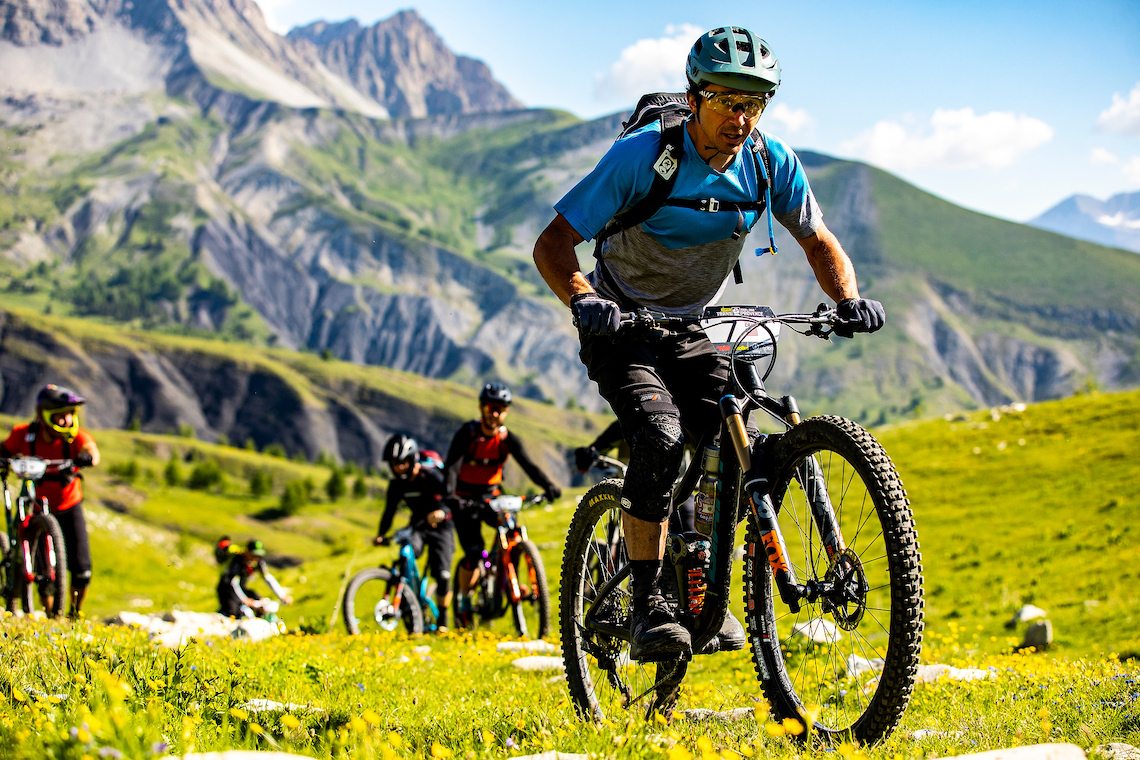 In 2009, Ash Smith presented a concept to the mountain bike community. He called it an "Alpine MTB Rally," which for myself and many others captures the essence of what's great about this sport. The route would travel point-to-point across Southeastern France, crossing the Provencal and Maritime Alps to finish at the Mediterranean Sea.
Over the course of this week-long journey, riders are faced with all aspects of traveling through remote, mountainous terrain by bike. The competitive focus of the event is on four timed "Special Stages" per day. These are largely downhill, testing riders' descending skills and speed against the clock.
Because the event is founded on adventure, discovering what's to come, stages are raced "blind" with no practice. Event staff ride ahead of the racers, marking the course well enough to follow, but certainly not well enough to ruin the feeling of discovery around every bend. To many, this is the best part of the event, testing one's ability to read and manage the terrain.
Another layer is that we're not racing on trails built for mountain bikes. The European Alps have been inhabited for centuries, with footpaths providing transport for much of the region's history. Donkeys were once the cornerstone of commerce, and their tracks are well worn into the mountainsides. In more recent history, wars were fought through these mountains, further enhancing the infrastructure.
So, it's these ancient tracks that we discover. They're mostly switchbacks. Really tight, steep switchbacks. Not great for bikes, yet we make do, learning as we go. In between the special stages, riders travel by a variety of means—ideally pedaling up a nicely graded forest track or traversing a stunning alpine singletrack.
This is not always the reality. Often times we're pushing up steep tracks or carrying our bikes up rocky slopes. These moments are where the camaraderie of the event really takes hold. This connection with fellow riders is confirmed every night at camp. Upon our daily departure, event staff pack up camp and move to the next one, slightly closer to the sea. We'll eventually arrive at each new camp after a full day out in the hills. Hopefully before sunset, and with something on the grill to satisfy our ample caloric needs. The food is amazing. So is the beer.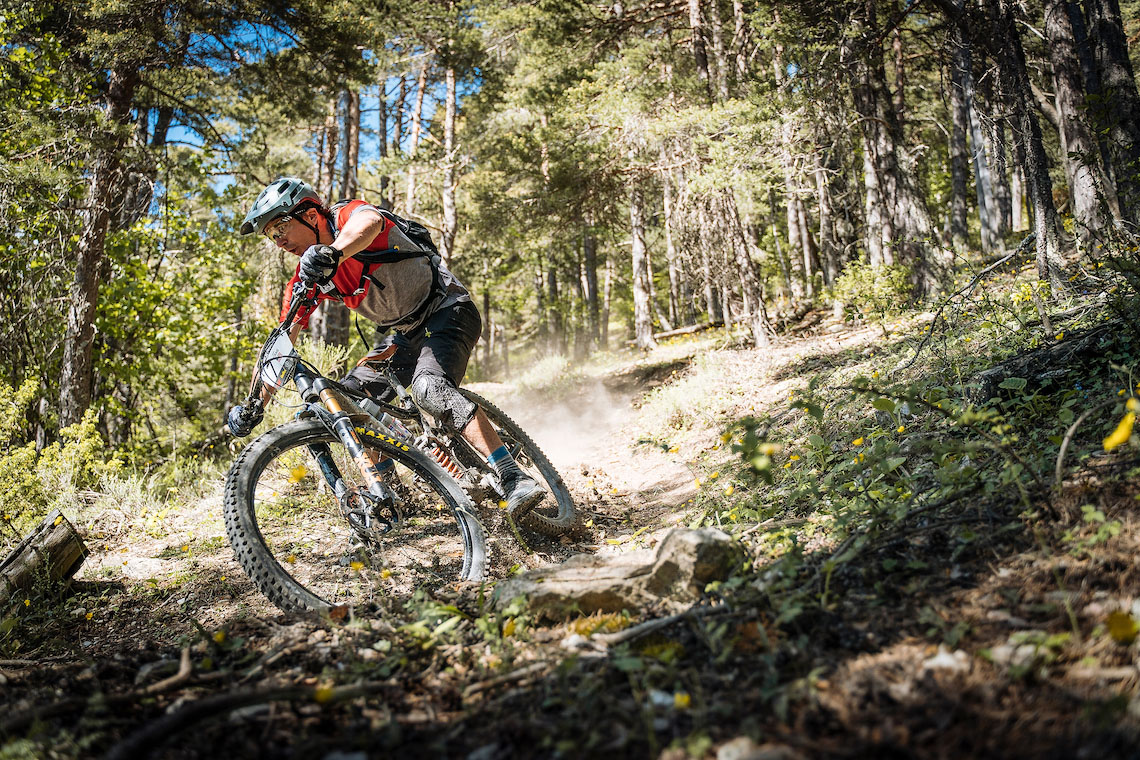 The "blind" aspect of the event is held in high regard by Ash and his staff. For the last 10 years they have scoured maps and mountains for new ways to navigate the region, keeping the terrain fresh and inspiring for participants. This in turn keeps the playing field relatively level, as no returning rider will see an advantage year-on-year. The reality of keeping this concept pure is challenging. So, in 2018 there was no Trans Provence The organization took the year to explore, find new, wild tracks, and the race would return in 2019. When this year's event was announced, it was on the condition that 2019 would be the last year of TransProvence. I immediately applied for an entry.
Having retired in 2017 after 15 years racing for the Giant Factory Off-Road Team, I always knew that once in a while I'd do a blind race. Much of my time these days is spent helping Giant develop cutting-edge products. We'd been working on the new Reign 29 for over a year and I knew it would be an ideal bike for Trans-Provence. These events really do capture all that is great about modern mountain biking.
So, it was an easy choice to shake off the cobwebs and participate in the final running of an event that has inarguably changed the course of mountain biking around the world. Imitation is the sincerest form of flattery, and we have Ash's vision to thank for the spread of "Trans" events around the world today. Each of these events operates on a similar ethos, finding tracks, old and new, to test riders' skills through a grand adventure across a region's landscape.
In 2013, a member of my Oregon riding community, Nick Gibson, attended Trans-Provence. From the first day, he felt the magic. We've spent enough time exploring the trails of the Cascade Mountains to know that there is ample supply to host this type of event. Nick is the man who came home from T-P and said "we can do this right here." Then he set about assembling a core group of optimists and making it happen.
Trans-Cascadia was born in 2015 and has provided similar inspiration to our attendees since. A side benefit is that we've also been able to share the trails we rehabilitate with the local MTB community. Our stewardship of these trails has built relationships with land managers, other user groups and rural communities—just like in Provence.
Furthermore, this labor of love has sown the seeds of stewardship that yielded the Oregon Mountain Bike Coalition. As an organization comprised of mountain bike clubs around the state, one of OMBC's main priorities is managing these forgotten trails that lie between the jurisdiction of our members. We're happy to do it, and it appears the MTB community is happy to support us, whether by attending volunteer work parties, or simply riding and sharing these trails so they're not forgotten. After we race them, blind, of course.
Enough history. Here are some photos from the final celebration of the culture that is Trans-Provence. Hint: With 9,900 meters climbed and 23,000 descended, there was more trail than ever before.
Day One, Barcelonette-Villars Colmars, 52km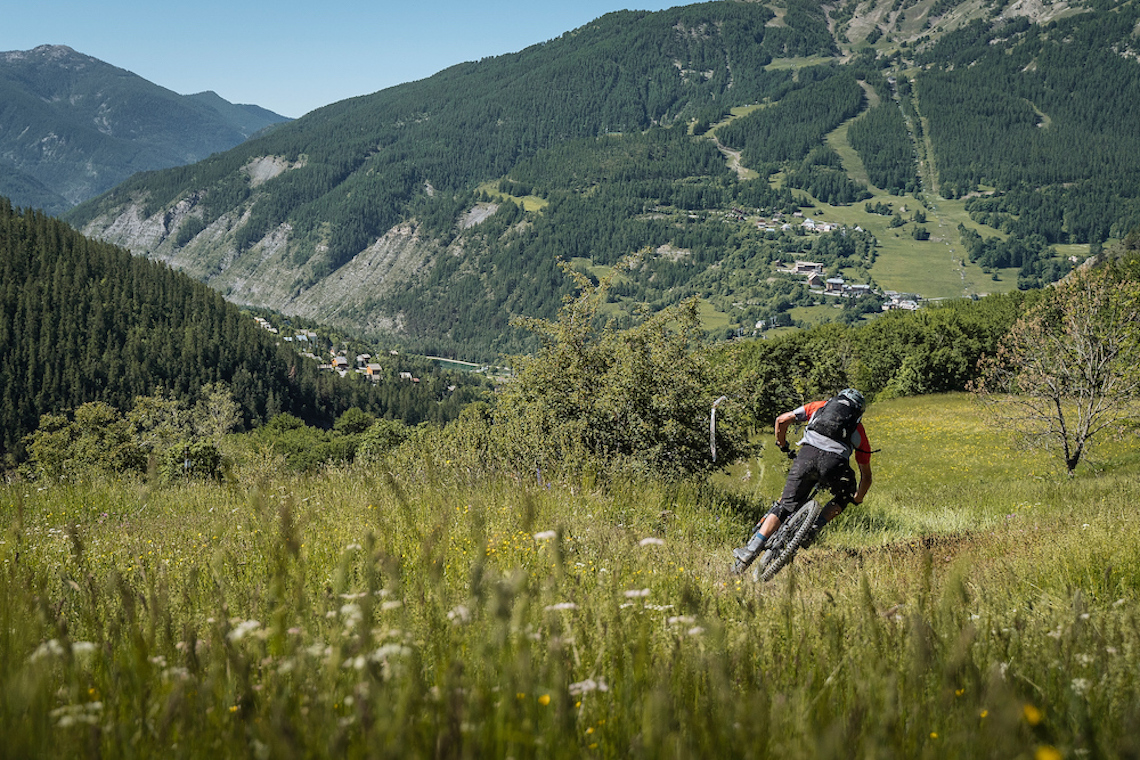 Welcome to the Provencal Alps. With the storied slopes of Val d'Allos, birthplace of the Tribe 10,000, and, thus, enduro racing. Thanks for that, Fred Glo and your merry band of French enduro riders. What a time.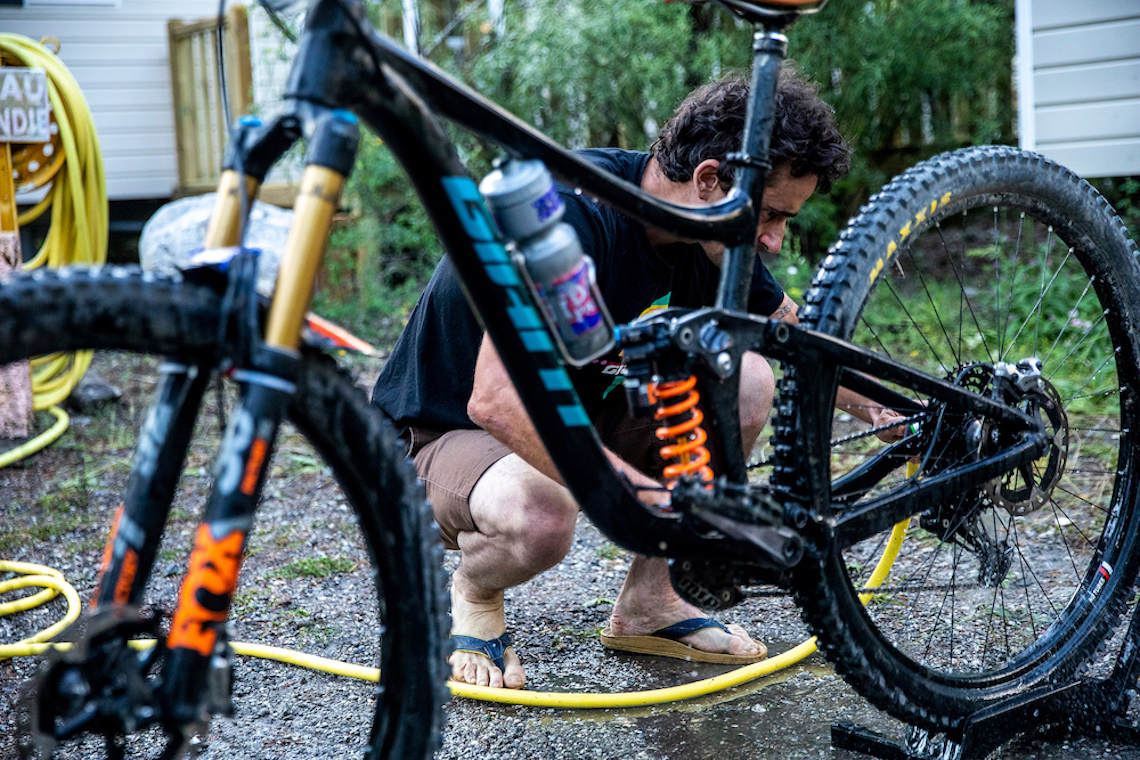 It's amazing what bikes can withstand at this event. Days of abuse with no more than a wash and check in between. For the most part, people destroyed bikes. I was lucky, or maybe this setup has some kind of special powers. So good.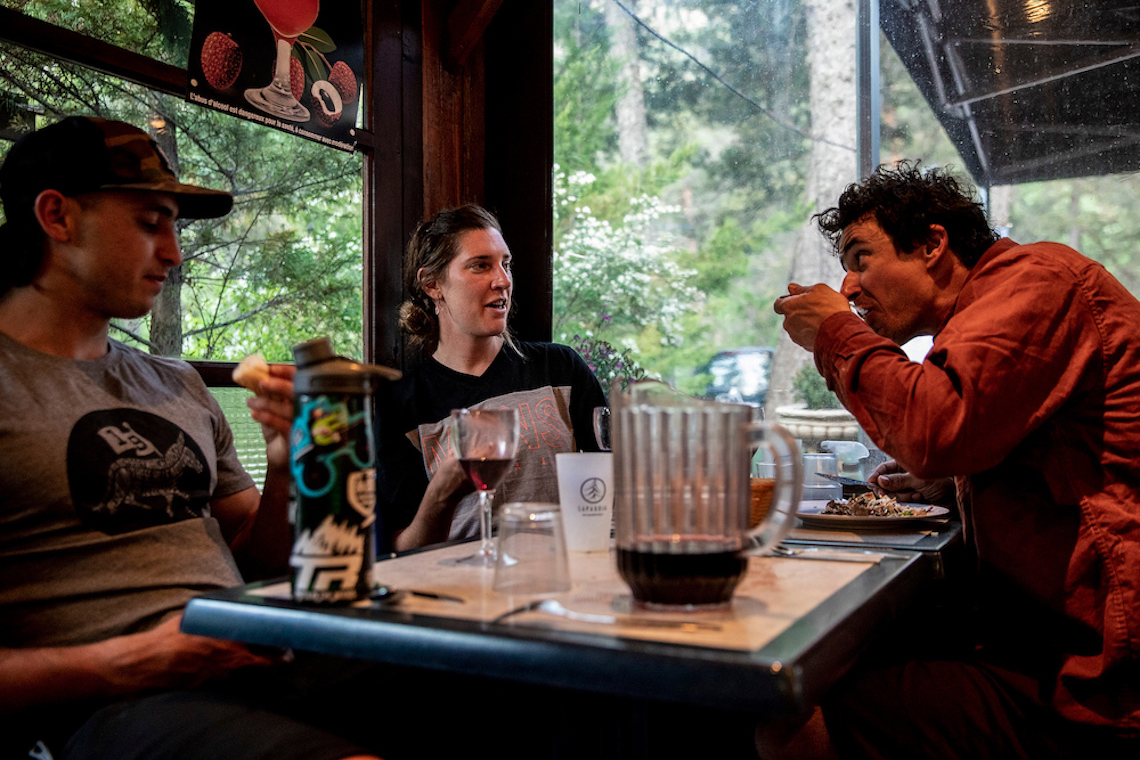 Dinners are critical times to refuel and be entertained. This racing format brings out the best in people, especially Marco and Emily. Or maybe it's just the wine jug, which was later spilled…
Day Two, Villars Colmars-Valberg, 49km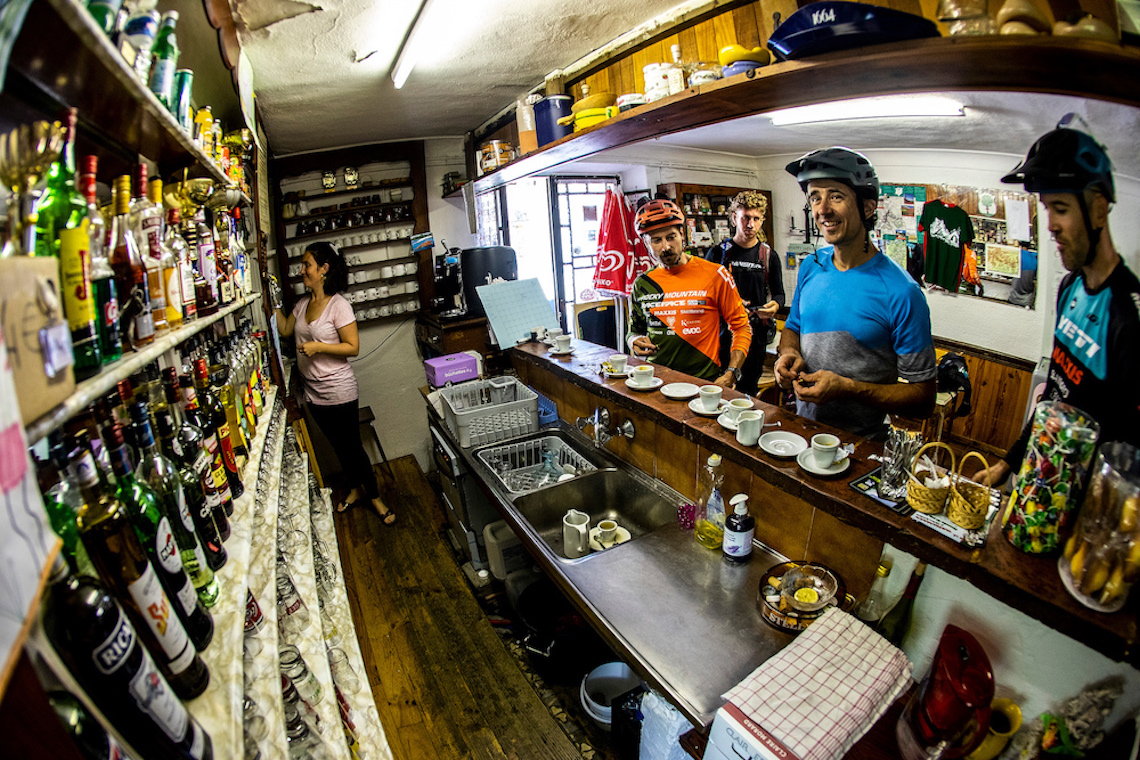 There are cafes everywhere, and we've got all day. So stop for an espresso, enjoy it in the sun.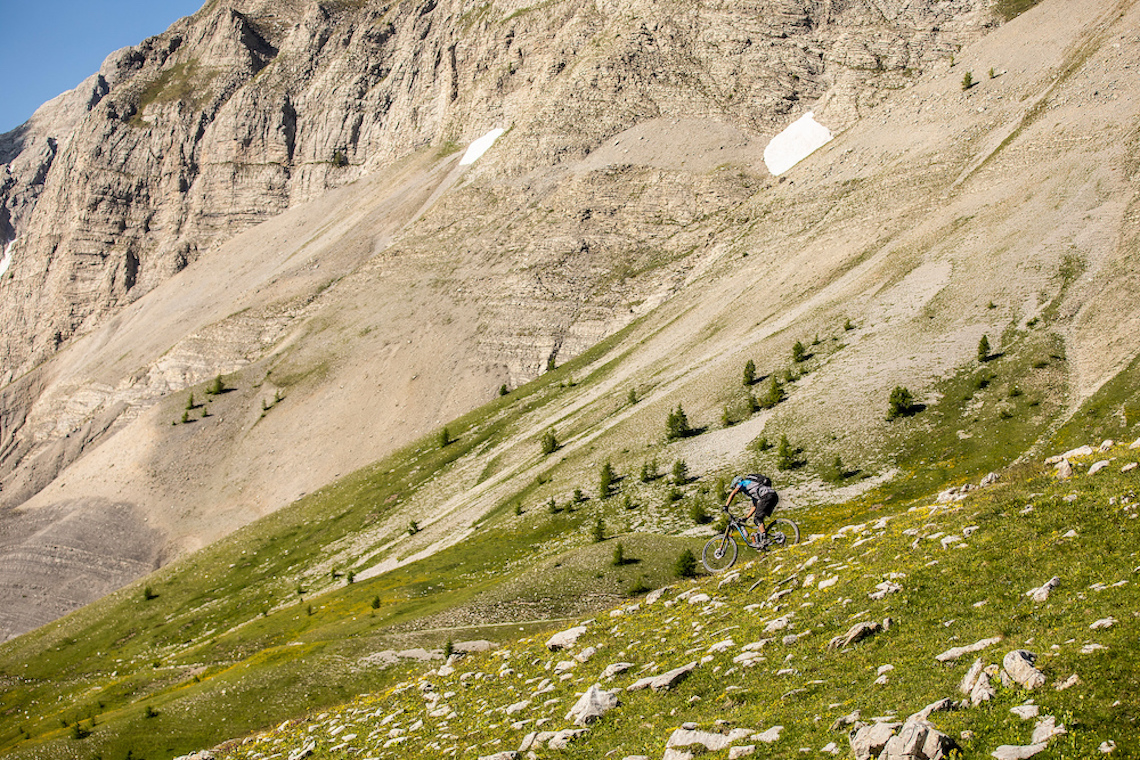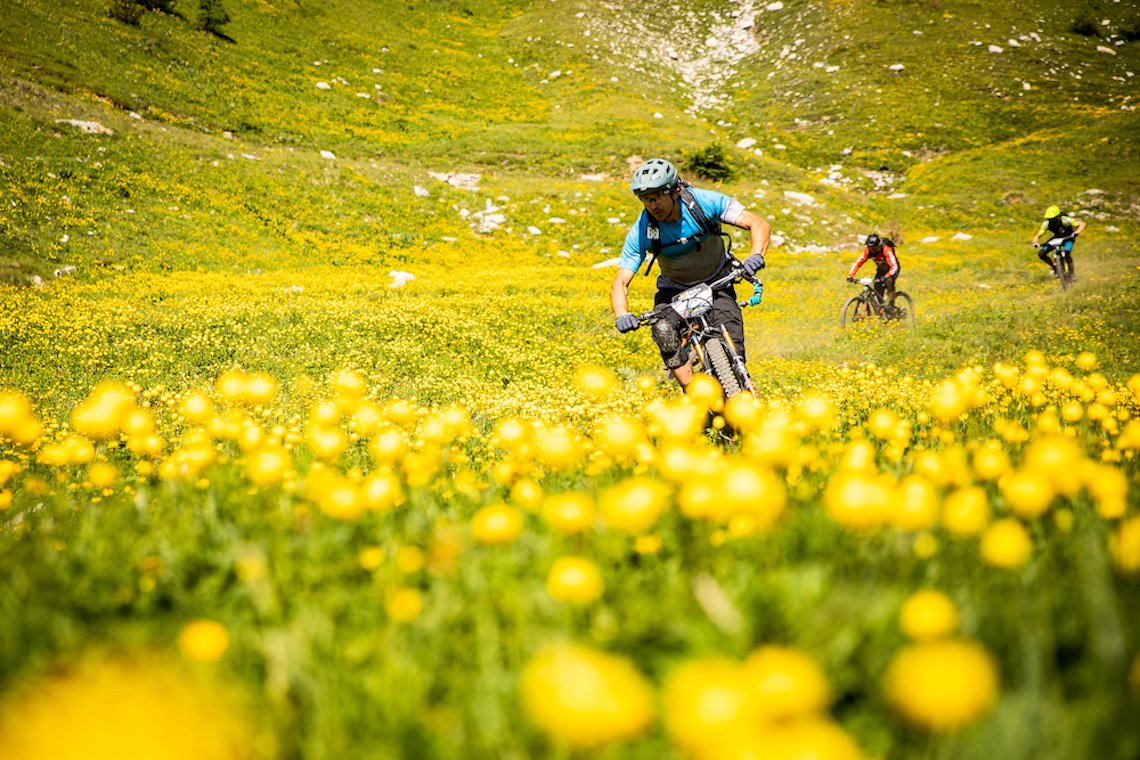 Col de Champs has featured in every Trans-Provence. This year we didn't race down, leaving time for a bit of meadow play and riding with the group through this dreamscape.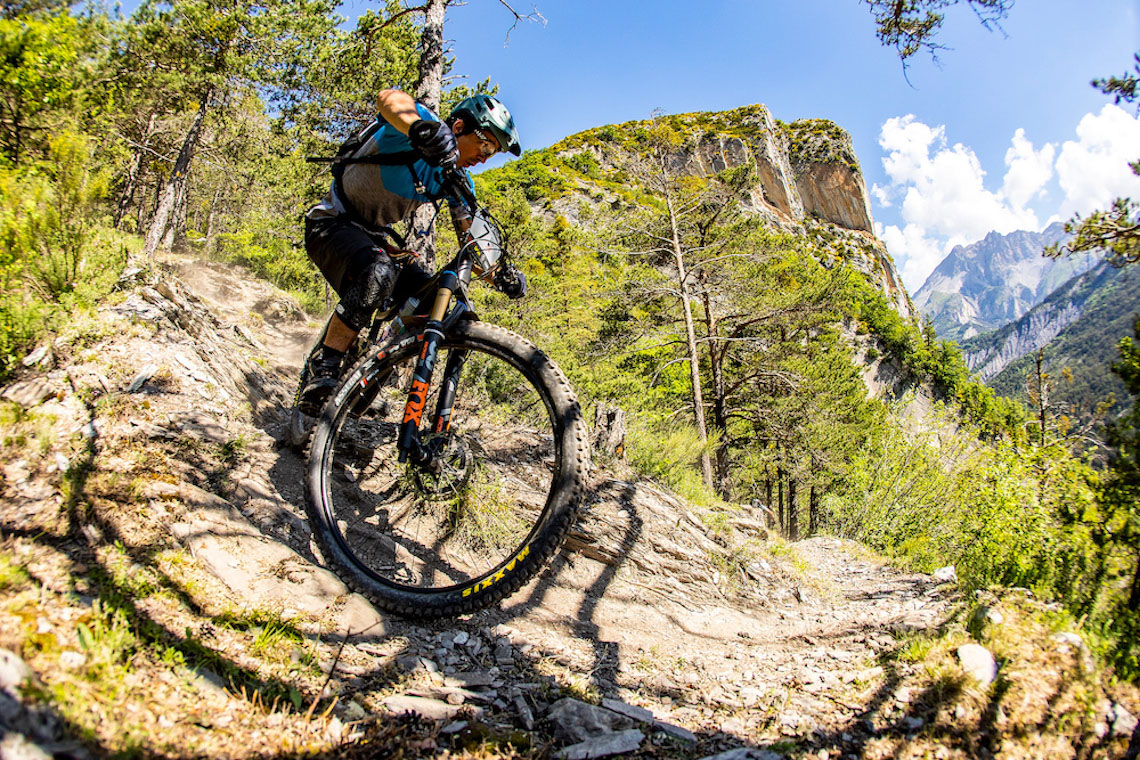 Just because this isn't a timed stage doesn't mean we're taking it easy. Stay in the groove, heels down, eyes up, blinded by the scenery.
Day 3, Valberg-Valdeblore, 49km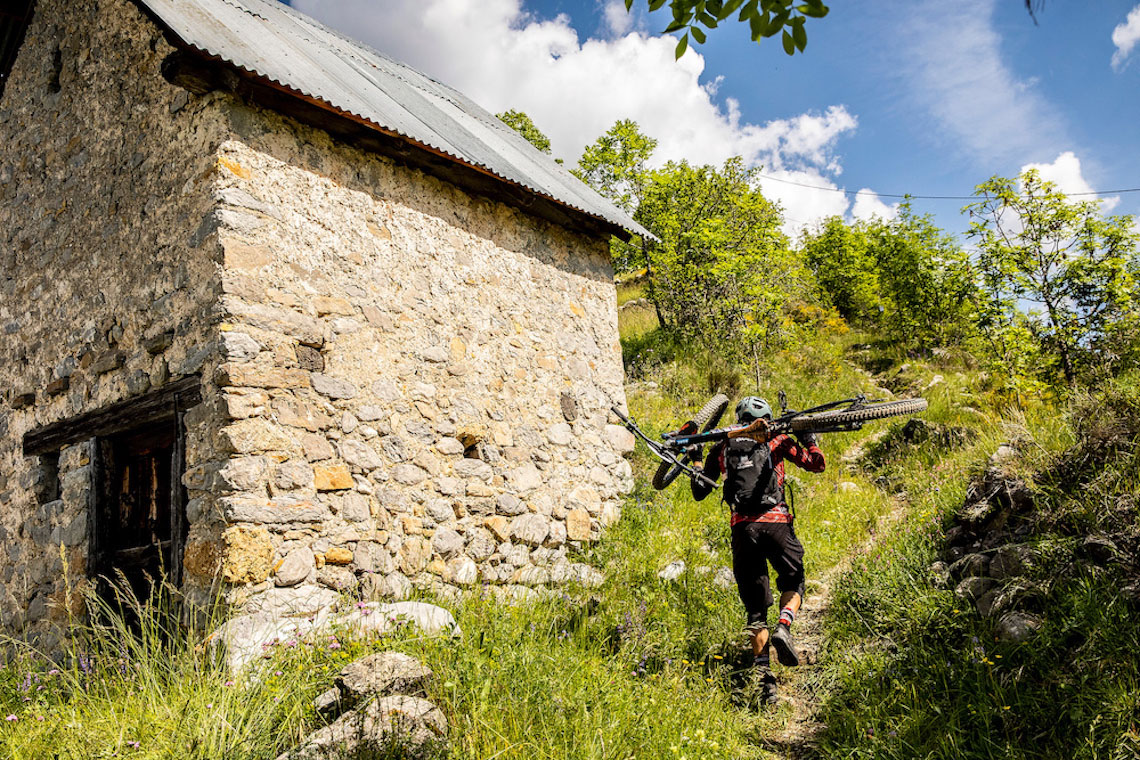 A donkey can certainly climb a steeper grade than a mountain bike. We hiked a lot this year. It was great.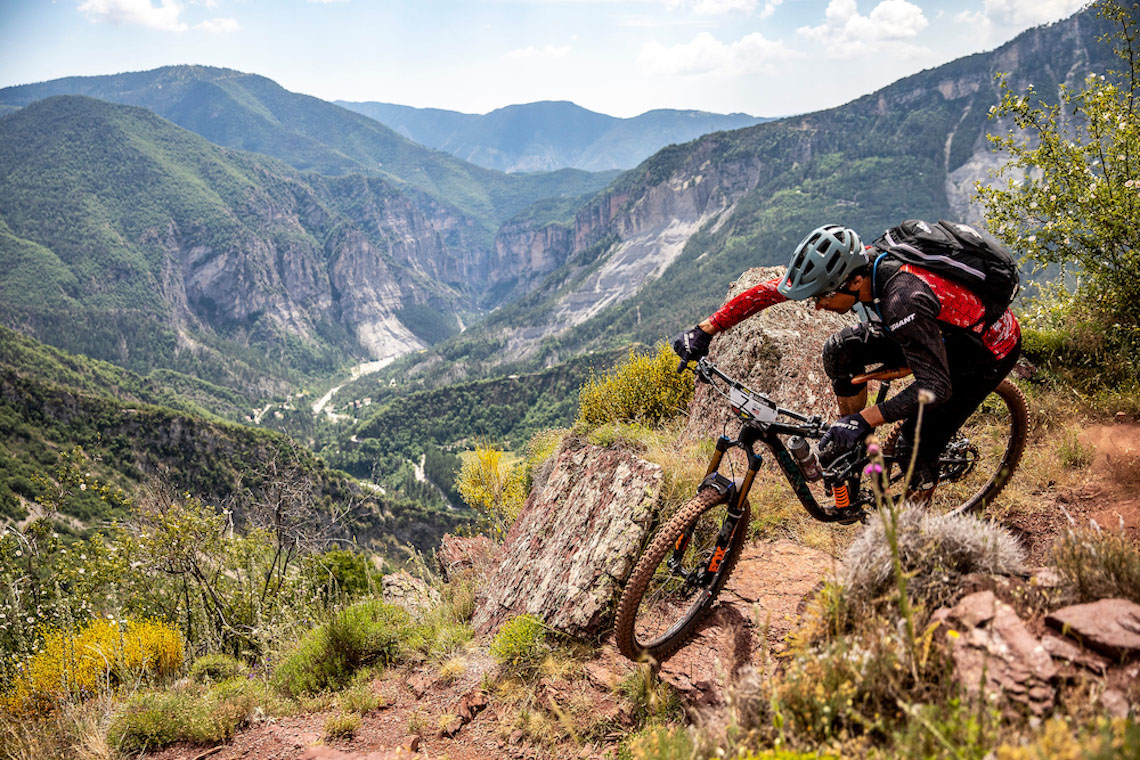 Stage 11: "Red Earth" was one of the most rugged of the race, barely a trail and serious exposure. Yet, somehow a whole lot of fun. Reign 29, loving it.
Day 4, Valdeblore-Breil sur Roya, 62km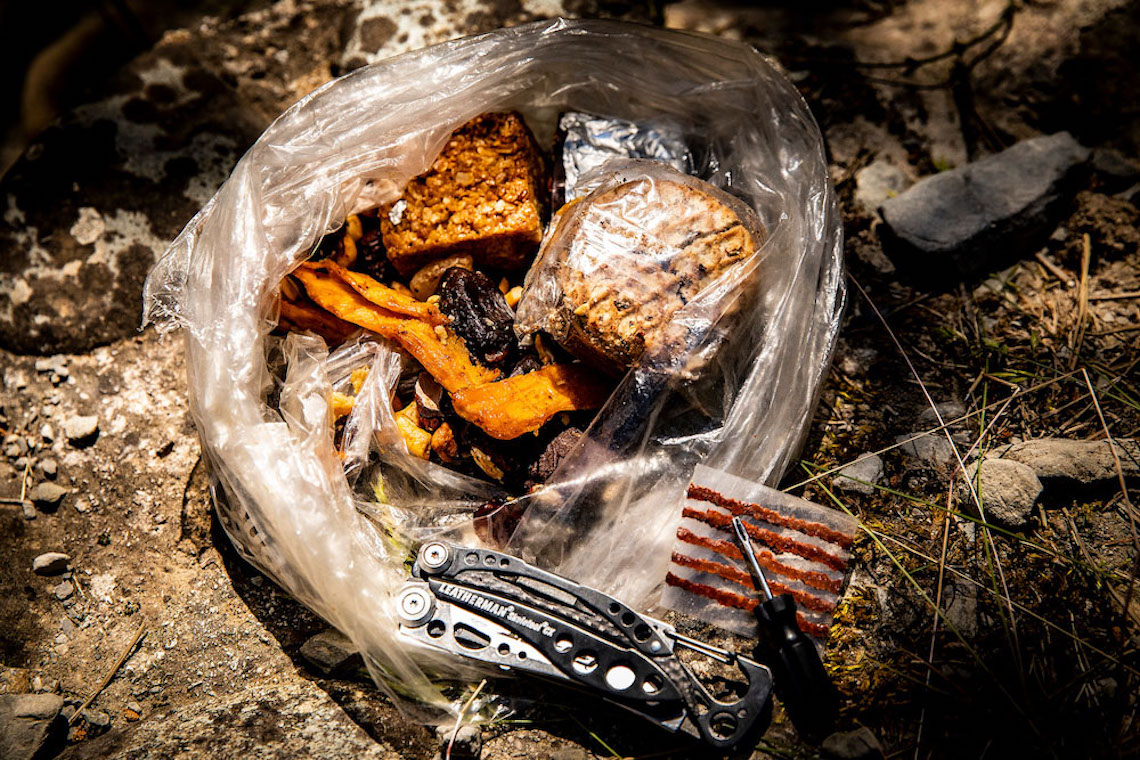 If you're fixing your bike, you better be snacking too. Life management takes up all the time here at Trans-Provence.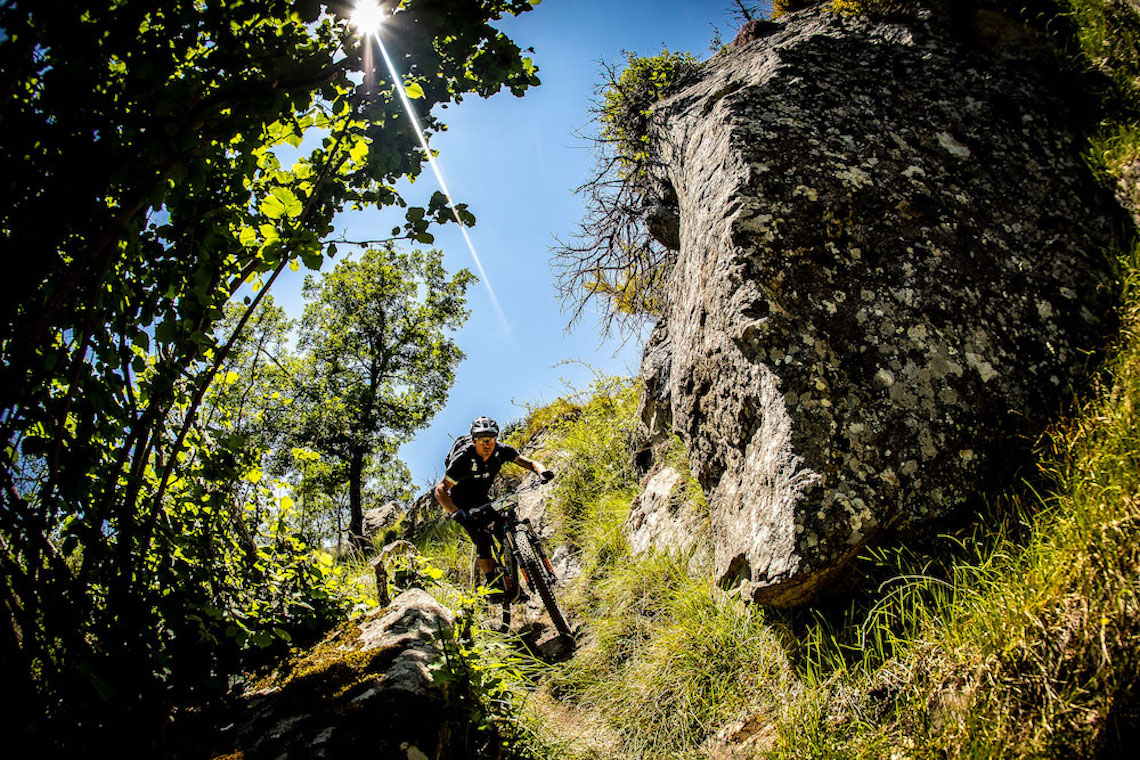 Hard to believe I'd just passed an old farmhouse, while enjoying their main trail to the valley.
Day 5, A lap around Breil-sur-Roya, and into Italy, 55km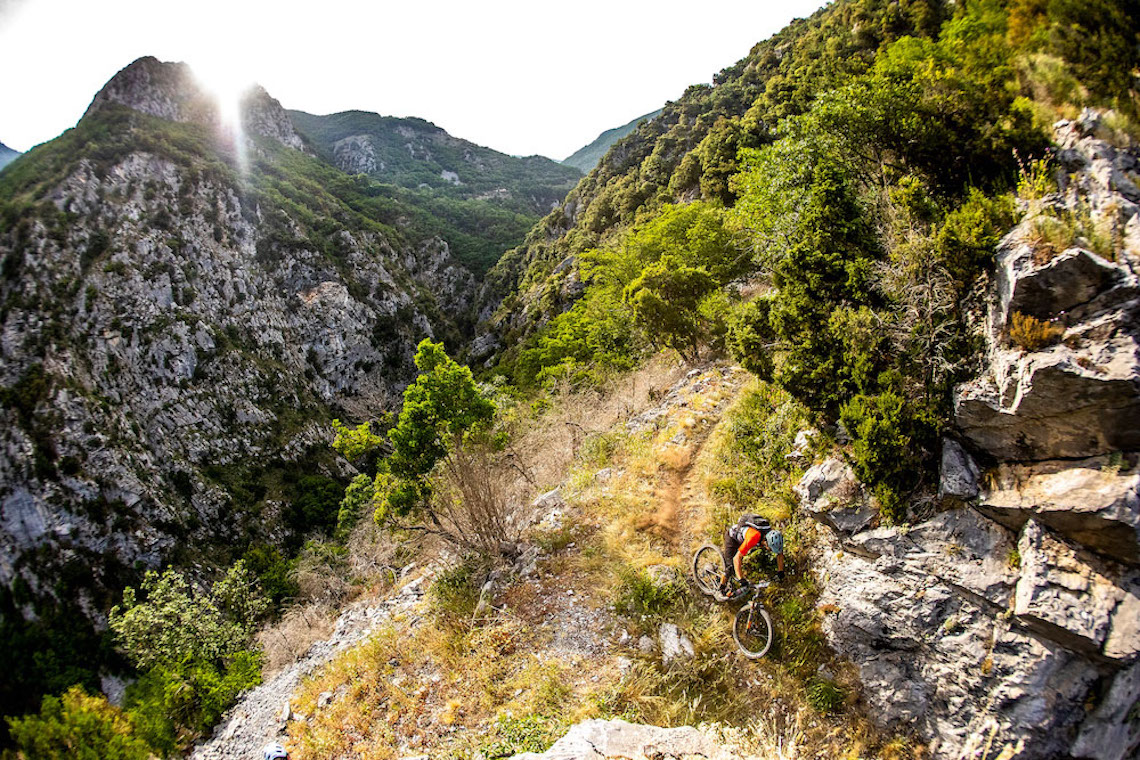 The Roya Valley. Stunning. And tight.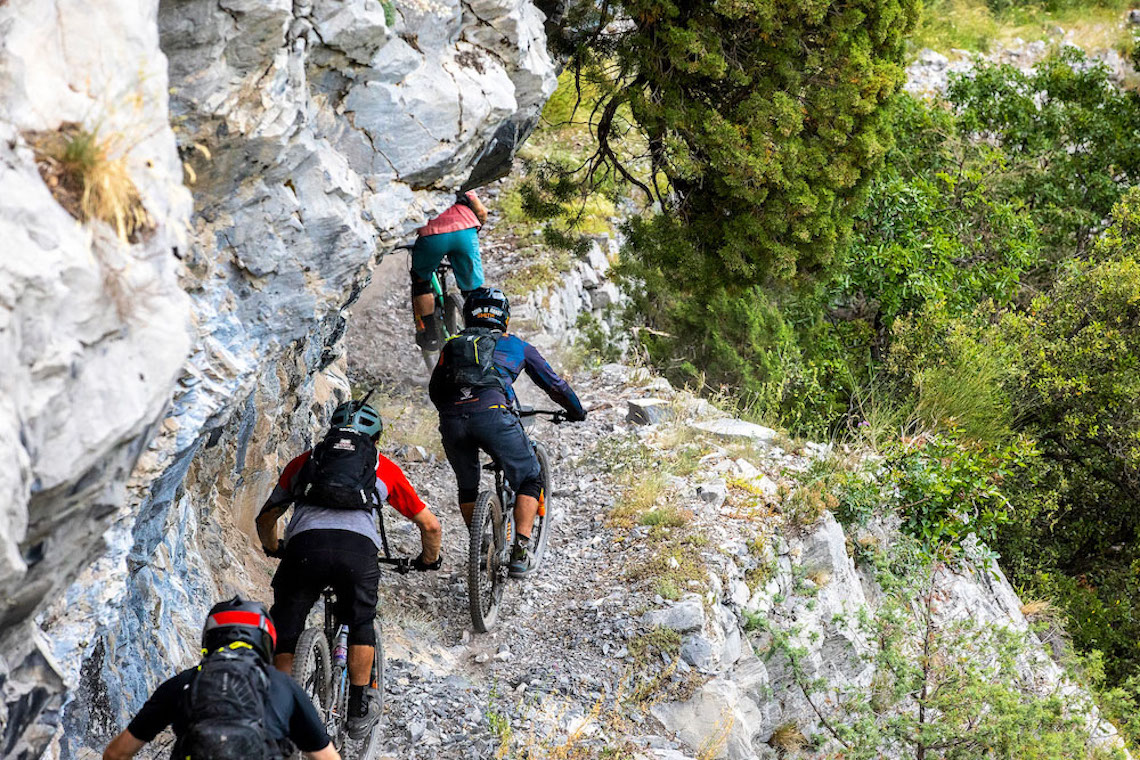 Just another donkey trail, chiseled into these gorges.
Day 6, Breil sur Roya-Menton (the sea), 44km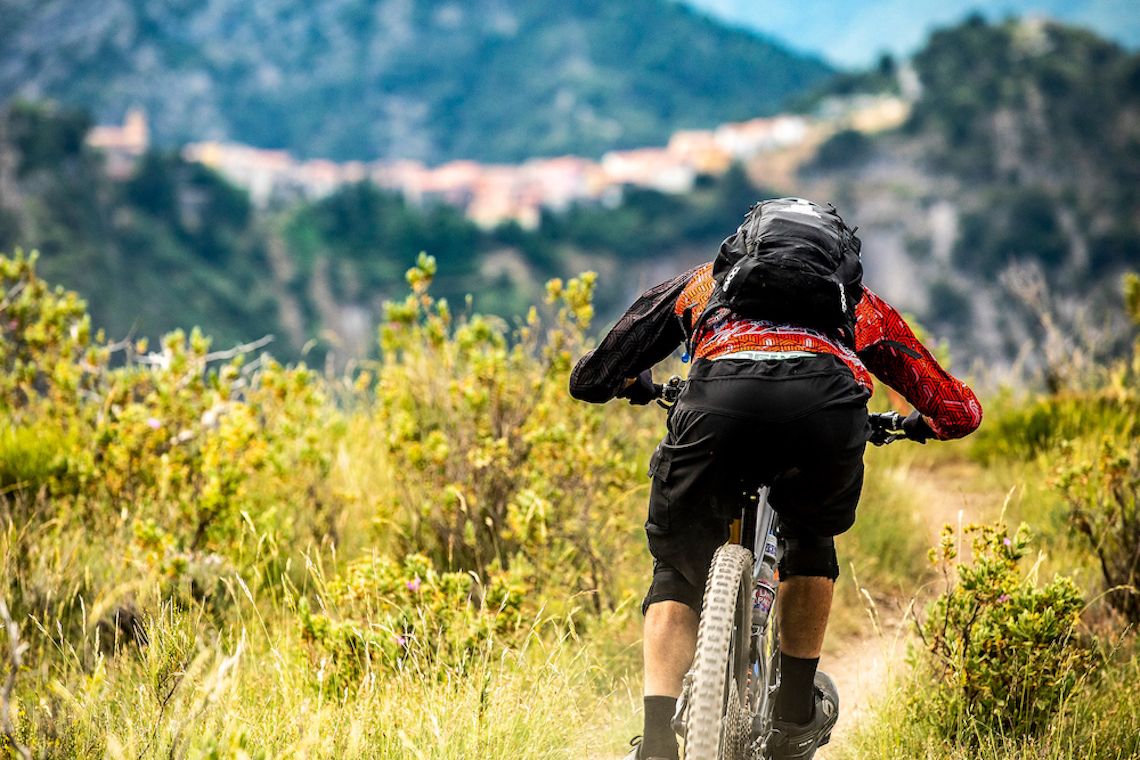 Tucking gets you to the beach faster.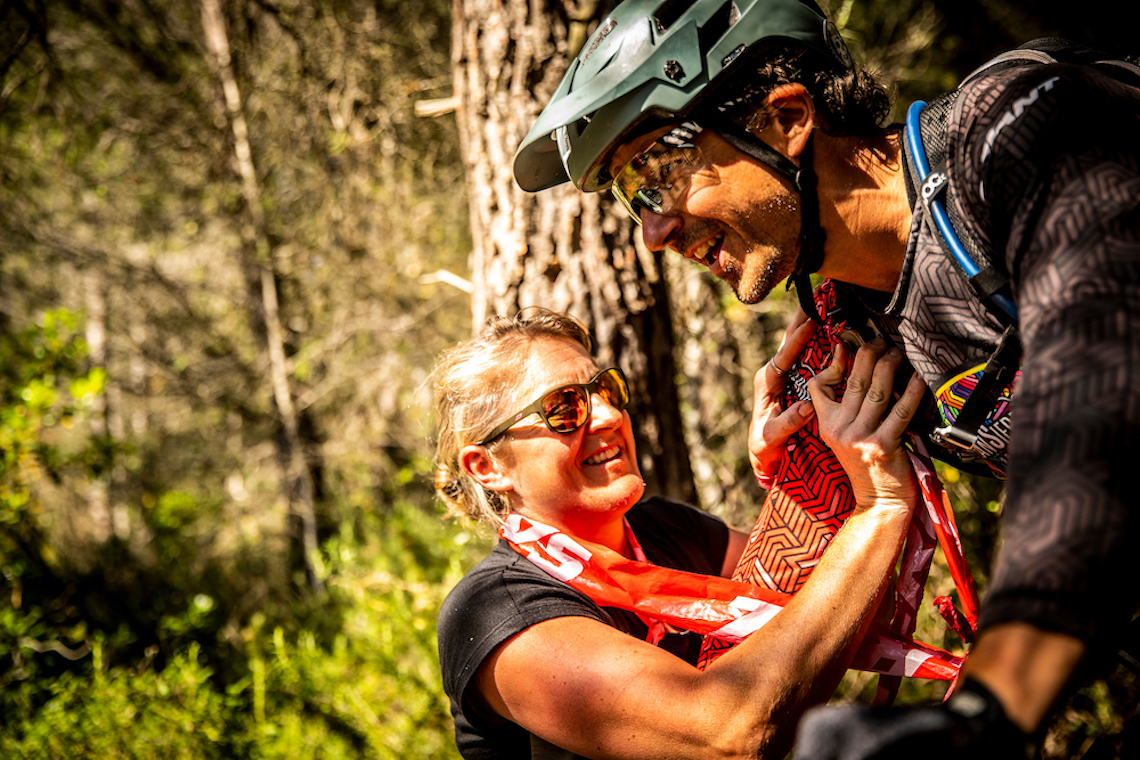 Stage 24, complete! Endless thanks to the mountain staff, we were always happy to see them at the finish line (JULIA!), even if that meant the fun was temporarily over. Not for them, first out and last home every day, the heroes of Trans-Provence, loving the ride for what it is.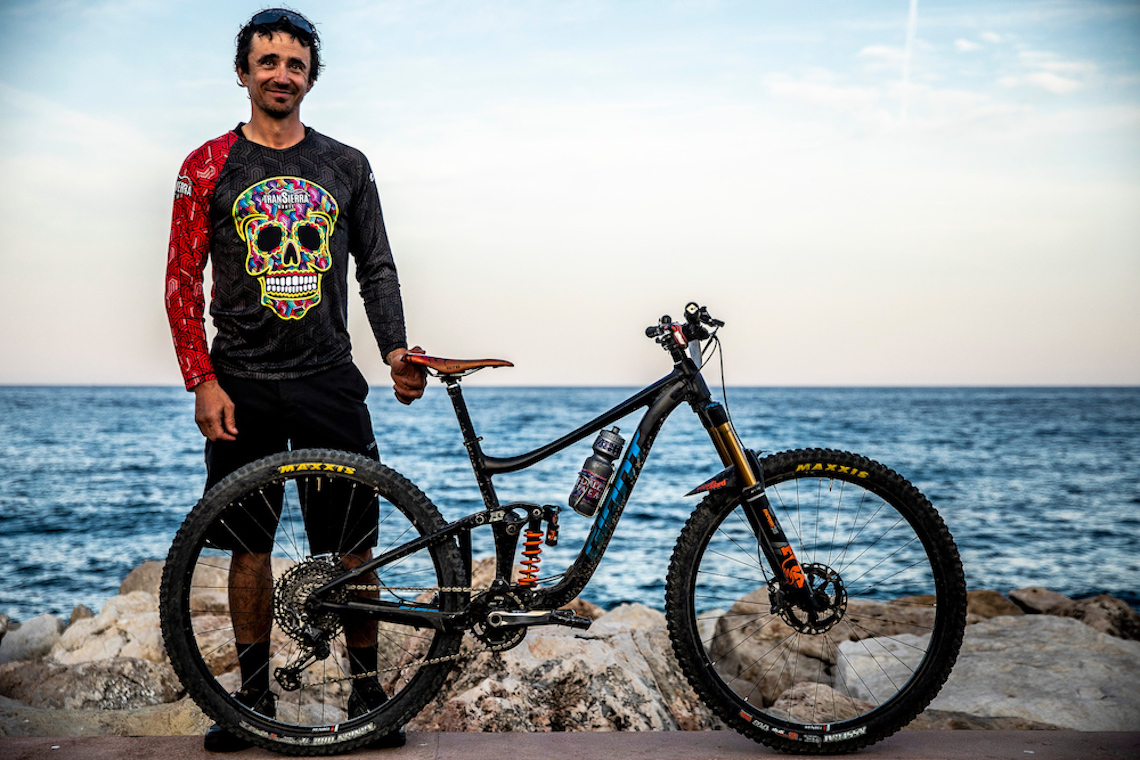 This bike and I had a good time in France. We have 13th overall (10th in Pro Men) to show for the perfect lines and close calls. What a balanced, composed machine. Light enough to feel alive, solid enough to inspire confidence. Requiring nothing beyond ordinary maintenance over the course of the week. Thanks for making this dream ride a reality, R&D!
Giant Reign 29, size M 
Fox 36 Performance Elite fork
Fox DHX rear shock, 450lb spring
Shimano XTR M9100 drivetrain and brakes
Shimano XT flat pedals
PRO 9.8 handlebar and stem
ODI Gwin grips
Giant Contact Switch 150mm seatpost
WTB Downieville edition saddle.
Maxxis Minion DHR II rear, Assegai front. DH Casing, Maxx Grip compound