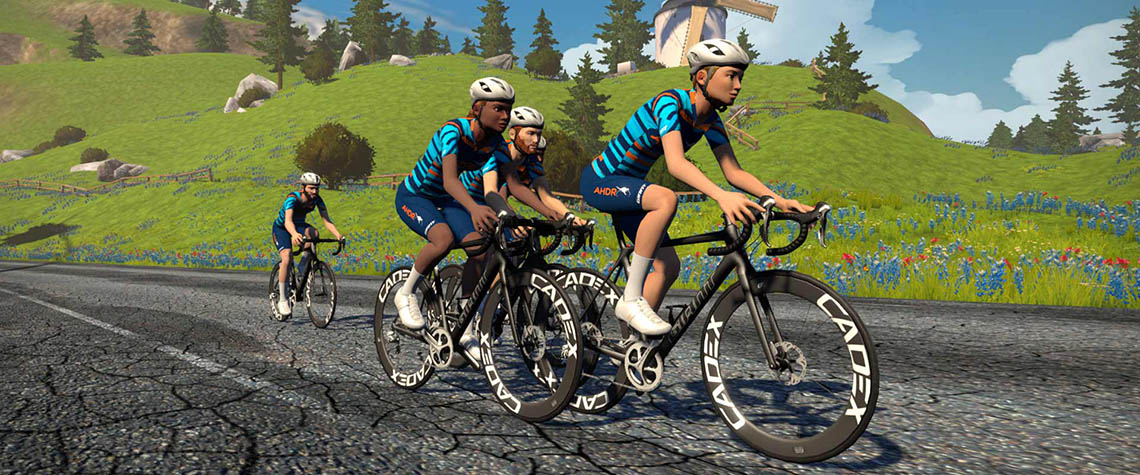 The Aussie Hump Day Ride (AHDR) is two events in one, starting with a moderate effort of 2.3 - 2.8 w/kg. Use this time to warm-up, chat with fellow Zwifters, and maybe decide on a wheel or two you're ready to get on.
Because the AHDR gets spicy after the leader announces the start of the After Party: a 20-minute race. Be sure to listen to the ride leader's instructions, before digging deep. Or not. If you want to keep it casual, it's all good.
During the After Party the ride leader acts as a sweep, riding with the After Party cruisers, so everyone finishes together.
Complete the AHDR, and you'll automatically unlock the awesome Aussie HDR p/b Giant kit!
More information
https://www.zwift.com/events/tag/ahdr