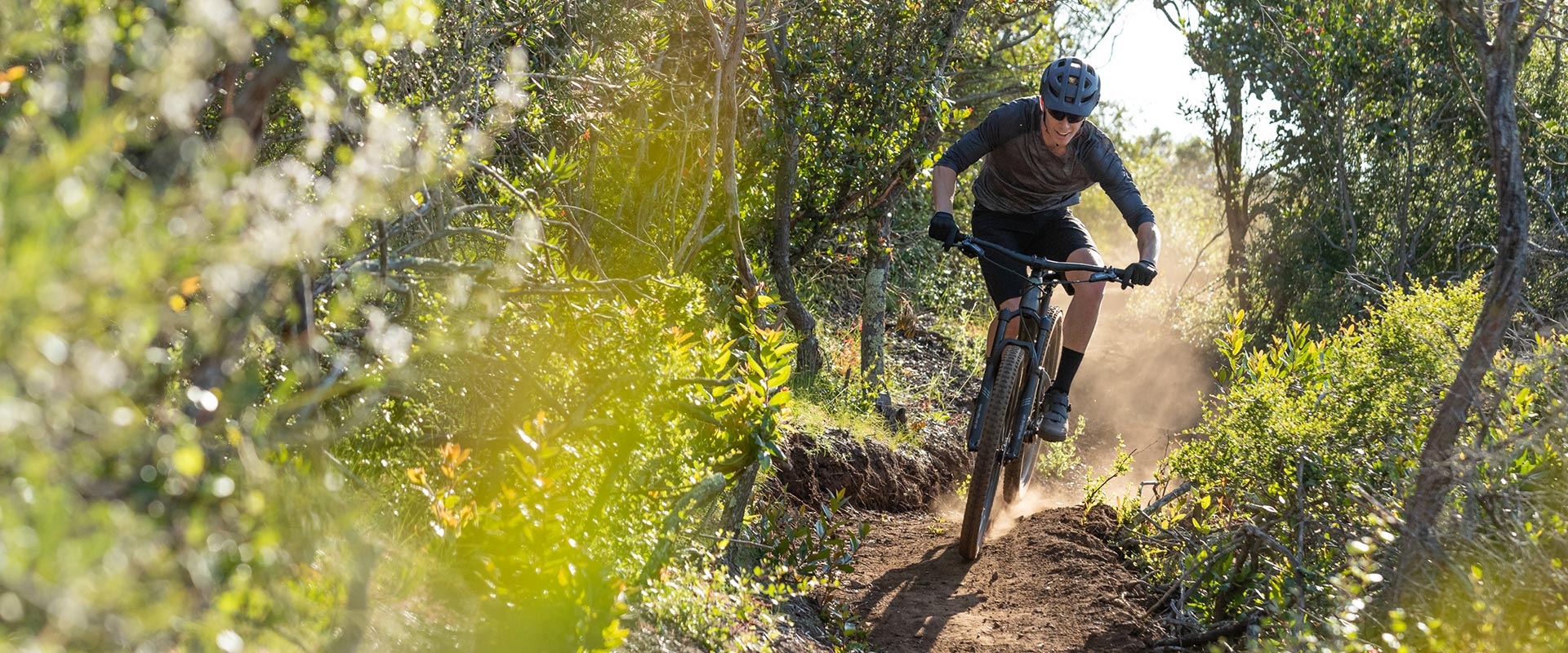 Gooi je trailriding-avonturen in een hogere versnelling met deze gloednieuwe 29 inch alleskunner. Of je nu op zoek bent naar snellere enduro-tijden of lekker wilt spelen op een vet rondje in het bos, je bent alles en iedereen de baas op deze singletrack shredder met grote wielen.
Highlights
It took years for our team of engineers, product designers and pro riders to create a new short-travel 29er that met their high standards. The wait was worth it. The latest iteration of this legendary trail bike marks a huge step forward, offering a true advantage in all-round trail performance. It starts with a full composite frame that's fitted with our most up-to-date Maestro suspension. The Advanced Forged composite rocker arm and trunnion-mount shock help produce 115mm of smooth rear-wheel travel that's active and sensitive to small bumps, giving you killer traction and confident control. And the frame geometry is updated with progressive headtube and seattube angles, shorter chainstays and a longer toptube—all engineered to balance the speed and control of its 29-inch wheels with the quickness and agility you need to rail corners, hammer through rock gardens and do it all with confidence and control.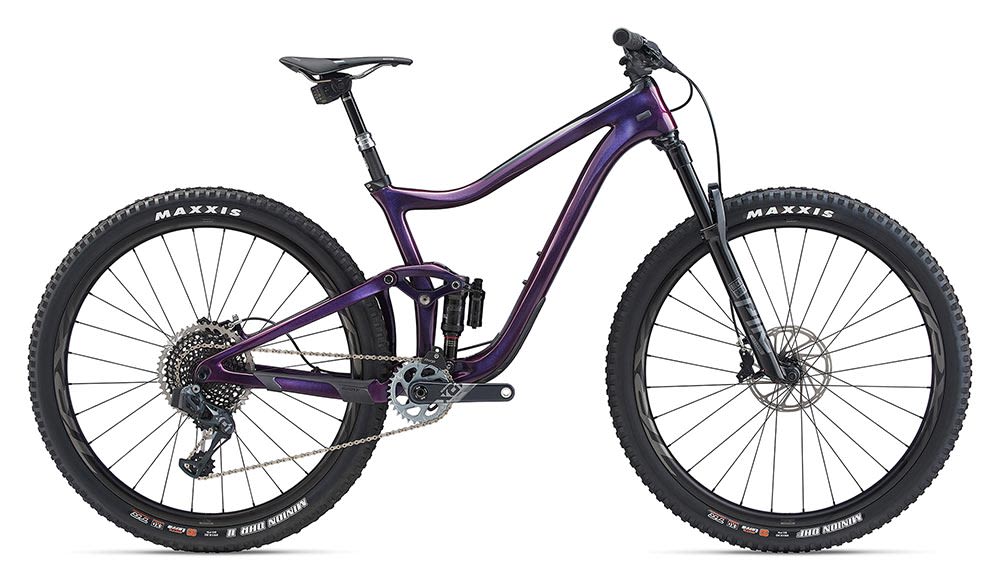 Foto's











Technologieën


Advanced Composite Technology
Het hoogwaardige carbon van Giant wordt gebruikt om dit custom framemateriaal te produceren in onze eigen composietfabriek met een hoge stijfheid-gewichtsverhouding. De voorste driehoek van deze framesets wordt geassembleerd en gegoten als één doorlopend stuk in een eigen productieproces genaamd Modified Monocoque Construction.

Advanced Forged Composite Technologie
Zeer modern hogedruk-vormgevingsproces voor de productie van de complex gevormde carbon bovenste rockerarm die lichter, stijver en sterker is dan een aluminium versie.


Maestro Suspension Technology
Vier strategisch gepositioneerde draaipunten en twee linkages werken allemaal samen om één ​​enkel zwevend draaipunt te creëren, voor het meest actieve, efficiënte en onafhankelijke veersysteem in het terrein.


OverDrive
Er is gebruikgemaakt van Giants, oversized stuurbuistechnologie. De oversized balhoofdlagers (1 1/4" onder en 1 1/8" boven) en de taps toelopende stuurbuis zorgen voor optimale stijfheid in het bochtenwerk en verbeterde stuurprestaties.


Tubeless Systeem
Minder lekke banden. Meer grip. Minder rolweerstand en een soepelere, snellere rit. Het Tubeless-systeem van Giant maakt het eenvoudiger dan ooit om al deze voordelen te ervaren.