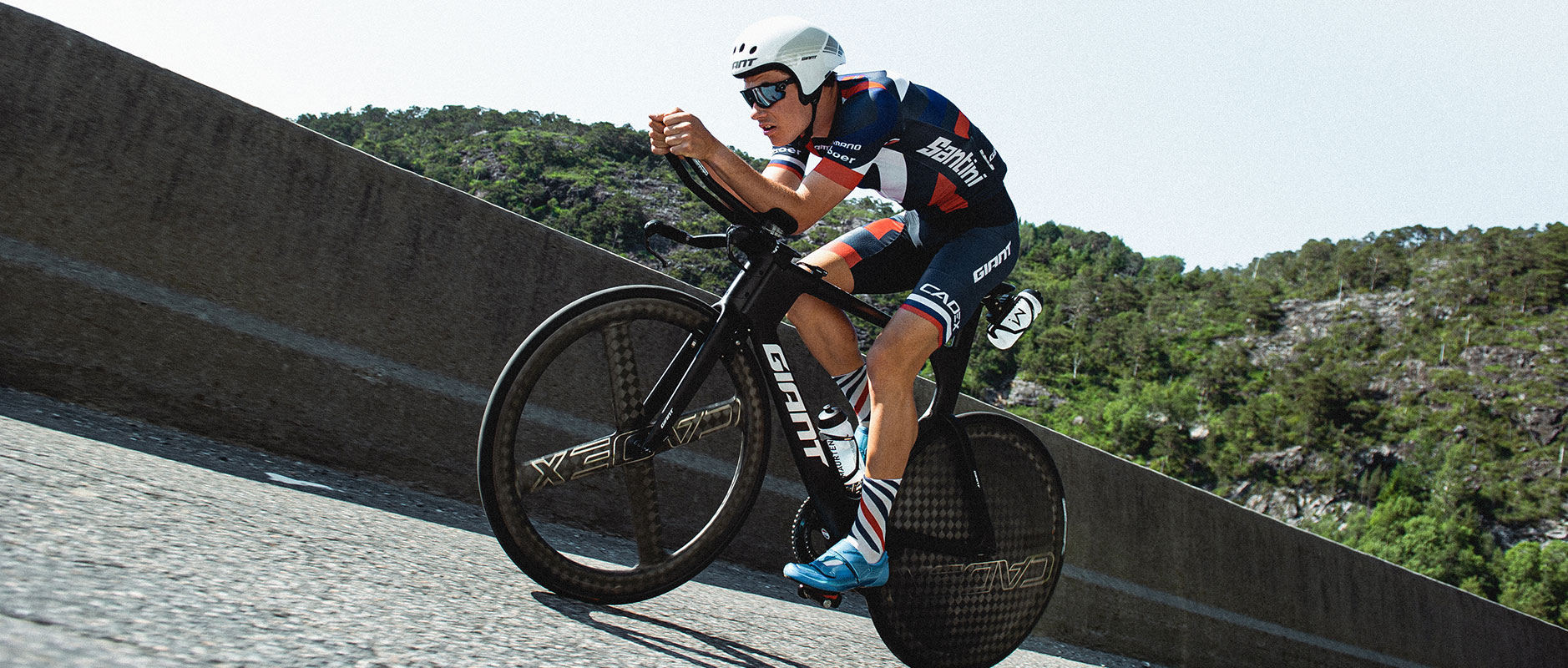 Cuando buscas un nuevo récord, todas las ventajas tienen importancia. Aerodinámica, eficiencia, comodidad: todo tiene que ser perfecto. Diseñada para satisfacer las demandas de los triatletas profesionales y de los corredores de contrarreloj, este misil lo tiene todo.
Destacables
Diseñado con dinámica de fluidos computacional y pruebas dinámicas en túnel de viento, la Trinity Advanced Pro ofrece una ventaja aerodinámica comprobada. Hecha a mano con carbono de grado Advanced de primera calidad y meticulosamente formado con la tecnología AeroSystem Shaping Technology, esta es la elección de los triatletas profesionales Giant, incluido el Campeón del Mundo Ironman 70.3 Gustav Iden. Desde distancias de triatlón Ironman hasta etapas de carreras contrarreloj en ruta, ofrece un ajuste cómodo para el entrenamiento y las carreras de larga distancia. Y su exclusivo sistema AeroVault incluye una unidad de hidratación frontal integrada, una caja de almacenamiento para el tubo superior y una botella de agua para el tubo descendente que, en conjunto, mejoran el rendimiento aerodinámico de la bicicleta en la carretera.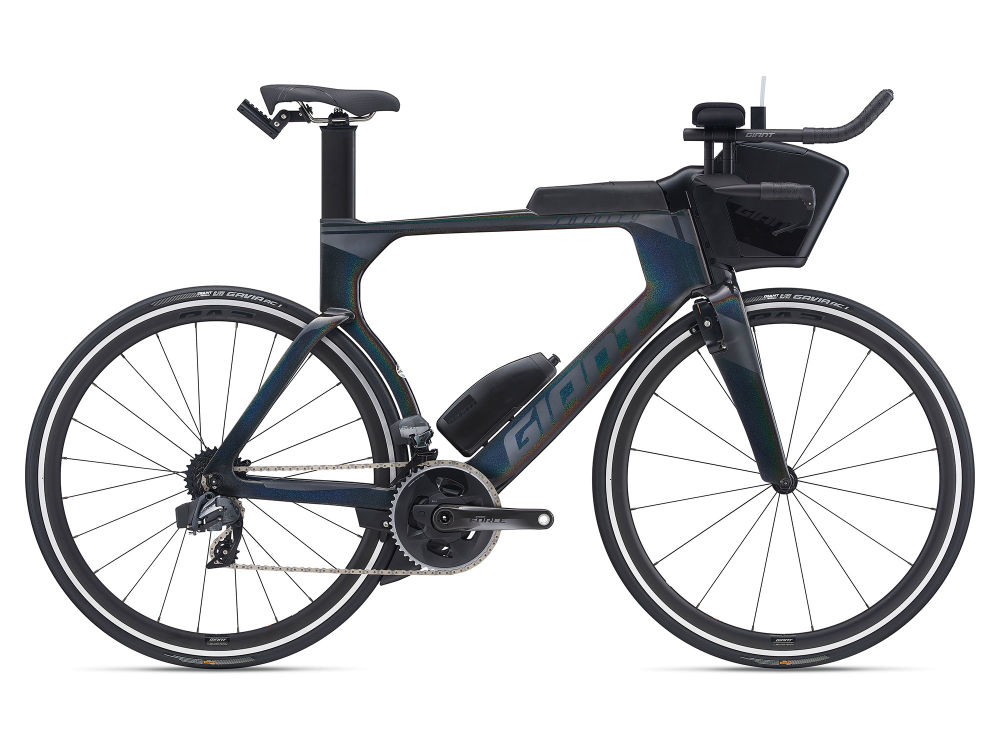 Galería
Selecting any of the image buttons will open a larger image gallery with image descriptions
Tecnologías

Advanced Composite Technology
La fibra de carbono de alto rendimiento Giant se utiliza para producir este material de cuadro personalizado en nuestra propia fábrica con una alta relación rigidez-peso. El triángulo frontal de estos cuadros se ensambla y moldea como una pieza única en un proceso de fabricación patentado llamado Construcción Monocasco Modificada.

AeroSystem Shaping Technology
Gracias a los datos obtenidos de la CFD (Dinámica de Fluidos Computacional) y el túnel de viento, los ingenieros optimizan la forma de cada tubo para ofrecer un rendimiento aerodinámico superior.

PowerCore
Un área de gran tamaño del eje de pedalier/vaina con un diseño del eje de centro con ancho de 86 milímetros completamente integrado (ancho de 92 milímetros para las bicicletas de montaña). Las vainas asimétricas aumentan la rigidez del lado de la transmisión y la estabilidad en el lado contrario.