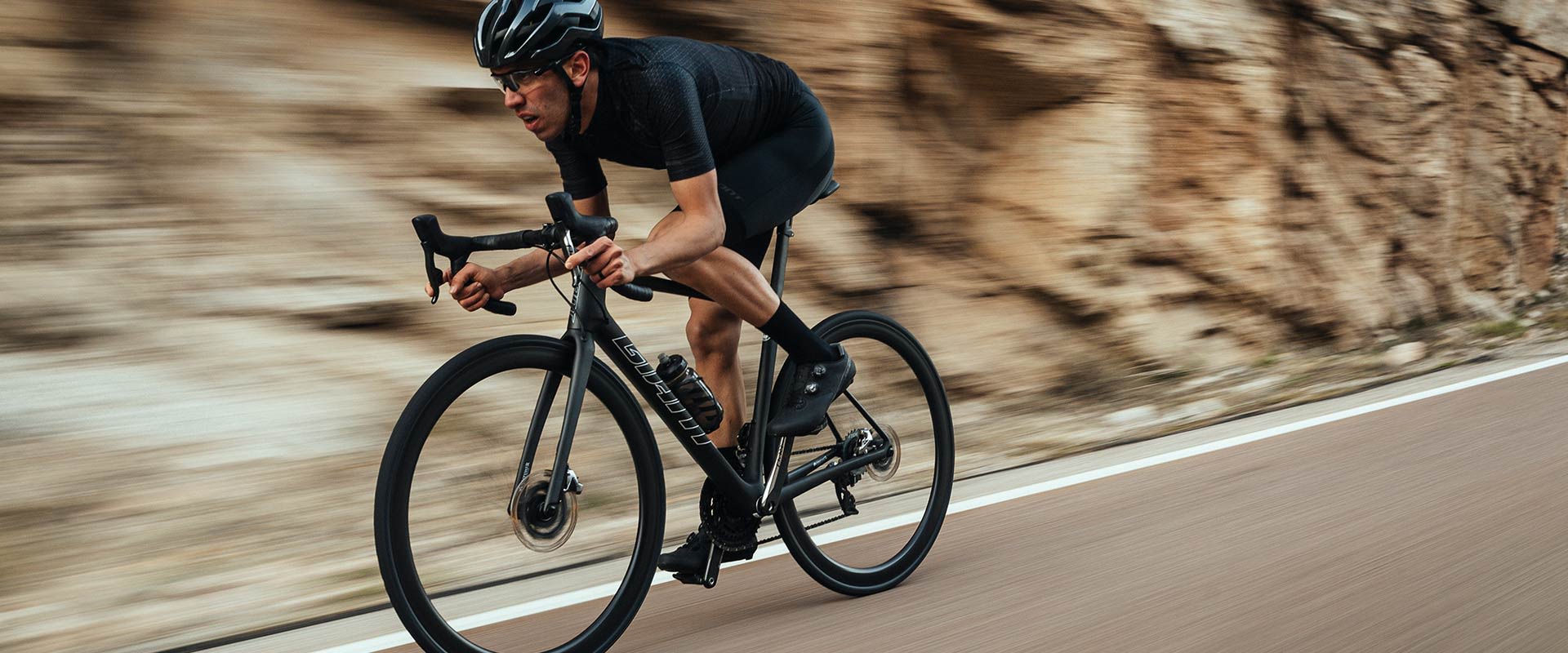 Renace una leyenda. La bicicleta que ha estado a la vanguardia de la innovación en carreras de ruta durante más de tres décadas fue rediseñada para ser aún más ligera, rígida y más aerodinámica. Es la bici definitivo para los obsesionados con el rendimiento.
Destacables
Desde los materiales a la forma de los tubos, hasta la tecnología de diseño y producción, cada aspecto de la nueva TCR Advanced SL Disc fue investigado, diseñado y puesto a prueba para mejorar el rendimiento en la ruta. Mas eficiente y mas aerodinámica que nunca, estas son las tecnologías clave que la hacen más rápida que nunca.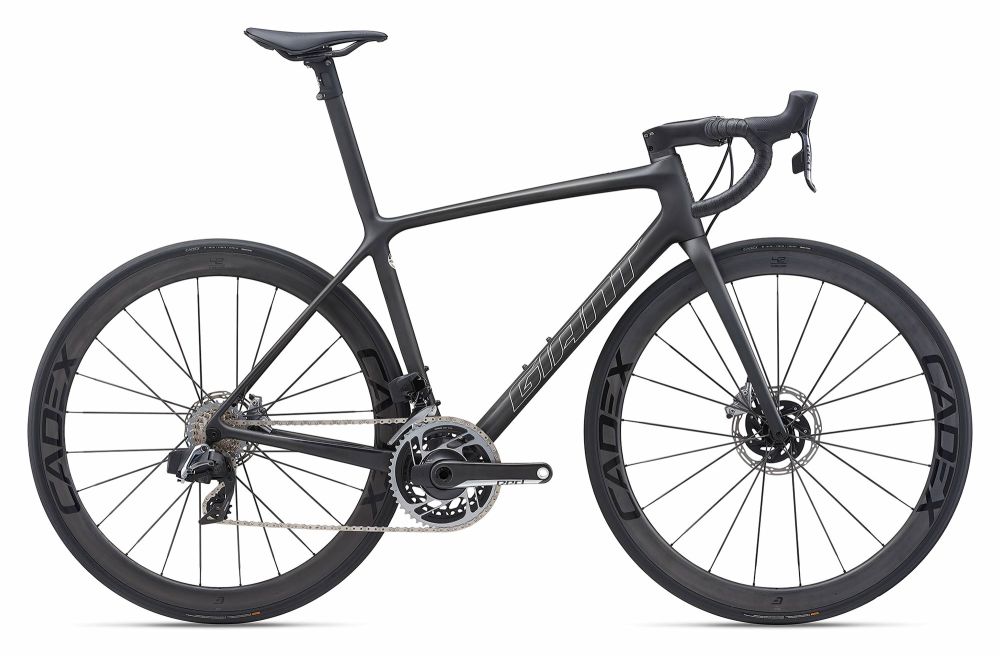 Galería
Selecting any of the image buttons will open a larger image gallery with image descriptions
Tecnologías

Advanced SL Composite Technology
La fibra de carbono, de grado Profesional, se entreteje en nuestra fábrica de compuestos para producir los cuadros más ligeros, resistentes y de la más alta calidad. Esta es la tecnología utilizada por los velocistas profesionales de Giant en casi todas las disciplinas.


Compact Road Design
Presentado por Giant a finales de los '90 para el equipo profesional Team Once, el diseño Compact Road revolucionó la apariencia y la capacidad de rendimiento de las bicis de ruta de competición para siempre. Un tubo superior que se inclina hacia abajo (desde el tubo de dirección hasta el tubo de asiento) reduce el tamaño de los triángulos delantero y trasero, permitiendo concebir una bicicleta más ligera y resistente. Por otra parte, permite a ciclistas de todas las tallas tener un ajuste perfecto.


Integrated Seatpost
Diseñada como un factor clave de rendimiento para el cuadro en general, el poste de asiento integrado permite ahorrar hasta 45 gramos de peso en comparación con los postes de asiento de carbono estándar, además de mejorar la aerodinámica y la comodidad en tus rodadas.


MegaDrive
Un enorme tubo diagonal rectangular y un tubo superior sobredimensionado trabajan juntos para ofrecer una precisión superior en la dirección torsional y lateral delantera. El tubo diagonal con forma rectangular y una ingeniería de precisión ofrecen una rigidez de pedalada y de dirección sin precedentes.


OverDrive 2
La tecnología para tubo de dirección más avanzada de Giant hasta el momento. Diseñado para ofrecer una precisión de dirección sin precedentes, el sistema de dirección sobredimensionado con rodamientos (1-1/2" abajo y 1-1/4" arriba) y el tubo de dirección cónico ofrecen una rigidez delantera superior.


PowerCore
Un área de gran tamaño del eje de pedalier/vaina con un diseño del eje de centro con ancho de 86 milímetros completamente integrado (ancho de 92 milímetros para las bicicletas de montaña). Las vainas asimétricas aumentan la rigidez del lado de la transmisión y la estabilidad en el lado contrario.

RideSense Ready
Este cuadro viene preparado para la instalación del sensor Giant RideSense y el hardware que le acompaña.


Hookless Rim Design
El diseño de rueda Hookless mejora la durabilidad general, ofrece un ancho de llanta interior más amplio sin agregar peso adicional y también ayuda a crear una forma de neumático más redonda, que proporciona un agarre y manejo superiores, así como un mayor soporte de la pared lateral en las curvas. Además, sin el gancho de la rueda para "empujar" el talón de la rueda hacia adentro, el diseño de rueda Hookless ofrece un flujo de aire más fluido entre la llanta y la pared lateral de la llanta, lo que resulta en menor resistencia y un rendimiento aerodinámico mejorado en comparación con las ruedas con gancho estándar.


Tubeless System
Menos ponchaduras, mejor adhesión al camino. Una resistencia mínima para conseguir una conducción más precisa, más rápida. El sistema Tubeless de Giant te permite experimentar todos estos beneficios como nunca antes.