Tight corners, steep run-ups, slippery descents. You never know what you'll get with cyclocross, and that's what this bike is made for. With a lightweight aluminum frame, composite fork and integrated parts, it's smooth and fast on paved roads, dirt, sand or mud.
Highlights
With a superlight ALUXX SLR aluminum frame, matched with a composite fork and 12mm front and rear thru-axles, the TCX SLR gives you smooth, confident handling on all types of terrain. The D-Fuse composite seatpost, a technology first developed by Giant to add compliance to cyclocross bikes like this one, helps smooth out rough terrain. Integrated disc brakes with flat mounts and thru-axles give you added control, and a tubeless ready Giant WheelSystem makes it easy to enjoy the advantages of tubeless tires including a smoother ride quality, less rolling resistance, and a reduced risk of flats.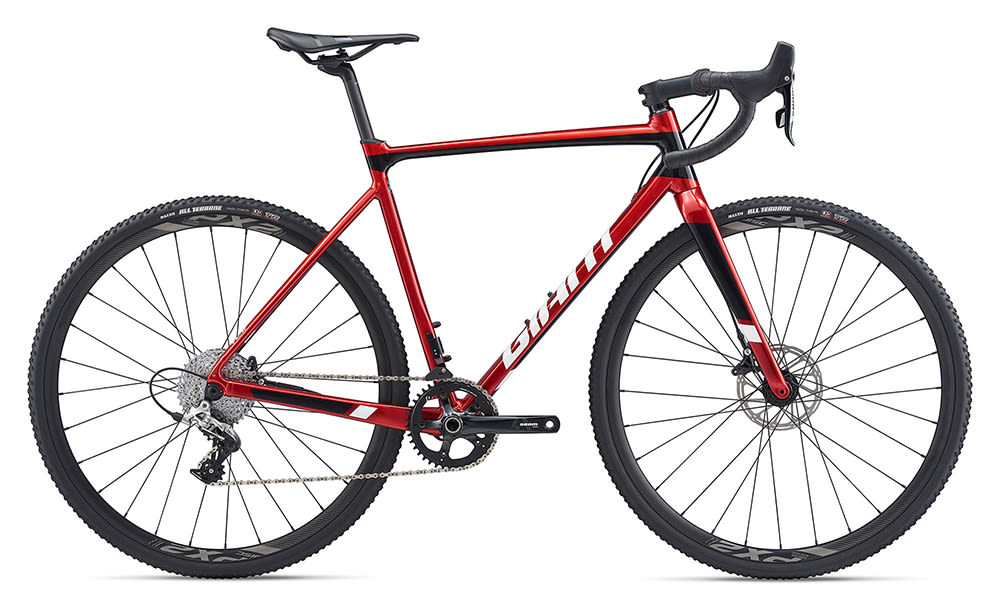 Galleria
Selecting any of the image buttons will open a larger image gallery with image descriptions
Tecnologie

ALUXX SLR Aluminum Technology
Questa tecnologia di telaio in alluminio pro-level è realizzata con i materiali, i metodi di formatura e le tecniche di saldatura più avanzate. Utilizzata per produrre telai superleggeri e ad alte prestazioni, ALUXX SLR offre i migliori rapporti resistenza / peso nelle biciclette Giant in alluminio

Internal Seatpost Clamp
Un leggero meccanismo di bloccaggio del reggisella interamente interno offre una forza di serraggio sicura con prestazioni ed estetica pulite


Tubeless System
Sistema di pneumatici pratico e affdabile che offre maggiore effcienza, comfort e controllo.