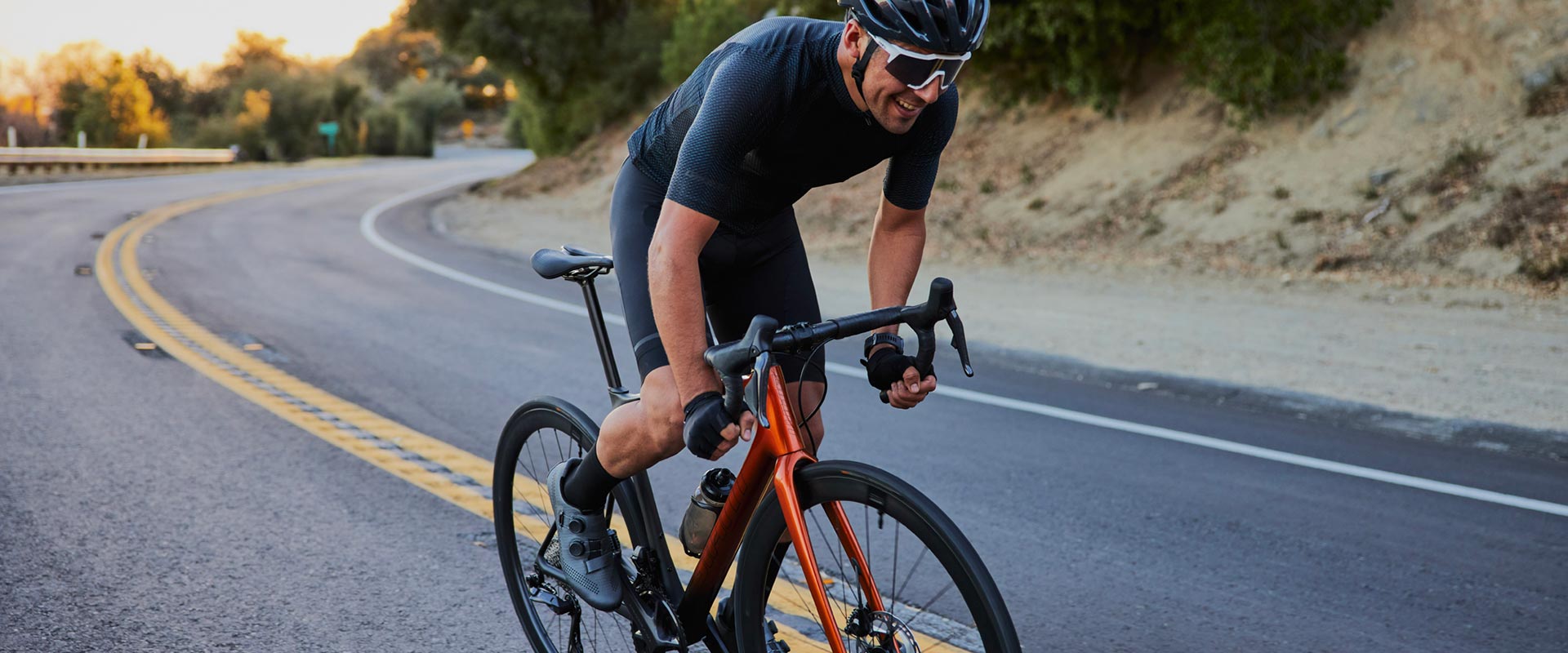 Salite, curve e discese con velocità ed efficienza. Dalle montagne alle pianure, in tutti i tipi di condizioni, questa leggerissima road bike in carbonio ti farà fare il salto di qualità.
Highlights
This podium-seeking road racer is engineered with an Advanced-grade composite frame that boasts an outstanding stiff-to-weight ratio, along with aerodynamic tube shaping in the headtube, downtube and fork. It also features added frame and fork clearance for larger diameter tires up to 32mm, making it a versatile race machine for all types of road conditions. With its proven Compact Road geometry, OverDrive 2 front end, flat-mount disc-brake integration and smooth-riding Variant seatpost, it's a race-tuned performer that excels in all aspects of road riding.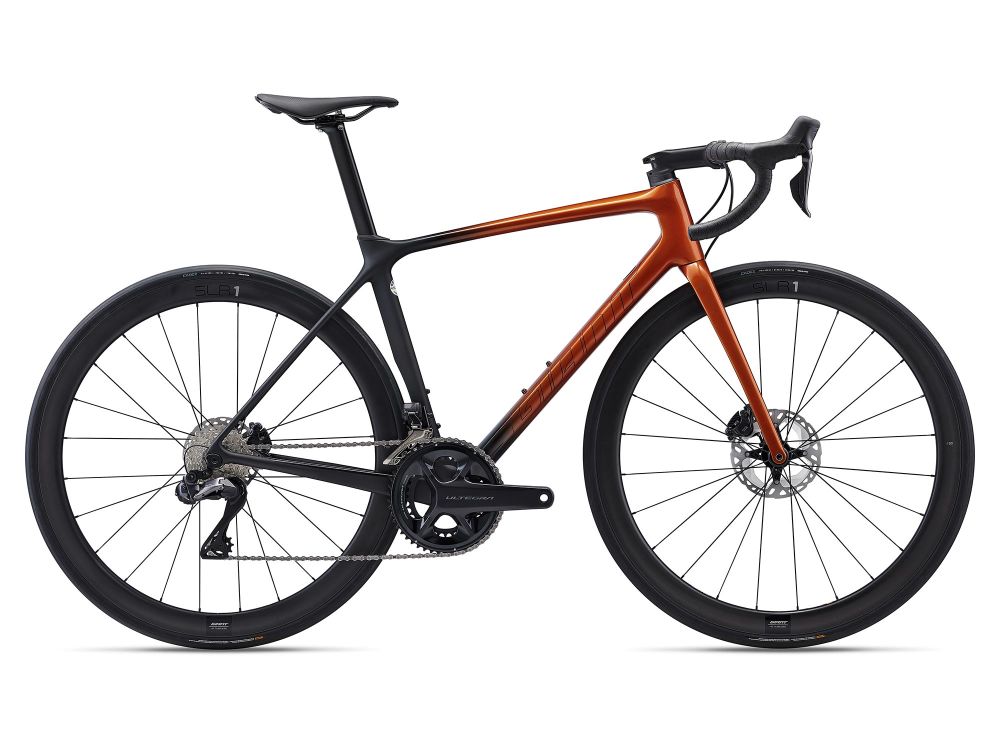 Galleria
Selecting any of the image buttons will open a larger image gallery with image descriptions
Tecnologie

Advanced Composite Technology
ADVANCED COMPOSITE TECHNOLOGY La fibra di carbonio grezzo ad alte prestazioni viene utilizzata per produrre materiale composito personalizzato nello stabilimento di compositi di Giant. Estremamente leggeri, rigidi e conformi, questi telai artigianali, presentano i seguenti materiali e processi. Materiali 1. MATERIALE A base di carbonio grezzo ad alte prestazioni per un elevato rapporto rigidità / peso. 2. RESINA La resina High Performance Formula fornisce un livello elevato di minimizzazione dei vuoti (meno bolle) pur mantenendo caratteristiche di resistenza eccezionali. Le particelle che assorbono le vibrazioni vengono aggiunte per aiutare a disperdere gli impatti causati dalla strada. 3 TECNICHE DI COSTRUZIONE COSTRUZIONE MONOSCOCCA MODIFICATA: Il triangolo anteriore (tubo obliquo, tubo sterzo, tubo superiore, tubo verticale) è assemblato e stampato come un unico pezzo continuo. Questa metà anteriore viene quindi unita ai foderi verticali e orizzontali in un processo secondario. La monoscocca modifcata elimina il foglio composito più esterno per ridurre il peso senza compromettere la qualità della guida, la resistenza o la rigidità.

Compact Road Design
Presentato da Giant con il team professionale ONCE negli anni '90, Compact Road ha rivoluzionato per sempre l'aspetto e la sensazione delle bici da strada ad alte prestazioni. Un tubo obliquo inclinato verso il basso (dal tubo sterzo al tubo sella) crea triangoli anteriori e posteriori più piccoli per una bici più leggera e rigida. Inoltre, rende più facile ottenere un fit ideale per i ciclisti di tutte le taglie.

MegaDrive
Un tubo obliquo rettangolare di grandi dimensioni e un tubo superiore sovradimensionato lavorano all'unisono per offrire una precisione di sterzata laterale e torsionale anteriore superiore. Il tubo obliquo di forma rettangolare, progettato con precisione, offre una sterzata e una rigidità di pedalata senza precedenti

OverDrive 2
La più avanzata tecnologia dei tubi di sterzo presente nelle attuali biciclette Giant. Progettati per offrire prestazioni di sterzo front-end senza precedenti, i cuscinetti per cuffe oversize del sistema (1 1/2 "inferiore, 1 1/4" superiore) e il tubo dello sterzo conico lavorano in armonia per fornire la massima rigidità dello sterzo.

PowerCore
Dotazione di una staffa inferiore completamente integrata, larga 86 millimetri (larghezza di 92 millimetri per le bici offroad). I foderi asimmetrici forniscono maggiore rigidità sul lato guida e stabilità sul lato opposto.

Variant Seatpost
Design brevettato del reggisella offre un bilanciamento ottimizzato di peso leggero, una qualità di guida superiore e una semplice regolazione per migliorare le prestazioni di gara della gamma stradale TCR

Tubeless System
Sistema di pneumatici pratico e affdabile che offre maggiore effcienza, comfort e controllo.