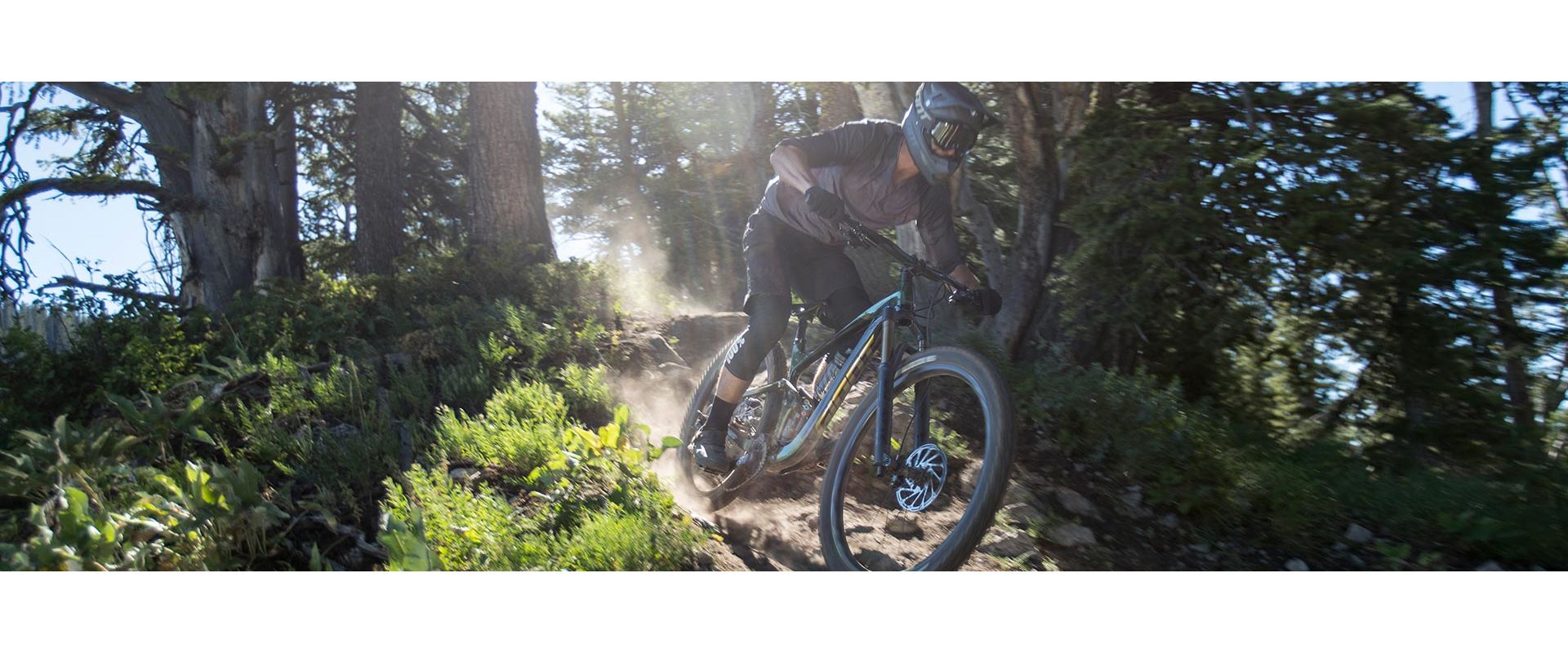 Vai più veloce, gira più grosso e su linee più scassate con il totale controllo! Tutto ciò che ha reso leggendaria la Reign, su delle ruote da 29''. Precisa, smooth ed inarrestabile, nata per volare sui più aggressivi terreni dell'enduro!
Highlights
When it comes to building the ultimate enduro machine, we look to Giant Factory Off-Road Team riders who are out there pushing the limits of their bodies and bikes. This bike is for them—and for everyone else who loves to charge hard. We engineered the geometry of the Advanced composite frame and swingarm around larger diameter 29-inch wheels. That means shorter chainstays, a longer toptube, and just the right angles with the headtube (65 degrees) and seattube (76.8 degrees). Then we gave it an updated Maestro suspension system with 146mm of rear suspension. With a new trunnion mount shock and Advanced Forged Composite rocker arm, the rear suspension feels super plush, active and shreddable. Beyond that, the new Reign Advanced Pro 29 features everything you need in a pro-level enduro machine, including a cleanly routed dropper seatpost, the latest Giant WheelSystem with Boost hub spacing, and tubeless tires set up right out of the box.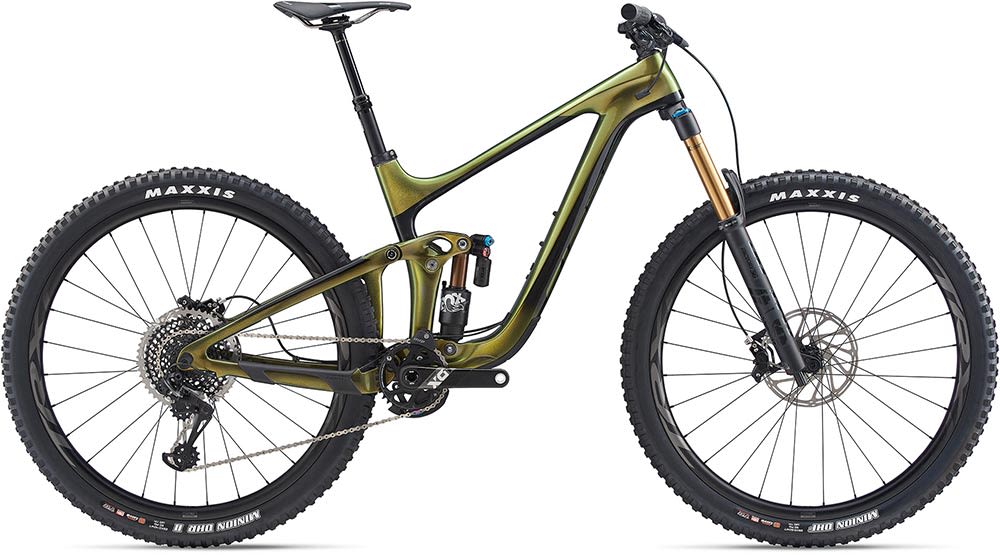 Galleria
Selecting any of the image buttons will open a larger image gallery with image descriptions
Tecnologie

Advanced Forged Composite Technology
Questo processo di stampaggio ad alta pressione viene utilizzato per produrre componenti dalla forma complessa. Sviluppato e perfezionato nello stabilimento di produzione di compositi all'avanguardia di Giant, ci consente di creare componenti più leggeri e durevoli rispetto all'alluminio o alle parti composite standard. La chiave per la tecnologia Advanced Forged Composite è la costruzione multidirezionale in carbonio e un nuovo processo innovativo che utilizza stampaggio a pressione estrema.


ALUXX SL Aluminum Technology
Questo materiale in alluminio ad alte prestazioni e all'avanguardia è realizzato prevalentemente in lega 6011 e offre i migliori rapporti resistenza-peso. I telai caratterizzati da questa tecnologia dispongono inoltre di ulteriori tecnologie di saldatura esclusive per una qualità di guida ad alte prestazioni.


Maestro Suspension Technology
Non importa quale avventure fuoristrada tu stia cercando, Giant's Maestro Suspension ti aiuta a ottenere il massimo ogni tuo sforzo. Controllo, trazione, comfort, velocità: ottieni il meglio con Maestro. Dalle veloci ed effcienti biciclette XC alle bici down-hill, Maestro è una piattaforma adattabile con sospensione totale che offre sospensioni posteriori morbide e attive per ogni tipo di percorso e tutti i tipi di terreno. TRE VANTAGGI CHIAVE: EFFICIENZA NELLA PEDALATA Sia che tu stia correndo in salita o su un terreno particolarmente roccioso, Maestro Suspension ti offre supporto costante ad ogni pedalata senza compromettere l'effcienza. ATTIVITÀ DI SOSPENSIONE COMPLETA Dalle vibrazioni ad alta frequenza alle compressioni di grande impatto, Maestro Suspension assorbe l'intero spettro degli impatti lungo il tuo percorso. INDIPENDENZA TOTALE DEL FRENO Anche applicando la massima forza frenante, Maestro Suspension rimane attivo e offre un controllo migliore.


OverDrive
E' la tecnologia originale Giant a forcella sterzata sovradimensionata. Progettata per fornire prestazioni di sterzata front-end precise, i cuscinetti delle cuffe sovradimensionati del sistema (1 1/4 "inferiore e 1 1/8" superiore per strada, 1 1/2 "inferiore e 1 1/8" superiore per montagna) e di forma conica e il tubo dello sterzo funzionano congiuntamente per fornire una rigidità di sterzata ottimale


Tubeless System
Sistema di pneumatici pratico e affdabile che offre maggiore effcienza, comfort e controllo.