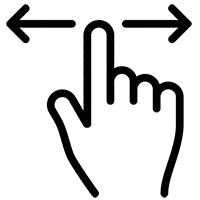 Compare Models

Talon 29 1

View bike

Talon 29 1 (GE)

View bike

Talon 29 2

View bike

Talon 29 2 (GE)

View bike

Talon 29 3

View bike

Talon 29 3 (GE)

View bike

Talon 29 4 (GI)

View bike

Kotači

Giant GX03V 29", alloy, double wall, 21mm inner width
Giant GX03V 29", alloy, double wall, 21mm inner width
Giant GX03V 29", alloy, double wall, 21mm inner width
Giant GX03V 29", alloy, double wall, 21mm inner width
Giant GX03V 29", alloy, double wall, 21mm inner width
Giant GX03V 29", alloy, double wall, 21mm inner width
Giant GX03V 29", alloy, double wall, 21mm inner width

Ručice mjenjača

SRAM Eagle SX
Shimano Deore
Shimano Acera
Shimano Altus
Shimano Altus
Shimano Altus
Shimano SL-M315

Pogon

SRAM Eagle SX, 30t
Shimano FC-MT500-2, 26/36
Shimano FC-MT101, 22/36
Shimano FC-MT101, 22/36
Prowheel forged, 22/36
Prowheel, 22/36
Prowheel Flint, 22/32/44

Vilica

Suntour Raidon 29", air spring, 100mm, QR, LO-R, alloy steerer, rebound adjust
RockShox XC30 coil spring, PopLoc remote lock-out
RockShox XC 30, coil spring, preload adjust, TurnKey hydraulic lockout
Suntour XCR 32 coil, RL-R, remote lockout, QR
SR Suntour XCT30 HLO 29", 100mm , lockout, preload adjuster
SR Suntour XCM RL 29", 100mm, remote lockout preload adjuster
SR Suntour XCE 28 DS 29

Boje

Charcoal / Neon Yellow, Gray / Green
Gray / Green, Black / Pure Red
Gray / Silver, Orange / Gunmetal Black
Charcoal / Blue, Silver / Black
Charcoal / Pure Red, Black / Green
Black / Green, Pure Red / Silver
Gray / Black, Charcoal / Blue
ALUXX Grade Aluminum Frameset
Formed from raw materials in Giant's own forging facility, this proprietary 6061 alloy features a best-in-class strength-to-weight ratio.
Gusset-Free Design
Giant pioneered the use of radically shaped tubesets that provide all the strength and stability of gusseted tubes without added material and welds.
29-Specific Geometry
Updated XC frame geometry is tailored for 29-inch wheels to optimize control, acceleration and stability.