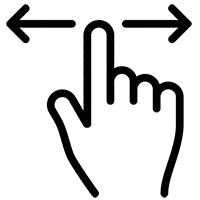 Compare Models

ATX 1

View bike

ATX 1 (GE)

View bike

ATX 2

View bike

ATX 2 (GE)

View bike

ATX 3

View bike

ATX 3 (GE)

View bike

ATX 3 Disc

View bike

ATX 3 Disc (GE)

View bike

Kotači

Giant GX03V 6061 Aluminum, double wall, 21mm inner width
Giant GX03V, alloy, double wall, 21mm inner width
Giant GX03V 26/27.5, alloy, double wall, 21mm inner width
Giant GX03V 26/27.5, alloy, double wall, 21mm inner width
Giant GX06 26/27.5, alloy, double wall, 19mm inner width
Giant GX06 26/27.5, alloy, double wall, 19mm inner width
Giant GX03V 26/27.5, alloy, double wall, 21mm inner width
Giant GX03V 26/27.5, alloy, double wall, 21mm inner width

Ručice mjenjača

Shimano SL-M315
Shimano SL-M315
Shimano SL-M315
Shimano SL-M315
Shimano EF41
Shimano EF41
Shimano EF41
Shimano EF41

Pogon

Prowheel forged, 22/36
Prowheel forged, 24/34/42
Prowheel forged, 22/36
Prowheel forged, 24/34/42
Prowheel forged, 24/34/42
Prowheel forged, 24/34/42
Prowheel forged, 24/34/42
Prowheel forged, 24/34/42

Vilica

SR Suntour XCT30 HLO 26/27.5 XCT HLO 26 ,100mm
SR Suntour XCT30 HLO 26/27.5 XCT HLO 26 ,100mm
SR Suntour XCE 26/27.5", 100mm
SR Suntour XCE 26/27.5", 100mm
SR Suntour M3030A 26/27.5", 75mm, preload adjustable
SR Suntour XCE 26"/27.5", 100mm
SR Suntour M3030A. 26/27.5", 75mm travel, preload adjustable
SR Suntour XCE 26"/27.5", 100mm

Boje

Vibrant Blue / Metallic Black, Gray Black
Vibrant Blue / Metallic Black, Gray / Black
Metallic Black / Blue, Carmine / Silver
Metallic Black / Blue, Carmine / Silver
Metallic Black / Gray, Black / Pure Red, Olive Green
Metallic Black / Gray, Gray / Neon Yellow
Metallic Black / Gray, Black / Pure Red
Metallic Black / Gray, Gray / Neon Yellow
ALUXX Grade Aluminum Frame
Formed from raw materials in Giant's own forging facility, this proprietary 6061 alloy features a best-in-class strength-to-weight ratio.
Integrated Rack Mounts
Built-in mounts make it quick and easy to to add bags and accessories for adventure riding.
Internal Cable Routing
Provides clean, streamlined looks and performance in variable riding conditions.