Canadian Reece Wallace loves combining two of his greatest passions in life: freeriding and flying. Last year he created a video about loading his Reign Advanced mountain bike into his 46-year-old Cessna plane and searching out new trails to ride on Vancouver Island. This year, Reece embarked on a new adventure in flight. This is his nod to the fine people who are dedicated to finding and rescuing hikers, mountain bikers and other explorers when things go wrong in the backcountry.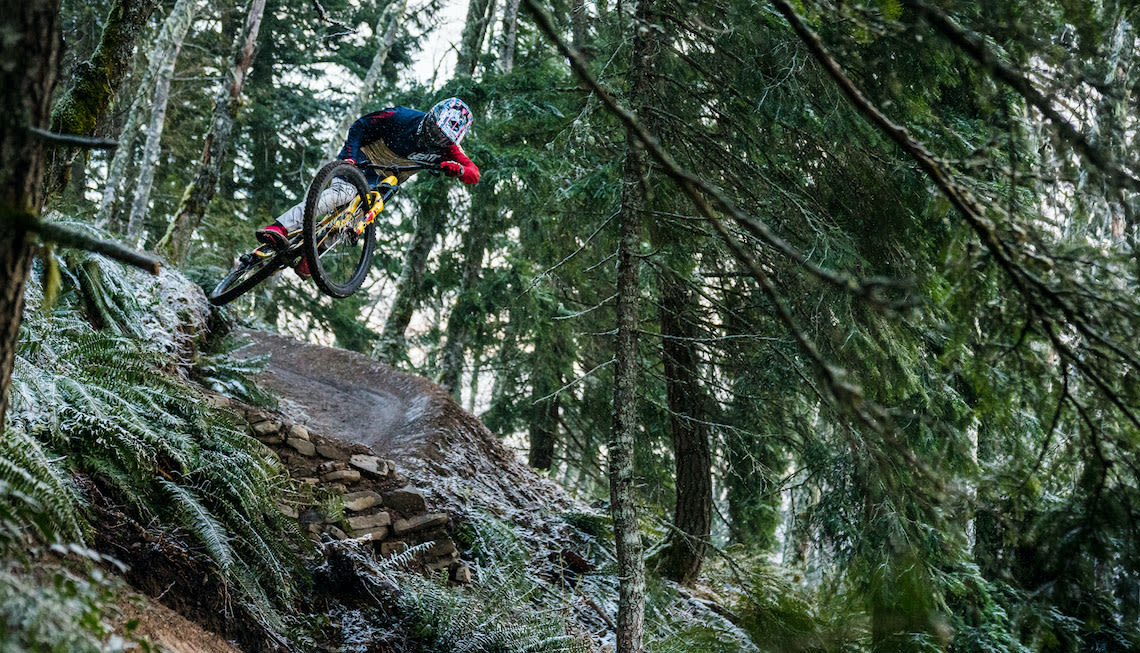 Like many action sports, there's a certain level of risk with mountain biking. But most of us don't have a consequences and contingency plan as part of our pre-ride checklist. That's pilot lingo for being prepared. As a pilot myself, I'm trained to think about the unforeseen circumstances that can occur while flying (or riding).
 
Flying an aircraft involves route planning, safety checklists, and always having a plan B and a plan C as standard procedure. A deep understanding of logistics and contingency planning is required for mission success.
There's obviously a lot less to consider for a mountain bike ride, but a quick spin before sunset can turn bad if things don't go according to plan. Fortunately, there's a group of people whose job it is to bail you out—search and rescue technicians, also known as SARTECHs.
 
The Royal Canadian Air Force Search and Rescue teams are the inspiration behind my new Reign Advanced Pro 29. I had it painted to match the livery of Canada's staple Search and Rescue aircraft, the De Havilland DHC-5 Buffalo. The Buffalo is a 50-year-old plane with striking yellow and red paint that stands out in almost any situation a crew might find itself in. Being on call 24/7, these dedicated folks are ready to go at a moment's notice, often being called into treacherous areas with harsh accessibility, adverse weather and remote locations.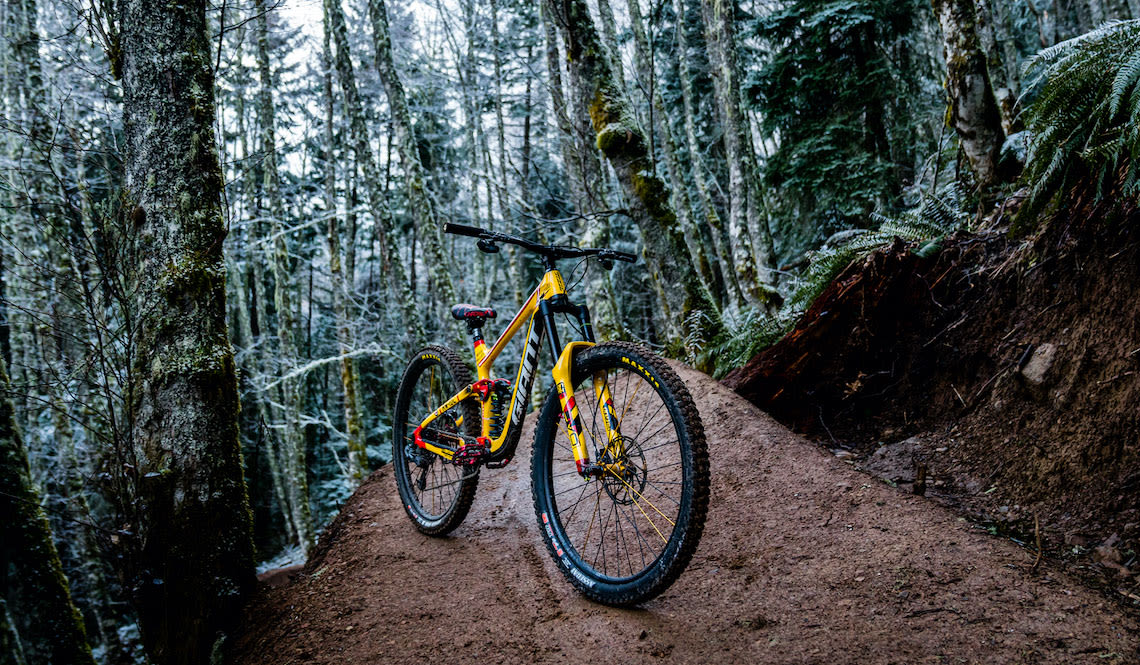 Many search and rescue operations are run purely on a volunteer basis. The North Shore Rescue Society in Vancouver, British Columbia is a prime example. Their workforce is composed of volunteers, regular people who donate their free time to help those in distress, many of whom are mountain bikers.
 
My Reign Advanced Pro 29 sports similar colors and graphics as the Buffalo—highway line yellow, with a red-and-white lightning bolt. The bike invites people to ask questions. My hope is that it sparks interest around Canada's SARTECHs. Having RCAF and S&R insignias in the design pays tribute to the selfless service that too often goes unnoticed. I also hope the bike has a positive impact effect on the morale of these search and rescue crews. They work to keep us safe on our adventures, both on and off the ground, and for that we should be thankful.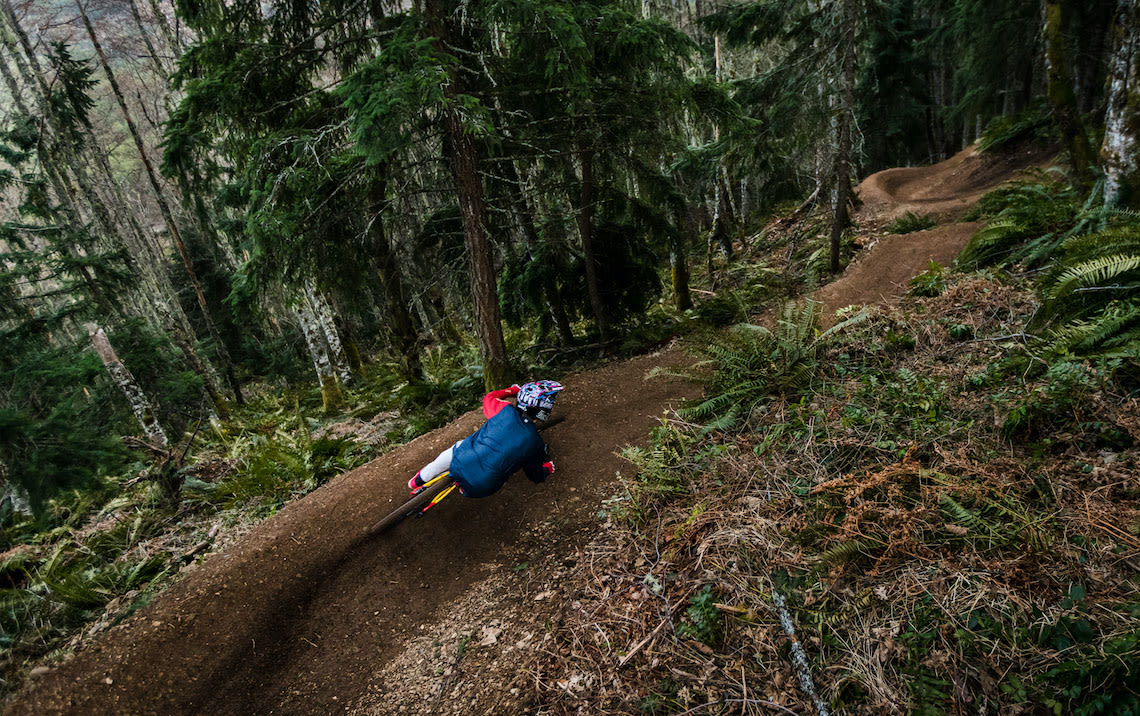 Why did I choose the Buffalo from all the various search and rescue aircrafts that exist? Well, it's kind of like picking the right bike for the trail. Short take-off and landing (STOL) capabilities, critical for access to remote areas, was a must. And slow cruising speeds enable ample time for this aircraft to survey terrain for adventurers who are lost and in distress. These traits, coupled with the high contrast paint scheme, make the plane one of my personal favorites.
 
The Buffalo pushes the limit on what's possible in an airplane by going into remote, harsh environments and being able to perform. As a mountain biker, I was inspired by this to push my own limits in this video.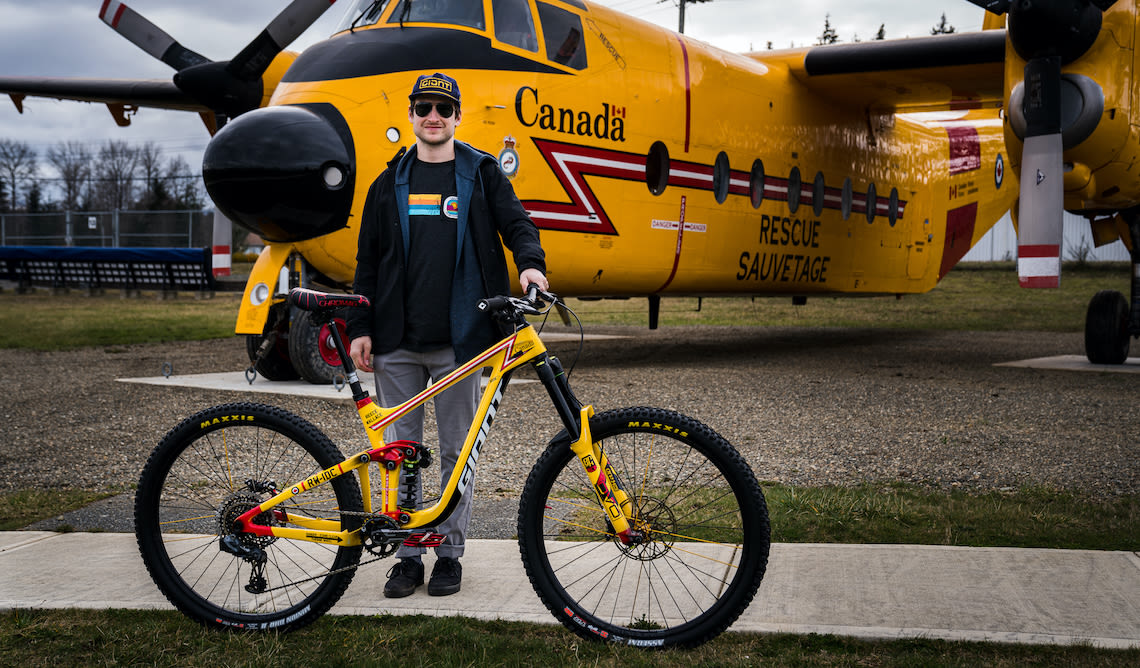 My team and I hand built the entire trail used for the video. With an emphasis on speed, jumps, bike control and spatial awareness, I was able to link top-to-bottom runs aboard my new Reign. Every aspect of the trail was considered. Every berm, lip and steep section was carefully crafted, making sure everything was up to spec.
 
The Reign is the perfect bike to handle the rigors of modern trail riding: lightweight, stiff, balanced and supportive. The 29-inch wheels help with stability, carry speed over rough terrain, and improve grip. Interestingly, the Reign and Buffalo both share performance advantages of being lightweight, durable and stiff. It's these shared qualities between the two machines that I love so much.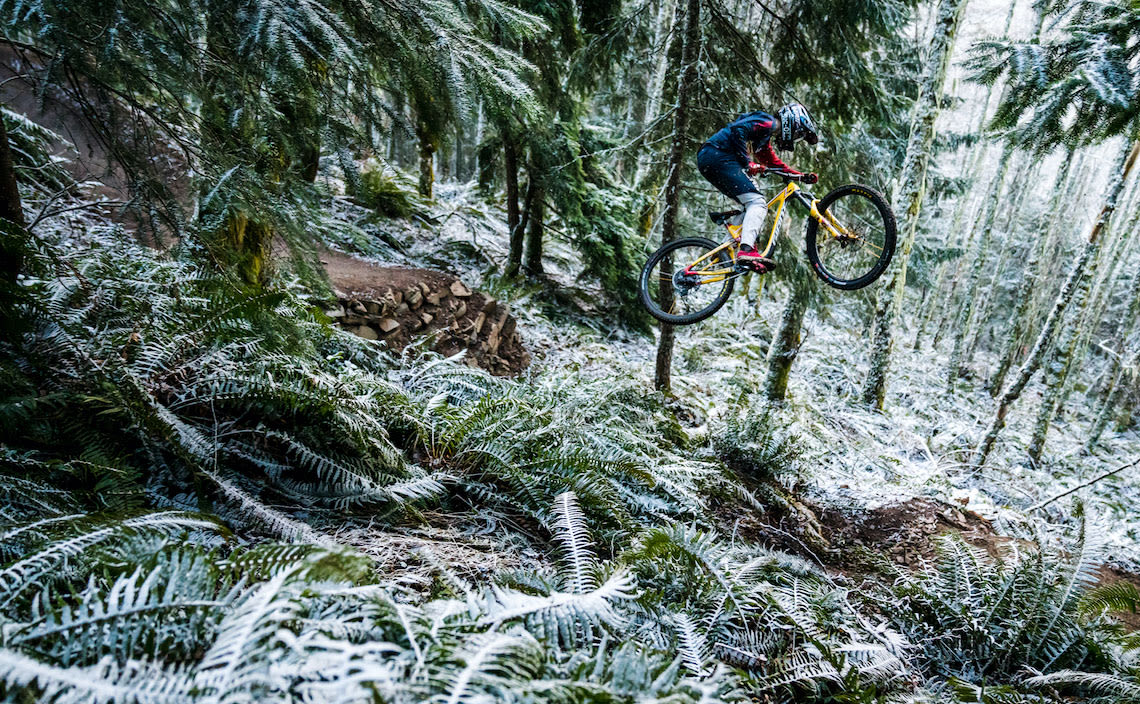 I hope the combination of my custom-painted Reign, along with the sculpted trail, brings awareness to search and rescue teams not only in Canada, but across the world. I want to let the SARTECHs know that their selfless efforts do not go unnoticed. That the public is indeed aware and supportive of the work they do. For me it's important to have this level of respect for their work, because no matter the occasion, they have our backs.
Photos: Liam Wallace
Video Produced by Anthill Films / Directed by Matt Butterworth