Zwift Aussie Hump Day Ride with Tim Searle

Tim Searle, an Englishman living in Australia, began training on Zwift in 2015 following an injury from a crash. He was immediately hooked, but says at the time there were few organized group rides that fit in with Australian time zones. So in April 2016, he started the Aussie Hump Day Ride on Wednesday evenings Australian time. The ride quickly grew into one of the biggest community-led social rides on Zwift with up to 500 participants each week.
As for Tim, whose nickname is "Bacon," you could say he's the king of Zwift. He was the first person to top 100,000 kilometers of riding, and these days he puts in about 24 hours a week on the online training platform. Alistair Wilson of Giant Australia caught up with Tim to talk about how the AHDR came about and learn a bit more about the man behind the avatar.
-----
Q: That sounds like an English accent! When did you first move to Australia and what brought you to the lovely little town of Coffs Harbour?
A: I'm from just south of London. I came to Australia in 2000 with my Australian fiancé to visit her father who was suddenly taken ill. I immediately fell in love with Australia and we soon decided to settle here. My wife's home town of Coffs Harbour appealed as a good base with its great climate and diverse landscape. We now have two daughters and still love it here.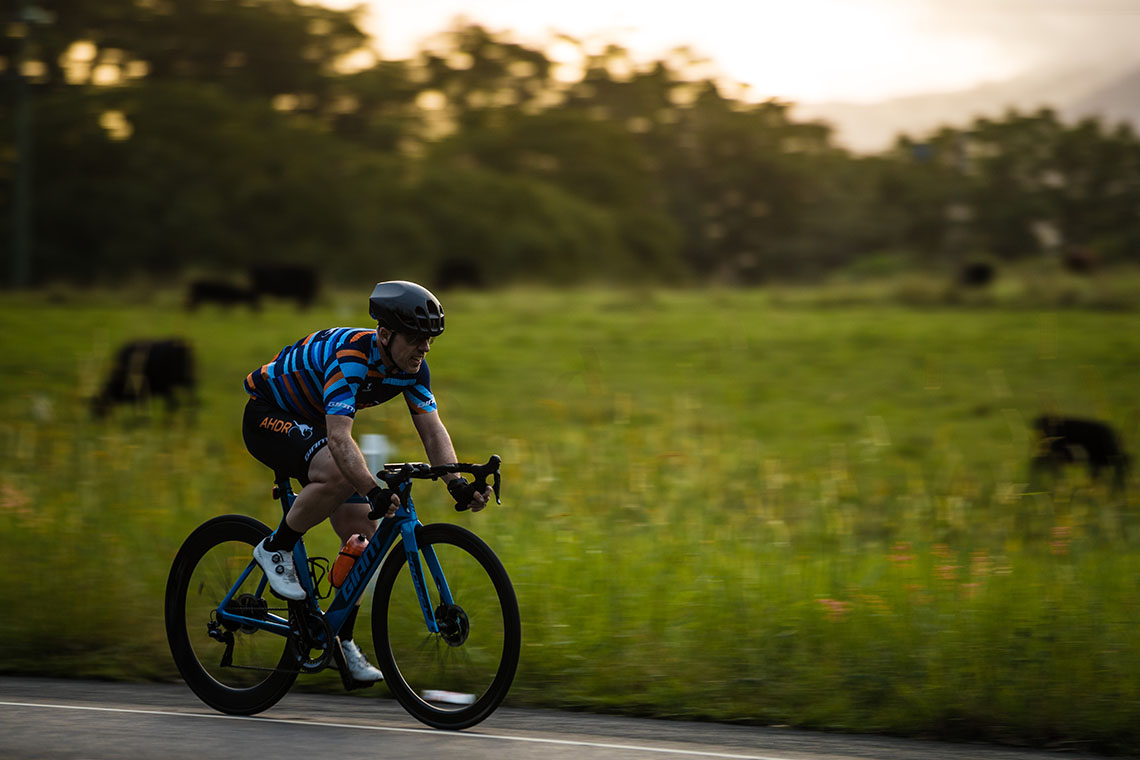 Q: How long have you been into cycling and what first got you into the sport?
A: I cycled a lot as a child in the UK. As I grew up football took over and cycling took a back seat. When my knees decided they could no longer cope with a lot of running I came back to cycling. I immediately joined local group rides and our local club. I've ridden a bike most days over the last 10 years. I watch a lot of pro racing!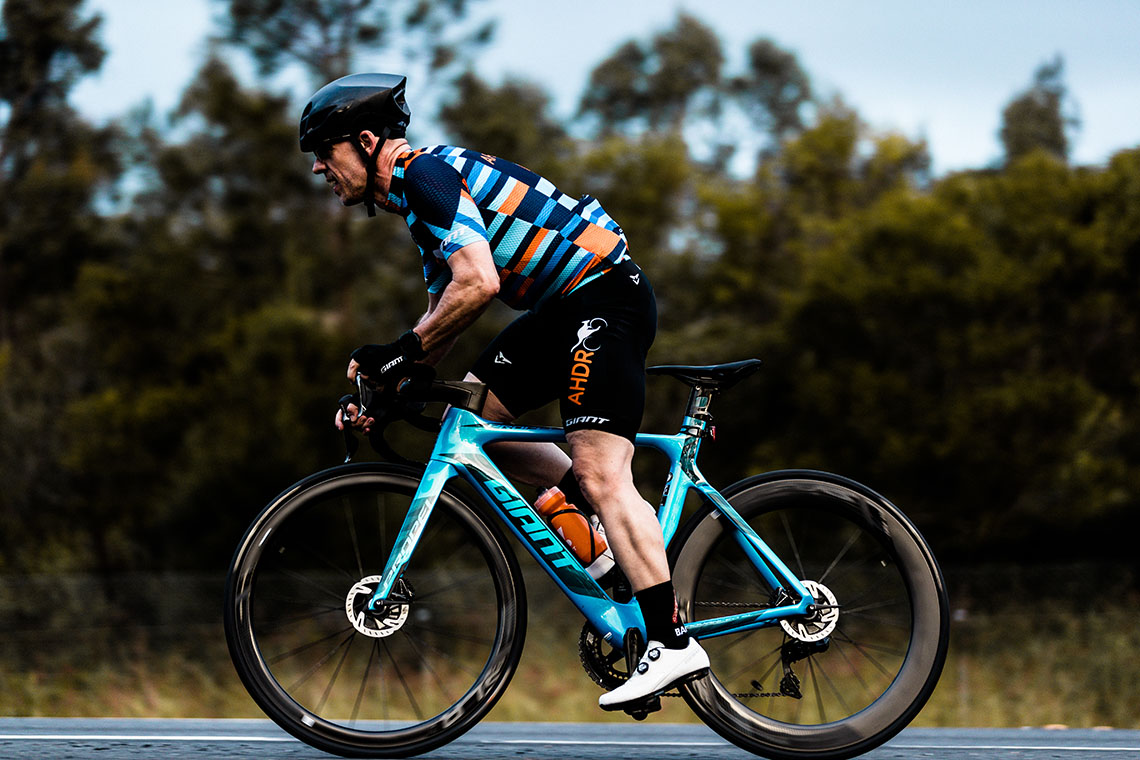 Q: Has indoor cycling always been a part of your training or was there something in particular that got you into it?
A: I had an interest in the emerging indoor cycling training software and trainers as I have always loved tech and computers, so virtual cycling was always going to be a good fit for me. It took a bad accident descending our local Dorrigo Mountain to force me to start to use indoor cycling as a training tool.
Q: What do you think are some of the benefits of indoor training versus training out on the road?
A: Indoor training has a number of benefits. It is safer as there are no vehicles and other obstacles. There is no poor weather or light. It is also effective training as you can do exactly the workout you need every time without interruption. I am also 'time poor' and with a dedicated setup I can be on the bike and training within five minutes.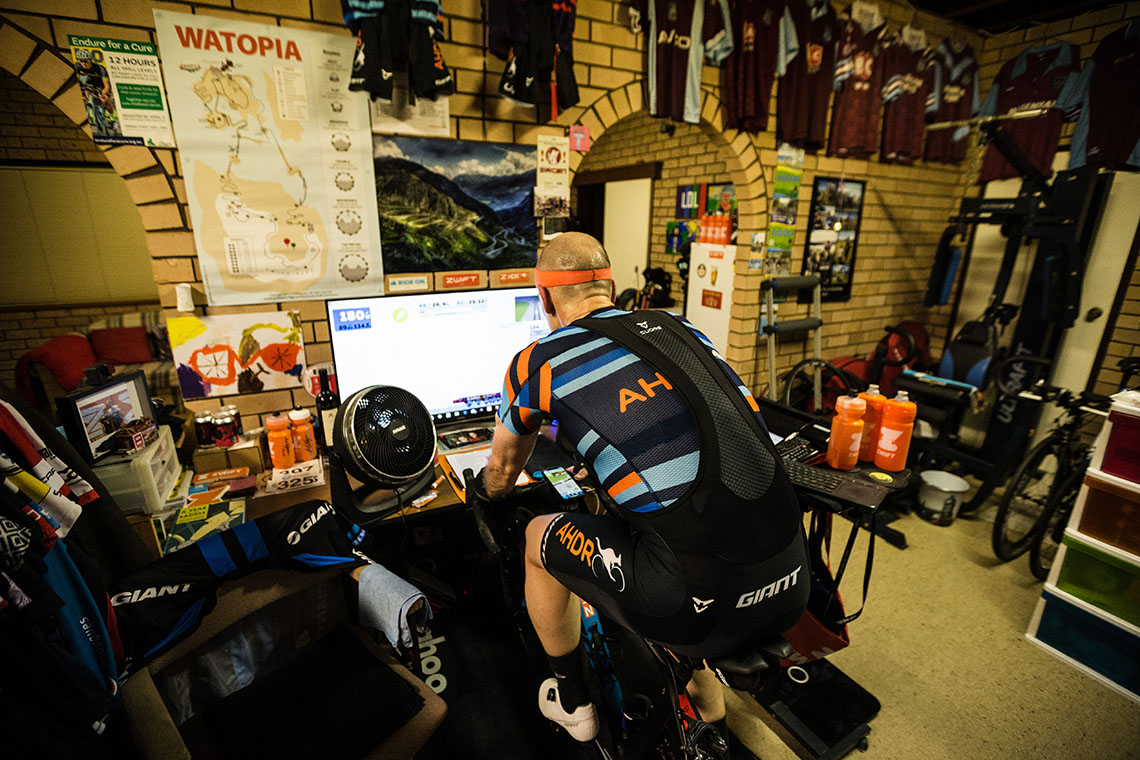 Q: How did you first discover Zwift and how did the Aussie Hump Day Ride (AHDR) come to fruition?
A: I joined Zwift as a beta tester in April 2015 after hearing about it from a friend. After my accident in October 2015 I got properly set up with a smart trainer and started free-riding. I marvelled at being able to ride with others from Australia and all over the world. 
I enjoyed the social side of Zwift but soon discovered that there very few organised group rides that fit in with the Australian time zones. I started the Aussie Hump Day Ride (on a Wednesday at 7PM AEST) in April 2016 with the aim of being a group ride that Aussies of different abilities could come along to, ride with other Aussies and have something for everyone. We quickly grew to be one of the biggest community led social rides on Zwift with up to 500 attendees from all over the world. 
Giant came on-board two years ago and we've gone from strength to strength. We now run organised group rides catering to all sorts of abilities every day of the week, ranging from social cruises and bunch rides to handicapped racing and climbing rides. Our AHDR community now numbers around 2000 and continues to grow. 
I still lead a lot of the AHDR rides myself as nothing gives me more pleasure than helping a group get the best out of their indoor training experience. I want to see people on their bikes!
My nickname "Bacon" came from Zwift due to predictive text struggling with the word beacon. My requests for riders in group rides not to ride off ahead of us often came up on screen as "stay with the bacon"!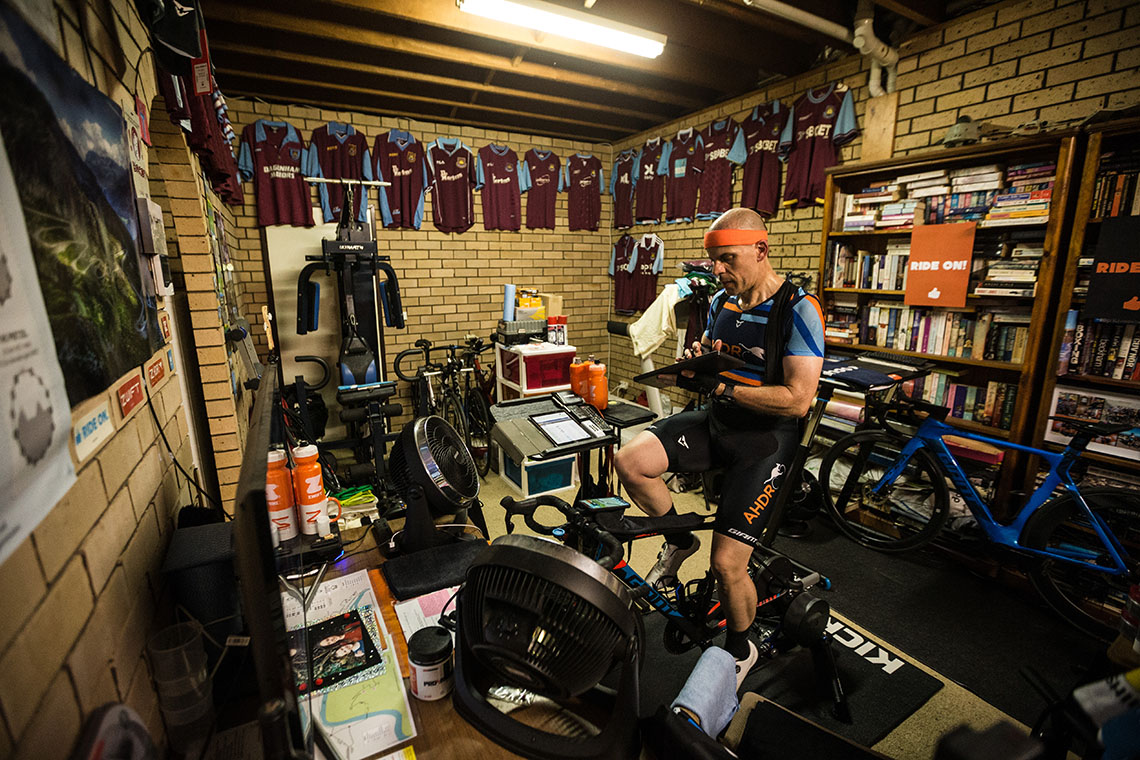 Q: How many years did it take you to do over 100,000 kilometers on Zwift?
A: It took me around three years to ride 100,000 kilometers on Zwift, although over 80,000 was done in two years. I typically ride 100 kilometers a day split into an early morning and an evening session. Much of this is done leading group rides. I love the social aspect of Zwift.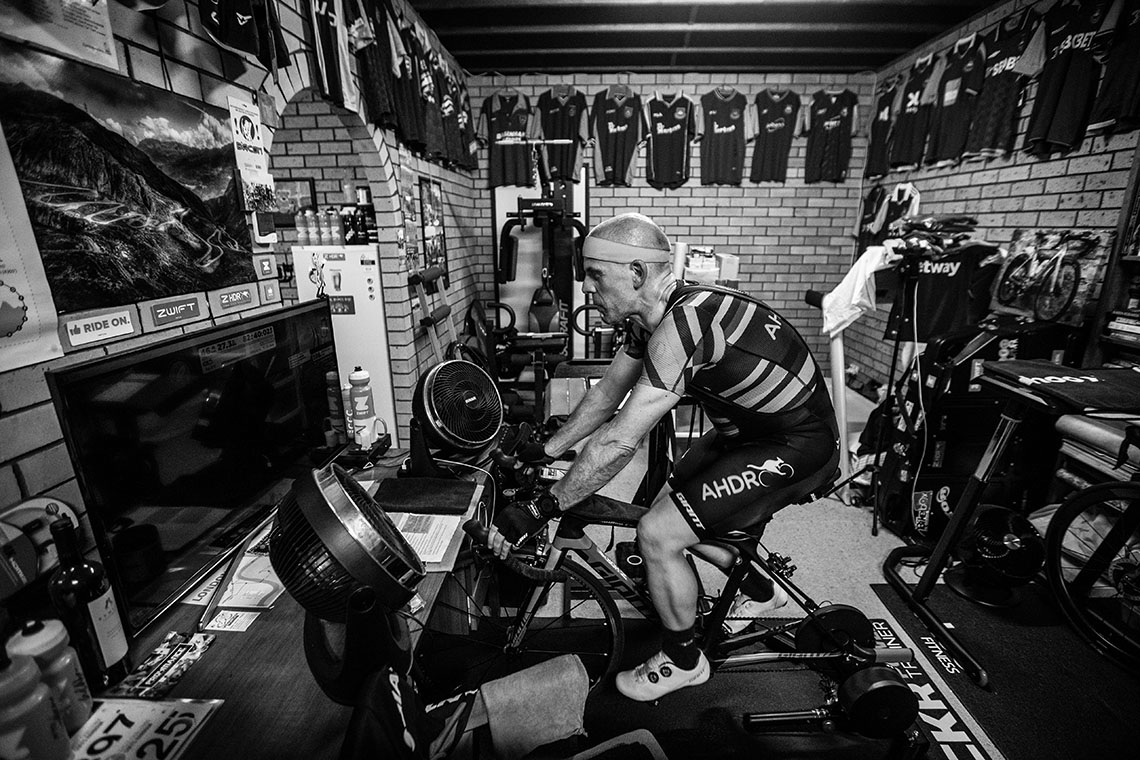 Q: How does your indoor vs outdoor split look on the bike each week? (I.e. number of kms / hours doing each)
A: I ride around 24 hours a week. Around 90% is virtual cycling. I get outside every weekend like most people. I also do the odd event or race. It is just much more convenient for me to ride indoors during the week. I don't see virtual cycling as a replacement for riding outside, but it enables me to get in some effective training when I'm time-crunched whereas I previously couldn't.
Q: Looks like you have a pretty awesome man cave for your indoor training! What "must haves" would you say make for a great indoor training setup?
A: I think there are few things that make the whole experience better. A decent smart trainer makes a world of difference. It is worth spending a little more in this area in my opinion. Obviously immersive software like Zwift is also very important to me. I could not do the riding I do whilst listening to music and watching TV. The other thing is a decent fan setup. This can be trickier to solve than one might think!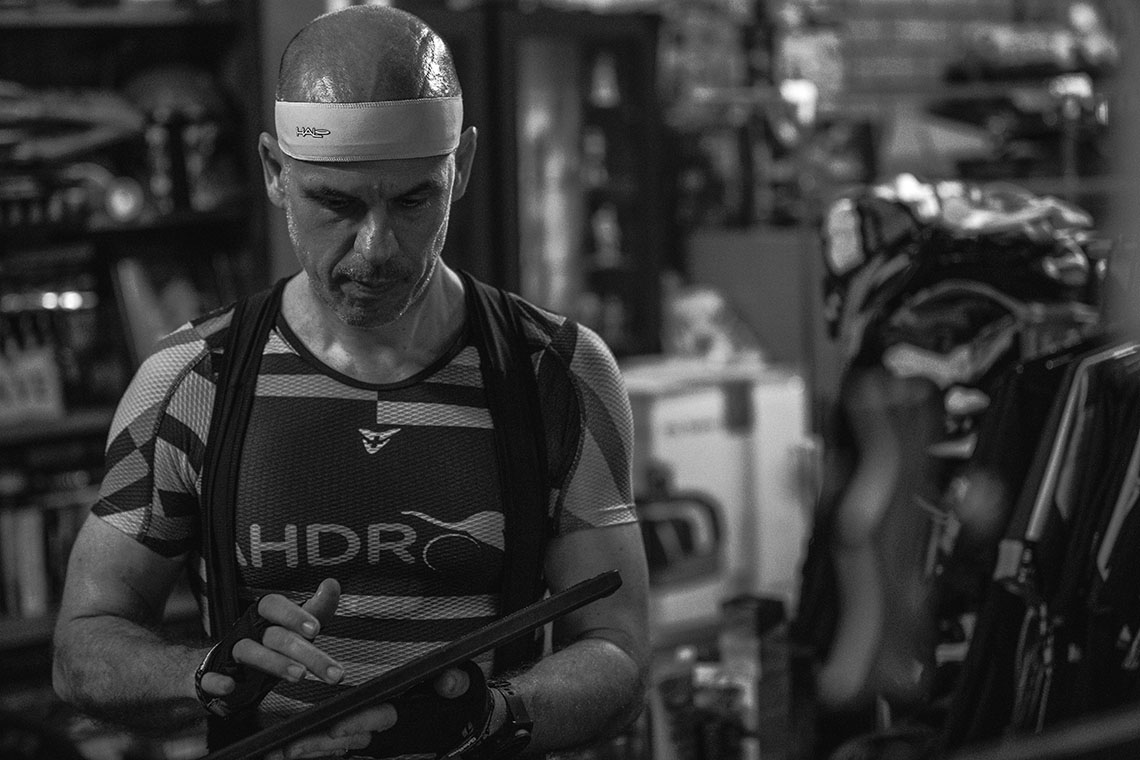 Q: It's awesome that we're seeing so many women participate on Zwift, how long has the women's AHDR been going and how many ladies are regularly joining each week?
A: We found that some ladies found using Zwift a little intimidating at times. We started up our Ladies only AHDRL ride two years ago as an event where ladies could ride together. It is headed up by Michelle Crick and her team. It follows a similar structure to our main AHDR ride and always draws a good group of 50-60 ladies.
Q: One of the awesome things about Zwift is the community, have you been able to meet others in real life away from the man cave?
A: I have met a number of fellow AHDR members and Zwifters in real life. I attend a lot of Zwift events all over the country. AHDR has had a meetup at the Tour Down Under for the last three years where we spend a week riding together outside. We also do the occasional real-life event like a 12-hour charity team ride we rode in recently.
Having also recently produced a real life version of our AHDR kit that we wear in game it's also a lot easier to recognise each other. Some of us don't look quite like our avatars!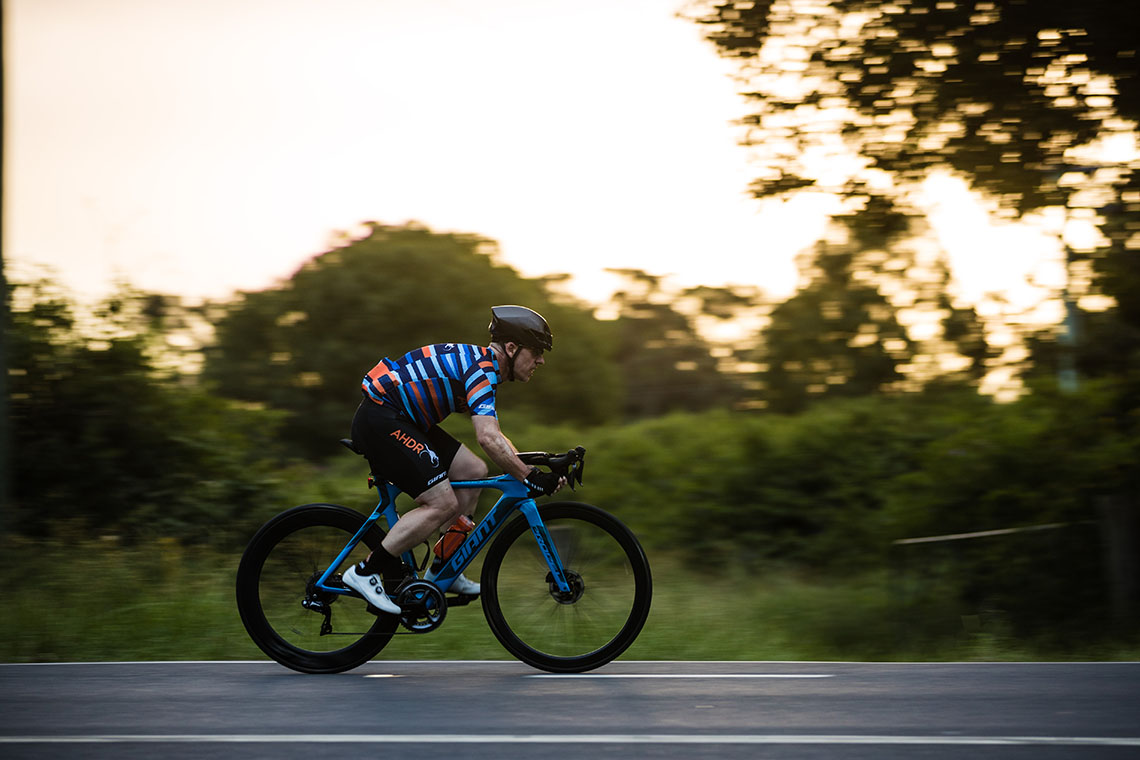 Q: Any tips you would give to someone who's just starting out with their indoor training?
A:  I would highly recommend trying some of the software out there (combined with a smart trainer). It can be fun training indoors. The days of riding indoors and staring at a wall are over!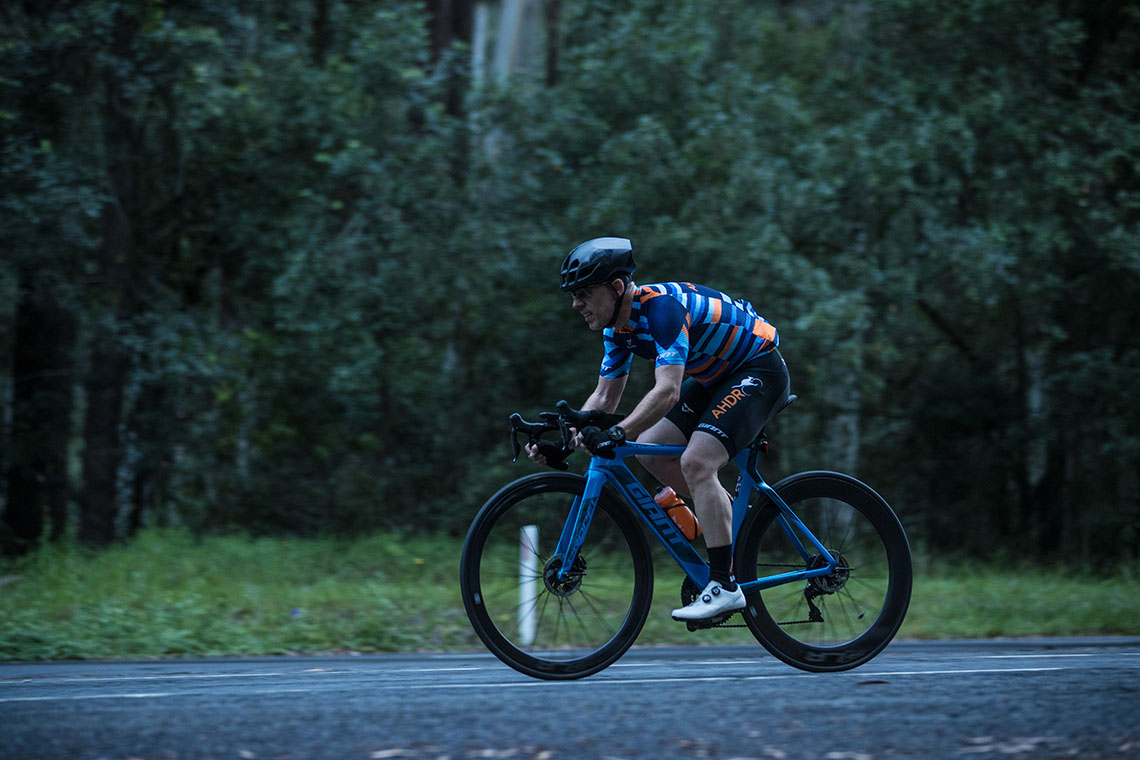 Photos by: KoruptVision