Zwift Like a Champion
John Vanderveen is a current Canadian Masters Time Trial Champion and 2019 Zwift L'Etape Du Tour Grand Prize Winner. He uses Zwift regularly as part of his training program and has some great insights on how to make the most of your indoor training experience.
---
I train a LOT indoors. Most people assume it's because I'm a dad of three girls, a husband to a wife who works full time, and I work at Pedal Your World bike shop on Vancouver Island, British Columbia. You might think riding indoors is my only option because it's all I have time for. Well, this might blow some minds, but I often preferriding inside!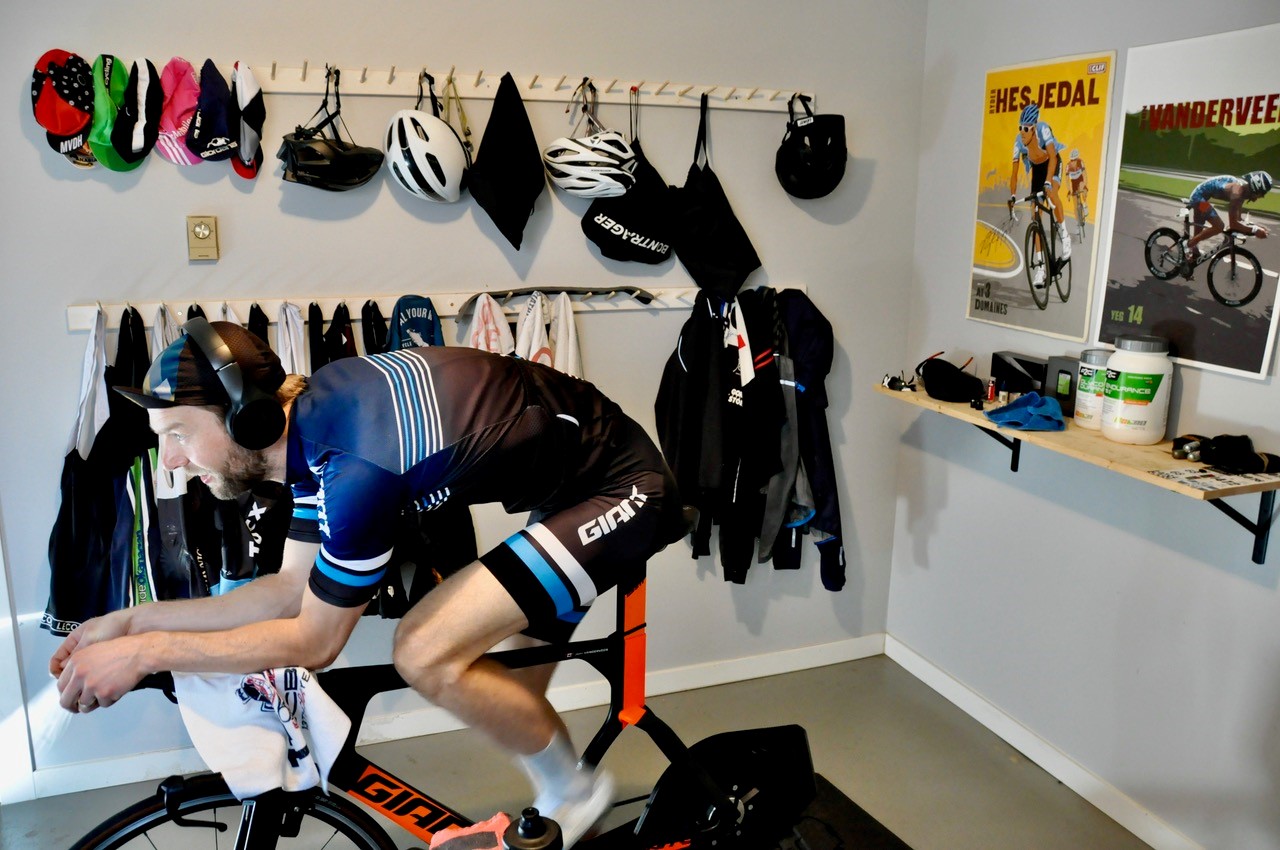 Long before Covid-19 changed the world, training on Zwift helped me become competitive in racing locally and even helped me win a Canadian Masters National Time Trial title last year. Zwift has all the tools to help you get stronger, but it's also just plain fun. If you still think indoor training is a boring and lonely affair, hop on Zwift for a minute and you'll quickly realize that it can be more "social" than your local group ride.
Nowadays, you can organize a no-drop group ride with friends from all over the world, challenge yourself with a Zwift race (get ready for the highest heartrate you'll ever see!), take an easy spin, or do a workout from some of the best coaches and athletes on the planet.
I completely understand why a lot of cyclists refuse to ride indoors. For decades, indoor riding meant holing up in a garage or dank storage room, riding on a standard trainer while staring at a wall, or, if you were lucky, a laptop screen to watch a movie or workout video. I did that for a while and hated it!
Like most things worth doing, you have to give it a proper try before tossing the idea out the window. You have to set yourself up for success! It's the same with indoor riding. With more than 35,000 people riding at one time on Zwift last week, there has to be something to it, right?
Here are five things that will help get you excited to hop on the indoor setup and keep you coming back for more.
1. Ditch the pain cave
When you hop on your indoor setup you shouldn't be visually bombarded with how awful the ride is going to be. You're not torturing yourself. For long-term success, the opposite should be true. Set up your space so you want to be there! Put some inspiring posters on the wall or hang up some memorabilia that remind you of your past and future glory.
2. The good kit and the nice bike
Indoor riding means wear the old ratty, see-through bib shorts while riding the beater bike on the trainer, right? Wrong! I love seeing my TCR or Trinity sitting there ready for battle. Putting on your high-quality Giant Race Day kit says "you are going to crush this!" Not to mention, your good kit will keep you and your butt feeling better.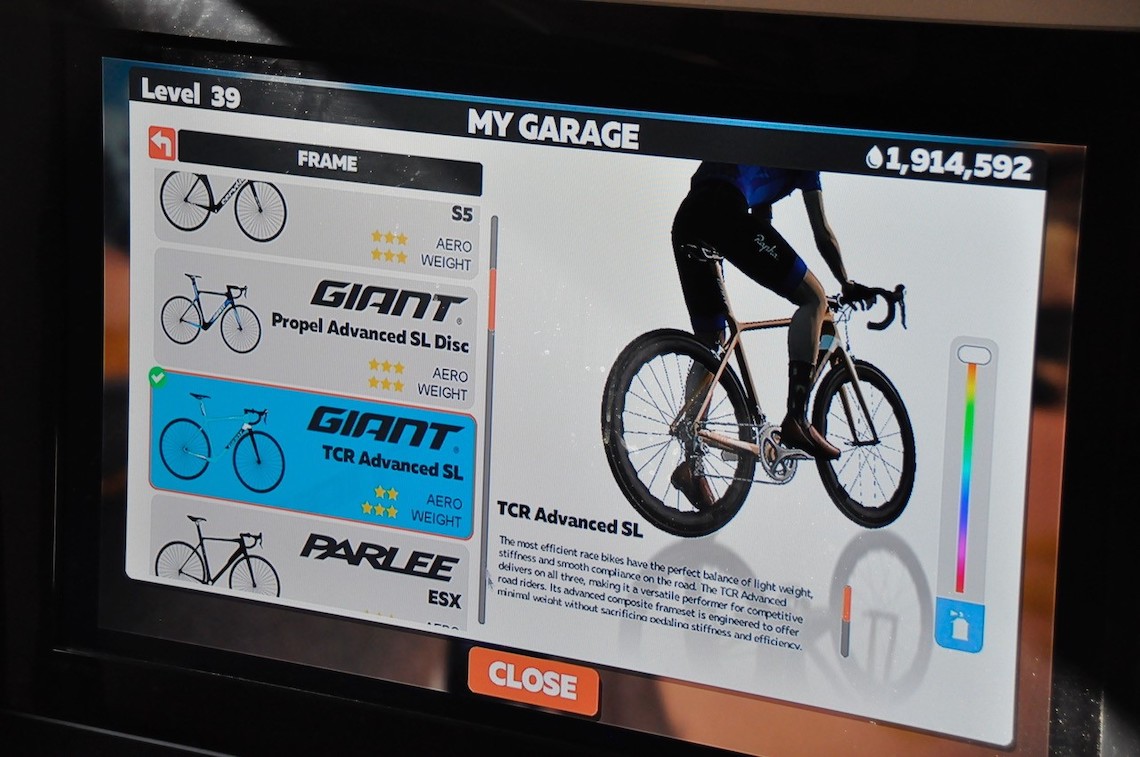 3. Join the community
There are so many ways to get connected on Zwift. You can join the Aussie Hump Day Ride presented by Giantweekly group ride, or you can create your own meet-up to ride with buddies. I ride with friends from all over the world. During races I go next-level and set up a discord chat so my friends can work together and share in the suffer. It's amazing how a long Zwift ride can just fly by when you spend it talking and riding with your buddies.
4. Worth the investment
Smart trainers, power meters, computers and cycling gear aren't cheap, but investing some of that hard-earned cash into your setup will keep the stoke high. I have an old 32" TV screen that I use to display Zwift. It's so much better than staring at a tiny phone screen. Get a good quality remote controlled fan and some nice noise-cancelling earphones. Even a solid table with room for nutrition, phone and computer can make the whole experience that much better.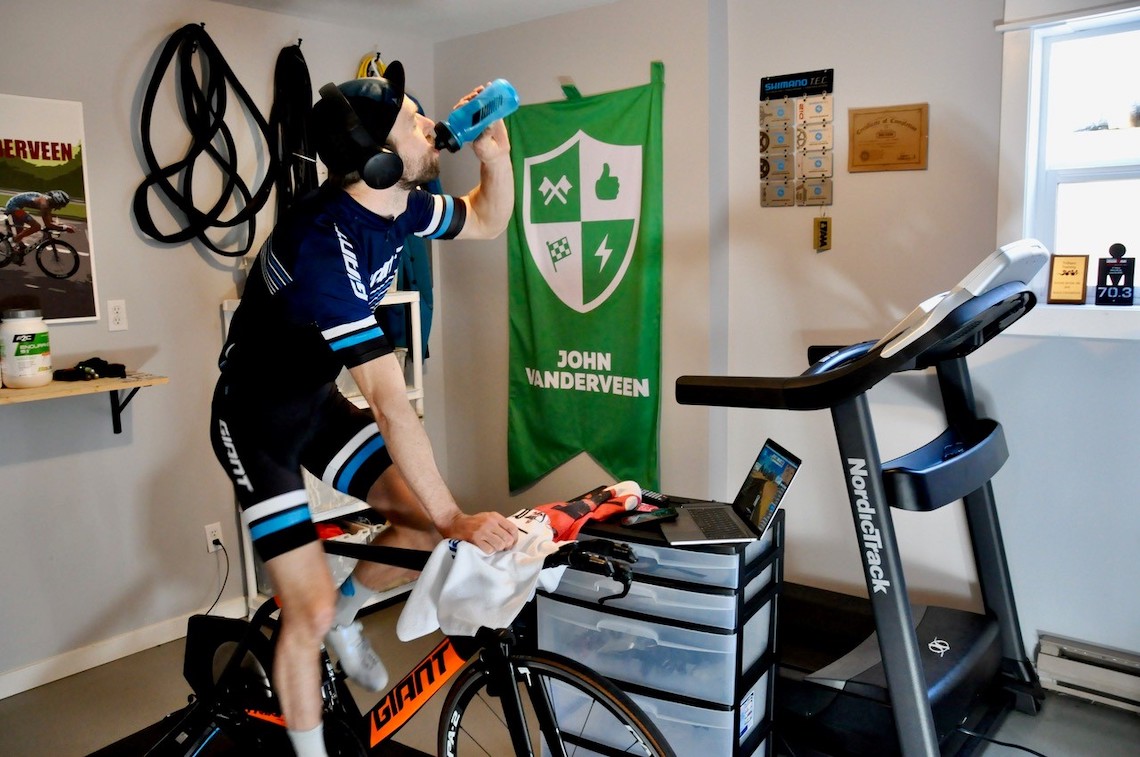 5. Wash everything, often
This one is no joke! It should go without saying that you should always use a fresh set of bibs. If you only have one set, it might be time for another. Keep at least two towels ready and clean at all times. There is nothing worse than wiping your face with a stinky towel that smells like hockey skates. Lastly, give your indoor whip a clean. Sweat is toxic and eats through everything. A quick wipe down will keep it ready for the next ride.
See you on Zwift and Ride On!