Virtually Stoked: Racing the Haute Route on Zwift
Canadian rider Daniel Kelley is an avid indoor cyclist and recently completed the Haute Route Watopia, a three-day stage race on Zwift. Here are some of his tips on making the most of your indoor cycling experience.
---
I found the Zwift indoor cycling platform like most cyclists do: I was looking for a tool to improve my riding even when the weather, daylight, or my schedule would not cooperate. Little did I know how much this tool would consume me, propel my fitness forward, and change my life for the better. I now ride on an indoor trainer using Zwift almost daily. Over the last 18 months, I have cycled over 20,000km on virtual roads and am still stoked every time I throw my leg over the bike.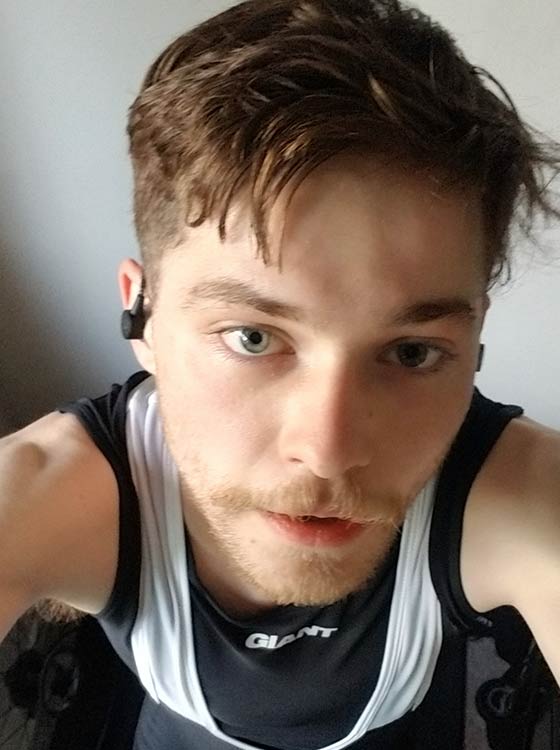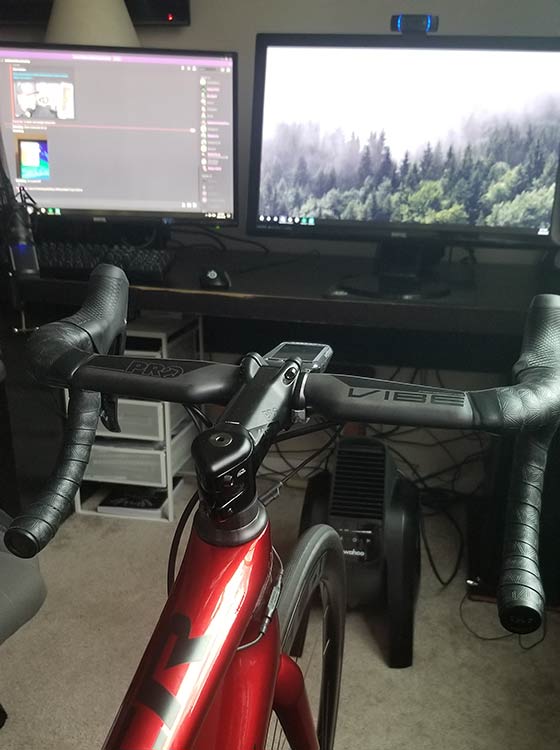 The biggest upside to training indoors with Zwift is the consistency it provides. The roads are always clear, my virtual bike is always tuned, the coffee is always warm, and there is always a wheel to chase. Finding motivation to push yourself isn't that difficult. Being able to quickly squeeze a session in before work, school, or whatever life throws at you is by far its biggest appeal.
With the current quarantines in place, I thought I would share some tips and tricks that help get me through an indoor training week/block/session and keep the cranks turning day in, day out. I will be referencing a recent event that I, along with thousands of other Zwifters, completed. The Haute Route, a three-day event, tackles some of the hardest courses and climbs in Watopia (the virtual world where you ride). It covers 145km and 3373 meters of steep climbs, which works out to an average of a minimum of 1124 meters per stage.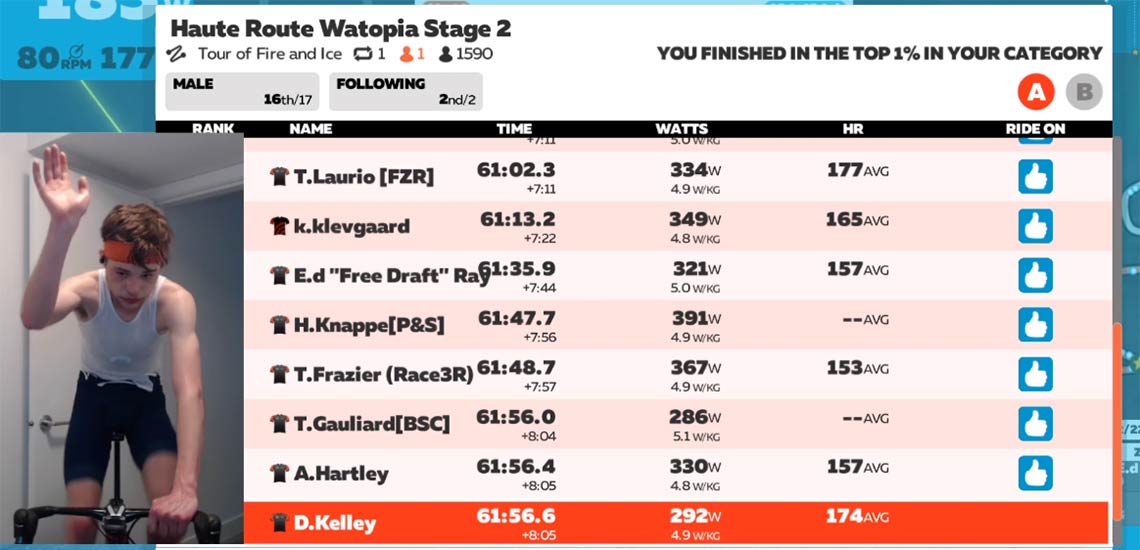 Control the Controllables
The work starts the night before: Lay out your kit, fill the bottles and create a small musette with gels/food to help eliminate any excuses to just sleep in and put off the ride. When your tools are all set up and ready when you arise, it's easier to commit. The goal here is to limit the time you have to mess around before the session begins. Having the bike and indoor training setup ready to go when you wake up can be all the difference. Picking the event or workout the night before can help get you in the right mindset. It also helps you get the right amount of rest and calories for your effort.


For the Haute Route event, the night before Stage 1 was used for course recon. Knowing when and where the hills are was crucial for conserving my energy over the span of this event. I analyzed each profile and was able to decide where I needed to put the pressure on, where to recover, etc. Once the prep work is done, it should be as easy as pressing GO.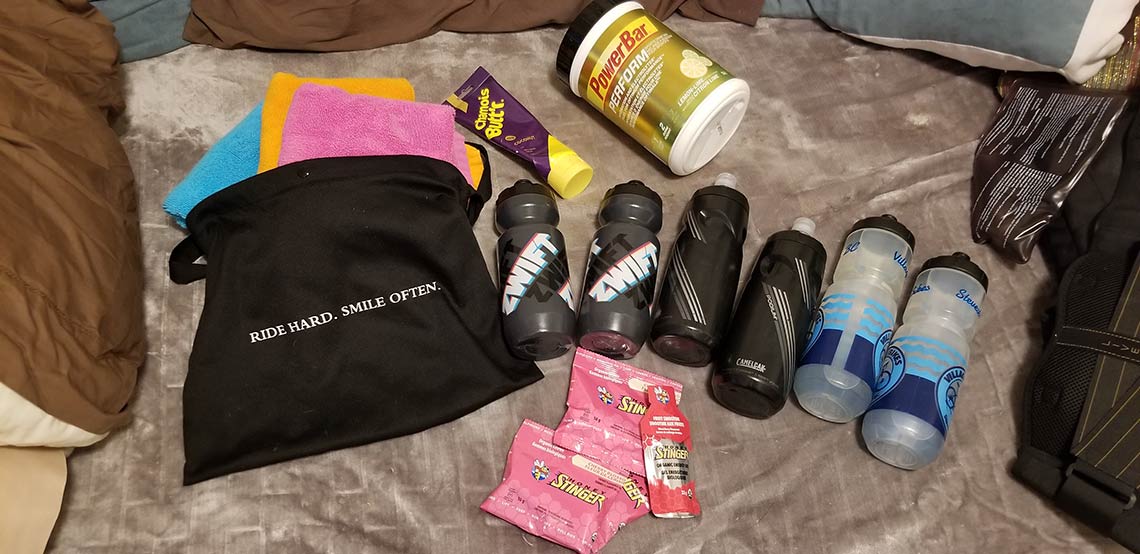 The Effort
Indoor training can be its own beast. Things that you don't need on the road you definitely need indoors. A good fan and a stack of soft towels goes a long way. Staying comfortable throughout the ride is key, and the best way to do that is to keep your core body temperature cool.
You're wearing your favorite kit, you're hitting all the targets, you're an indoor all-star now. What's next? Staying engaged. Some struggle with indoor training and find themselves staring at the wall. There are many ways to avoid this. Using training platforms like Zwift really helps. Joining a group ride, race, or casual riding with friends can keep it feeling like you are actually out there on the road.
We forget how much of a social sport cycling can be. Keeping it light and upbeat at times keeps you fresh for when it comes time to throw the hammer down. Movies, music and podcasts are just a few more ways to keep the pedals spinning. As long as you keep spinning, you're winning. I use my live-stream to help keep me motivated and accountable.
The kind words of encouragement and social interaction with my viewers has propelled me forward and kept me honest with myself. Sometimes it feels like I'm literally getting a push from a fan on the sidelines. The benefit of this is like nothing else I've experienced. Having a team car behind you, always yelling in your ear, is great.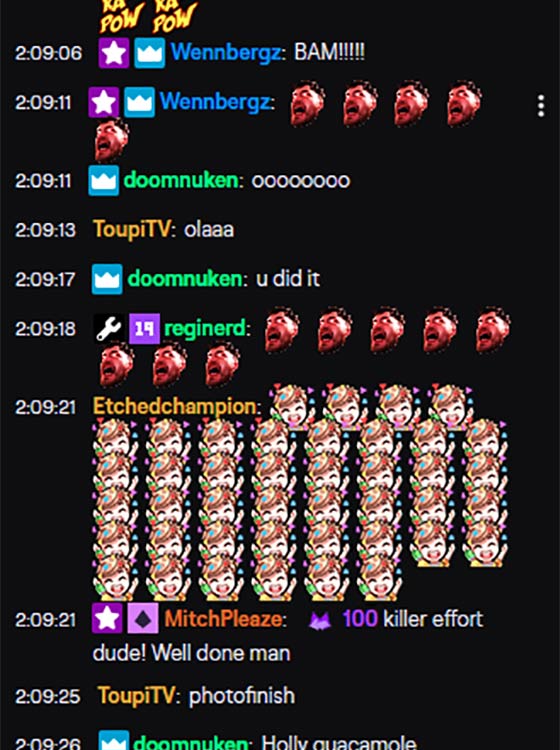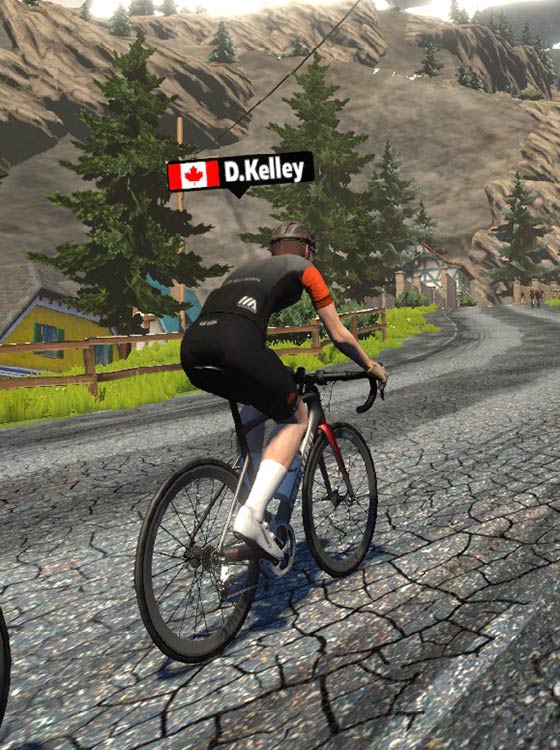 What goes up must come down
You stayed cool, hydrated and motivated. You crushed your effort. For some, it's about the fitness. For others it can be a form of meditation. Whatever the result, you are most likely coming back to reality with a clearer head, and hopefully a positive outlook for the rest of your day. But the work doesn't end there.

One side effect from all the indoor training app's is they usually go hand in hand with heaps of data and analytics. Once you've cleaned up the puddle of sweat you likely left behind, take a few minutes to analyze the effort. Comparing it to past rides and evaluating how you felt on the bike can be the difference to hitting your targets and raising (and sometimes lowering) the bar for the next session.
After every ride, I break it down. A quick post-ride analysis goes a long way. It can be the difference between hard gains or simply riding in circles. I was able to gauge where my legs were after each of the stages to help plan my effort and expectations for the following day.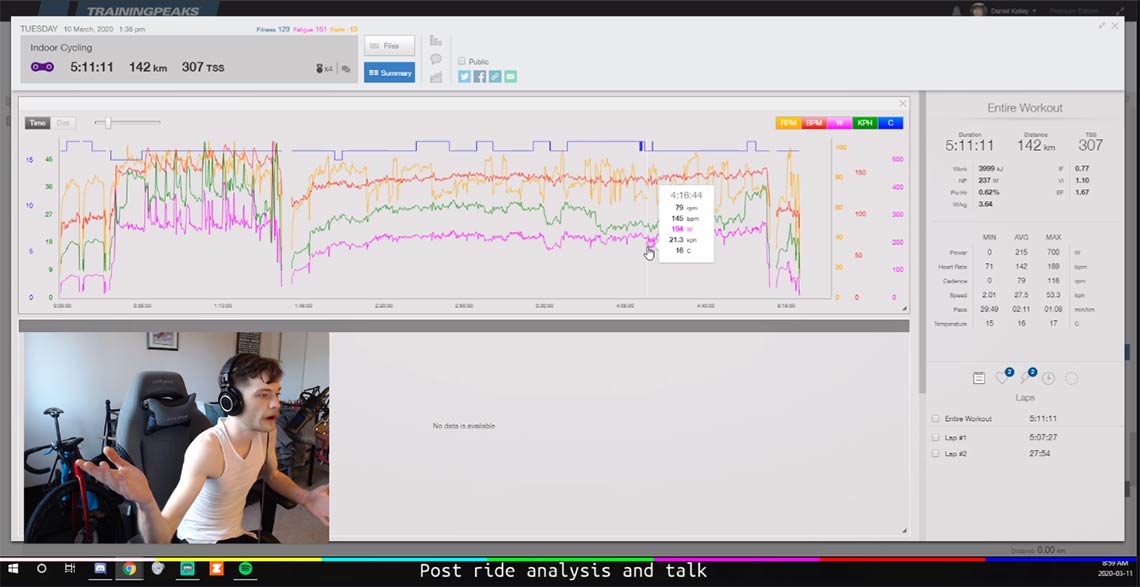 Now that you've washed up and had a few minutes to reflect on what you've just accomplished, go about the rest of the day knowing you did what you set out to do.
Reset
With a three-day event like the Haute Route, there isn't much time to recover. Every passing hour is time you can use to recover and to get ready to attack your next event, whether that is a group ride the following day or just stringing together a few hard workouts in a week. It's crucial to treat the down time as part of the process, and doing so is part of what it takes to succeed.
This might mean kicking your feet up and watching your favorite show or eating a well-balanced meal that will fuel whatever the next day brings. Whatever you use to de-stress, this is the window to use it. For me, that usually means catching up with my fellow Zwift riding buddies. Seeing how they did in their own events, returning the encouragement they gave me on my last ride, discussing training strategies, and using their progress as motivation for the next days to come. And of course, I pair that with a good meal.
Repeat, Repeat, Repeat
These are just a few of the tactics I use to keep the wheels spinning. I hope you are able to take away a few tidbits that can be implemented into a routine to better your indoor riding experience. Having all these tools gives us everything we need to achieve whatever our individual fitness goals are. Over time, with trial and error, you will optimize your indoor experience to make it work for you.
The opportunities to succeed are endless. You can finding a favorite route, do weekly group rides or enter a race. It's just about finding what works for you. Sometimes that means picking a random course and letting the effort find you. Whatever motivates you, use it.
Using these tactics and mindsets, and the support of my live-stream, I was able to secure three top-10 finishes against thousands of other riders in my category. That put me at No. 67 globally against 17,000-plus confirmed finishers. This is extremely motivating for me and makes me want to push even more  next time.
All from the comfort of my tiny den. Who would have thought?
-----
To follow Daniel on his Live-stream, where he talks more in-depth about cycling, training and life, click here.  You can also follow him on Instagram here.