PISGAH NATIONAL FOREST, NC
We really didn't want to go to Pisgah. We really didn't. When we were searching for a location to ride our new adventure bike, the ToughRoad SLR GX 0, everyone told us that Pisgah was the place to go. Perhaps we were simply being contrary, but we wanted something better. We wanted what was next.
The thing is, we were wrong.
After our demo drivers headed out to remote parts of the Pisgah National Forest to watch last year's eclipse, after hearing about the thriving cycling scene, after seeing incredible images on social media, and after talking to our North Carolina based Giant rep, Brian Sheedy, we figured that perhaps we should do a bit more listening to what everyone was saying about Pisgah. As with other times in life, listening turned out to be the right decision.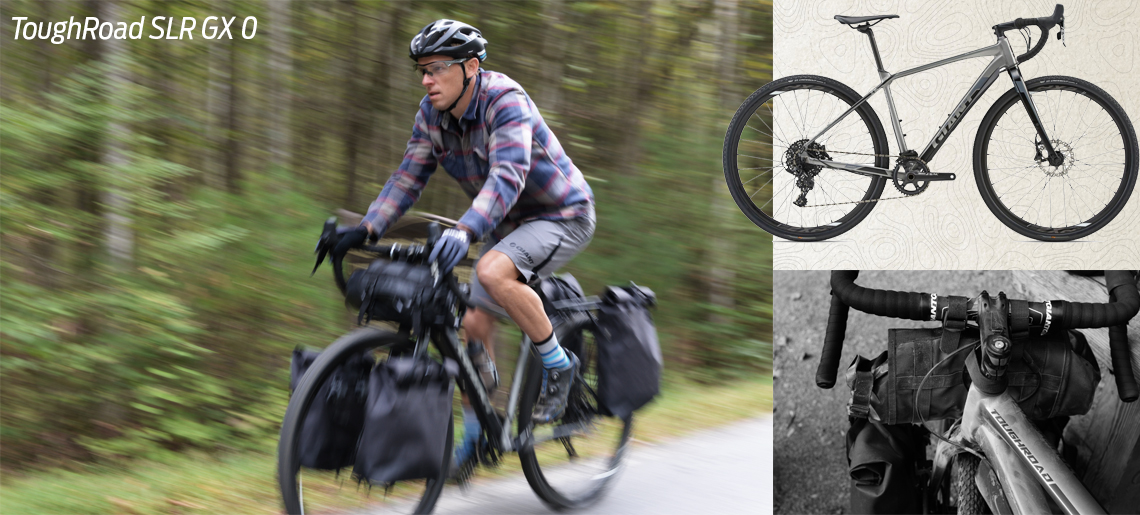 Brian moved to Brevard, right on the outskirts of the Pisgah National Forest, in 2011 to coach the powerhouse Brevard College Cycling Team. According to him, all it took was one road ride and one mountain bike ride to make the decision to move. He's an accomplished cyclist in his own right and kindly agreed to show us around some of the iconic roads and trails in the area.
"I've been fortunate to have had opportunities to ride all over the U.S.," Brian said. "Pisgah is like no other place I've been. It's full of mile-high peaks, cascading waterfalls, and densely forested slopes. The roads and trails are like magical veins of gold. I've never been anywhere with better riding, better views, or a better atmosphere than Pisgah National Forest. I certainly don't live here by accident. I chose Pisgah as my home."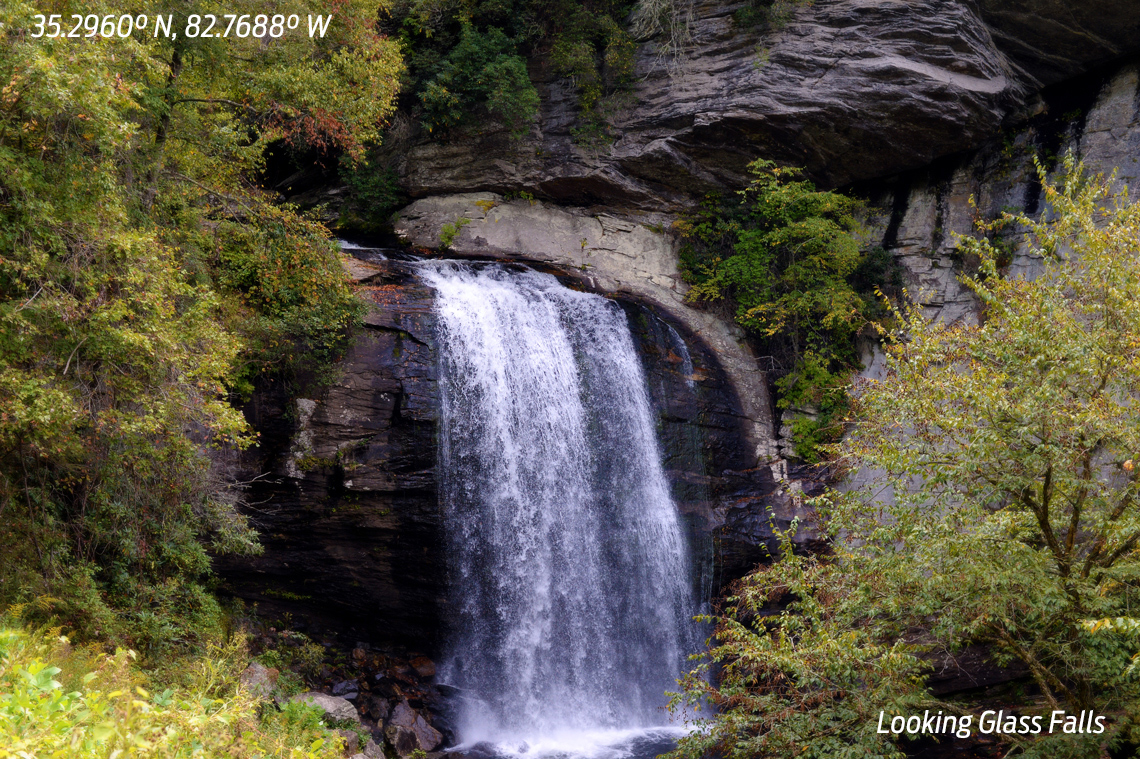 So late last Fall we shipped our ToughRoad out to the iconic Hub and Pisgah Tavern in Brevard and followed Brian around as he showed us some of his favorite roads in the area. Starting on HWY 280, we worked our way up to the Blue Ridge Parkway before descending back down and exploring a small portion of the gravel roads outside of Brevard. The riding was good. Better than good. There is something magical about the forests of Pisgah. Driving through the park at 40 mph, you may get a sense of it, but on an empty gravel road at 12 mph you feel something that you've always known but seem to have forgotten. That "thing" is probably different for everyone, but the silence of the park is adept at drawing it out regardless. Our bike was merely the catalyst.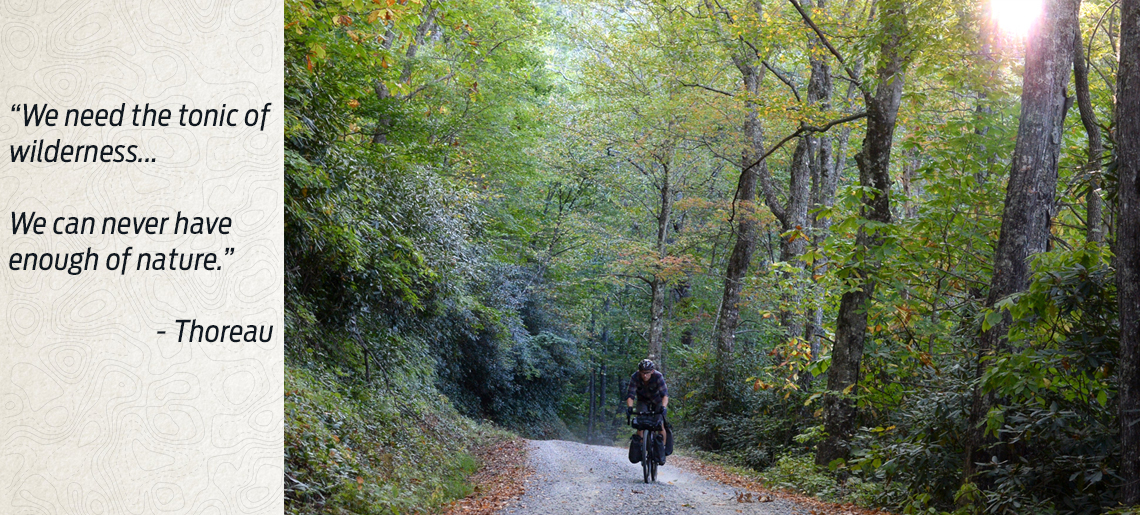 What's your adventure going to be? Where will you take your bike and what truth will you discover? We worked with our friends at bikepacking.com to get you started on your journey. Click the links below to discover the basics of bikepacking. Get inspired. We love the ToughRoad because it performed well (we know how to make great bikes), but it's more than that. We love the ToughRoad because it solidified friendships, gave us amazing memories, and helped us to let go.