BECOMING WORLD CHAMPION
Norwegian Gustav Iden has quickly risen through the triathlon ranks and now has his sights set on Olympic glory.
In 2019 Gustav Iden became the youngest Ironman 70.3 world champion ever when he crossed the finish line first in Nice, France, at just 23 years old. His dramatic come-from-behind win on a hot day in the south of France came as somewhat of a surprise to the triathlon world, but it was a moment the young Norwegian had been working toward for years.
"Becoming world champion last year was definitely a breakthrough in my career," Gustav said. "It's hard to describe actually. It was maybe no one believing in me except myself."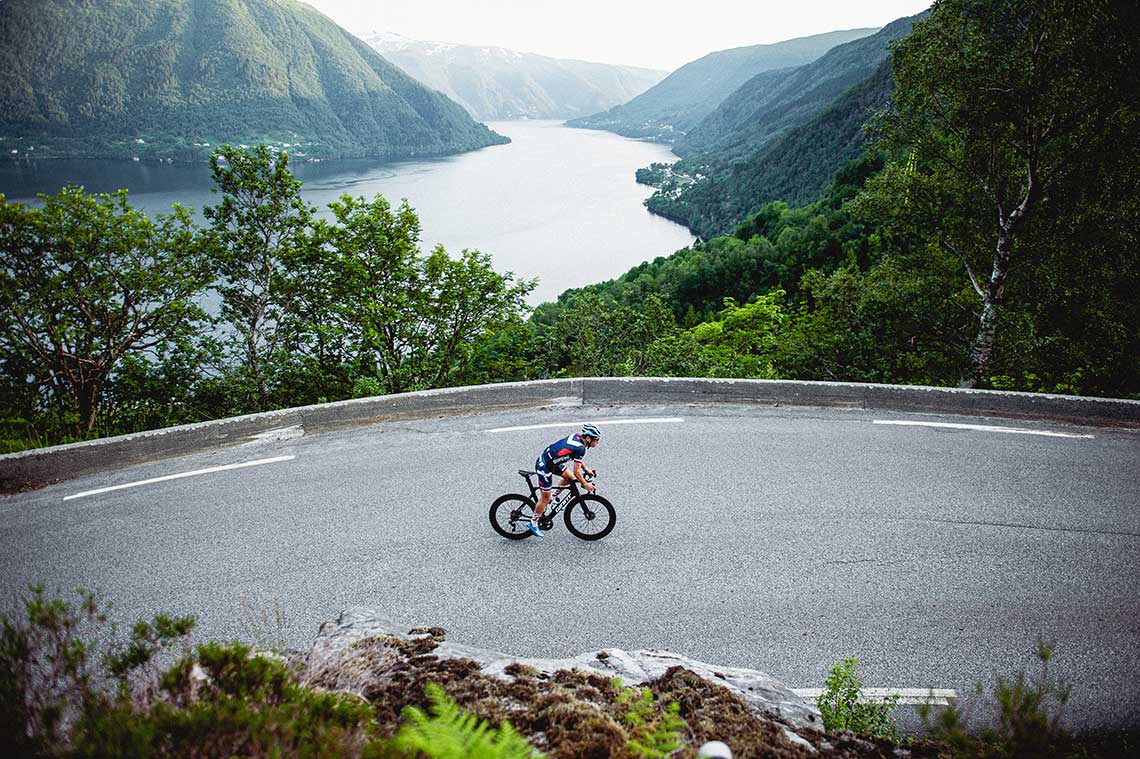 As a kid growing up in Norway, Gustav loved being outdoors and exploring the mountains surrounding his hometown of Bergen. He tried team sports but soon realized that running and riding his bike were the activities he loved most. Gustav began competing in both and quickly found some success. At age 14, he says, "I couldn't decide between cycling and running. So instead of choosing one of the sports, I realized triathlon was something for me."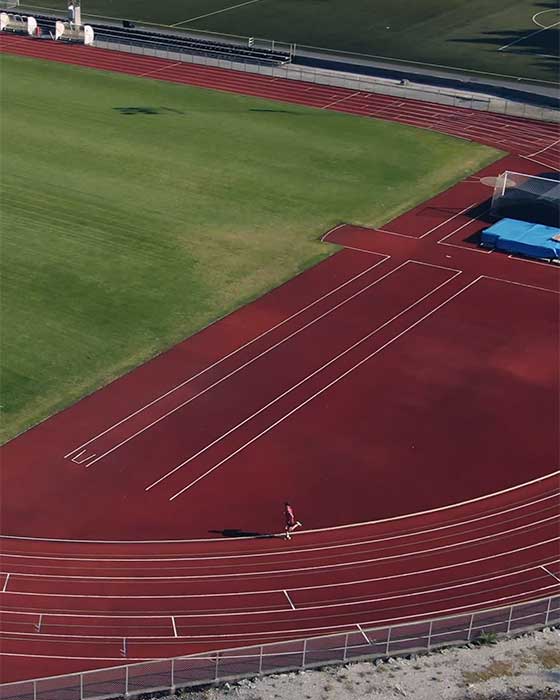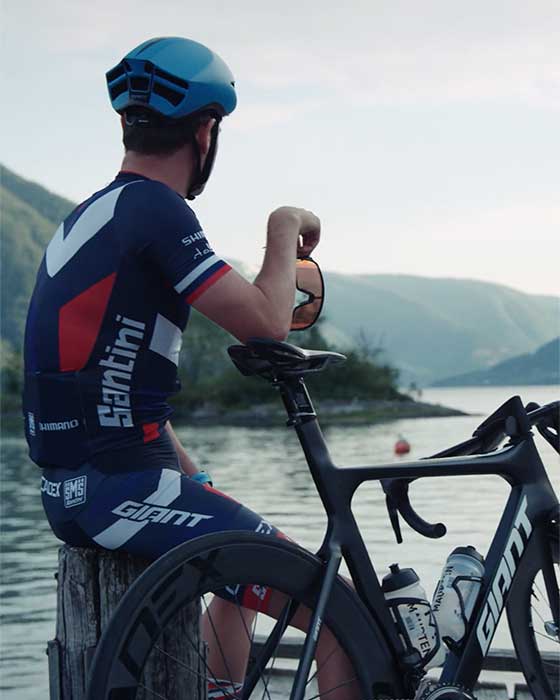 The only problem was he barely knew how to swim. Arild Tveiten, Head Coach of the Norway National Triathlon Team, said the first time he saw Gustav training in the water, "he was almost drowning in the pool. And I thought: Wow, how can that be a triathlete?"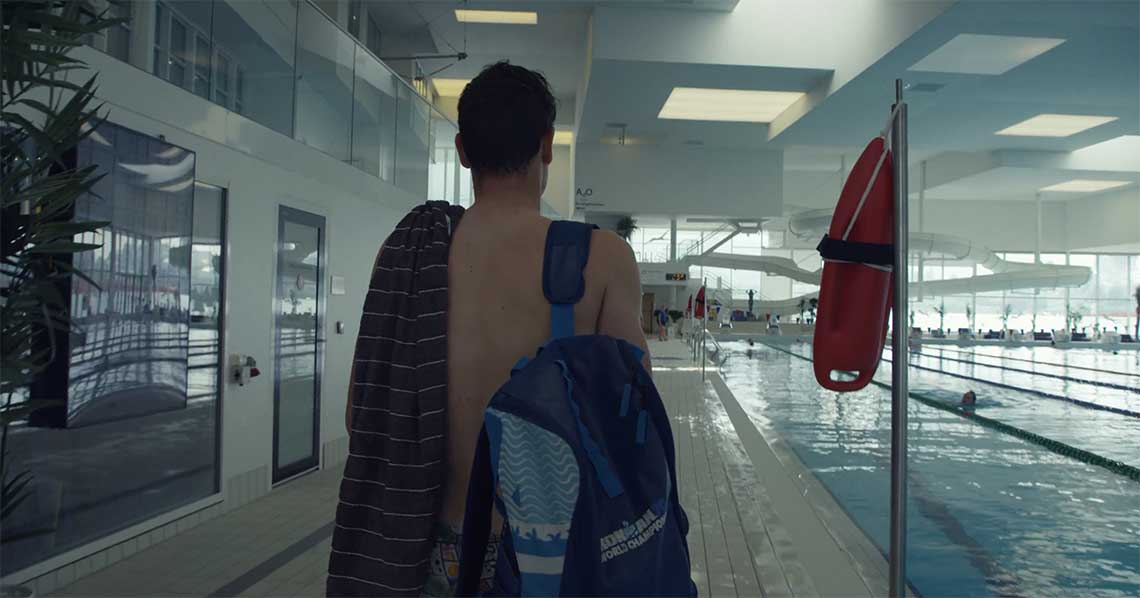 But the coach also saw the strength Gustav possessed as a runner and cyclist. And, perhaps most importantly, that he had the mindset to become a champion. "I knew that the day when his swim would come together, he would be one of the best in the world," Tveiten said.
For now, Gustav is focusing mainly on Olympic distance triathlons. Tokyo has been on his mind for the past few years, and even though his Olympic dreams were put on hold when the 2020 Summer Games were pushed back a year due to the global pandemic, the young Norwegian says he is still motivated and progressing.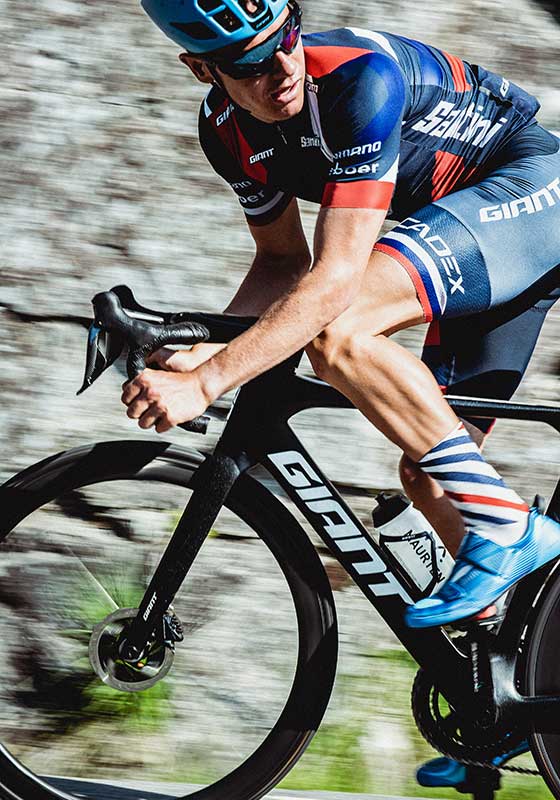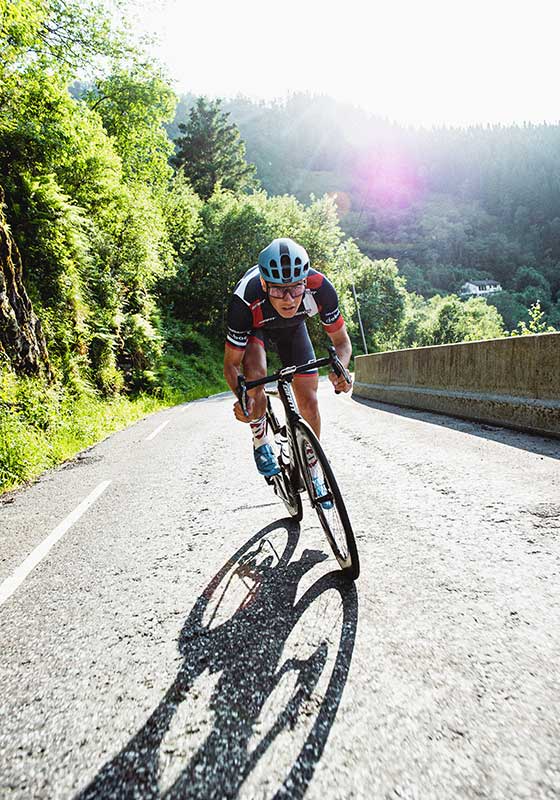 Gustav partnered with Giant before the start of the 2020 season. He spends most of his time training and competing on his Propel Advanced SL Disc aero road bike and Trinity Advanced Pro triathlon bike. He also uses the Giant Pursuit and Rivet TT helmets to help gain an aero advantage.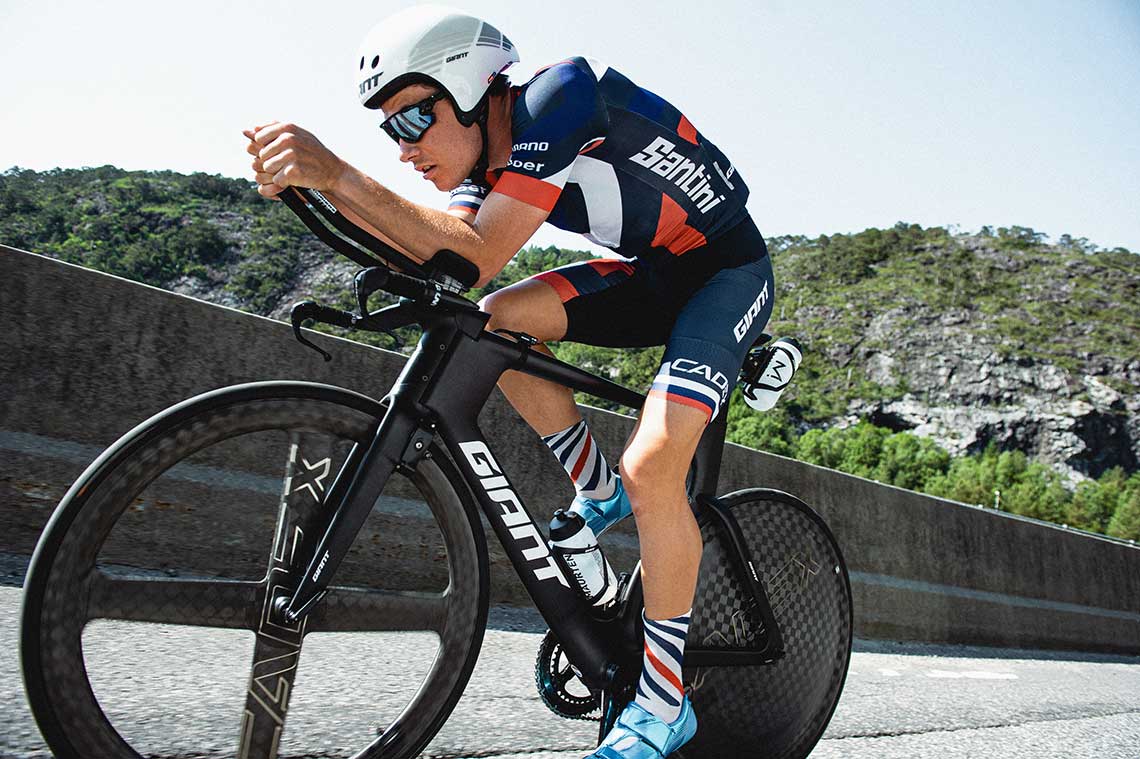 "Giant has helped me unleash my full potential by making sure I have no doubts in the equipment and the performance of my equipment," Gustav said. "I just know that even when I'm feeling tired my bike is always ready to perform."