Also known as adventure bikes, gravel bikes are a relatively new trend and It's rapidly growing as people seek new challenges away from the road or mountain bike. Born out of the growing US gravel race scene, they are increasing in popularity over here due to their excellent versatility to ride just about anywhere, so don't worry if there's no gravel nearby! Dirt paths, light trails, farmers paths, winter road riding and commuting are just a few excellent uses – wherever you want to go, it's a decent bet that the bike can handle it.
To make it versatile, the adventure bike has merged some of the best bits from road, cyclocross and mountain disciplines to create a lightweight all-round exploration bike that's just as happy tackling tough terrain as it is on the tarmac.
Frame Geometry

Although they are similar in appearance to adventure road or cyclocross bikes, there are several differences that make gravel bikes easier and more comfortable to ride, especially over longer distances.
Firstly, they have a more relaxed riding position. A taller head tube combines with a shallower head angle to put the rider more upright while riding. If we compare the Revolt, a dedicated gravel bike, versus a TCX, a dedicated cross bike, then the numbers tell the story – in a medium, the TCX combines a 148mm head tube with a 73-degree angle. On the Revolt, the headtube is taller at 150mm, with a 70.5-degree head angle.
An upright riding position has multiple benefits - it's less aggressive so therefore reduces fatigue on the back and shoulders, improves visibility and creates a more stable platform to ride from.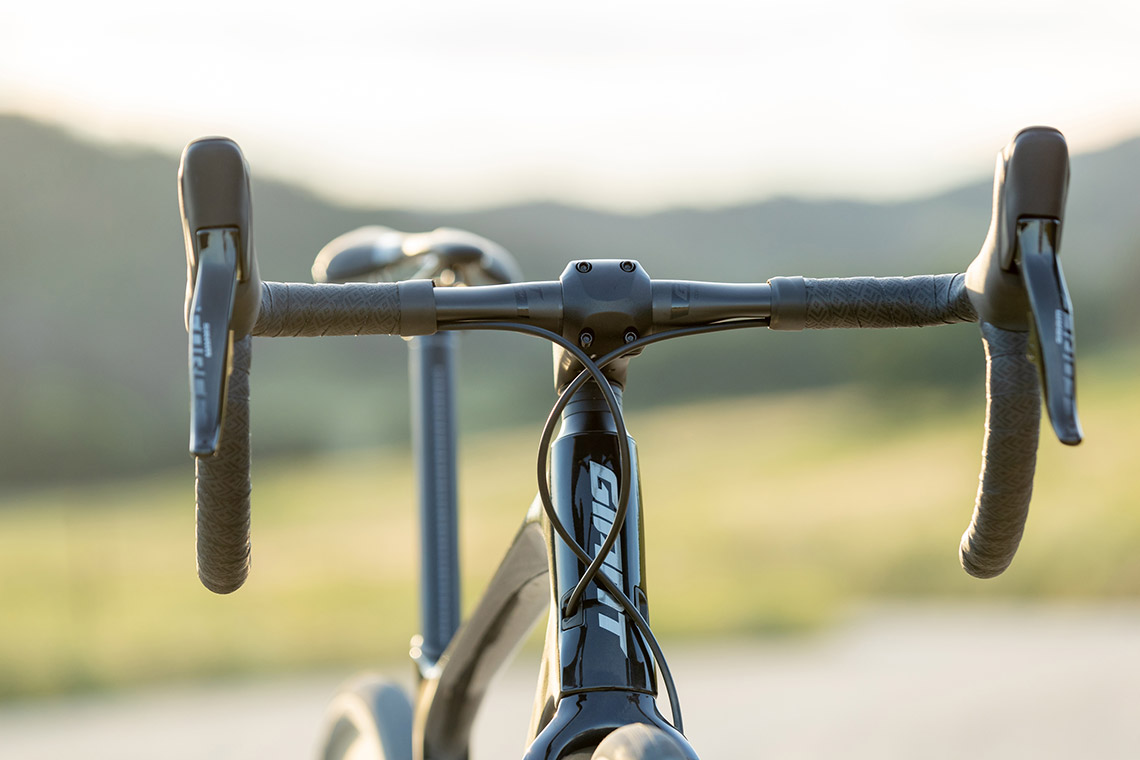 A taller head tube and sloping top tube creates a more upright riding position
The bottom bracket is lower and the wheelbase is longer too (1036mm vs 976mm); having a longer wheelbase and lower headtube angle results in more controlled, more confident steering and a more stable ride – especially important on uneven terrain.
Although it doesn't look like a big difference in numbers wise, in frame geometry terms these small tweaks make a massive change to the bike and how it handles.
Brakes
Disc brakes dominate gravel bikes, and it's easy to see why; better-stopping power, increased reliability and more frame clearance are just some of the key benefits of running disc brakes. The ability of disc brakes to handle adverse conditions is perhaps the crucial factor, as they are not as affected by rain and mud when compared to their rim-brake counterparts.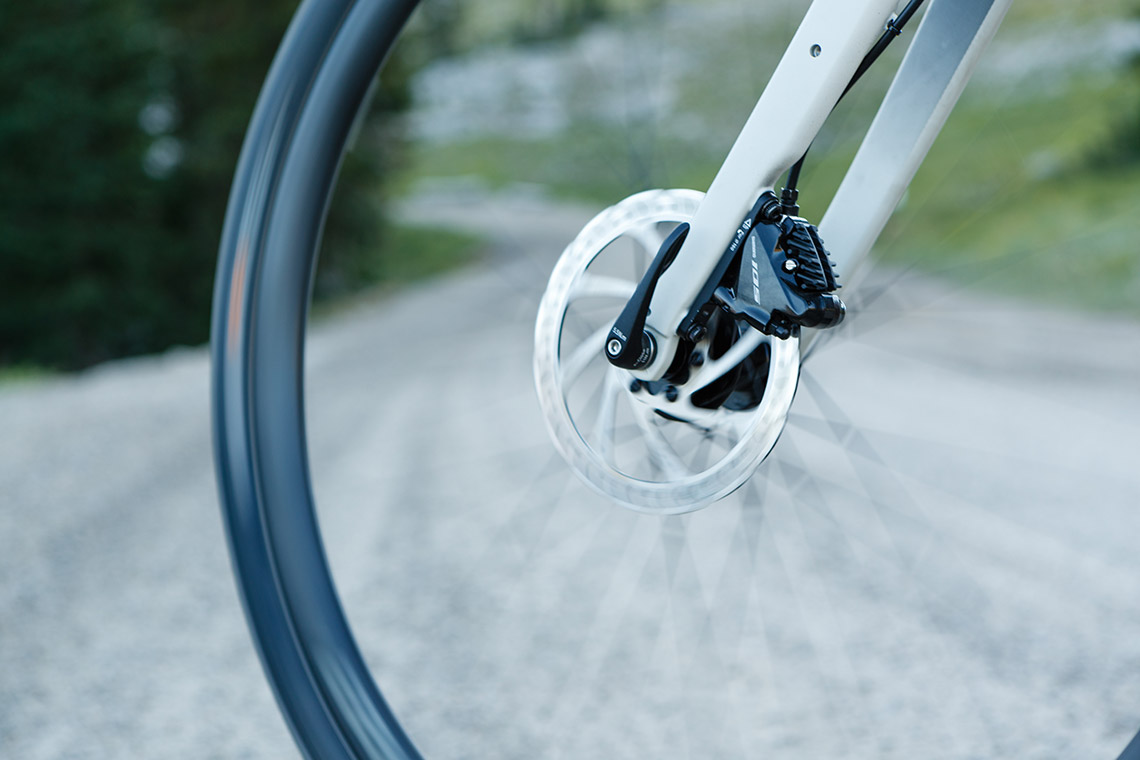 Disc brakes are the go-to choice for gravel riding
The only other question that remains is whether the brakes are mechanical or hydraulic. It usually comes down to budget, with hydraulic disc brakes preferred due to superior performance, but either way, you'll still get all the advantages of disc brakes.
Wheels & Tyres

As the only contact point between the bike and the ground, making the correct tyre choice is crucial to getting the most out of your gravel bike. Our range of gravel bikes come with 38mm tyres as standard, however, there's the ability to run anything from 32mm up to wider 48mm tyres. This range opens up a lot of possibilities, with 32mm making it faster on road, and 48mm more capable on trails but sacrificing speed.
If you're not sure what terrain you'll be doing most of your riding, 38mm is a great starting point until you find out. Should you need to switch regularly, there is the option to invest in another gravel wheelset with different sized tyres to make it easier to change.
It's a bit more expensive, but if you can afford it then makes your bike much more adaptable without the hassle of constantly changing tyres.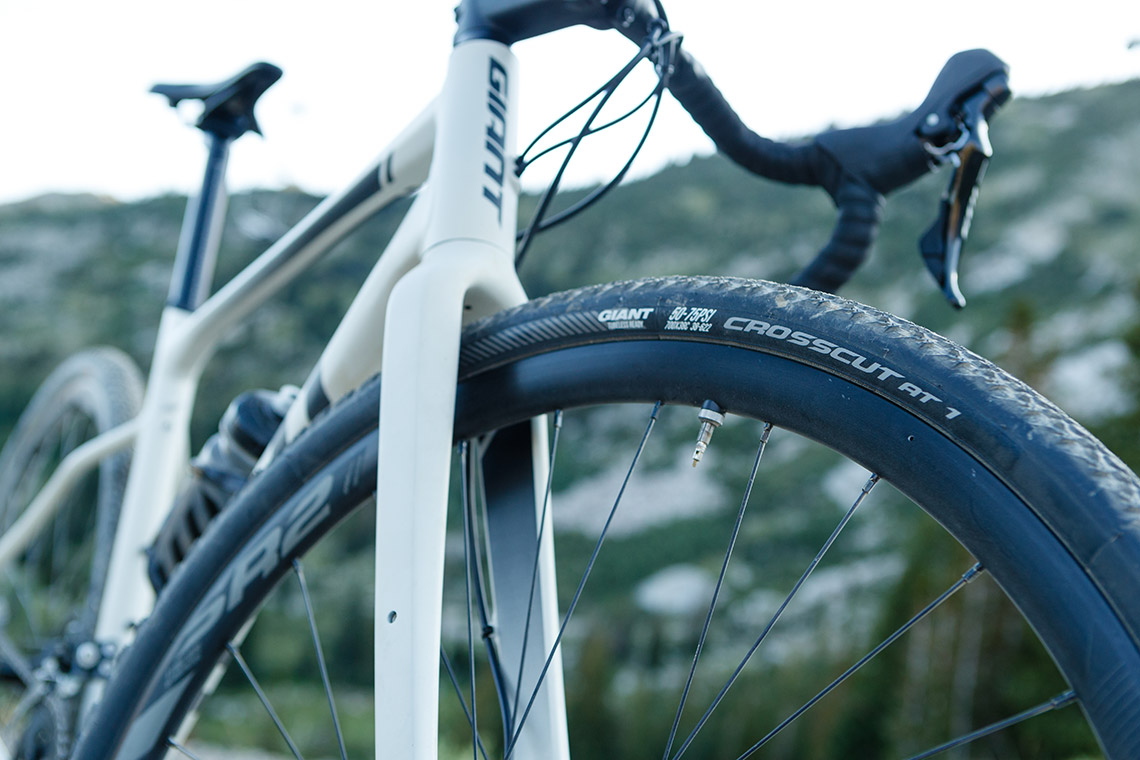 38mm is a great starting point on a gravel bike, although there's the ability to run wider tyres up to 48mm

Most gravel tyres feature a fast-rolling centre tread with a tackier, more grippy on the shoulder of the tyre to improve cornering ability on mixed surfaces. Tubeless tyres are also commonly found on gravel bikes, as the sealant provides a degree of insurance against punctures while also offering the ability to run tyres at lower pressures for increased grip.
Giant's Fondo tyre is designed with mixed-terrain riding in mind and features an endurance-specific tread pattern and great puncture protection, so it's a strong option to consider if you're new to this style of riding.
Gears
Cyclocross bikes do provide some degree of versatility; however, their preference for a 1x chainring setup can be problematic. Most gravel bikes come equipped with a 2nd chainring, giving a much greater range of gearing and a greater degree of flexibility while riding, making it more capable of tackling steeper trails and hills on the road whilst also ensuring that they can be pedalled faster on the downhills without spinning out when you want speed.
Racks & Mounts

When versatility is the key selling point, it's essential to make it compatible with all sorts of extras and add-ons. Having the ability to quickly add mudguards, racks and additional accessories is a huge benefit, The Revolt comes manufactured with integrated mounts on both frame and fork. It also features a third bottle mount beneath the down tube, so you can stay hydrated on those epic days in the saddle.
Using a gravel bike to commute? This is everything you need to know about cycling to work
Handlebars
A key identifier of a gravel bike is the drop bars commonly found on a road or cyclocross bike. Some gravel bikes have flat bars; however, this prevents the ability to move into the aerodynamic position on the drops, making it a less effective option for road riding. Drop bars also provide a more natural position for hands, building less fatigue over a long ride than a flat bar equivalent. The Revolt series features a slightly flared drop handlebar and a shape that offers wider hand positioning.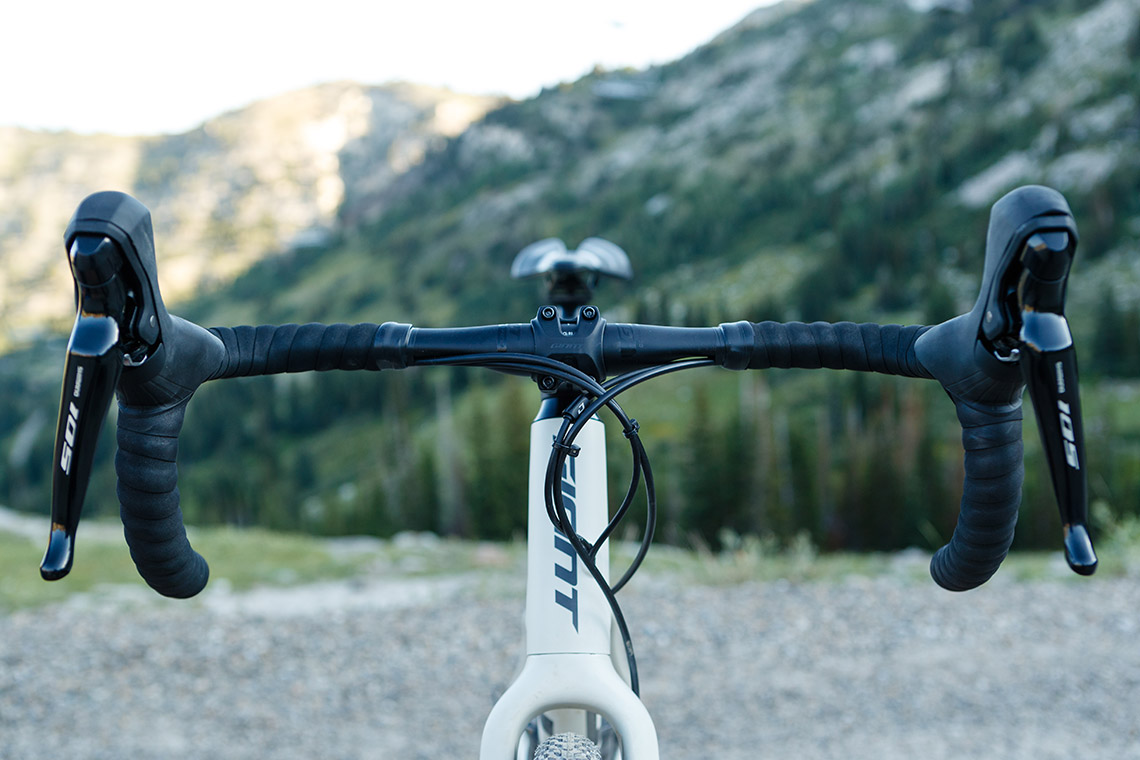 Comfort
Many gravel bikes have frames and components that are built around maximising comfort for the rider. We've covered the geometry and the tyres already which both play a vital role in rider comfort, but many gravel bikes also use specific componentry to aid this too, which can include compliance zones and shock-absorbing seat posts.
The Revolt features a D-Fuse seatpost and D-Fuse handlebar, which thanks to their 'D-shaped' tubing, help absorb shocks and vibrations so that you can ride so you can ride farther, faster and more comfortably.
Need inspiration on where to take your new gravel bike? Here are our 10 best places to mountain bike in the UK
Ready to start your new adventure? Browse our full range of gravel & adventure bikes - every Giant bike comes with a lifetime warranty, free click & collect or home delivery and 0% finance options for bikes over £1000.
Keep up to date with all the latest Giant news by following us on Instagram @GiantUK, Twitter @GiantUK or like us on Facebook. You can also sign up for our newsletter to receive exclusive access to all the latest offers, news and promotions straight to your inbox.