For those not familiar with cyclocross, it can seem a bit of a strange sport at first. Cycling, running, mud, sandpits, even hurdles are all part of a typical cyclocross race, so it's understandable why it can be confusing on the surface. Here we offer an insight into the exciting world of cyclocross and explain why it could be the perfect hobby to take up in the cycling off-season.
So what is cyclocross (sometimes referred to as just 'cross' or 'CX') racing?
Well, for the most part, the course is usually off-road, and riders can expect to encounter many different surfaces including grass, dirt, mud, gravel and sand. The races are generally based on a set time (which can be anything from 30 minutes to 60 minutes), rather than distance. Courses are twisty circuits and rarely longer than 3km long.
Races typically include barriers and steps that often require the rider to dismount and carry their bike, or for the particularly skilled riders, bunny-hop their bikes over (Don't try this without practice!). Race organisers make an effort to include hills, sand pits and muddy sections that are too difficult or too slow to ride, meaning even the most talented racers will have to shoulder their bike and run with it at some point.
When we think of these obstacles and challenges that racers are required to overcome, a cyclocross specific bike starts to make sense. Sure, you could race on a mountain bike, but the heavier weight and lack of shouldering ability will hurt your performance when it comes to the running sections. On a cyclocross bike, the geometry is designed for the rider to easily carry the bike on their shoulder, thanks to a flattened top tube. There is also usually a slacker head angle for better off-road handling and a higher bottom bracket to avoid uneven bumps.
Cyclocross bikes don't have suspension - to get around this, the Giant TCX cyclocross specific bikes use a unique D-Fuse technology which absorbs shocks and vibrations, while still offering great stiffness, giving cyclocross racers a smoother ride and more control on variable terrain.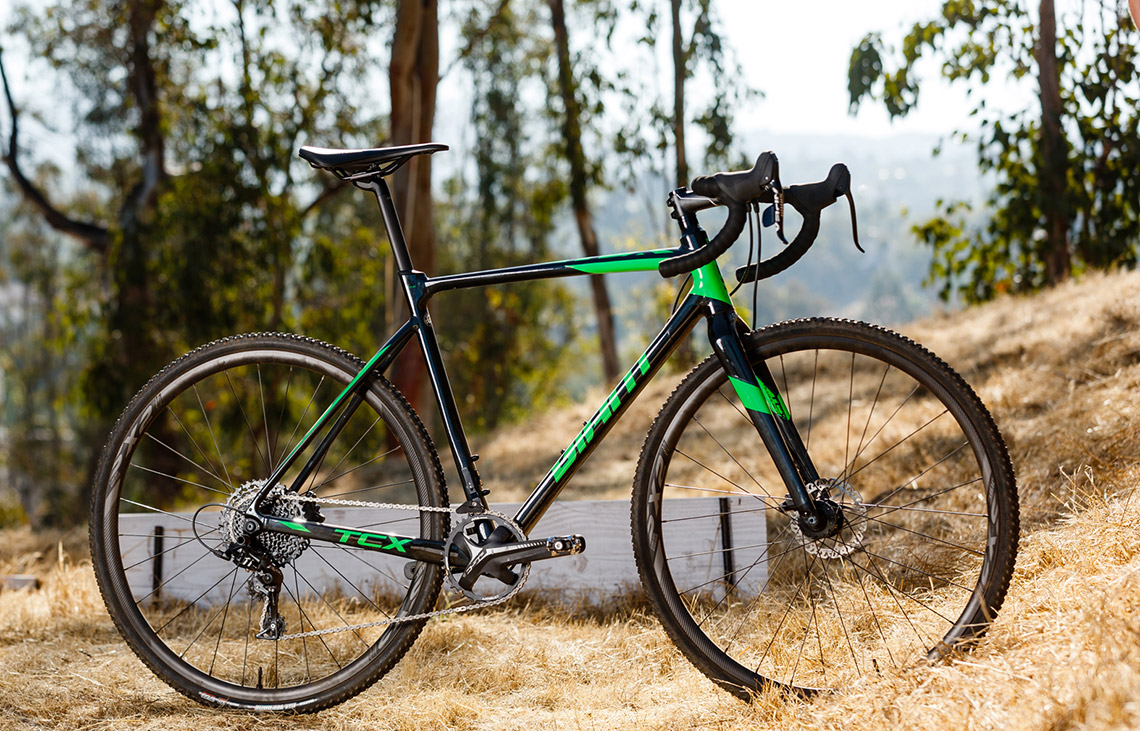 Additionally, many cyclocross bikes use a single chainring system to reduce the chance of the chain dropping off on the bumpy ground. Finally, and an important aspect is the added clearance (around the forks, the chainstays, and the seat stays) on cyclocross bikes compared to road bikes which allow the rider to keep moving even when the bike collects mud, dirt and sand during a race.
Another area where cyclocross differs from other forms of racing is that it is typically an autumn and winter sport. Races tend to start in September, with the World Championships taking place in January, meaning conditions can be really tough.
However, for this reason, for many cyclists it is the perfect 'off-season' activity – it means they can still ride their bikes, race and hold onto that fitness from those sunny summer miles and carry this through to the next season. It's also a great way to improve your bike handling, a skill which rarely gets tested via road riding but certainly comes in useful.
So if you haven't already, why not give cyclocross a go? Now is the perfect time of year to start, and with the sport booming in the UK, there's sure to be an event close to you. Also, if you need a bike, you can view our range of cyclocross specific bikes here.
Keep up-to-date with all the latest Giant news by following us on Instagram @GiantUK, Twitter @GiantUK or like us on Facebook.