"I have this love-hate relationship with Time Trials at the minute and the main reason behind this is the power that I've lost… I know everything that's needed to win but I also understand that I have to be realistic, I'd like to think that I have set a high standard, so it can be difficult to compete with what I achieved in the past.
Imagine winning 25 Time Trials in one season, National Championships, over 10,25,50 Circuit Championships, Time Trial Series and competition records for 25 and 50 miles. It's a high level and mentally I like to think that I am still that same rider; but deep down I know so much has changed.
Finally, after many years of beating myself up and putting immense pressure on myself, I can finally say that I'm going to try and relax and enjoy the ride… If you know me well, you will know that this is not going to be easy, but hey I've got to at least try.
During this most recent Time Trial, I set myself a simple task: pace the way you know works and use aero to your advantage. I've been messing around with my setup recently and this weekend I achieved my lowest ever CDA: 49:13 for 25 miles with 301 watts - pretty impressive and do you know what… I absolutely loved it!
Anyway, that's enough about me… It's time for me to help you reach your goals and gain that aero advantage. Please enjoy my top 10 tips to improve your speed".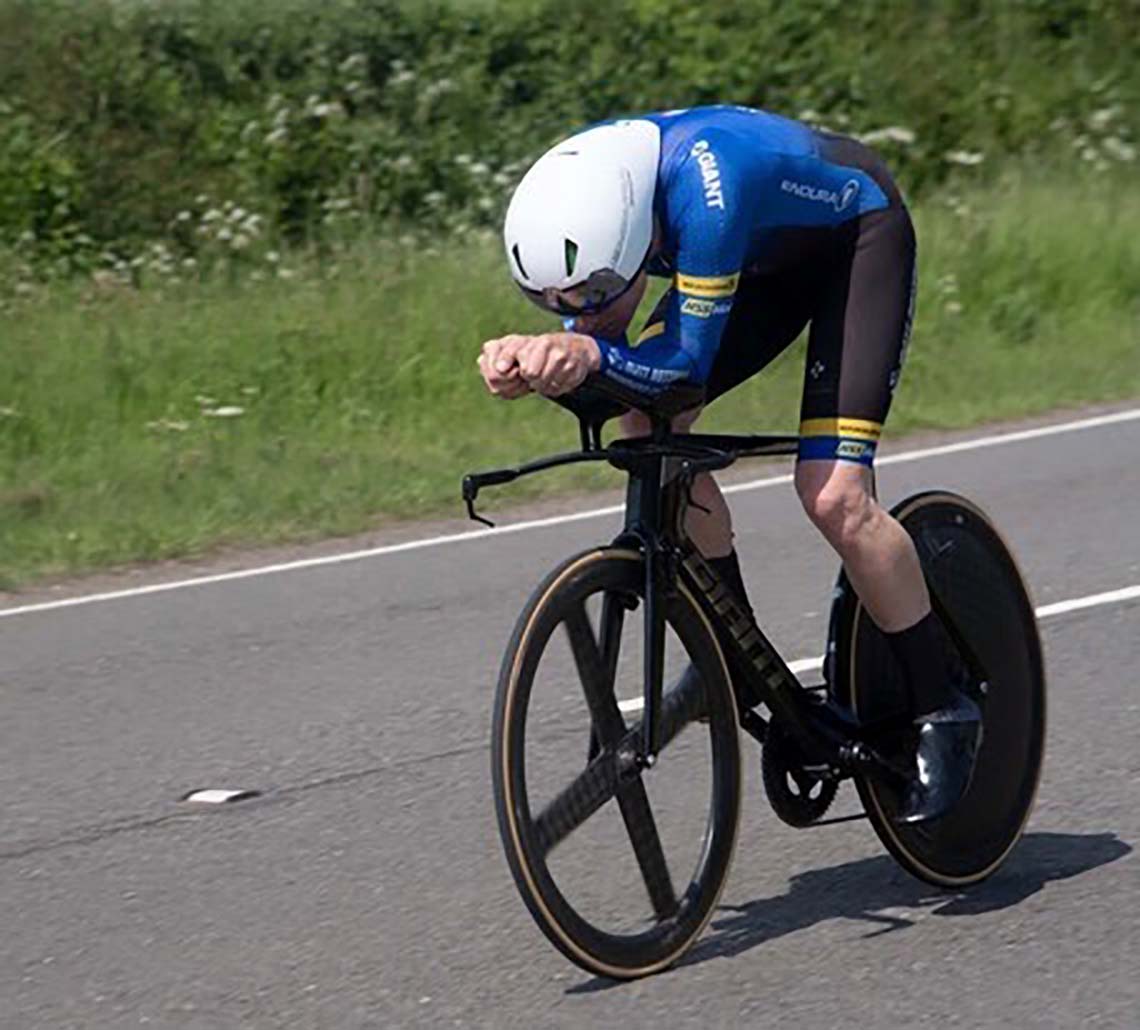 Matt's Top 10 Time Trial Tips: 
1- Set a goal and work backwards from it. If you don't know what you're aiming for, how can you train?
2- Mindset - If you want to win or set a PB you're going to have to suffer! It's so important to find something that makes the suffering worthwhile, this will push you and give you the motivation to keep going. For me, it was always my love and emotion towards my family that spurred me on. If you can unlock that extra 2-5% that's going to make all the difference in achieving your goals.
3- Fuel the body - Train hard, race easy! Well at least that's what one of my athlete's always says and I think he's spot on. Look after the body, fuel for the sessions but always think of the following day's work.
4- Sleep and rest, don't forget the simple factors so you can aid recovery.
5 - Consistency is key - There's no record-breaking sessions but consistency will bring great rewards. Having a training programme based around work, family and goals can really help this. Also, when you work with the right coach you can adapt the sessions around all of the important factors above.
6- Break everything down - Body position accounts for 80% of the drag that an athlete faces during a so bike fit, clothing and helmet are key areas to make speed gains through aerodynamic adjustments. Look at all your equipment and make sure it's right for getting the most speed possible. A professional aero bike fit can help reduce your drag significantly and adapt the bike to fit around you.
7- Don't copy others - Way too many people try to replicate what others do. The key is to work out what you need... From training to bikefit, to professional advice, it's all completely unique to you.
8- Learn from your mistakes - If you mess things up then learn! I became a champion by never quitting and learning from the mistakes I made (there were lots along the way but that's part of the adventure).
9- Enjoy the ride - It's so important that you have fun. Make sure you have treat days and enjoy the process.
10- Reward yourself - When things go the way you plan make sure you reward yourself, this means that you will be more likely to make the sacrifices needed.
"In a nutshell...Get the training done and you will achieve great things''. We hope this blog post inspires you all to dream big, work hard and trust the process.
If you have any coaching or bike fit enquiries please don't hesitate to get in touch with Matt Bottrill today: contact@mattbottrillperformancecoaching.com
Keep up-to-date with all the latest Giant news by following us on Instagram @GiantUK, like us on Facebook or follow us on Twitter @GiantUK.