At the simplistic level modern grading systems try to split the types of trails into two. Your single track trails and then your jump trails. This is certainly how we see it at The Contour Collective but there are blends out there. 
With the rise of the bike park and big jump lines the evolution of trails has certainly moved on fast in the last few years. A decade ago there was an absence of jump trails in the UK and a bike park as we know it didn't really exist. We're now spoiled with many world leading trail centres, mainly in Wales with Bike Park Wales, Dyfi and Revs to name a few.
In this blog post, our MTB partners, The Contour Collective, break down the grading systems to help you find what's right for you.
Trails for all levels 
Green trails - these will be rideable by almost everyone who can ride a bike. Think canal path and fire road. The perfect way to get your tyres muddy and experience something different away from tarmac. If you're after a thrill though, rather than a leisurely ride, then you won't stick to greens too long. A hardtail such as the Fathom or Talon are perfect for this type of trail.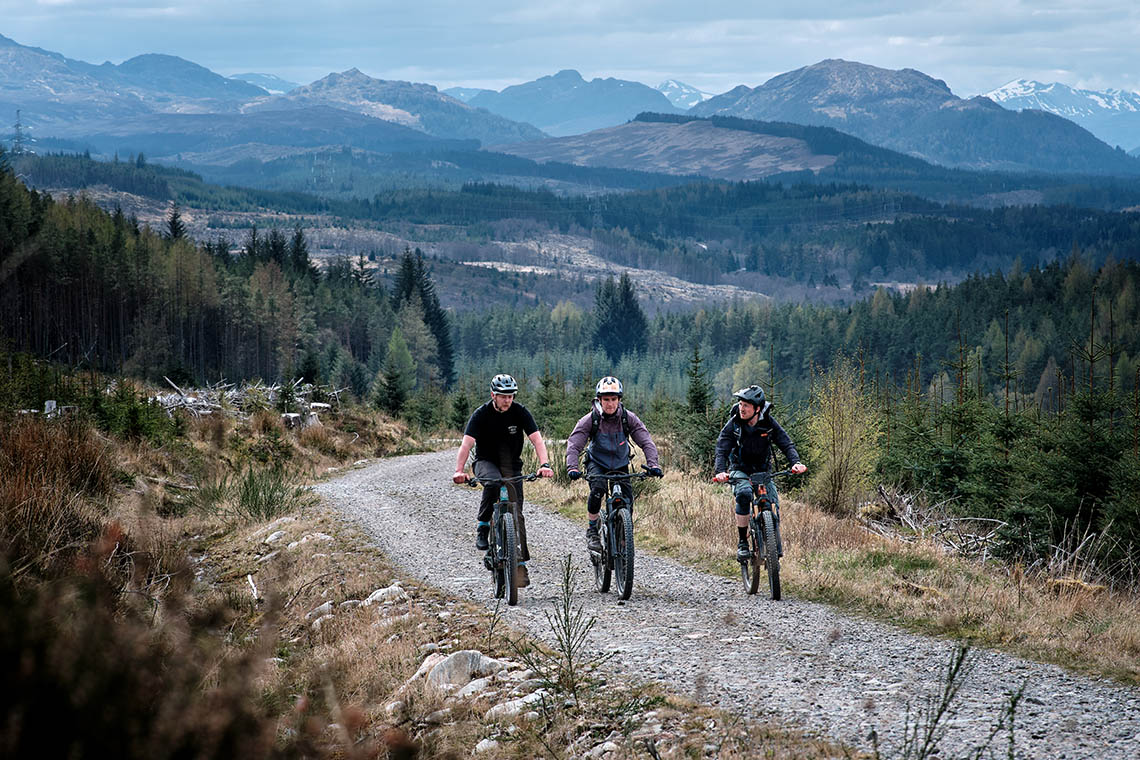 Blue trails - surprisingly these can be some of the most fun trails. Flowing single track, minimal obstacles and the ideal introduction to some gradient off road. Expect some pedalling on these but with many trail centres and builders putting in rollers, berms and small but safe features it can be fun even for a more advanced rider - don't overlook blues and think you're too good a rider. While a hardtail is more than capable on this grade of trail many riders might prefer to step up to a trail bike such as the Stance or Trance once you move away from Greens.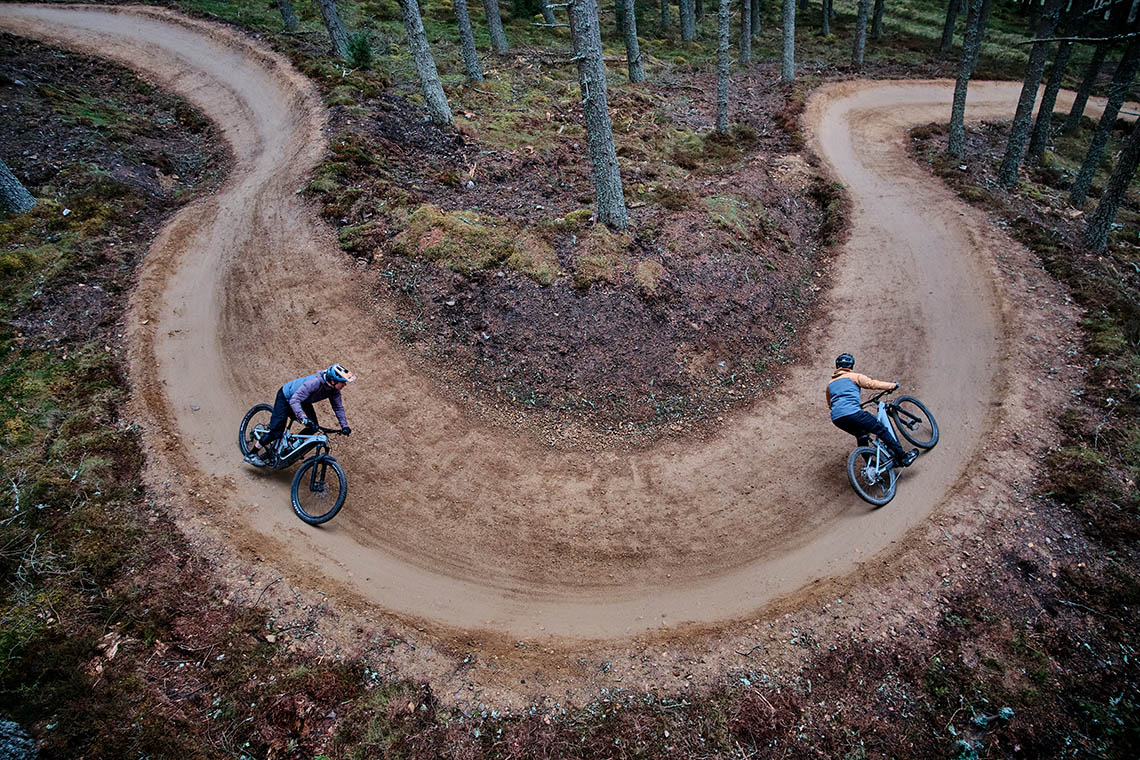 Red Trails - take a blue trail, make it steeper, throw in a few roots, maybe a drop and some technical trail features which you might want to check out before you ride and you've got a red. You shouldn't find anything too steep and sustained but your riding will really start to improve with more time on a red mountain bike trail. This is where your Trance X and Reign's really begin to look more appealing as a choice of bike.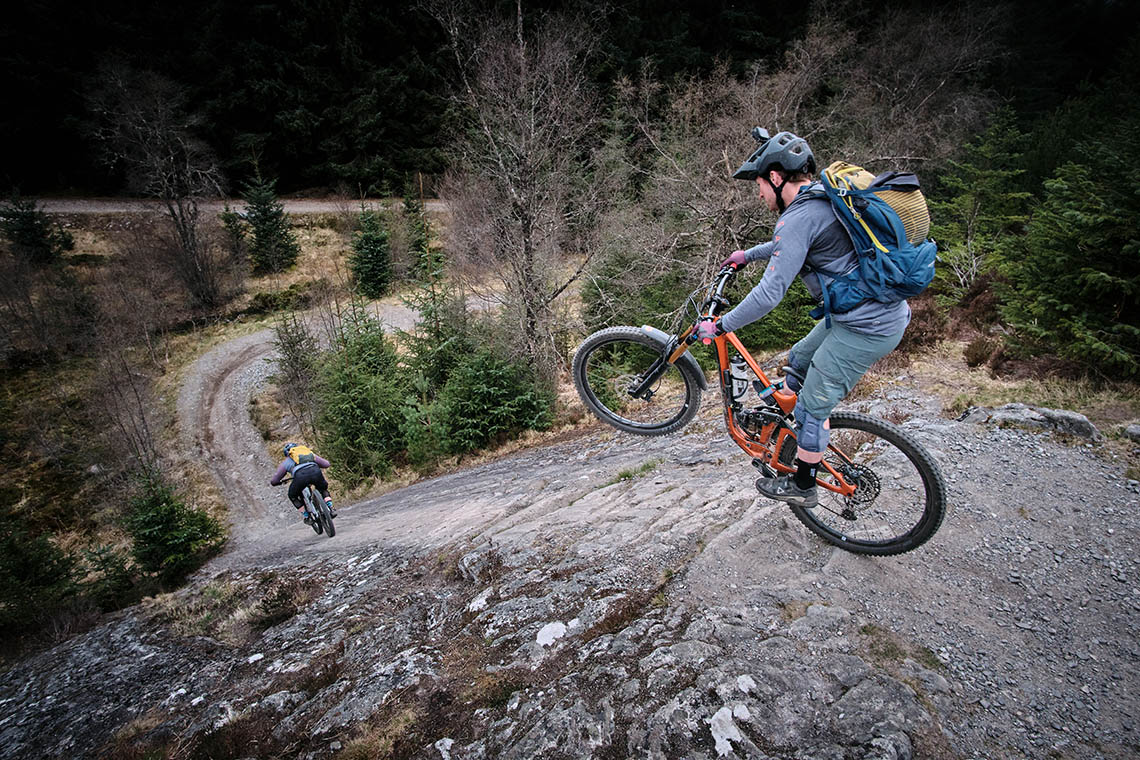 Black trials - what defines these is the introduction of non rollable features and sustained steep sections. When you consider a cross country style loop you'll need a high level of fitness as well and it's the addition of remoteness that may tip a trail centre track into a black, rather than just the features. If we're out for these longer trail rides we tend to opt for the capable Trance or Trance X.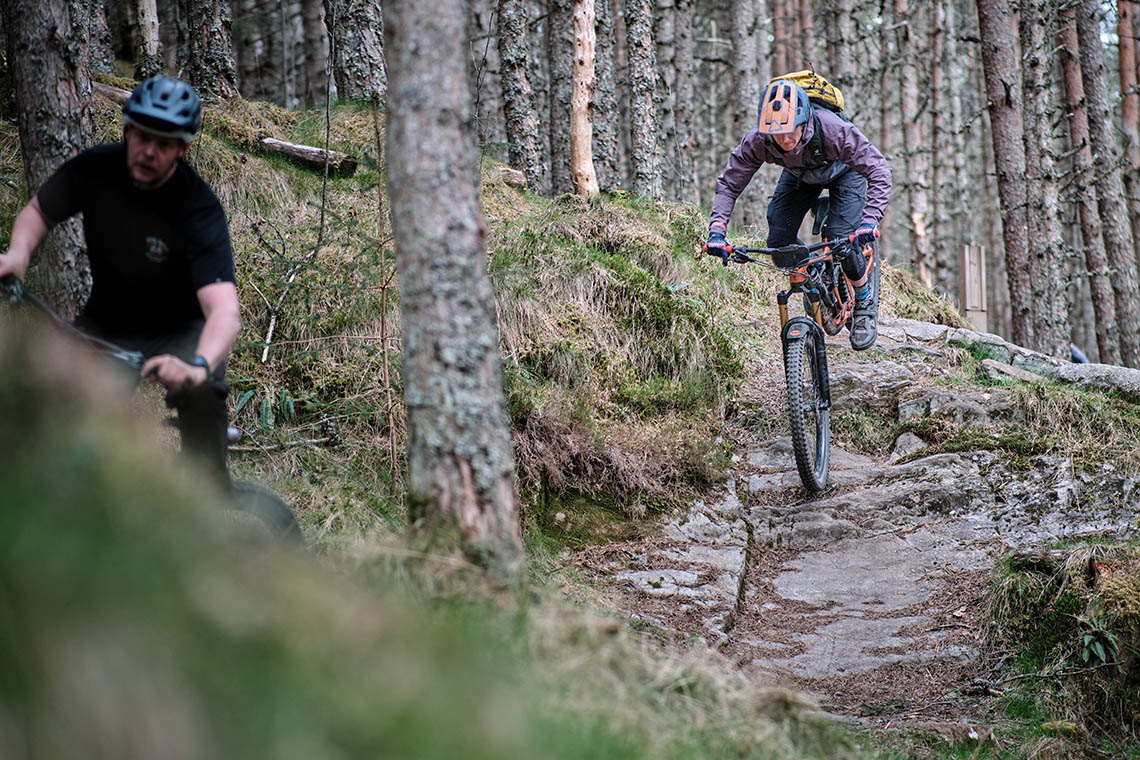 Let's get some air
As we've tried to define on The Contour Collective Travel Guide trail grading breakdown - orange trails encompass the jump lines we mentioned earlier. More and more trails are focusing on jumps rather than single track and no jump line is created equal.
More and more trails are opting for jump lines that can cater to a wider range of riders with a mix of take offs and options but we'll try to keep our grading explanation to the ones we've adopted.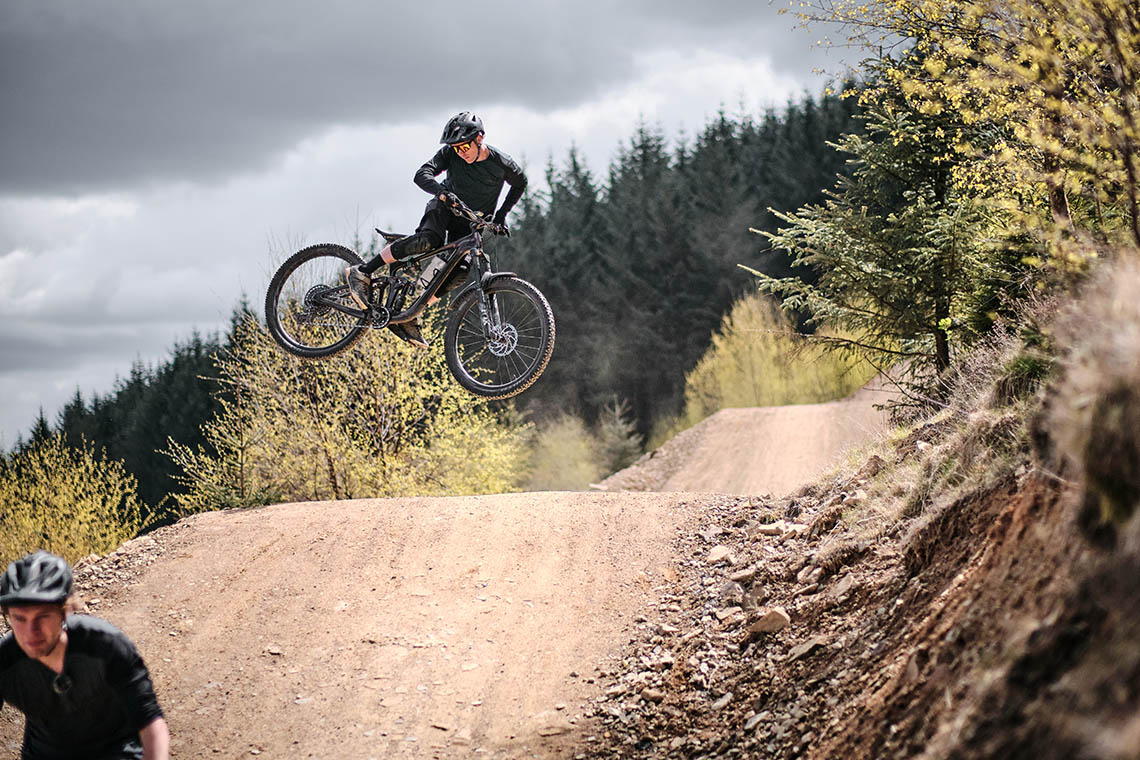 Orange Blue - now this takes your base blue trail and throws some table tops, small drops, rollers and berms into the mix. Again we love these trails - relatively relaxed in the sense that you know you won't find yourself between two doubles but enough to allow you to get creative and improve your jumping.
Orange Red - now we're getting bigger. Larger table tops, drops with a defined take off and landing and doubles which you may not want to case. All in this is where the more intermediate to advanced rider will be more comfortable.
Orange - Black Diamond - Expert and Advanced riders with large doubles, step downs and drops. These trails take a few runs to get through even for more experienced riders. You'll want a capable bike with longer travel for these tracks such as the Trance X or Reign.
Orange - Double Black Diamond - There's only a few of these trails in the UK and most are in England and Wales. Places like Revolution Bike Park, Windhill and Dyfi Bike Park offer insanely large jumps, big drops and jaw dropping scenes.
We've certainly seen more growth in Orange trails in recent years but trail riding is still alive. Whatever takes your fancy then Giant has the bike for the job with its extensive range from hardtails to big hitting enduro bikes.
Now hopefully you can pick the right trail for you and get out there and ride. 
This was written by The Contour Collective who have over 50 years of riding and racing experience between them, raced around the world in some of the harshest conditions (hot and cold) and have had to endure decades of Scottish riding conditions. You can keep up with us at the races by following us on Instagram or subscribing to our YouTube channel and if you see us, don't be shy, say hi.