Matt wants to encourage more people to get out and enjoy time exploring gravel routes and trails - so in this blog post, the East Midlands based ambassador shares his top 10 tips for getting into gravel.
Preparation is key - Komoot allows you to plan routes, check road surfaces and understand distance. You can download these plans onto your bike computer so you always have a good sense of direction throughout your rides.
Understanding your tyres - 40 mm and above, better control and less prone to puncture. The wider the tyre the better the handling but there's always a trade-off between handling and rolling resistance. I personally use 42 mm and tend to run them around 35-38 PSI depending on the track and roads I'm riding. This will offer you correct tyre pressure and will give the best comfort, traction and stability.
Fuelling- remember if you're really off road you're not going to have a corner shop or cafe nearby. Remember to pack your drinks and snacks. I always try to aim for 80-90 grams of carbs per hour.
Bike handling - gravel riding will really help with your bike handling. Going into corners you're going to have less grip, so get to know your ability and work on control. Push on the climbs, kick the heels back on the descents to give you more control over the back wheel and try to relax. Don't slam on the brakes, guide them on!
Enjoyment - enjoyment is key with gravel riding, that's what I love about it - be sure to take in all the views and the sounds around you.
Clothing - Don't forget to layer up, the weather is ever-changing here in the UK, so be sure to plan ahead and bring everything you need for the contrasting forecasts. I would also recommend investing in some track mitts or gloves so you have much more control on the bike.
Phone - prepare for little to no signal. Let your friends and family know where you are. It's also worth carrying a small first aid kit with you just in case you do get into any trouble.
Bottle cages - invest into a good set of bottle cages so you don't lose your bottles. Giant offer high-quality bottle cages, check them out!
Bike - you can use a cross bike or a mountain bike or a bike with good clearance so starting out you don't have to commit to buying a new gravel bike. If you are ready to buy a gravel bike, check out Giant's range
Strength - Core strength is going to be a key area with gravel riding so make sure you keep on top of your core strength and hip mobility. I've found that doing 10 mins a day is better than doing once a week.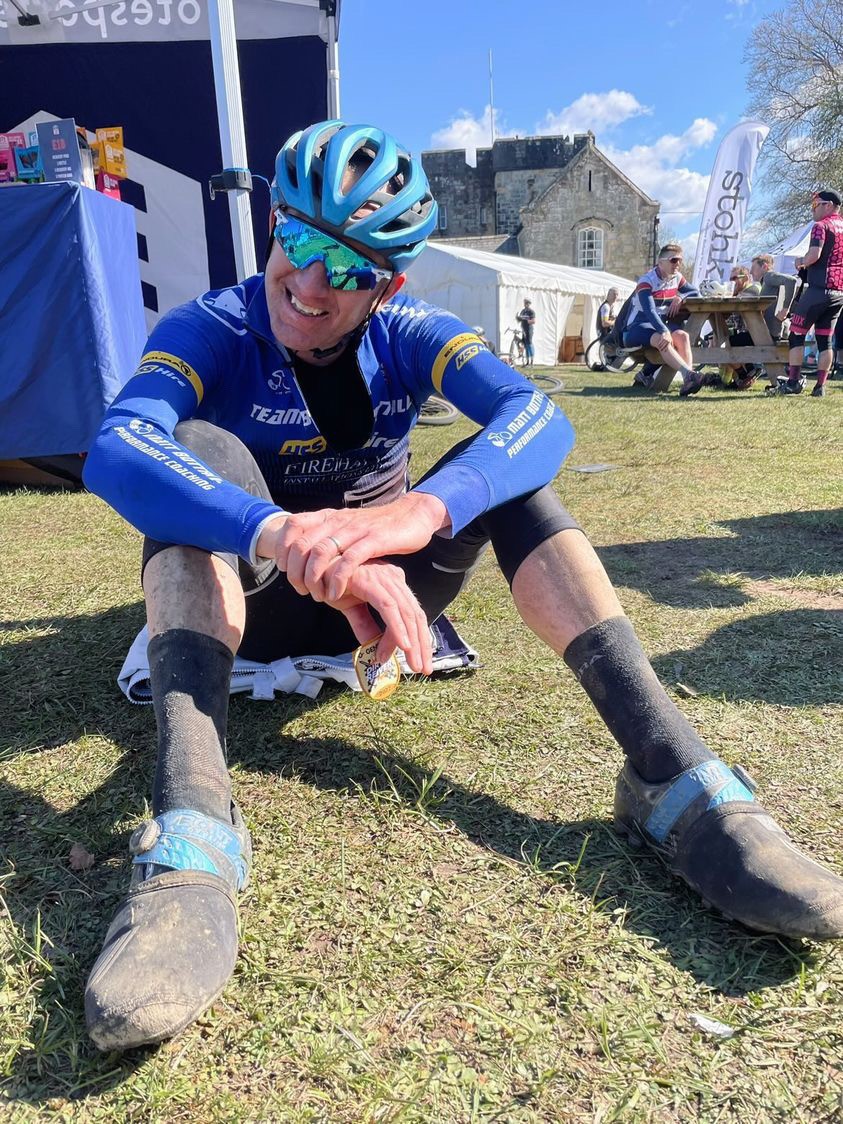 We hope this piece helps you in your pursuit to give gravel riding a go. If you have any questions please don't hesitate to get in touch with us, we are always happy to help. Be sure to follow Matt Bottrill on Instagram and enjoy watching his gravel riding adventures.