Cyclist magazine posted their latest review on the redesigned Surge road shoes, awarding them 4.5 stars out of 5 and calling them "comfortable, close-fitting shoes with oodles of tech".
One of the most important factors of any cycling shoe is how it fits, and for the new model it moved to a high volume last (mould for the shoe), which has improved the fit dramatically. This was picked up by tester Pete Muir, who claimed his "initial impression upon donning the shoes was that they cradle the foot in a way that is both secure and comfortable".
Expanding further, he noted how impressed he was with the comfort provided by the Surge; "There was no sense that they needed to be broken in, and there were no tight spots or areas that rubbed."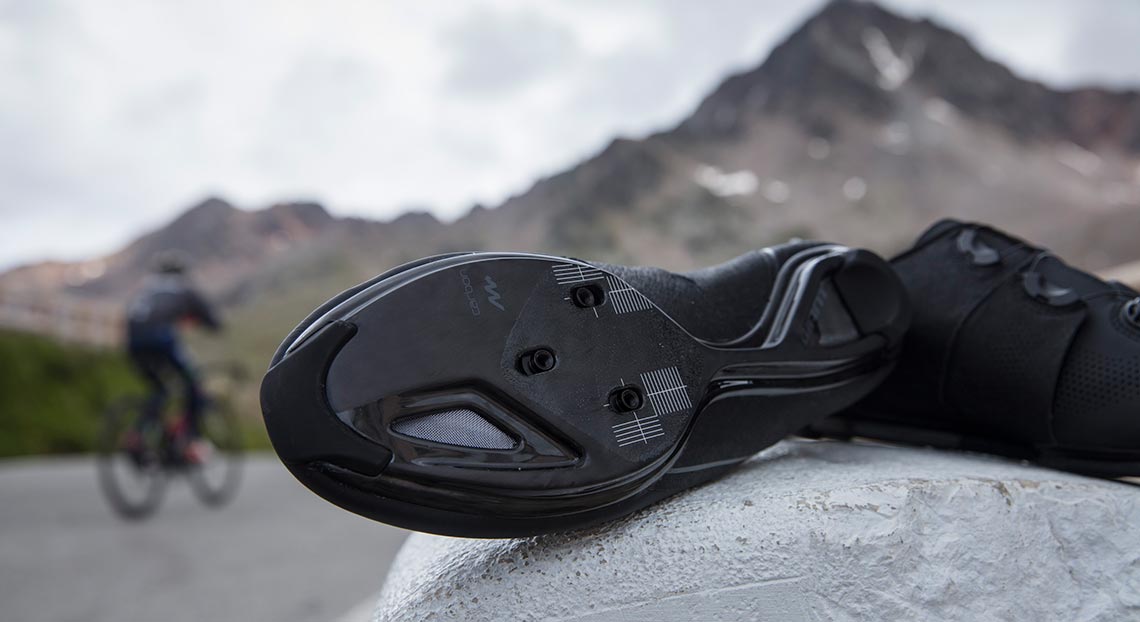 Another feature of the Surge is the excellent stiffness the shoe provides, making power transfer to the pedals much more efficient. The front plate is connected to the rear via a beam (called an ExoBeam), which offers lateral stiffness, but allows slight torsional flex, giving the foot natural side movement to avoid aches and pains; "What I could determine straight away was how stiff the shoes were. The ExoBeam acts like a girder, and no amount of stamping on the pedals on steep climbs could induce it to bend in the slightest."
Overall, Cyclist was very impressed with the Surge, calling it a "product that ticks the boxes for performance, fit, comfort and looks. Even the price is hard to beat."
Read the full review on the Cyclist website.
You can keep up-to-date with all the latest Giant news by following us on Instagram @GiantUK, Twitter @GiantUK or like us on Facebook.