A bike is great for children of any age, as it helps to encourage exercise and provides them with the freedom to explore wherever their pedals may take them. Most people can vividly recall having their first bike and the sense of adventure it brought out in them, and some of their fondest memories in the future will be created on two wheels.
Despite this, we also know it's a tricky time to buy a bike. Like most products, bikes are size-specific and it can be frustrating to make a significant investment into a bike, only to see them grow out of it in no time at all. While it may be tempting to purchase a bigger bike that they'll 'grow into eventually', it can lead to a very uncomfortable riding position which can put them off using their bike, defeating the purpose of buying it in the first place.
At Giant, we've designed our kids' bikes to accompany as wide a size range as possible, while still making the bikes easy and fun to ride, so they start their cycling adventures on the right path.
With that in mind, there are a few factors to consider. Firstly, if your child cannot touch the ground when standing over the top tube or cannot comfortably reach the handlebars or brakes, then the bike is not safe for them to ride. He or she will not be able to adequately control, stop and steer the bike.
Likewise, if a bike is too small for your child you will notice they are hitting their knees on their handlebars and look 'scrunched up' in their riding position. A bike that is too small can seem out-of-control and unbalanced as it doesn't have enough of a stable platform to pedal from.
We've laid out the kids' bike range below and the recommended sizing guide for their age and height, however, we cannot stress enough the importance of checking the bike fits correctly before letting them ride. For this, your local Giant retailer will be able to assist with more accurate sizing advice as they can measure up in-store to provide the exact recommendation.
ARX 16"
Our new range of ARX kids bike is designed to be as light as possible – in fact, they are amongst the lightest in their class across the top brands, so they're agile and fun to ride. The range starts at 16" and features a lightweight aluminium frame in a low standover design, along with versatile tyres that can handle rough roads, paths and even some dirt, so they can ride where they want without worry.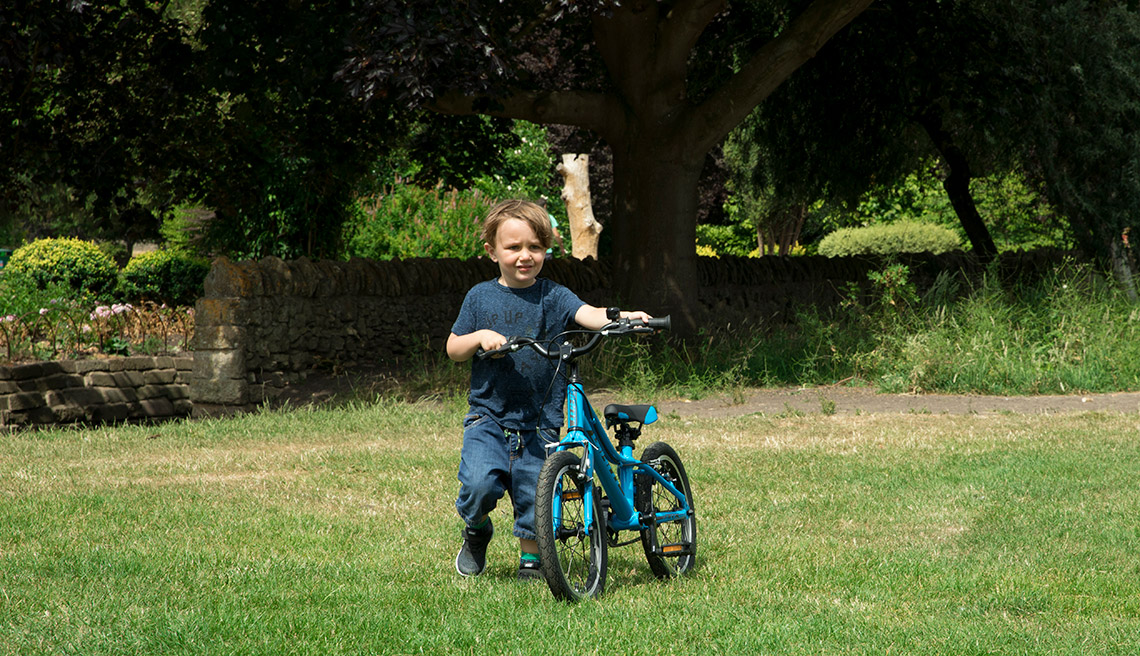 16" model: perfect for 4-6 years OR 19-23" inseam
ARX 20"
One size up from the 16" is the ARX 20" – aside from the bigger wheel size, there are a couple of changes to adapt the bike to make it better to ride. The gearing changes from a single speed into a 1x8 setup with a wide 32 tooth cassette. This allows the bike to be ridden on steeper terrain, letting them tackle new challenges now they are getting older.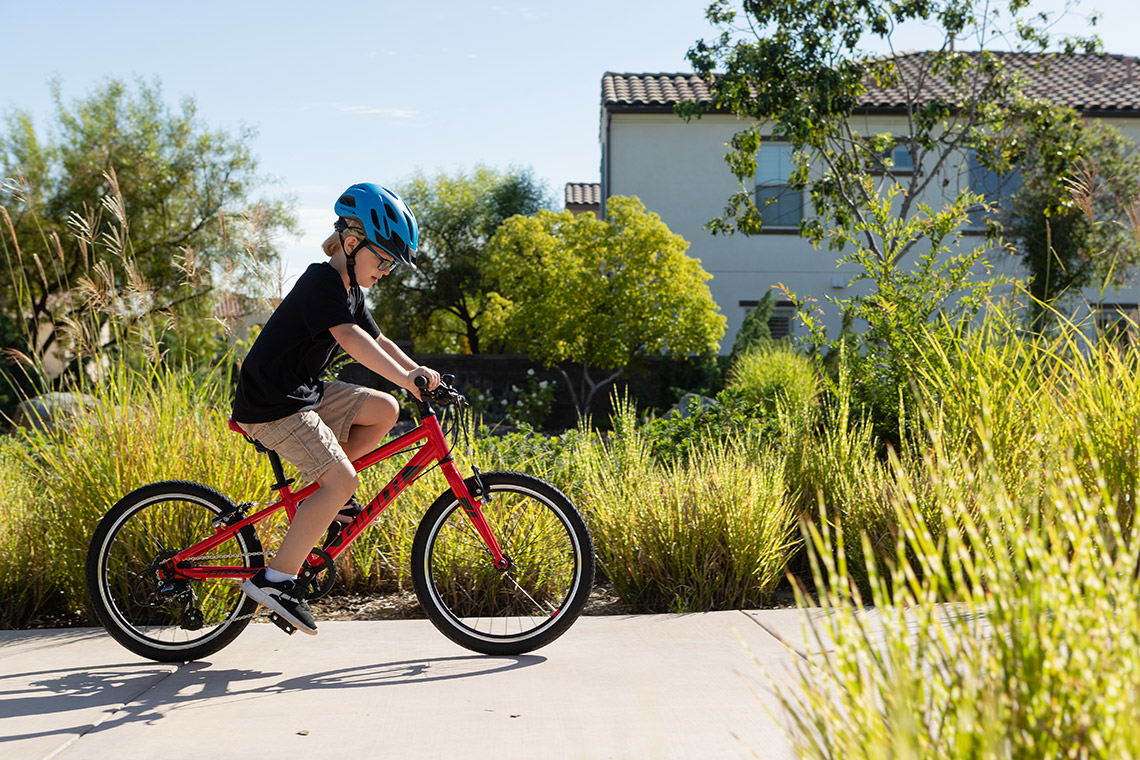 Cycling Weekly was so impressed with the 20" version, they awarded the bike a perfect 10/10 and claimed that "Giant has upped the stakes by making a good-quality, well-specced kids bike that's lighter than the competitors and very competitively priced".
20" model: Perfect for – 5-7 years OR 22-25" inseam
ARX 24"
As the ARX moves up to the 24" size, the bike remains largely the same as the 20" version, however, some of the components are slightly modified to accompany the larger wheel size. For just £325, they'll still benefit from the lightweight frame and fork, low bottom bracket for a better centre of gravity and versatile tyres.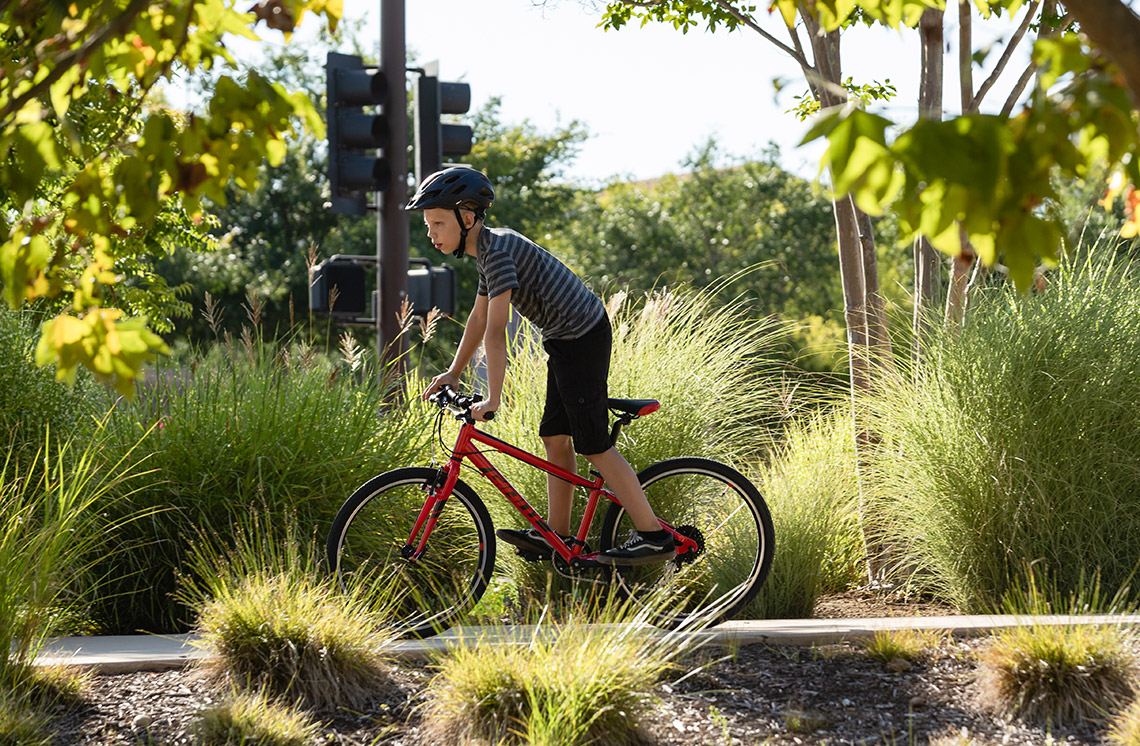 24" wheel perfect for – 7-9 years OR 24-28" inseam
ARX 26"
With its youth-specific drop handlebars and smaller diameter 26" wheels, the ARX 26" is a perfect first bike for young adult riders as it allows them to go anywhere, road or off-road. The lightweight ALUXX aluminium frame is designed with a low stand-over height that's ideal for teenagers between 4"10 and 5"3. The short-reach handlebars are made to fit smaller hands, and a specially designed Giant saddle helps keep young riders comfortable as they begin to tackle longer rides.
26" wheel Perfect for – Riders above 4"10
Helmets
Although bike helmets aren't compulsory, we would always strongly advise any young riders to wear one while on the bike, as they are proven to increase safety. It's important that kids cycling helmets cover three main points – lightweight, well fitted and secure.
To accompany the ARX range, the Hoot ARX and Compel ARX kids helmets are designed to meet all the key points, while also having six bold colours to choose from so they can clash or complement their bike colour choice. Starting at just £29.99, they are an essential accompaniment for any kid's bike choice.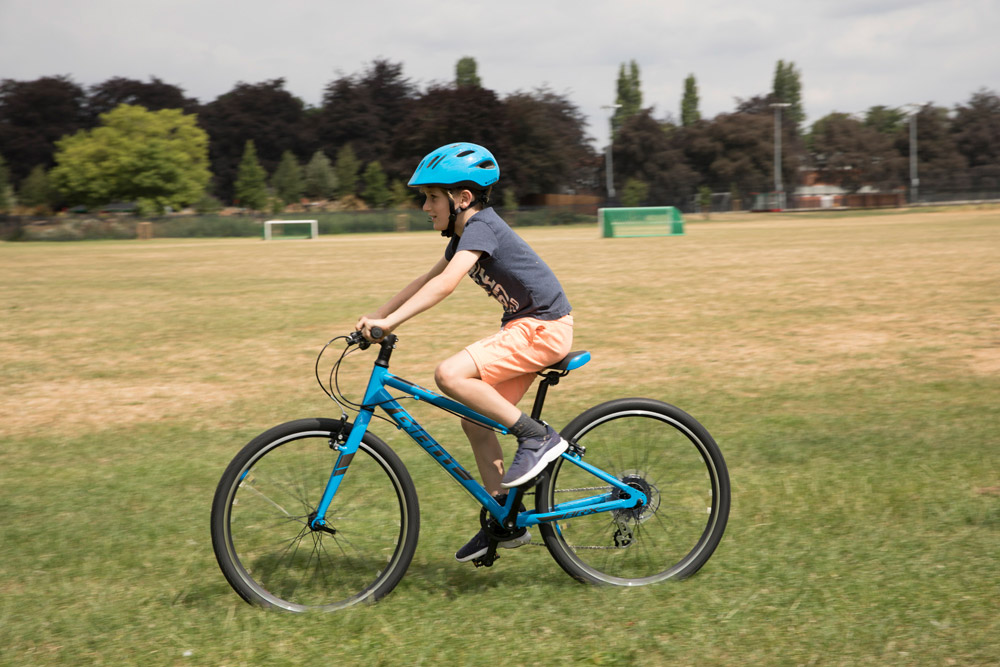 So there we have it – while it's impossible to be exact as not all kids have the same body proportions, the guides above should be sufficient to get the correct size bike. If you are still unsure, you can visit one of our 370+ retailers who will be more than happy to help guide you through the process of finding the ideal bike. You can find your nearest Giant retailer using our search function.
You can keep up-to-date with all the latest Giant news by following us on Instagram @GiantUK, like us on Facebook or follow us on Twitter @GiantUK.